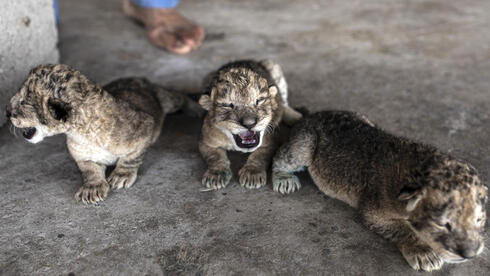 Gaza Lion Cubs are a Rare New Sight
The Gaza Strip is known internationally as a place of ongoing conflict and strife between Israelis and Palestinians. However, in 2022, it's now also known as the home to three brand new lion cubs as well. Born in Gaza City's own zoo, located in Nama, the three cubs didn't even have their eyes fully open during their display. Everyone locally came to see the new arrivals, even with air bombings and rockets flying in the background.
Unlike the typical zoo presentation in big cities, where typically the new animals are showcased in protective clear plastic zones with lots of fancy lights and similar, the Gaza City Zoo has to make do with what's available. So, the lion cubs were presented in a cardboard box to protect them and make sure they didn't wander off.
The fact that three cubs were born is considered a huge miracle. The continuing smattering of explosions rocked the area and stressed out the zoo animals. The lion mother had previously had multiple miscarriages as a result. However, each of the latest cubs shows a healthy sign of life, weighing in at 700 grams each. While outside the fighting between military forces continued, in the zoo it was a special day.
Born on a Friday, the three cubs arrived during a ceasefire period with some relative calm. Given the amount of risk and damage going on all around, it's amazing that a zoo even operates in Gaza these days, and the fact that the lion cubs arrived is even a greater miracle beating the odds. The only way the zoo has been able to operate has been through charity support. And it's been a fight. A number of other zoos have folded out of a basic inability to function or even provide food for the animals contained; most starved to death, unable to be moved anywhere safe. Add in the fact there isn't much sympathy for trapped animals when some 2.3 million people are also effectively trapped as refugees in the Gaza zone as well.
However, for at least one day, all the above was forgotten. Instead, people and their kids just wanted to marvel at seeing the new lion cubs. They will join a population of animals supported by the local community helping run the zoo, including birds, monkeys, wolves, foxes and a small pack of hyenas as well. It's not much in comparison to other cities, but it is the Gaza City Zoo.
American Couple's Kindness Shines in Snowy Adventure with South Korean Tourists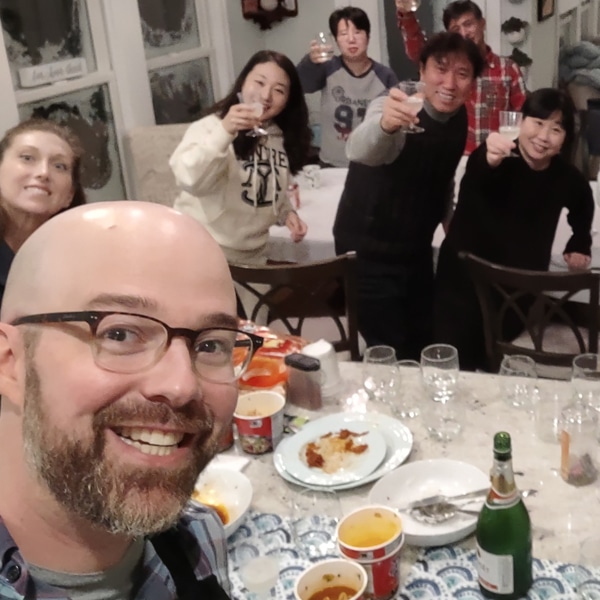 In a heartwarming tale of kindness and friendship, an American couple from Buffalo, New York, opened their home to a group of stranded South Korean tourists during a severe blizzard on December 23rd. What started as a simple request for shovels turned into a heartwarming story that went viral, bringing people together across borders. The couple's act of compassion not only provided shelter but also sparked an enduring bond that led to a special reunion in South Korea. Let's delve into this remarkable story and explore the lasting impact of their selfless act.
As the blizzard raged outside, ten South Korean tourists found themselves stuck in their van, unable to move through the heavy snow. Seeking assistance, they approached a nearby house and requested shovels to dig themselves out. However, they received much more than they had anticipated. The couple, who had prepared for a quiet Christmas at home, welcomed the strangers with open arms and invited them inside.
The storm had brought these strangers together, creating an opportunity for cultural exchange and friendship. During the two nights and three days they spent together, the couple and their unexpected guests bonded over stories, shared meals, and even watched American football. The couple, who had a deep appreciation for Korean cuisine, surprised their guests with an array of Korean food ingredients. The South Korean visitors were amazed to find soy sauce, mirin, chili powder, chili paste, a rice cooker, and Korean cookbooks, as if the couple had been preparing for their arrival.
News of the couple's kindness quickly spread across the internet, captivating hearts around the world. Social media platforms buzzed with messages of admiration and appreciation for their selfless act. Many people were inspired by their story and were motivated to perform acts of kindness themselves. The couple received an outpouring of support, with kind messages, cards, and generous gifts from various Korean groups, including a year of free fried chicken at Genesis BBQ.
Months later, in May, the couple embarked on a 10-day tour of Seoul, graciously invited by the Korea Tourism Organization. This visit was not merely a sightseeing adventure but a chance to reunite with the guests they had sheltered during the blizzard. Andrea, the wife, expressed her gratitude and joy, saying, "To see everyone in Korea again is such a blessing." The couple had always held an appreciation and interest in Korean culture, and their chance encounter had brought them closer to this beautiful country.
The bond forged during their time together in Buffalo proved to be strong and lasting. The couple and their South Korean guests became lifelong friends. The experience inspired not only the couple but also their guests, who felt compelled to pay it forward and spread kindness to others. Through their act of compassion, the American couple created a ripple effect of goodwill, reminding us of the power of empathy and humanity.