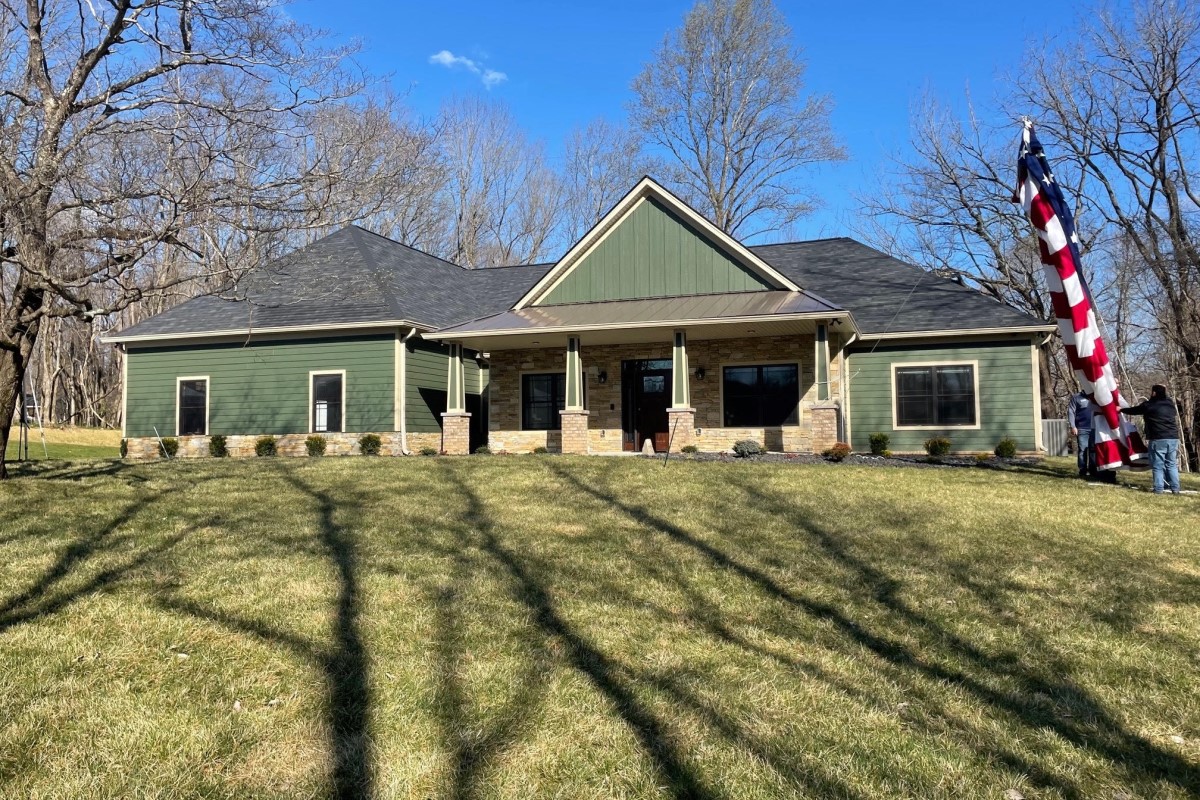 Gary Sinise Foundation Gifts House to Wounded Airborne Veteran
There are never enough ways to say thanks to the men and women who put their lives on the line so that our country and people can live peacefully, freely, and happily. Some people give a little, others go all out, but every time, our vets are always appreciative. In this case, injured veterans are getting help with their healing process through smart homes. Read more…
On that special day, the sun shone through an American flag draped over the home in Adams, built for a 101st Airborne Regiment hero whose battlefield wounds required him to use a wheelchair.
Christopher Kurtz, a former Army Sgt. was presented with the keys to his innovative specially modified smart house after getting selected for one of the homes two years ago via the Gary Sinise Foundation.
According to Mike Thirtle, CEO of the Gary Sinise Foundation, everything that goes into the residence is deliberate.
"We assist veterans as well as first responders with their journey to recovery," Thirtle added. "When Gary asked us to deliver these residences to veterans, he asked us to make them adjustable and optimized for all of them and their families."
The Kurtzes' home has counters accessible by wheelchair, drop-down shelves, and other conveniences.
"The residence that is presently in front of you is a little expression of thankfulness and reverence from a proud nation," Sinise stated in a video produced for the ceremony.
Sinise depicted Lt. Dan Taylor in the film "Forrest Gump," so the event opened up a world of opportunities for him.
"The Disabled American Veterans Association contacted me shortly after the film's release and invited me to their national conference, where they proceeded to present me with a medal," Sinise explained.
"I met hundreds, if not thousands, of individuals who weren't even actors in a film."
For over a decade, the Gary Sinise Foundation has provided veterans with mortgage-free houses, restoring their independence.
The house contains a garage filled with welding and handicraft equipment donated by Kurtz's coworkers at PTL Fabricators. Kurtz told the media he wishes to use the same shop to repay the honor.
"I want to invent things and potentially improve existing ones so that I can help people who are in similar situations," Kurtz said.
On Thursday, Christopher with his spouse, Heather, marked their tenth wedding anniversary.
Several local firms assisted with the development, notably Southern Roofing, Screaming Eagle Concrete, Heritage Tile, Androws Flooring, A-Team Concrete, ABC Supply, Coffman's Home Decor, 31W, PTL, and others.
"It's a little daunting sometimes when you reflect on how much went into (creating the home), how so many individuals lay their hands on it, so it's extremely humbling," Kurtz said. "I owe the entire world now."
The project is expected to benefit scores of injured veterans. What the association anticipates is more business entities and community groups coming onboard.
A Teen's Inspiring Journey to Morehouse College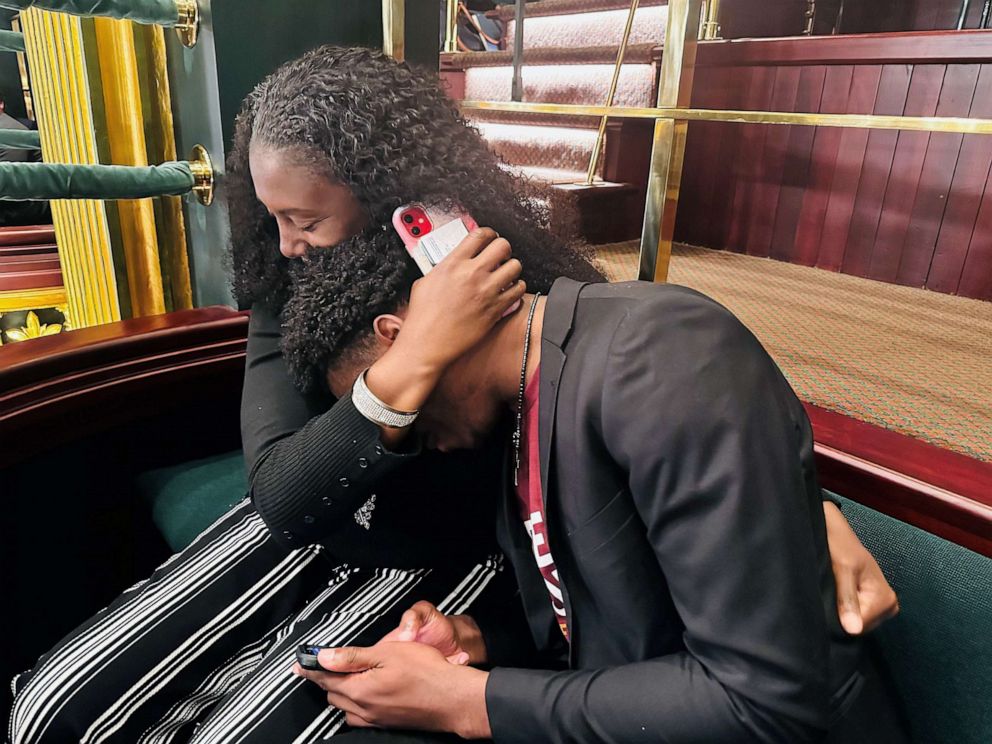 Imagine the feeling of accomplishing your dreams after years of hard work and dedication. That's exactly what happened to Amir Staten, a remarkable teenager whose video celebrating his acceptance into Morehouse College went viral. His infectious joy captured the hearts of people around the world, and it's not hard to see why.
Morehouse College, located in Atlanta, Georgia, has a long and prestigious history. Established in 1867, it is a historically black college and one of the oldest educational institutions for African Americans. The college was founded with a mission to provide a quality education and develop strong leaders who would go on to make a positive impact on society.
Amir's acceptance into Morehouse College is a testament to his perseverance and commitment to his studies. Not only did he receive an acceptance letter, but he was also granted a full ride scholarship. This scholarship covers the cost of tuition, which amounts to around $51,000 per year. This incredible opportunity has lifted a significant financial burden off Amir's shoulders, allowing him to focus on his education and future aspirations.
In addition to the full ride scholarship, Amir was named one of 15 Bonner Scholars. The Bonner Scholarship is a prestigious program that emphasizes the importance of community service. To maintain this scholarship, students must maintain a minimum GPA of 2.5 and contribute 10 hours of community service each week. It is a great honor for Amir to be chosen as one of these scholars, highlighting his dedication to making a positive difference in his community.
Amir's hard work throughout high school has been nothing short of exceptional. He consistently achieved honor roll grades, demonstrating his commitment to academic excellence. But his accomplishments didn't end there. Amir also took on leadership roles as the head of the Black Student Union, where he worked to promote inclusivity and raise awareness about important social issues. Additionally, he served as the captain of his school's basketball team, showcasing his discipline, teamwork, and determination.
Amir's accomplishments have not only made his family proud but have also inspired those around him. His mother expressed her admiration for his efforts, saying, "He has gone above and beyond what is expected of him." With his acceptance into Morehouse College, Amir can finally take a deep breath, knowing that his hard work has paid off.