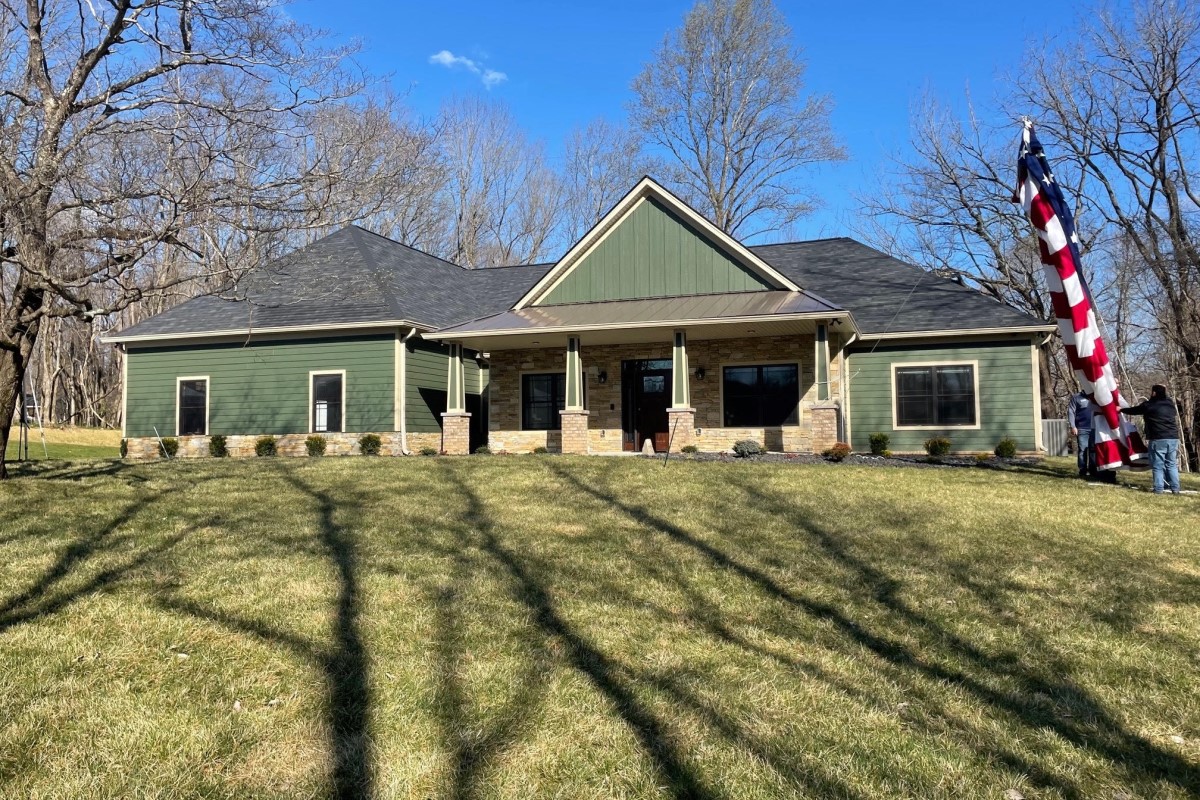 Gary Sinise Foundation Gifts House to Wounded Airborne Veteran
There are never enough ways to say thanks to the men and women who put their lives on the line so that our country and people can live peacefully, freely, and happily. Some people give a little, others go all out, but every time, our vets are always appreciative. In this case, injured veterans are getting help with their healing process through smart homes. Read more…
On that special day, the sun shone through an American flag draped over the home in Adams, built for a 101st Airborne Regiment hero whose battlefield wounds required him to use a wheelchair.
Christopher Kurtz, a former Army Sgt. was presented with the keys to his innovative specially modified smart house after getting selected for one of the homes two years ago via the Gary Sinise Foundation.
According to Mike Thirtle, CEO of the Gary Sinise Foundation, everything that goes into the residence is deliberate.
"We assist veterans as well as first responders with their journey to recovery," Thirtle added. "When Gary asked us to deliver these residences to veterans, he asked us to make them adjustable and optimized for all of them and their families."
The Kurtzes' home has counters accessible by wheelchair, drop-down shelves, and other conveniences.
"The residence that is presently in front of you is a little expression of thankfulness and reverence from a proud nation," Sinise stated in a video produced for the ceremony.
Sinise depicted Lt. Dan Taylor in the film "Forrest Gump," so the event opened up a world of opportunities for him.
"The Disabled American Veterans Association contacted me shortly after the film's release and invited me to their national conference, where they proceeded to present me with a medal," Sinise explained.
"I met hundreds, if not thousands, of individuals who weren't even actors in a film."
For over a decade, the Gary Sinise Foundation has provided veterans with mortgage-free houses, restoring their independence.
The house contains a garage filled with welding and handicraft equipment donated by Kurtz's coworkers at PTL Fabricators. Kurtz told the media he wishes to use the same shop to repay the honor.
"I want to invent things and potentially improve existing ones so that I can help people who are in similar situations," Kurtz said.
On Thursday, Christopher with his spouse, Heather, marked their tenth wedding anniversary.
Several local firms assisted with the development, notably Southern Roofing, Screaming Eagle Concrete, Heritage Tile, Androws Flooring, A-Team Concrete, ABC Supply, Coffman's Home Decor, 31W, PTL, and others.
"It's a little daunting sometimes when you reflect on how much went into (creating the home), how so many individuals lay their hands on it, so it's extremely humbling," Kurtz said. "I owe the entire world now."
The project is expected to benefit scores of injured veterans. What the association anticipates is more business entities and community groups coming onboard.
Indiana Man Saves Children During House Fire, Footage Caught on Police Body Camera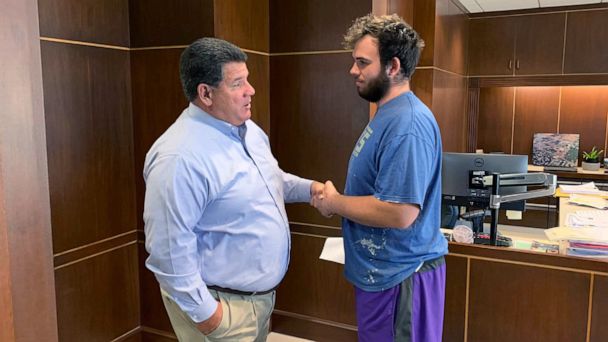 There are moments in life when we can decide to become a hero or to fade into the background. For Nicholas Bostic, a young man from Indiana, the choice was thrust upon his shoulders without much time to think. Bostic had been driving home around 12:30 in the morning when he noticed a fire billowing from the balcony of a home. A moment later, the driver was slamming on his brakes, running up a hill, and vanishing into a house engulfed in flame. Moments later, Bostic would re-appear with four saved lives.
However, there was someone still missing.
Tragedy Averted, Stunning Moments Caught on Camera
When police officers and fire response teams arrived at the Indiana home that was ablaze, they didn't know what they were walking into. However, moments after officers arrived on the scene, video footage from police body-worn cameras would reveal a stunning image of Bostic emerging from the flames with a young girl in his arms. Moments later, the two would collapse onto the sidewalk, wheezing and injured, asking for oxygen.
After initially beating law enforcement to the scene, Bostic would run into the home where he would find four young children as well as their oldest sister. After getting the small group out of the home, they would reveal that another child was still stuck inside.
Bostic didn't hesitate. In an interview with Fox 59, Bostic revealed his return to the home, "The smoke just came out of nowhere. It was pitch black, pitch black. The heat was excruciating."
Despite the billowing smoke, excruciating heat, and blinding particulates, Bostic was able to find the young child trapped in the home. Listening to her faint cries, Bostic was able to find the child on the second story of the building. The duo would jump out of the window only to appear dramatically before the waiting law enforcement officials.
Bostic and the child would both survive the incident, though Bostic would suffer from blisters, burns, and other abrasions. The entire family was uninjured.
When asked about his experience, Bostic replied, "I'd be hoping that the guy driving would consider doing the same if they were able to."
Honoring a Local Hero: Thanks From a City
According to a report by fire department officials, the fire began on the front porch and had been caused by ashes that had not been extinguished before they were emptied. Bostic's minor injuries would be treated at Eskenazi Hospital in nearby Indianapolis.
Lt. Randy Sherer of the local Lafayette Police Department cited Bostic's actions as being brave, selfless, and heroic. Lt. Sherer stated, "He has impressed many with his courage, tenacity, and steadfast calmness in the face of such perilous danger."
Local police officers stated that Bostic would be honored by the community during a local baseball game for the Aviators in August. Lafayette Mayor Tony Roswarski was also quick to thank Bostic for his actions. All proceeds earned from tickets at the local baseball game will be given to a fundraising campaign on the internet for Bostic.
As far as Bostic is concerned, his actions were just an extension of his personal faith. Bostic told the local station News 18, "I have something to remind me of why I'm here, still alive. Why God keeps me here. He used me like his instrument that night."