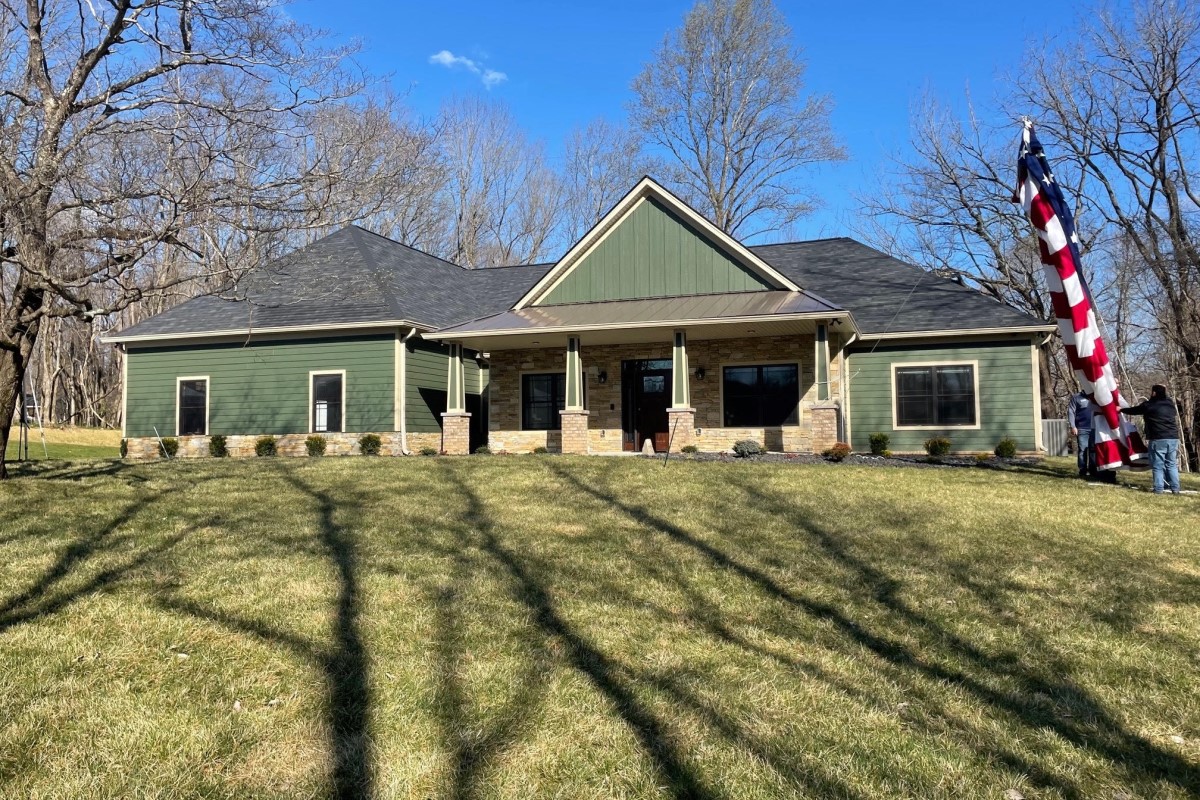 Gary Sinise Foundation Gifts House to Wounded Airborne Veteran
There are never enough ways to say thanks to the men and women who put their lives on the line so that our country and people can live peacefully, freely, and happily. Some people give a little, others go all out, but every time, our vets are always appreciative. In this case, injured veterans are getting help with their healing process through smart homes. Read more…
On that special day, the sun shone through an American flag draped over the home in Adams, built for a 101st Airborne Regiment hero whose battlefield wounds required him to use a wheelchair.
Christopher Kurtz, a former Army Sgt. was presented with the keys to his innovative specially modified smart house after getting selected for one of the homes two years ago via the Gary Sinise Foundation.
According to Mike Thirtle, CEO of the Gary Sinise Foundation, everything that goes into the residence is deliberate.
"We assist veterans as well as first responders with their journey to recovery," Thirtle added. "When Gary asked us to deliver these residences to veterans, he asked us to make them adjustable and optimized for all of them and their families."
The Kurtzes' home has counters accessible by wheelchair, drop-down shelves, and other conveniences.
"The residence that is presently in front of you is a little expression of thankfulness and reverence from a proud nation," Sinise stated in a video produced for the ceremony.
Sinise depicted Lt. Dan Taylor in the film "Forrest Gump," so the event opened up a world of opportunities for him.
"The Disabled American Veterans Association contacted me shortly after the film's release and invited me to their national conference, where they proceeded to present me with a medal," Sinise explained.
"I met hundreds, if not thousands, of individuals who weren't even actors in a film."
For over a decade, the Gary Sinise Foundation has provided veterans with mortgage-free houses, restoring their independence.
The house contains a garage filled with welding and handicraft equipment donated by Kurtz's coworkers at PTL Fabricators. Kurtz told the media he wishes to use the same shop to repay the honor.
"I want to invent things and potentially improve existing ones so that I can help people who are in similar situations," Kurtz said.
On Thursday, Christopher with his spouse, Heather, marked their tenth wedding anniversary.
Several local firms assisted with the development, notably Southern Roofing, Screaming Eagle Concrete, Heritage Tile, Androws Flooring, A-Team Concrete, ABC Supply, Coffman's Home Decor, 31W, PTL, and others.
"It's a little daunting sometimes when you reflect on how much went into (creating the home), how so many individuals lay their hands on it, so it's extremely humbling," Kurtz said. "I owe the entire world now."
The project is expected to benefit scores of injured veterans. What the association anticipates is more business entities and community groups coming onboard.
LA Cougar Makes It Over a Freeway Known for Animal Deaths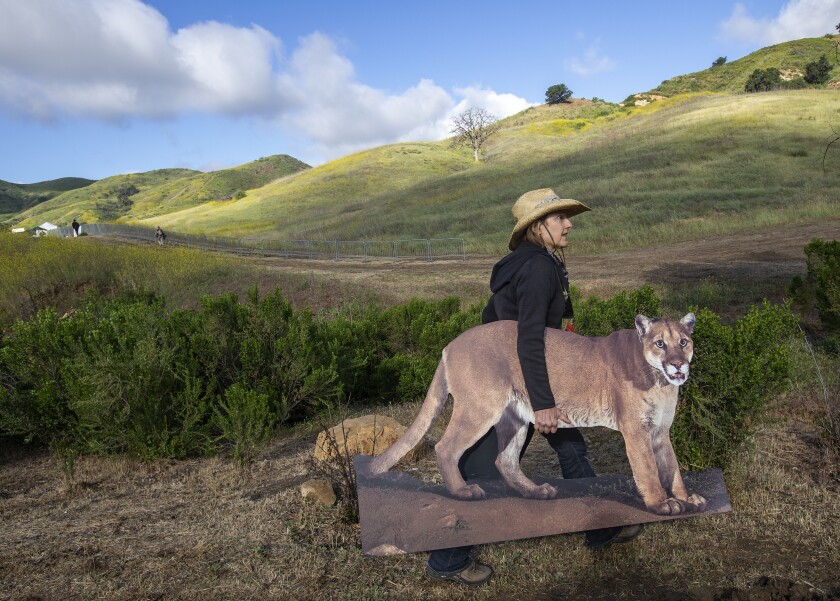 The idea of manmade infrastructure to help wildlife continue to propagate and create new generations has always been a Grand Canyon challenge for conservationists. The cost is usually prohibitive and hard to justify for animals, but the provisioning of the features makes sense as it allows wildlife displaced by development alternative paths and means to re-connect and continue to live. As development continues to spread, most often with highways first, these modern transportation corridors end up being death lines for animals who try to cross but have no idea what the dangers are.
The 101 Freeway that cuts through the Agoura Hills of California is a particularly specific example of a death-line for wildlife. It has repeatedly been a problem, killing animals by impact with cars as they try to forage for food or connect with others for mating. Instead, however, an idea was launched a decade ago to build a safety corridor that animals could use to get across safely. Essentially, the corridor was to be a bridge over the highway, natural in appearance to wildlife but functional and structural to span the highway and keep them away from cars when crossing.
A decade later, on Earth Day 2022, the 101 Freeway Wallis Annenberg Wildlife Crossing was initiated. The idea is not a new one; Europeans have been creating wildlife corridors over or under their highways for years. However, for the U.S. and California, the Annenberg Crossing is one of the first to be created by a municipality over a major traffic conduit.
Additionally, one very distinct wildlife participant will likely have a very strong interest in using the crossing. Mountain lions are extremely long-range roaming animals, directly impacted by highways and infrastructure that makes it too dangerous for them to cross. Along with hundreds of species that will likely use the cross to connect with others of their kind, mountain lions are sure to find the crossing advantageous, particularly at night when they do most of their traveling.
Safety corridors are a game-changer in the conservation world. They allow wildlife to adapt to development and live safely around it versus become blocked and eventually die off from a lack of gene diversity in breeding. They also push society to incorporate conservation impact planning into infrastructure development for the future as well. The Annenberg Crossing will be completed as a partnership between conservancies, charity, non-profit activism and California government.
Spanning over 200 feet long, the Annenberg Crossing will provide local wildlife plenty of room to maneuver across. The width measures at least 165 feet from side to side, will be a natural surface environment, and it will be high enough to keep wildlife entirely safe from passing vehicles below. It will also provide direct land connection for mountain lions who currently survive with small populations in the area and were cut off previously by the freeway.