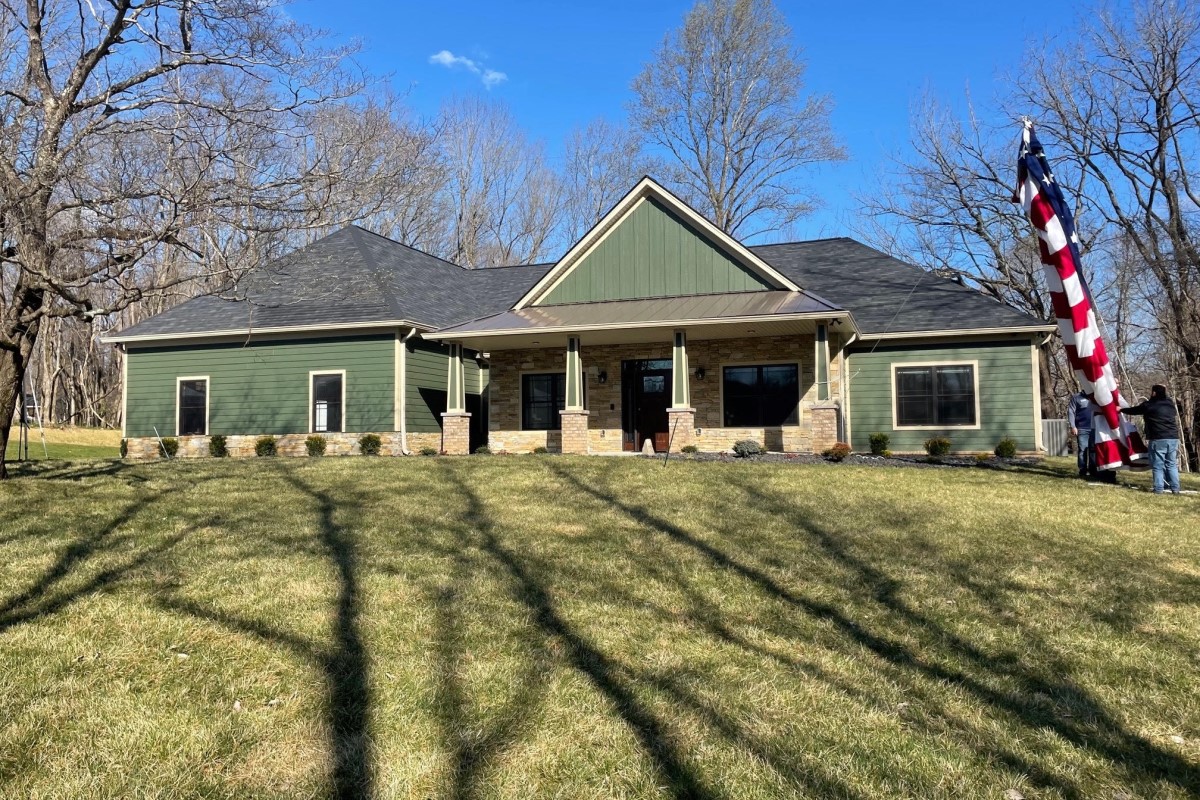 Gary Sinise Foundation Gifts House to Wounded Airborne Veteran
There are never enough ways to say thanks to the men and women who put their lives on the line so that our country and people can live peacefully, freely, and happily. Some people give a little, others go all out, but every time, our vets are always appreciative. In this case, injured veterans are getting help with their healing process through smart homes. Read more…
On that special day, the sun shone through an American flag draped over the home in Adams, built for a 101st Airborne Regiment hero whose battlefield wounds required him to use a wheelchair.
Christopher Kurtz, a former Army Sgt. was presented with the keys to his innovative specially modified smart house after getting selected for one of the homes two years ago via the Gary Sinise Foundation.
According to Mike Thirtle, CEO of the Gary Sinise Foundation, everything that goes into the residence is deliberate.
"We assist veterans as well as first responders with their journey to recovery," Thirtle added. "When Gary asked us to deliver these residences to veterans, he asked us to make them adjustable and optimized for all of them and their families."
The Kurtzes' home has counters accessible by wheelchair, drop-down shelves, and other conveniences.
"The residence that is presently in front of you is a little expression of thankfulness and reverence from a proud nation," Sinise stated in a video produced for the ceremony.
Sinise depicted Lt. Dan Taylor in the film "Forrest Gump," so the event opened up a world of opportunities for him.
"The Disabled American Veterans Association contacted me shortly after the film's release and invited me to their national conference, where they proceeded to present me with a medal," Sinise explained.
"I met hundreds, if not thousands, of individuals who weren't even actors in a film."
For over a decade, the Gary Sinise Foundation has provided veterans with mortgage-free houses, restoring their independence.
The house contains a garage filled with welding and handicraft equipment donated by Kurtz's coworkers at PTL Fabricators. Kurtz told the media he wishes to use the same shop to repay the honor.
"I want to invent things and potentially improve existing ones so that I can help people who are in similar situations," Kurtz said.
On Thursday, Christopher with his spouse, Heather, marked their tenth wedding anniversary.
Several local firms assisted with the development, notably Southern Roofing, Screaming Eagle Concrete, Heritage Tile, Androws Flooring, A-Team Concrete, ABC Supply, Coffman's Home Decor, 31W, PTL, and others.
"It's a little daunting sometimes when you reflect on how much went into (creating the home), how so many individuals lay their hands on it, so it's extremely humbling," Kurtz said. "I owe the entire world now."
The project is expected to benefit scores of injured veterans. What the association anticipates is more business entities and community groups coming onboard.
Missing Hiker Spotted By Train Passenger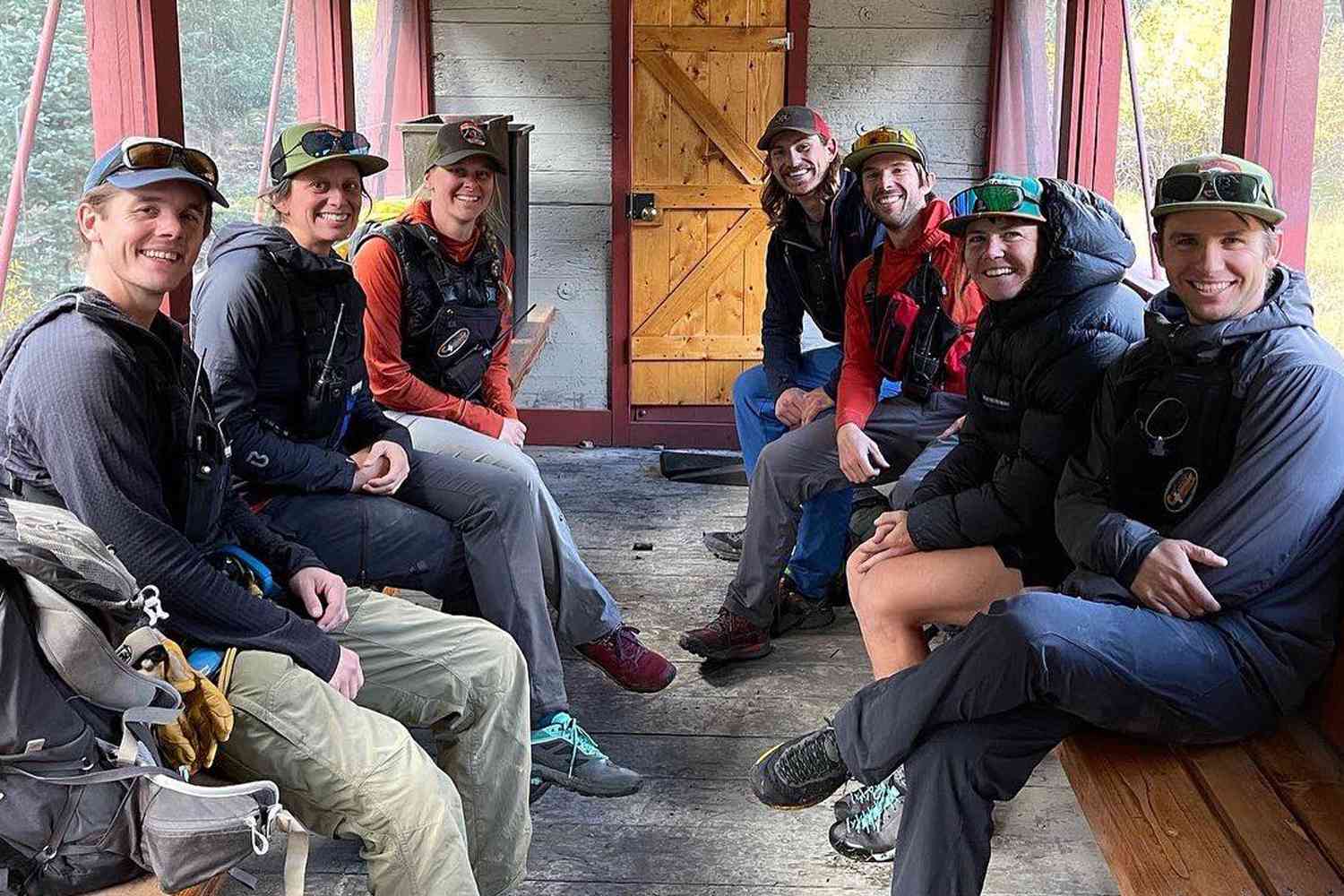 Day Trip Turns Into Two-Day Trip
A young woman hiking in Colorado found herself completely unprepared when she fell down a 90-foot cliff, becoming badly injured. A New Mexico native, the hiker left the trail in search of better photo opportunities. While trying to take pictures of the beautiful scenery, she lost her footing and could not prevent her accident. Her injuries included a broken leg and possible concussion, and she may have been unconscious for several hours. Because she only planned to be out during the day, the hiker only had enough supplies to last for a short time. Her clothes were suitable for a day trip, but not warm enough for nights in the area.
Injured Hiker Starts by Helping Herself
In her 20s, the hiker survived for two days with her injuries, but it is unknown how much longer she could have gone on without food, water, or medical aid. Because of her will to live, she managed to crawl to an area where she was more likely to be visible to passing travelers. The Animas River was cold and moving quickly, but the injured hiker managed to make it close to the riverbank. On the other side of the river, she could hear and see the train passing.
Train Passenger Becomes Unlikely Hero
Luckily for the injured hiker, at least one of the passing trains was a passenger train. One of the passengers was enjoying the view through the area and paying attention to the landscape, probably hoping for interesting sights and animal spotting. There is no doubt that she was surprised to see a human hand waving for help, but she did what all heroes do and acted immediately. The woman who spotted the injured hiker immediately notified the train officials so that they could notify the train company and find a train that could stop and see what was going on with the person waving.
Qualified Heroes
The engineer and fireman on the next train were a married couple who knew how to help injured people in emergencies. Nick and Kylah Breeden were on the next passing train, and they willingly stopped to help. Over 300 passengers waited while the couple checked out the situation, and Kylah stayed behind when it became clear that the hiker could not be transported across the river without extra help.
Kylah is a trained paramedic and she stayed with the hiker while waiting for help. The hiker needed to be transported across the river on a backboard because of her injuries. Then a gurney took her to a waiting helecopter.
Willing Heroes
If not for the actions of all those people, the hiker would doubtless have stayed alone without help. Many of the people who helped did so as part of their jobs, but they went above and beyond, such as when Kylah Breeden stayed overnight with the hiker while waiting for help. But none of it would have been possible if the train passenger simply wanting to enjoy the scenery didn't notice and immediately find help.