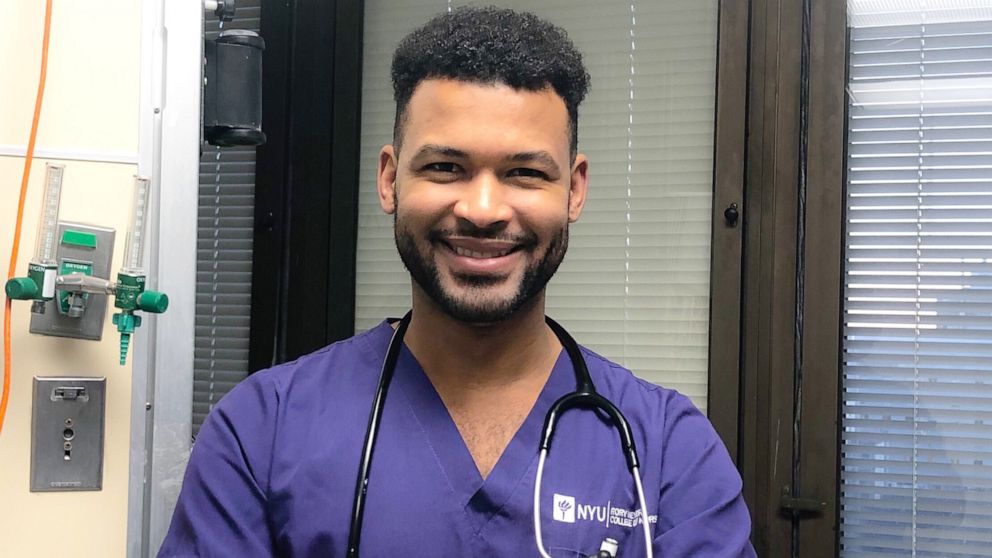 From Janitor To Nurse – Frank Baez's Inspirational Story
Frank Baez's inspiring story is a testament to the power of hard work and perseverance. Moving from the Dominican Republic to New York City at the age of 15 with his mother, he faced significant challenges, including the language barrier. However, his determination to succeed pushed him to take a job as a janitor at New York University's Langone Tisch Hospital.
Despite the demands of his job, Baez found inspiration in the medical field and the work of the nurses he observed. He moved up to become a patient transporter, where he interacted with patients and witnessed the compassion of the nursing staff. This experience helped him discover his passion for nursing, and he set his sights on becoming a nurse himself.
Baez's journey to become a nurse was not easy. He persevered, never giving up on his dream. His dedication and hard work paid off when he graduated from New York University with a nursing degree, the same institution where he once worked as a janitor.
Reflecting on his journey, Baez speaks with pride and humility. He recognizes the difficulties he faced but also acknowledges the support and encouragement he received from his colleagues and mentors at NYU. He is grateful for the opportunity to have worked in different roles within the hospital, as it gave him a unique perspective and allowed him to learn from those around him.
Baez's story is an inspiration to anyone who has faced obstacles on their path to success. It is a reminder that with hard work, dedication, and the support of others, anything is possible. He proves that it's never too late to pursue your dreams and that every experience, no matter how challenging, can be a stepping stone to a brighter future.
As Baez begins his career as a nurse, it is clear that he will make a significant impact in the medical field. His compassion for his patients and his commitment to excellence make him a shining example of the qualities that make a great nurse. We can all learn from his example and strive to achieve our goals with the same determination and perseverance that he has shown.
Drew Carey's Beyond Generous Gesture to Support Striking Writers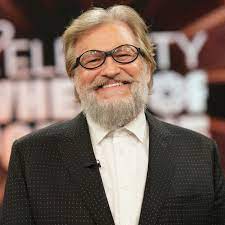 In times of struggle, acts of kindness and generosity can bring hope and relief to those in need. Drew Carey, a well-known television personality, has once again shown his compassion by providing daily lunches for members of the Writer's Guild of America (WGA) who are currently on strike. This remarkable gesture is helping to alleviate some of the financial strain faced by these hardworking individuals.
Drew Carey is graciously covering the expenses at two local businesses for WGA members who show their guild card. The two restaurants involved in this endeavor are Bob's Big Boy in Burbank and Swingers Diner on Beverly. With every meal, Drew is estimated to be spending thousands of dollars per day to ensure that these writers are well-fed during this challenging time.
This is not the first time that Drew Carey has demonstrated his support for the WGA. During the 2007 strike, he generously provided lunches to struggling writers for two consecutive months. His commitment to helping others in need has not wavered over the years, and he continues to be a beacon of kindness.
The gratitude expressed by the WGA members for Drew's actions is overwhelming. Many writers have taken to social media to share their appreciation and to highlight the impact of his generosity. One writer tweeted, "Drew bought me lunch for two months straight in '07 when I was struggling with that WGA strike. In a better place now, but Drew continues to be a good dude." The outpouring of thanks and support from the WGA community is a testament to the positive effect that Drew's kind gestures have on their lives.
The participating restaurants have become a gathering place for WGA members, who are not only enjoying the delicious meals but also feeling the love and support from Drew. The writers express their gratitude repeatedly, and the staff at the restaurants are grateful to be part of this compassionate act. They feel privileged to play a role in facilitating Drew's generosity and witness the joy it brings to those in need.
Being a writer can be challenging, with periods of financial uncertainty and limited opportunities. The current strike has exacerbated these difficulties, making every complimentary meal a significant relief for the writers. As one member explained, "They're very, very happy and they're very, very thankful to Drew." The impact of Drew's support goes beyond a single meal—it represents a lifeline for those facing financial hardships during the strike.
Drew Carey's unwavering commitment to supporting the WGA and his genuine care for those in need is truly commendable. His actions remind us of the power of kindness and the difference one person can make in the lives of others. As the strike continues, the lunches provided by Drew serve as a ray of hope and a reminder that the writing community is not alone in their fight.
In times of hardship, it is heartwarming to see individuals like Drew Carey step forward and offer their support. His kindness and generosity are an inspiration to us all, and his contributions to the well-being of the WGA members are deeply appreciated.