Friendship Is Worth More Than Anything Else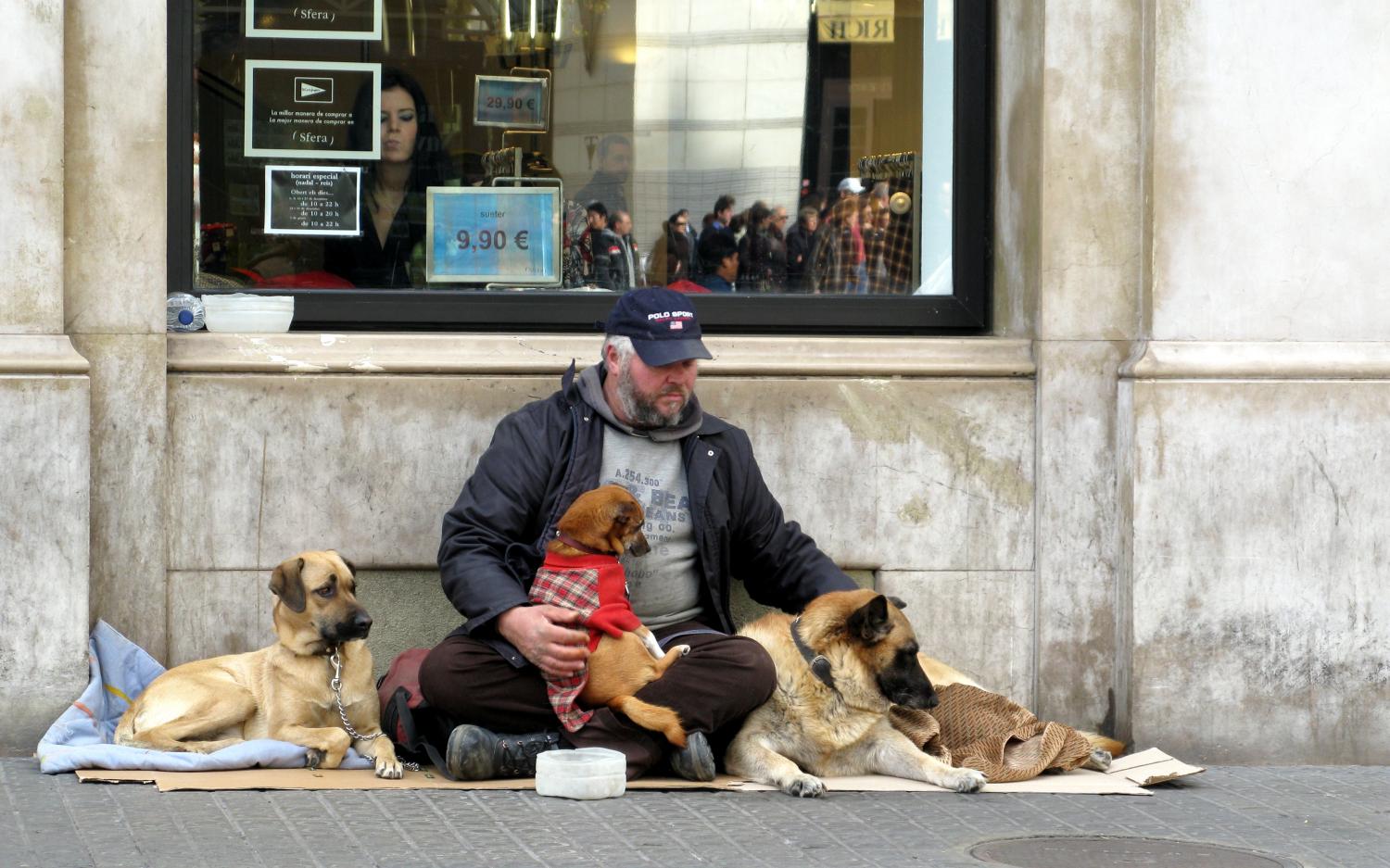 Most people consider themselves lucky when they are able to find one good friend. In the case of one homeless Brazilian man, his cup of fortune overflows as he has four loyal companions all willing to stand by his side through thick and thin. When Caesar a homeless gentleman found himself in need of emergency services to help manage a pre-existing condition at 3 a.m. on a Sunday, he was accompanied by four of his most faithful companions.
We Will Stand By You
For whatever reason Caesar did not go to the hospital that normally sees him for his pre-existing condition. Caesar chose to seek help at Regional Alte Valo Hospital in Rio do Sul, Brasil. While Caesar was receiving the medical attention he needed something magical what's happening outside of the doors at the hospital. Caesar's four companions were capturing the hearts of the people in the waiting room as well as members of the hospital staff. Caesar's buddies were teaching everyone who witnessed their display of love and affection a very valuable lesson. The lesson they taught was, friends can come in all shapes, sizes, colors and even species. Loyalty knows no bounds and the four dogs who sat outside the doors of the hospital patiently awaiting the return of their beloved companion Caesar, was truly a heartwarming experience for all those who witnessed their display of love.
I Will Do Anything For You
In a world where it seems like it's everyone for him or herself, it was hard for visitors and staff at the hospital to believe this homeless man and these four dogs could have such a strong bond with each other. Even more amazing was the fact that all four dogs appeared healthy and in good condition. The dogs had shiny coats, no evidence of injuries and appeared happy, friendly, well adjusted and well trained. It was more than obvious that Caesar spent a lot of time with his furry companions teaching them how to behave and how not to be aggressive. It was all clear that Caesar made sure his dogs were well-fed even if that meant skipping meals himself so that they could eat. The love, selflessness, and kindness Caesar shows his dogs it's not only admirable but an overwhelming display of human kindness.
Motivated Into Action
As Hospital staff continued to observe the close bond and dedication Caesar's four companions had to making sure he was being taken care of and was going to be okay, they were motivated into action. The hospital workers allowed all four of Caesar's companions to come in and visit him so that they could check on him themselves. All who witnessed the reunion between Caesar and his dogs were treated to yet another act of selflessness and kindness.Hospital workers brought Ceasar a sandwich during the dog's visit. Instead of eating the sandwich himself, Caesar without a second thought make sure he gave each of the dogs a portion of his sandwich so they could have something to eat. Hospital staff could hardly believe what they were seeing, as clearly Caesar needed that sandwich to help get his strength back, yet he chose to share it with his dogs. Caesar and his dogs are living proof that love and friendship is worth more than all of the riches the World has to offer.
Growing Up Near Nature Turns Children Into Happier Adults, According to a Research Study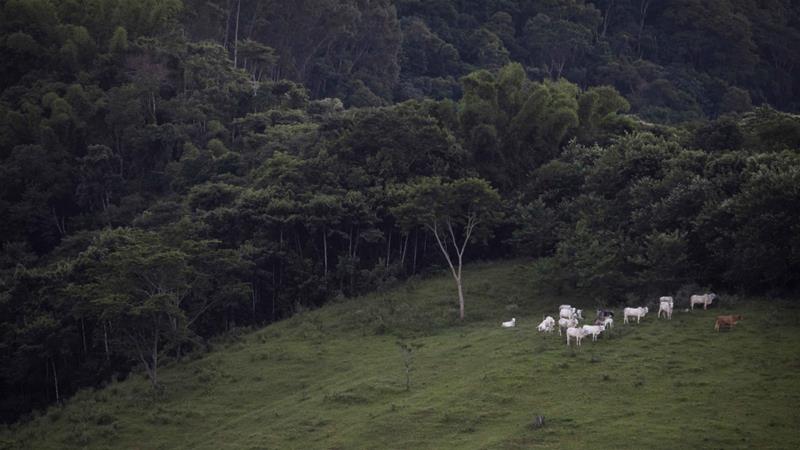 There are lots of different ways to grow up; however, there is a theory that those who grow up more in touch with nature are more likely to be happy as adults. While the reasoning behind this hypothesis was unclear at first, it is now obvious that being close to nature is better for the soul. The night sky is darker, making it easier for people to sleep. The air is cleaner since there isn't as much pollution out in the green areas. Finally, there is something that is claiming about watching the harmony of nature at work. Even though some people might be a bit hesitant to move this far away from civilization, there is now research showing that this kind of environment simply makes people happier.
Of course, people are always going to have their own personal preferences but the results of a recently published research paper are still intriguing. In a research paper that was completed in Denmark, a team of professionals followed close to 1 million people over the course of their childhoods. These were all children that were matched with appropriate controls for the completion of this study. The results of the study showed that the farther away from green children were, the more likely they were to develop a mental illness. Specifically, children who grow up exposed to the lowest levels of green were more than 50 percent more likely to develop mental health issues later in their life. This information was provided by databases kept by the Danish government.
To complete the study, researchers took a look at satellite images of the various parts of Denmark. They used these images to figure out how much green was located around the areas in which these children grew up. Green was used to indicate how much nature was nearby. Specifically, the participants did not have to grow up near a forest to be exposed to a ton of green and be free from mental illness. Simply being close to public parks and green spaces, which might include forests, would be enough.
One interesting finding was that people who were located in a higher socioeconomic class, despite living closer to the city, were still exposed to plenty of parks. This means that they have the ability to protect their children from being exposed to a risk factor of mental health issues, despite living in the city. It should come as no surprise that those who have access to more resources are less likely to develop mental health issues.
On the other hand, even controlling for this important factor, the researchers still showed that more green means a healthier mind and a happier life. The greater the percentage of someone's childhood spent near green spaces, the less likely they are to develop mental health issues as an adult. The researchers suggest that access to green spaces should be increased to allow people to spend more time near nature.
The professionals also say that more research is needed. Even though they found a strong correlation in the study, they also say that correlation does not necessarily increase causation. The results are still strong. People should make every effort to spend more time outdoors near green spaces. The air is cleaner. The mood is calmer. It is healthier for the mind. With these factors considered, it shouldn't come as a surprise that research is now showing that people need to spend more time disconnected from their devices communing with nature. Without a doubt, more parks are needed.