Friendship Is Worth More Than Anything Else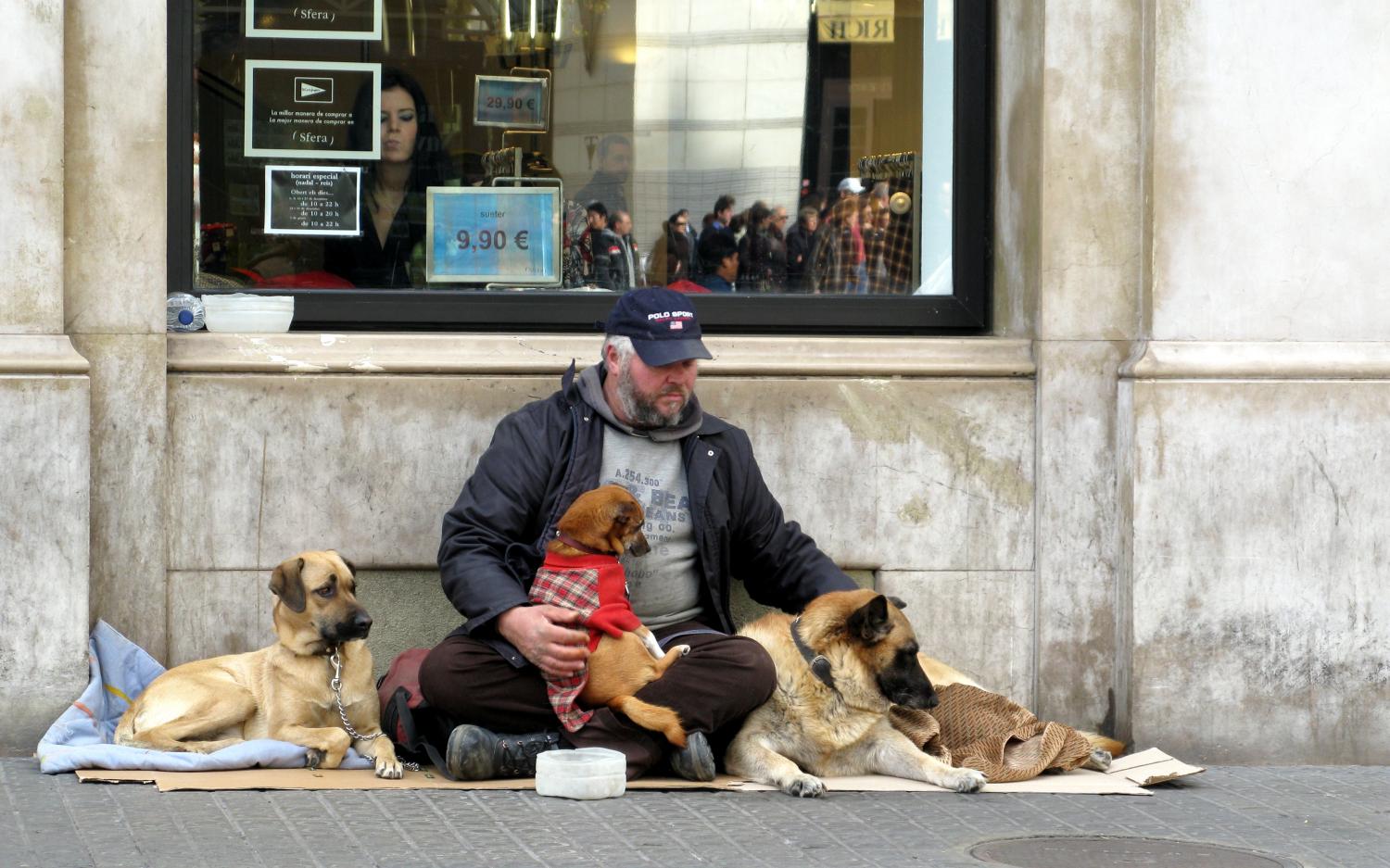 Most people consider themselves lucky when they are able to find one good friend. In the case of one homeless Brazilian man, his cup of fortune overflows as he has four loyal companions all willing to stand by his side through thick and thin. When Caesar a homeless gentleman found himself in need of emergency services to help manage a pre-existing condition at 3 a.m. on a Sunday, he was accompanied by four of his most faithful companions.
We Will Stand By You
For whatever reason Caesar did not go to the hospital that normally sees him for his pre-existing condition. Caesar chose to seek help at Regional Alte Valo Hospital in Rio do Sul, Brasil. While Caesar was receiving the medical attention he needed something magical what's happening outside of the doors at the hospital. Caesar's four companions were capturing the hearts of the people in the waiting room as well as members of the hospital staff. Caesar's buddies were teaching everyone who witnessed their display of love and affection a very valuable lesson. The lesson they taught was, friends can come in all shapes, sizes, colors and even species. Loyalty knows no bounds and the four dogs who sat outside the doors of the hospital patiently awaiting the return of their beloved companion Caesar, was truly a heartwarming experience for all those who witnessed their display of love.
I Will Do Anything For You
In a world where it seems like it's everyone for him or herself, it was hard for visitors and staff at the hospital to believe this homeless man and these four dogs could have such a strong bond with each other. Even more amazing was the fact that all four dogs appeared healthy and in good condition. The dogs had shiny coats, no evidence of injuries and appeared happy, friendly, well adjusted and well trained. It was more than obvious that Caesar spent a lot of time with his furry companions teaching them how to behave and how not to be aggressive. It was all clear that Caesar made sure his dogs were well-fed even if that meant skipping meals himself so that they could eat. The love, selflessness, and kindness Caesar shows his dogs it's not only admirable but an overwhelming display of human kindness.
Motivated Into Action
As Hospital staff continued to observe the close bond and dedication Caesar's four companions had to making sure he was being taken care of and was going to be okay, they were motivated into action. The hospital workers allowed all four of Caesar's companions to come in and visit him so that they could check on him themselves. All who witnessed the reunion between Caesar and his dogs were treated to yet another act of selflessness and kindness.Hospital workers brought Ceasar a sandwich during the dog's visit. Instead of eating the sandwich himself, Caesar without a second thought make sure he gave each of the dogs a portion of his sandwich so they could have something to eat. Hospital staff could hardly believe what they were seeing, as clearly Caesar needed that sandwich to help get his strength back, yet he chose to share it with his dogs. Caesar and his dogs are living proof that love and friendship is worth more than all of the riches the World has to offer.
The little boy shares a special moment with a police officer during a protest rally for George Floyd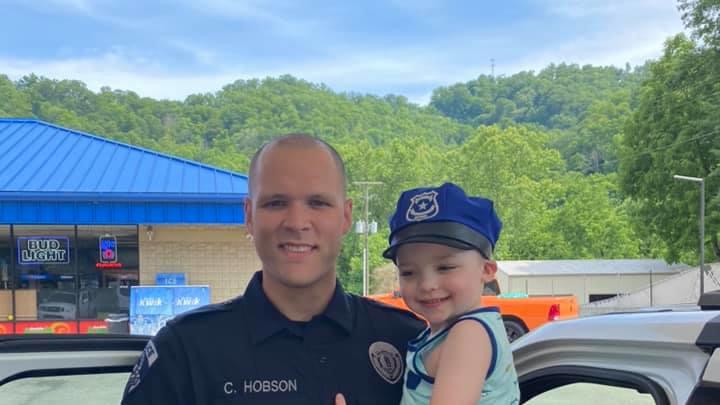 The ruthless killing of George Floyd has caused a thunderous uproar and rage throughout the world. In Winston-Salem, NC, hundreds of people gathered to protest against the killing of Floyd. They took to one knee for 8 minutes and 46 seconds that is the exact length of time former police officer Derek Chauvin had shoved his knee onto Floyd's neck which resulted in Floyd's death. The killing of George Floyd has become a symbol of injustice not only in American society but throughout the world. "Say no to racism" has been the most trending topic in all regions of the globe. In this particular incident, it was a black man who was the victim and this is not the only time it has happened. Several cases have occurred which demonstrated the lack of compassion and justice in the way law enforcement has dealt with individuals from minority racial groups.
Yolanda Williams Dickey, a resident of Winston-Salem, NC, was driving by the protest when she decided she wanted her family to be part of this protest as a sign of solidarity against discrimination against the minority groups. She went home to pick up her husband and son, who were glad they got a chance to be part of this historic protest. For her little son, Kamari it was quite the experience. He had never seen a protest rally before this. He saw a lot of anger and pain in the faces of the protestors. He could also see his parents being very emotional too. His parents had told him what the protest was about and how Floyd had been murdered. Kamari couldn't understand why the former police officer did what he did to George Floyd.
Kamari's attention went to the police officers on the sidelines. He watched them very closely as they stood by making sure there was no violence at the protest. Kamari had always wanted to a police officer himself but now his mother was concerned that after this incident, maybe he would not want to be one. Most of the toys that Kamari had were related to the police and he spent most of his days playing with them. He often told his parents that when he grows up he wanted to be a police officer so he could catch the bad guys. This unfortunate killing of George Floyd might have shattered the dreams of the little boy. At the protest, as the family moved closer to the police officers, Kamari approached Sgt. Dan Battjes, who was sitting on his motorcycle.
Kamari formally introduced himself to the police officer, who was very kind and friendly to the boy. After a few minutes of talking, Kamari said goodbye to the officer by a friendly fist pump. While the citizens of the country are demonstrating against the police and there is an unbelievable level of anger toward law enforcement, this little boy kept no hatred in his heart. The innocence of the little boy showed the resilience of the American community. One incident cannot dismantle years of peaceful coexistence. Yes, there have been cases where the minority communities have been discriminated and there should be strict actions and reforms against such incident but Americans still need to live together. The dream of Kamari to become a police officer might still be alive. The question remains, is the dream of a multi-racial America living with each other with love, compassion, and tolerance still alive? Only time will tell if this dream is alive.