Friendship Is Worth More Than Anything Else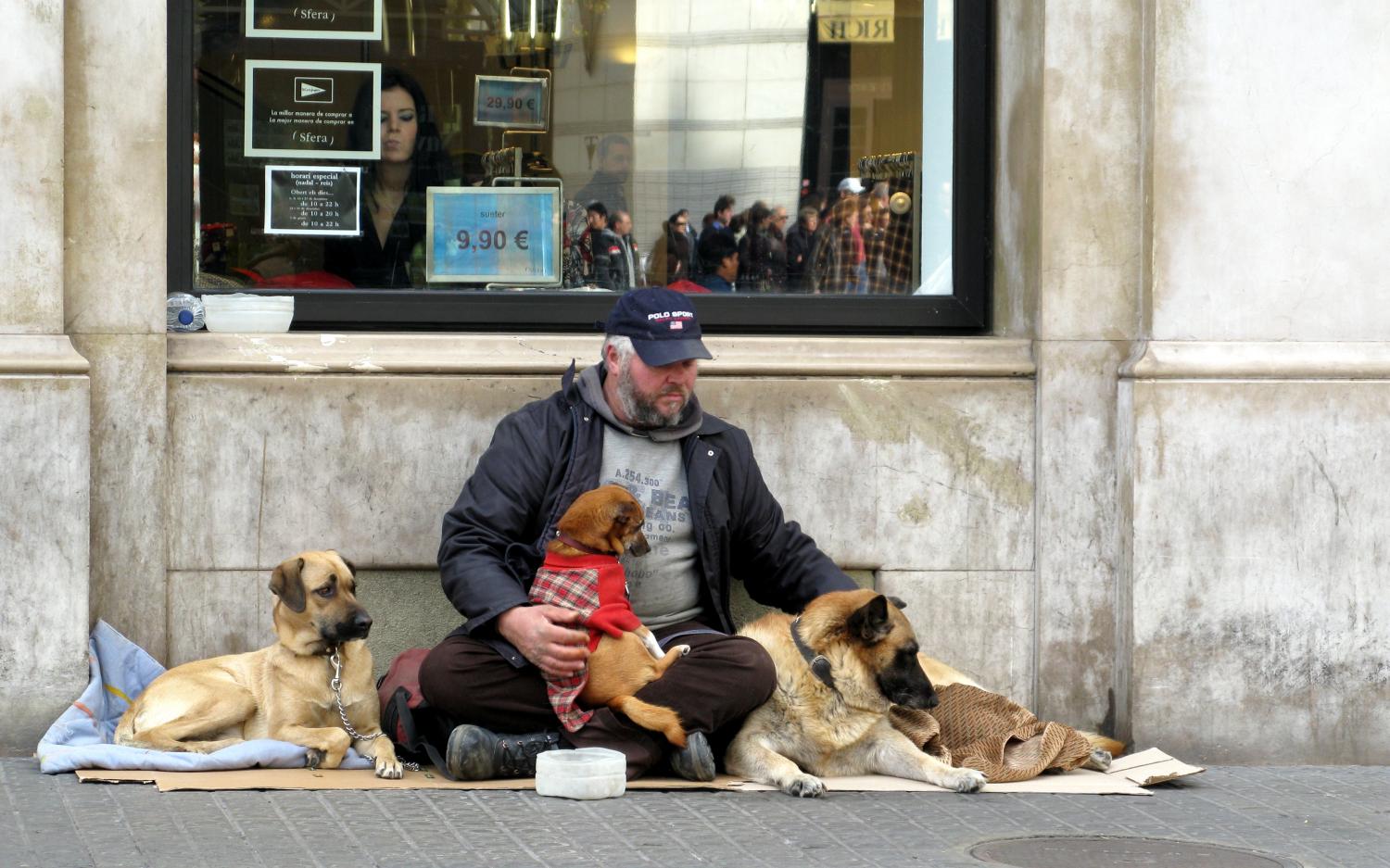 Most people consider themselves lucky when they are able to find one good friend. In the case of one homeless Brazilian man, his cup of fortune overflows as he has four loyal companions all willing to stand by his side through thick and thin. When Caesar a homeless gentleman found himself in need of emergency services to help manage a pre-existing condition at 3 a.m. on a Sunday, he was accompanied by four of his most faithful companions.
We Will Stand By You
For whatever reason Caesar did not go to the hospital that normally sees him for his pre-existing condition. Caesar chose to seek help at Regional Alte Valo Hospital in Rio do Sul, Brasil. While Caesar was receiving the medical attention he needed something magical what's happening outside of the doors at the hospital. Caesar's four companions were capturing the hearts of the people in the waiting room as well as members of the hospital staff. Caesar's buddies were teaching everyone who witnessed their display of love and affection a very valuable lesson. The lesson they taught was, friends can come in all shapes, sizes, colors and even species. Loyalty knows no bounds and the four dogs who sat outside the doors of the hospital patiently awaiting the return of their beloved companion Caesar, was truly a heartwarming experience for all those who witnessed their display of love.
I Will Do Anything For You
In a world where it seems like it's everyone for him or herself, it was hard for visitors and staff at the hospital to believe this homeless man and these four dogs could have such a strong bond with each other. Even more amazing was the fact that all four dogs appeared healthy and in good condition. The dogs had shiny coats, no evidence of injuries and appeared happy, friendly, well adjusted and well trained. It was more than obvious that Caesar spent a lot of time with his furry companions teaching them how to behave and how not to be aggressive. It was all clear that Caesar made sure his dogs were well-fed even if that meant skipping meals himself so that they could eat. The love, selflessness, and kindness Caesar shows his dogs it's not only admirable but an overwhelming display of human kindness.
Motivated Into Action
As Hospital staff continued to observe the close bond and dedication Caesar's four companions had to making sure he was being taken care of and was going to be okay, they were motivated into action. The hospital workers allowed all four of Caesar's companions to come in and visit him so that they could check on him themselves. All who witnessed the reunion between Caesar and his dogs were treated to yet another act of selflessness and kindness.Hospital workers brought Ceasar a sandwich during the dog's visit. Instead of eating the sandwich himself, Caesar without a second thought make sure he gave each of the dogs a portion of his sandwich so they could have something to eat. Hospital staff could hardly believe what they were seeing, as clearly Caesar needed that sandwich to help get his strength back, yet he chose to share it with his dogs. Caesar and his dogs are living proof that love and friendship is worth more than all of the riches the World has to offer.
"Homeless Hero" Saves Multiple People from Fiery Highway Crash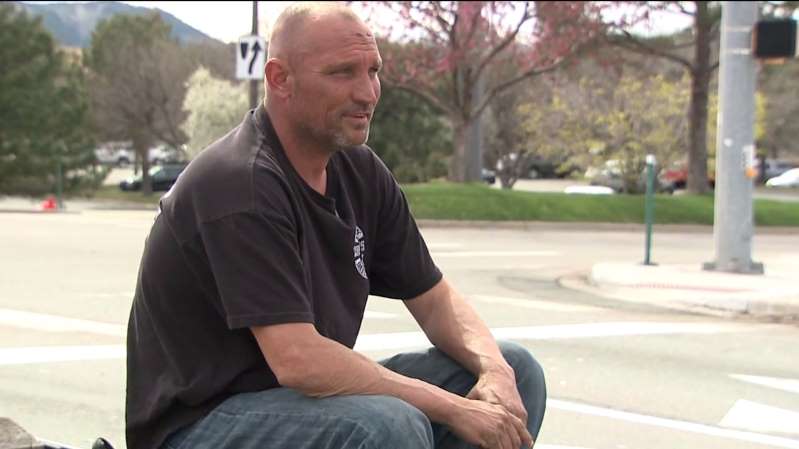 Just two short days ago a man named Darin Barton, who the people and news are calling the "Homeless Hero," saved multiple people from a fiery car crash on Colorado's Interstate 70.
Reports say the late April crash was caused by a truck driver that had lost control of his vehicle and collided with oncoming traffic. The same company has a bad history of problems with their vehicles. There are multiple reports letting trucks in need of repair on the road—including vehicles with break problems.
Luckily for the survivors of the crash, Darin Barton just happened to be passing by. Barton, a local homeless man, saw the crash happen and immediately sprang into action. He was able to pull several victims from the wreckage before emergency services arrived on the scene. The survivors of the crash are all lucky to have had the "Homeless Hero" passing by in their time of need.
Interestingly, this isn't the first time Barton has been a hero to the victims of a traffic accident. Two years ago, Barton saved a woman named Valerie Blease from a flaming car wreck. Blease describes how the collision left her confused and unable to escape her burning car when the "Homeless Hero" arrived and pulled her from the fire. She recalls that in the moment, she didn't know what was happening, only that someone was telling her there was a fire and she needed to get out.
Barton has become something of a local celebrity in Colorado despite his homelessness. He has appeared several times on the local news. Each of these appearances have been stories covering his heroics and even interviews with the "Homeless Hero" and the people he has saved. One of the victims of April's pileup said she "wasn't surprised" to learn that Barton had saved people from these kinds of wrecks before.
Not to leave this selfless hero unrewarded, the local community has banded together and raised thousands of dollars to help Barton in his time of need. Just like he has helped save people from car crashes on multiple occasions, the people of Colorado have come together to help Barton. Local news agencies have started a fundraising effort that has, so far, raised thousands of dollars to help cover Barton's costs as he finds work and a place to live. There have been some concerns that Barton may be the target of robbery given his insecure living situation and sudden rush to local fame, but a few local news agencies said they are working with local authorities to help ensure Barton's safety.
Darin Barton, the "Homeless Hero," is an inspiration reminder that even those of us with the least to give can still help people in the time of need. When interviewed, Barton said he was just helping people in need and hopes that others will be inspired to do the same.