Friendship Is Worth More Than Anything Else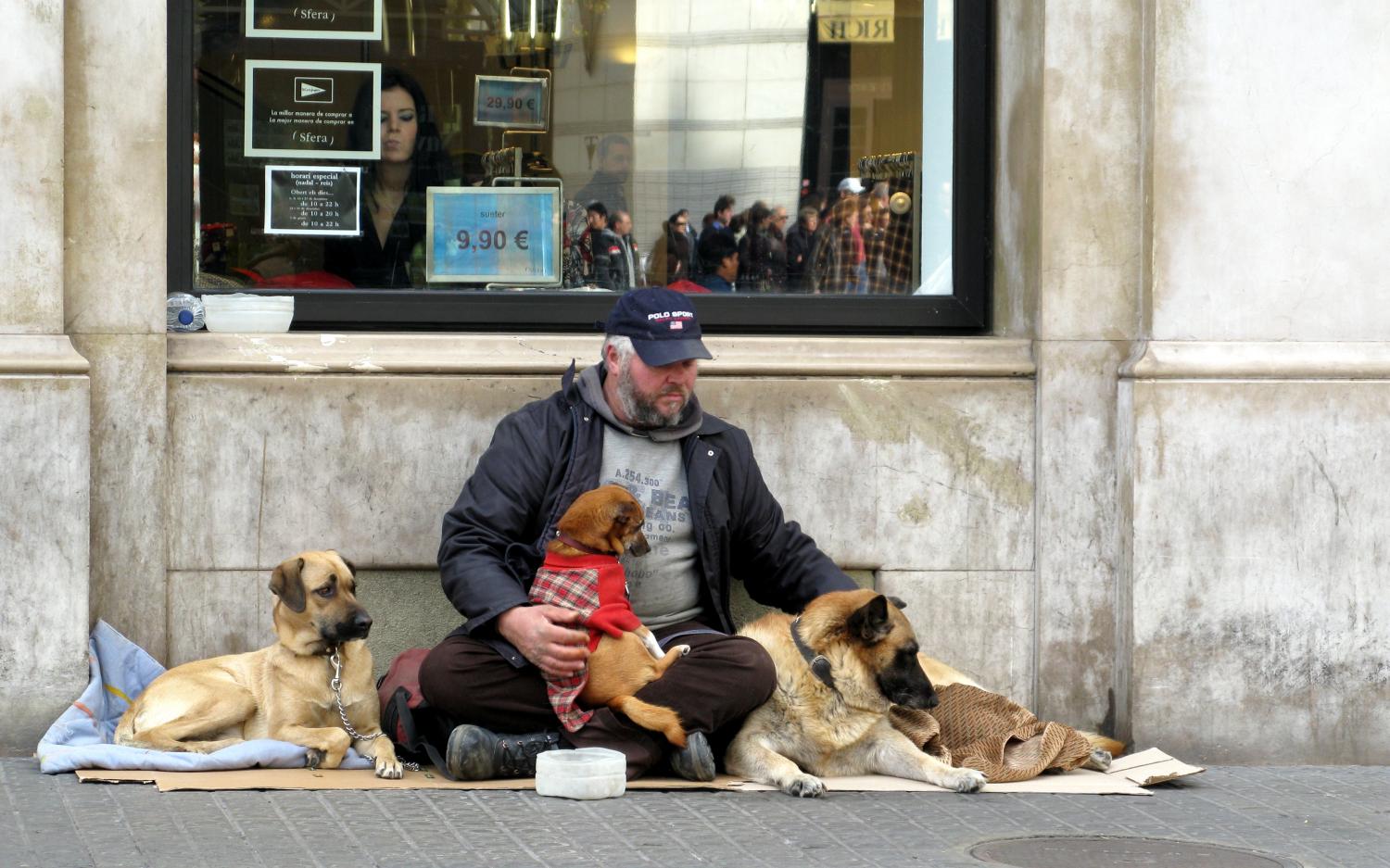 Most people consider themselves lucky when they are able to find one good friend. In the case of one homeless Brazilian man, his cup of fortune overflows as he has four loyal companions all willing to stand by his side through thick and thin. When Caesar a homeless gentleman found himself in need of emergency services to help manage a pre-existing condition at 3 a.m. on a Sunday, he was accompanied by four of his most faithful companions.
We Will Stand By You
For whatever reason Caesar did not go to the hospital that normally sees him for his pre-existing condition. Caesar chose to seek help at Regional Alte Valo Hospital in Rio do Sul, Brasil. While Caesar was receiving the medical attention he needed something magical what's happening outside of the doors at the hospital. Caesar's four companions were capturing the hearts of the people in the waiting room as well as members of the hospital staff. Caesar's buddies were teaching everyone who witnessed their display of love and affection a very valuable lesson. The lesson they taught was, friends can come in all shapes, sizes, colors and even species. Loyalty knows no bounds and the four dogs who sat outside the doors of the hospital patiently awaiting the return of their beloved companion Caesar, was truly a heartwarming experience for all those who witnessed their display of love.
I Will Do Anything For You
In a world where it seems like it's everyone for him or herself, it was hard for visitors and staff at the hospital to believe this homeless man and these four dogs could have such a strong bond with each other. Even more amazing was the fact that all four dogs appeared healthy and in good condition. The dogs had shiny coats, no evidence of injuries and appeared happy, friendly, well adjusted and well trained. It was more than obvious that Caesar spent a lot of time with his furry companions teaching them how to behave and how not to be aggressive. It was all clear that Caesar made sure his dogs were well-fed even if that meant skipping meals himself so that they could eat. The love, selflessness, and kindness Caesar shows his dogs it's not only admirable but an overwhelming display of human kindness.
Motivated Into Action
As Hospital staff continued to observe the close bond and dedication Caesar's four companions had to making sure he was being taken care of and was going to be okay, they were motivated into action. The hospital workers allowed all four of Caesar's companions to come in and visit him so that they could check on him themselves. All who witnessed the reunion between Caesar and his dogs were treated to yet another act of selflessness and kindness.Hospital workers brought Ceasar a sandwich during the dog's visit. Instead of eating the sandwich himself, Caesar without a second thought make sure he gave each of the dogs a portion of his sandwich so they could have something to eat. Hospital staff could hardly believe what they were seeing, as clearly Caesar needed that sandwich to help get his strength back, yet he chose to share it with his dogs. Caesar and his dogs are living proof that love and friendship is worth more than all of the riches the World has to offer.
Nurses Unite to Bail Out Father In Trouble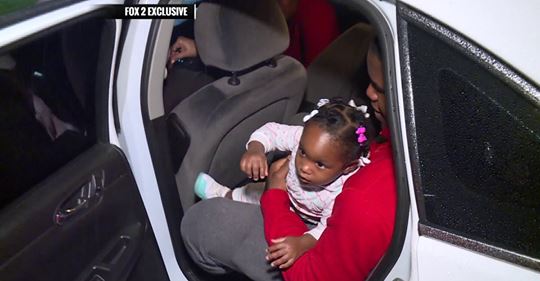 A near tragedy in an Illinois town was almost compounded by a police overreaction, but the quick thinking of a group of nurses saved the day and made everything turn out alright.
The story began in Centreville, a small town in the St. Louis metropolitan area. On the evening of April 7, 2019, a one-year-old girl named Demani began to choke on a penny. She had put a penny inside her mouth, as children are wont to do, but accidentally swallowed it. The penny became lodged in her throat. Her father, Darius Hinkle, and her mother, Donecia Pittman, who were with her at the time of the incident, were terrified for their daughter's safety. They put her in the car, and began to drive to the hospital. Naturally the mother comforted the choking child while the father drove. Time was of the essence, so they drove very quickly.
Unfortunately, a police officer saw them driving towards the hospital. Unaware of their destination or the situation, the police officer went into pursuit of the speeding vehicle. Obviously the father did not stop to waste time explaining the situation, but instead proceeded with all possible haste towards the medical center. Before they had gone many miles the speeding car was being followed buy a long line of police cars with sirens flashing. The father disregarded them and continued to the hospital, sometimes at speeds exceeding a hundred miles an hour. The police kept pursuit.
Very little time passed until they reached their destination, Touchette Regional Hospital. The distressed parents tried to make contact with medical personnel and to inform them of their child's dire predicament, but witnesses to the incident say that the police were almost entirely unconcerned with the well-being of the baby. Instead, the police forced the distressed parents to the ground, treating them with harshness and severity as they disregarded the choking infant. The father was arrested and taken away. The mother went in to see to her child.
The obstruction was removed from the child's trachea without the necessity of surgical intervention. Once Demani was out of danger, Ms. Pittman went to bond out her partner. When she arrived she encountered the biggest surprise in an evening filled with surprises. When Ms. Pittman stepped forward to speak to the desk clerk about paying the bail for Mr. Rucker, she was informed that the person immediately before her had already paid for it. That person was a nurse from the Touchette Regional. The nurses had seen the entire incident, including the man's overwhelming concern for his daughter and the police officers' complete indifference to the circumstances. They were moved to action by what they had witnessed. The nurses took up a collection among themselves and volunteered to pay the man's bond.
Although Mr. Rucker still faces criminal charges for this incident, and he will still have to appear in court and plead his case, the touching faith that the nurses showed in him has gathered national attention. The story has become an example of how human beings can support each other in the face of injustice. Contributions have been made to the man's legal defense and to reimburse the nurses for their time and trouble. One can only hope that the police have read this story as well and found in it an example for better behavior.