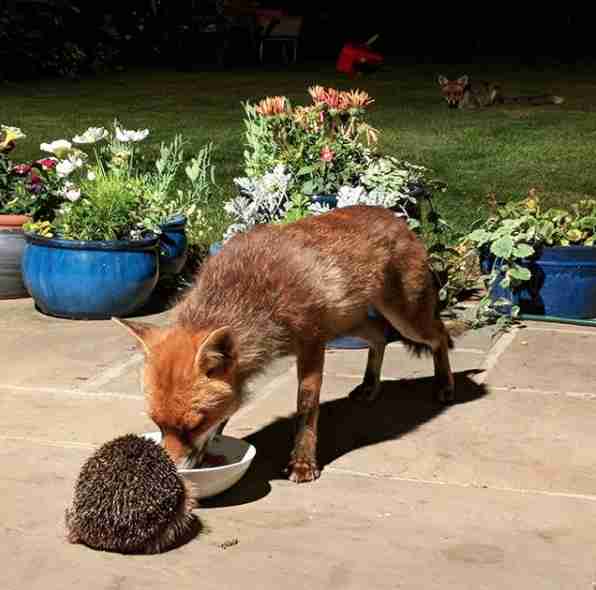 Foxes Aren't Scavengers After All
Lucy Goacher has loved animals all her life. She has always protected and cared for them. Even back to when she was little, she surrounded herself with animals for whom she loved and cared. She treated every animal with the same kindness and love. She didn't treat any one animal different from any other. She had pets of her own and she was used to being around all different types of animals. Many of the animals she cared for were wild.
She was known to rush a wounded bird home to care for it and nurse it back to health. If she stumbled upon an animal by itself, she couldn't help but take it in so it wouldn't be lonely. She never considered that maybe the animal preferred to be by itself. No, instead she brought it home and made it her own. Still that didn't prepare her for what was going to happen to her pets' food one random evening.
Based on how she voraciously cared for all animals, one would think that she went into a career geared towards caring for animals. She did not. She became a writer instead. Once she found herself in a stable career, she decided to adopt some pets and take them into her home, just as she did when she was a young girl. That is when Bruno and Hans, two Dachshunds entered her life. Shortly after that, she expanded her family by adopting Libby, the cat. They were all happily and healthily co-existing. Or so she thought.
She began to notice something about the loves of her life. They looked like there were losing weight. This was confounding to Goacher because the food bowls were always empty. She just didn't understand what was happening with her pets. It seemed as though they were eating everything she gave them, and yet, still losing weight. She wondered if they had some terrible disease that was causing them to waste away.
She couldn't think of any disease that would do that and affect both cats and dogs. In all her years caring for animals, she had never heard of such a thing. She pondered this for some time until the reason they were losing weight became shockingly clear.
She heard all this commotion outside one night and became a little nervous about what it possibly could be. She looked outside and saw an animal eating the food right out of her animals' bowls. She couldn't believe her eyes when she realized it was a fox. Soon she realized there were four of them. She knew enough about foxes to know they can be vicious, but she thought she would try to make them feel welcome by leaving extra food. The foxes and her animals got along just fine and there never seemed to be any problems. They even played together. They were so cute together, she even began taking pictures of them all together.
Then one night, another animal came walking up. It seems the news of Goacher's kindness was spreading throughout the wild animal community. This time it was a tiny hedgehog. She held her breath and she prepared for the foxes to attack, wondering what she would do if they did. Her worry was in vain because all of the foxes let the little guy walk right past them and even let the hedgehog share in the bounty.
In all her years, she had never seen anything like it and was pleased to be able to witness it right in her own backyard.
Re-purposing Old Wind Turbine Blades With Smart Ideas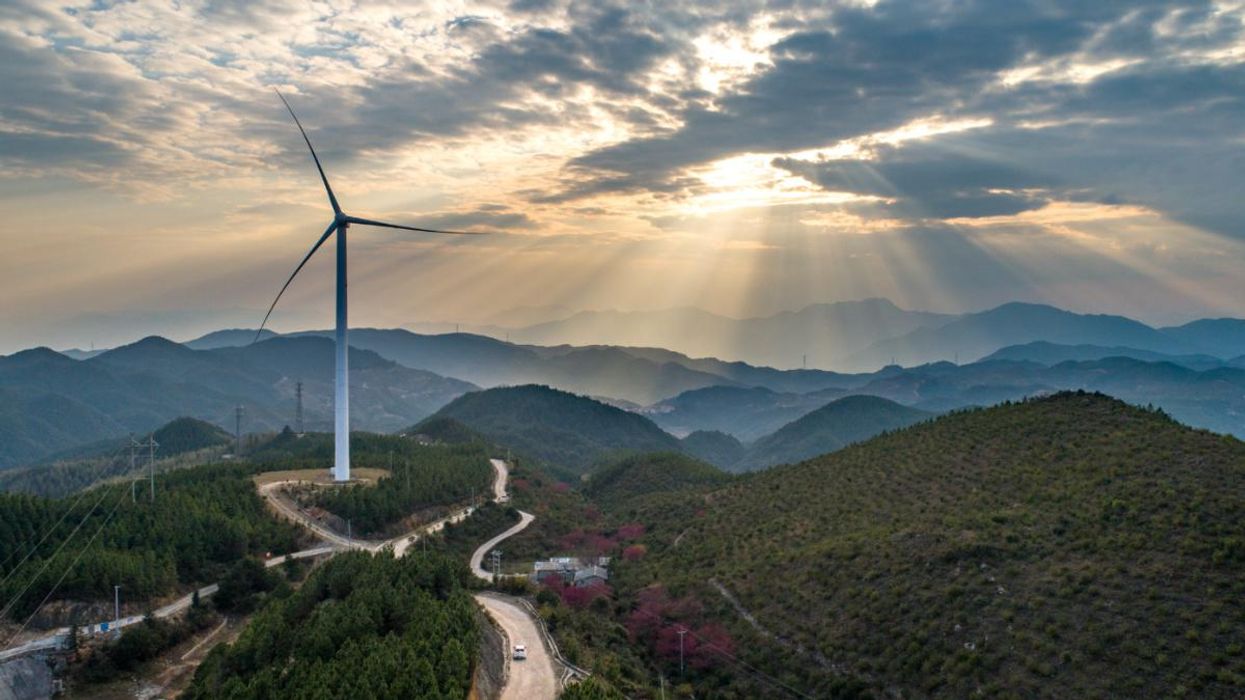 People have probably seen them in the distance next to highways or out in the country, wind farms generating energy for local and regional communities with a free resource in the local wind patterns shaped by geological forms in the area.
However, like anything mechanical, eventually even giant wind turbines start to breakdown and need replacement. And that creates a new issue about what to do with old turbine blades. Interestingly, there is no shortage of solutions for this challenge.
Industrial rafters in Ireland have found the old turbine blades ideal for being repurposed into recycled base material. The output has been turned into reinforcement for bridges, concrete forms, wake walls along the coastlines and noise barriers. Not only are the turbine blades large in size, producing a great amount of workable material for crafters, they are made of fiberglass, which is an extremely flexible and strong material. Traditionally, fiberglass is not recyclable. However, that fiberglass can become raw material for repurposed fiberglass in other structures. It finds a use for what otherwise would end up in the landfill and the same channel helps reduce the need to create more fiberglass as well.
Given the first generation of blades had some challenges with being reused until folks got creative with the fiberglass source, the subsequent generations of turbine blades are now being made from carbon fiber instead. Carbon fiber has a very high re-use factor, and that's a good thing for Ireland, which is already dealing with what do about 11,000 tons of old blades coming into waste management within the next four or five years.
A typical junked blade runs a length of 14 meters, more than long enough for small bridges that may only be 5 to 10 meters long. The blade becomes the core for a new bridge, and the outer material is wrapped around it for both protection and aesthetics. The result is a walking bridge that has an ideal gentle curve for walking and an integrity that can easily handle pathway weight on it without problems.
On the coast, wake barriers provide a needed protection to help stop erosion and keep soil on land versus being washed into the ocean. The old blades provide a durable and element-resistant material that can last for years as a barrier, stopping erosion and re-using material otherwise destined for landfill space. Alternatively, other jurisdictions are thinking about using the blades for transmission towers and electrical elevated junction points for power grids.
The creativity that is being shown with how to re-use old turbine blades has been an amazing development, and it's a good sign that the first generation of blades is not going to be yet another mistake created by good intentions but ending up polluting the environment in a different way. Not to mention, the re-utilization of the blade material has produced various other building material savings as well, producing downstream positive effects and less consumption overall as a result.