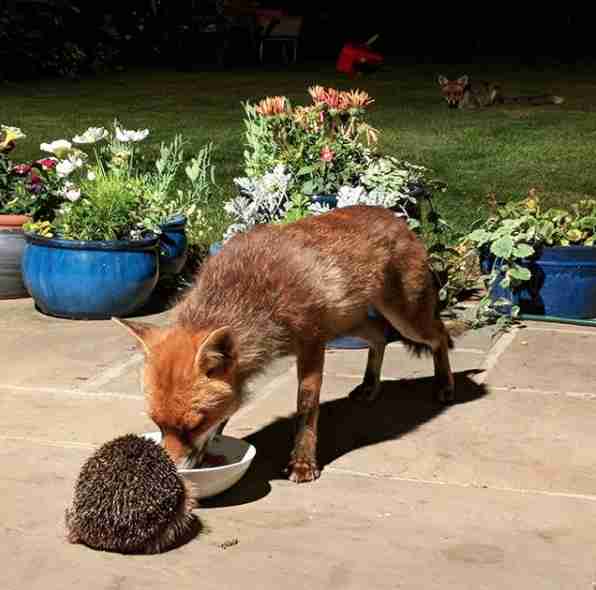 Foxes Aren't Scavengers After All
Lucy Goacher has loved animals all her life. She has always protected and cared for them. Even back to when she was little, she surrounded herself with animals for whom she loved and cared. She treated every animal with the same kindness and love. She didn't treat any one animal different from any other. She had pets of her own and she was used to being around all different types of animals. Many of the animals she cared for were wild.
She was known to rush a wounded bird home to care for it and nurse it back to health. If she stumbled upon an animal by itself, she couldn't help but take it in so it wouldn't be lonely. She never considered that maybe the animal preferred to be by itself. No, instead she brought it home and made it her own. Still that didn't prepare her for what was going to happen to her pets' food one random evening.
Based on how she voraciously cared for all animals, one would think that she went into a career geared towards caring for animals. She did not. She became a writer instead. Once she found herself in a stable career, she decided to adopt some pets and take them into her home, just as she did when she was a young girl. That is when Bruno and Hans, two Dachshunds entered her life. Shortly after that, she expanded her family by adopting Libby, the cat. They were all happily and healthily co-existing. Or so she thought.
She began to notice something about the loves of her life. They looked like there were losing weight. This was confounding to Goacher because the food bowls were always empty. She just didn't understand what was happening with her pets. It seemed as though they were eating everything she gave them, and yet, still losing weight. She wondered if they had some terrible disease that was causing them to waste away.
She couldn't think of any disease that would do that and affect both cats and dogs. In all her years caring for animals, she had never heard of such a thing. She pondered this for some time until the reason they were losing weight became shockingly clear.
She heard all this commotion outside one night and became a little nervous about what it possibly could be. She looked outside and saw an animal eating the food right out of her animals' bowls. She couldn't believe her eyes when she realized it was a fox. Soon she realized there were four of them. She knew enough about foxes to know they can be vicious, but she thought she would try to make them feel welcome by leaving extra food. The foxes and her animals got along just fine and there never seemed to be any problems. They even played together. They were so cute together, she even began taking pictures of them all together.
Then one night, another animal came walking up. It seems the news of Goacher's kindness was spreading throughout the wild animal community. This time it was a tiny hedgehog. She held her breath and she prepared for the foxes to attack, wondering what she would do if they did. Her worry was in vain because all of the foxes let the little guy walk right past them and even let the hedgehog share in the bounty.
In all her years, she had never seen anything like it and was pleased to be able to witness it right in her own backyard.
Grandpa Rudy Noorlander's Remarkable Recovery After Grizzly Bear Attack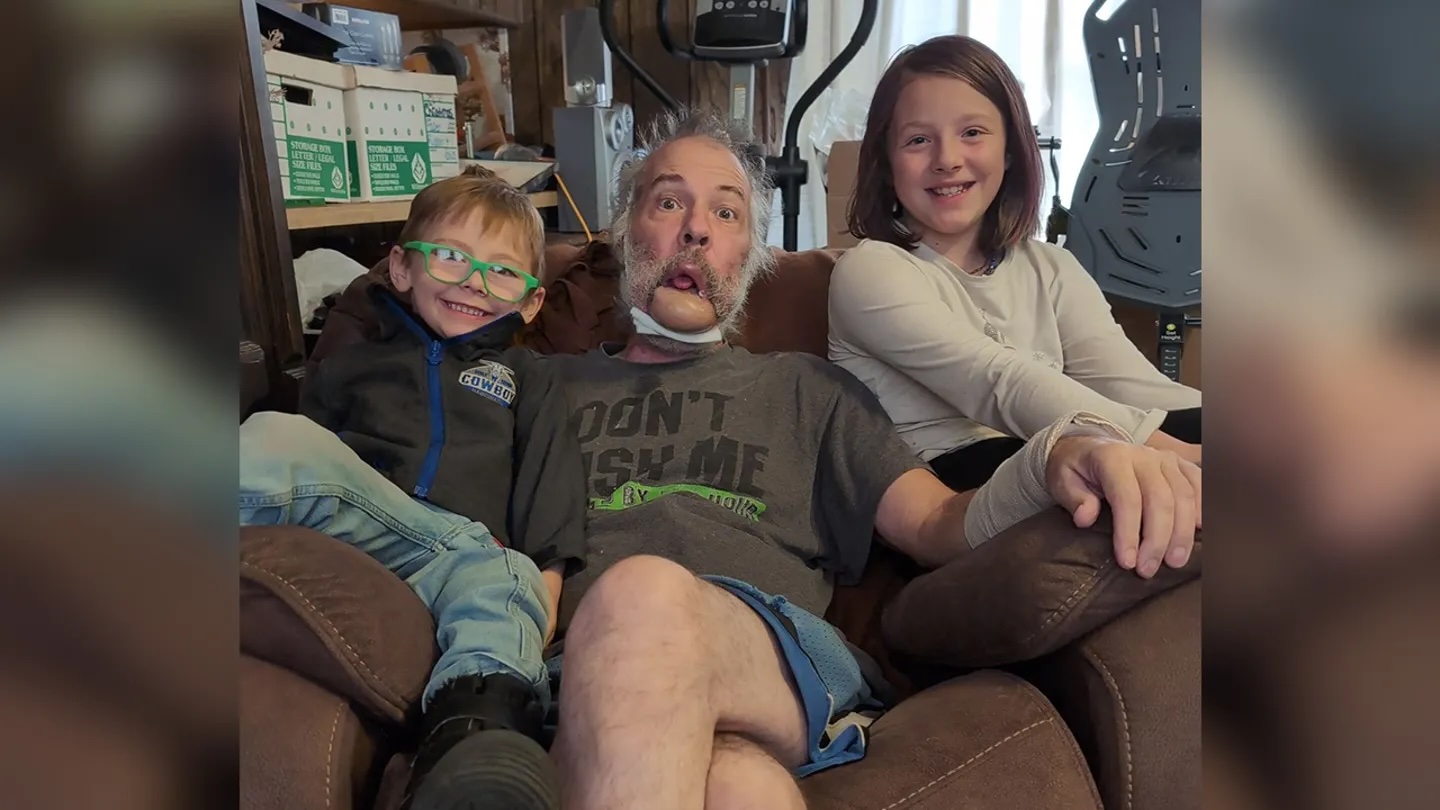 In the rugged wilderness of Montana, a brave 61-year-old man named Rudy Noorlander faced a terrifying encounter with a 9-foot-tall grizzly bear that left him with a ripped-off jaw. Despite this harrowing experience, Rudy's indomitable spirit and determination to recover have amazed his family and community.
On September 8th, while helping a father and son track a shot deer in Custer Gallatin National Forest, Rudy unexpectedly crossed paths with the massive grizzly bear. In a moment of sheer surprise, the bear attacked him, resulting in what Rudy humorously described as the "most disgusting French kiss of his life." The bear tore into his lower jaw, leaving Rudy in a life-threatening situation.
Recalling the traumatic incident, Rudy shared that the attack happened so quickly that he couldn't deploy his bear spray in time, and a misfire from his gun further complicated the situation. Desperate to fend off the bear, Rudy resorted to using his hands, but the grizzly clamped onto his lower jaw with incredible force. Despite the unbearable pain and the bear's rancid breath, Rudy valiantly fought for his life.
Miraculously, Rudy survived the ordeal, and he is expected to make a full recovery. Reflecting on the incident, he acknowledged that there were things he could have done differently to change the outcome, but he remains optimistic about the future. Supported by his family, including daughter Ashley, Rudy jokingly declared that he's going to be "like Rambo out there" in the Montana wilderness.
Despite facing one of the most challenging moments of his life, Rudy Noorlander maintains a positive and resilient attitude. Describing him as the "most positive person" she knows, Ashley praised her father's will to live and his fighting spirit. Rudy, a Montana native, owns Alpine Adventures, a snowmobile rental shop in Big Sky, and the incident has strengthened his connection with family, God, and personal growth.
With unwavering faith, Rudy believes that there is a purpose for his survival, and he plans to share his story through church devotionals and inspirational talks. He sees the attack as a turning point that has guided the rest of his life's journey.