Foxes Aren't Scavengers After All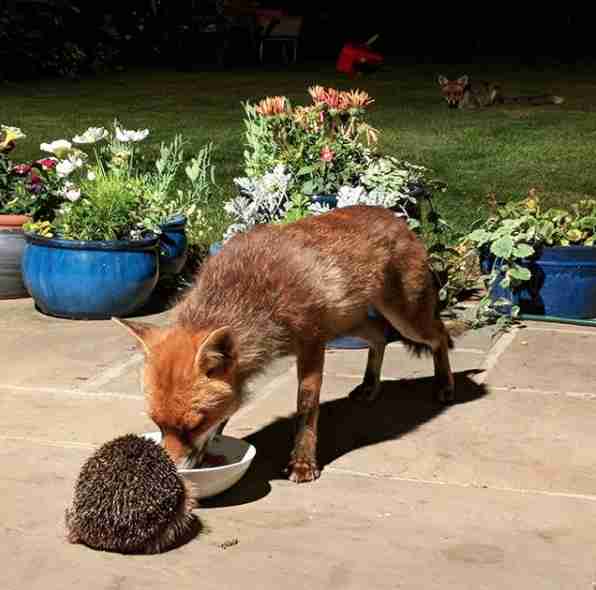 Lucy Goacher has loved animals all her life. She has always protected and cared for them. Even back to when she was little, she surrounded herself with animals for whom she loved and cared. She treated every animal with the same kindness and love. She didn't treat any one animal different from any other. She had pets of her own and she was used to being around all different types of animals. Many of the animals she cared for were wild.
She was known to rush a wounded bird home to care for it and nurse it back to health. If she stumbled upon an animal by itself, she couldn't help but take it in so it wouldn't be lonely. She never considered that maybe the animal preferred to be by itself. No, instead she brought it home and made it her own. Still that didn't prepare her for what was going to happen to her pets' food one random evening.
Based on how she voraciously cared for all animals, one would think that she went into a career geared towards caring for animals. She did not. She became a writer instead. Once she found herself in a stable career, she decided to adopt some pets and take them into her home, just as she did when she was a young girl. That is when Bruno and Hans, two Dachshunds entered her life. Shortly after that, she expanded her family by adopting Libby, the cat. They were all happily and healthily co-existing. Or so she thought.
She began to notice something about the loves of her life. They looked like there were losing weight. This was confounding to Goacher because the food bowls were always empty. She just didn't understand what was happening with her pets. It seemed as though they were eating everything she gave them, and yet, still losing weight. She wondered if they had some terrible disease that was causing them to waste away.
She couldn't think of any disease that would do that and affect both cats and dogs. In all her years caring for animals, she had never heard of such a thing. She pondered this for some time until the reason they were losing weight became shockingly clear.
She heard all this commotion outside one night and became a little nervous about what it possibly could be. She looked outside and saw an animal eating the food right out of her animals' bowls. She couldn't believe her eyes when she realized it was a fox. Soon she realized there were four of them. She knew enough about foxes to know they can be vicious, but she thought she would try to make them feel welcome by leaving extra food. The foxes and her animals got along just fine and there never seemed to be any problems. They even played together. They were so cute together, she even began taking pictures of them all together.
Then one night, another animal came walking up. It seems the news of Goacher's kindness was spreading throughout the wild animal community. This time it was a tiny hedgehog. She held her breath and she prepared for the foxes to attack, wondering what she would do if they did. Her worry was in vain because all of the foxes let the little guy walk right past them and even let the hedgehog share in the bounty.
In all her years, she had never seen anything like it and was pleased to be able to witness it right in her own backyard.
Why women make capable firefighters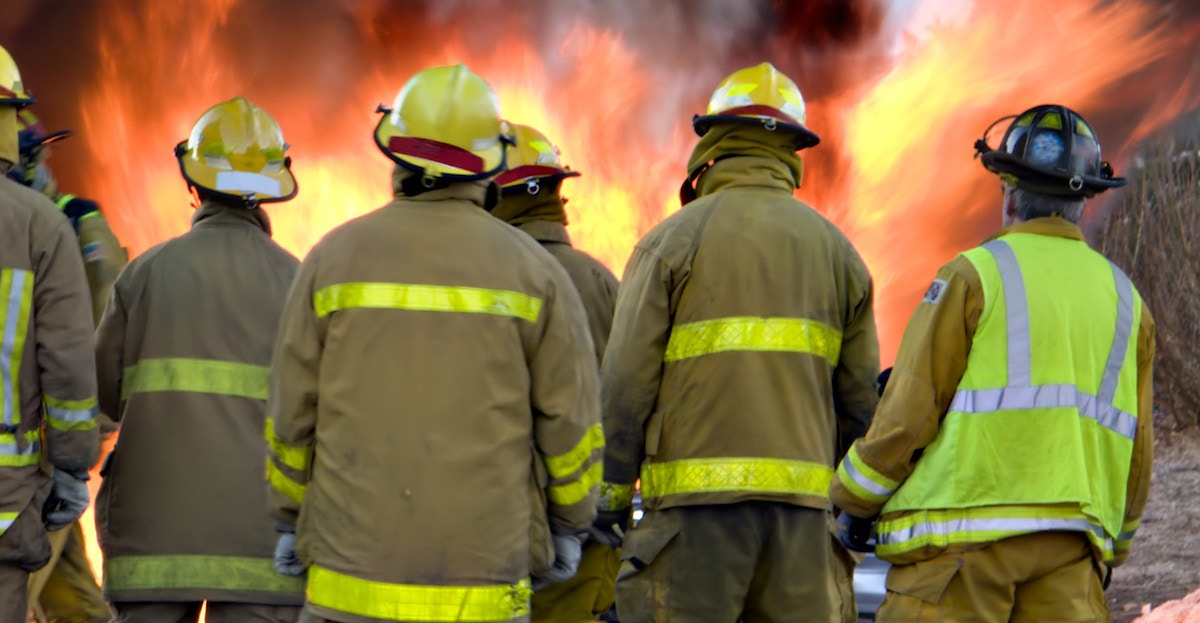 It's unfortunate that the idea persists in society that women are not capable of working as firefighters. As women have become increasingly prominent in other industries that have been traditionally dominated by males such as construction and logging, their numbers on the ranks of firefighting squads continue to remain low.
Take the Fire Department of New York as an example. In 2018, five women succeeded in graduating from New York City's Fire Academy. While some progress has been made for women in the FDNY since the fire department lost a gender discrimination lawsuit back in 1982, there are still fewer than one percent of firefighters for the department who are female. While fire departments in cities such as Seattle, Minneapolis, and Miami have more women, the average for fire departments across the nation is only about five percent female.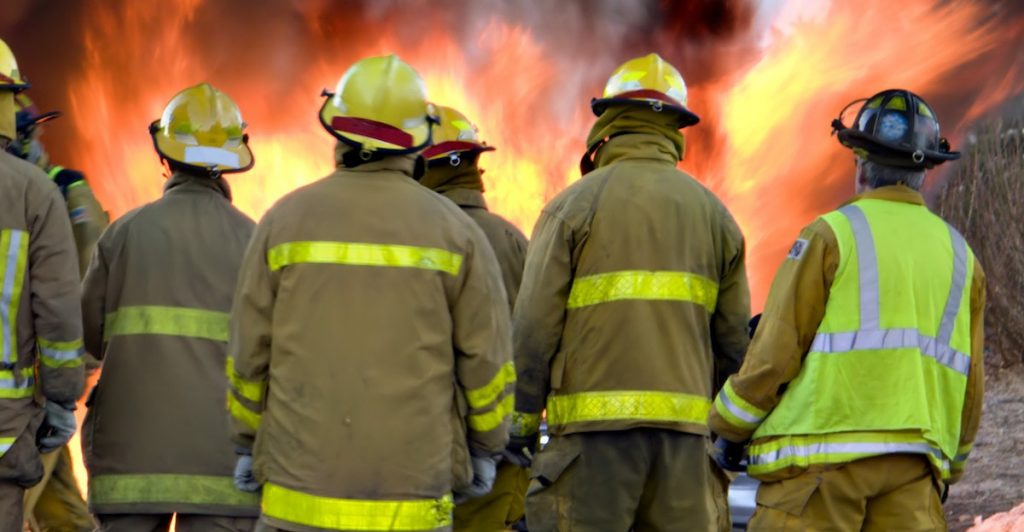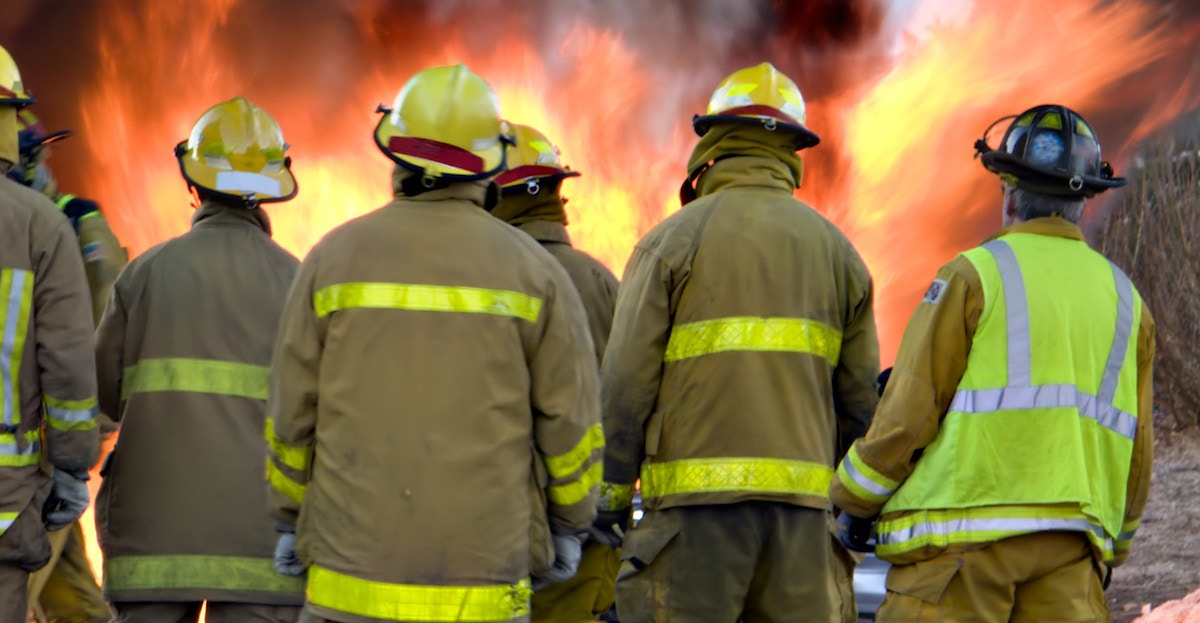 Historically, women have long been successfully putting out fires in this country. Back in 1815, Molly Williams volunteered to serve at the firehouse fo New York City's Oceanus Engine Company No. 11. Williams was a female slave working with a company that was not only all male, but all white as well. Williams was offered a job after she single-handedly handled a call when every man in the company was unable to handle the call because of being infected by the flu.
Another early female firefighter in the US was Emma Vernell. She was 50 years old when she became the first woman to work as a firefighter in the state of New Jersey.
Some people continue to wonder if women are really capable of working as firefighters. One needs only look at statistics to find an answer to this quandary. Consider statistics from the national Candidate Physical Abilities Test that firefighters need to pass. In 2008, 70 percent of all women who took the exam passed. This figure is not significantly far behind the percentage of men who passed the exam. In the same year, 75 percent of men passed. This shows that women are not statistically far behind men in taking the exam and passing or failing is more a matter of individual capabilities than a question of gender.
It's likely that women remain underrepresented in the firefighting profession because of traditionally perceived gender roles. Fire departments all over the country have been found to have testing and qualification procedures that not only discriminate against women, but also against minorities as well. Available equipment is often designed to fit men rather than women. Also, harassment toward women is rampant in some departments.
Nevertheless, women succeed in careers as firefighters. In fact, hundreds of women have attained the rank of captain or lieutenant in their careers as firefighters. In fact, the city of San Francisco fire department was led by a woman, Chief JoAnne Hayes-White, as of 2004.
It's important that people realize that females are perfectly capable of serving as firefighters because, as a female Wisconsin firefighter once remarked, "No one cares if you're a woman when their house is on fire".