Foxes Aren't Scavengers After All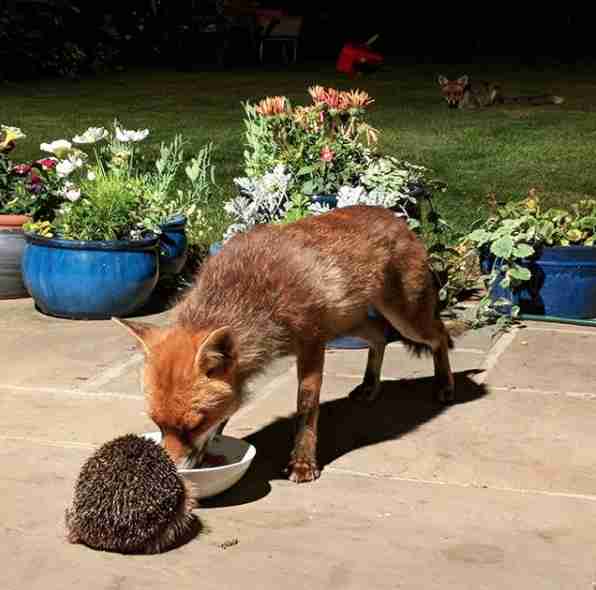 Lucy Goacher has loved animals all her life. She has always protected and cared for them. Even back to when she was little, she surrounded herself with animals for whom she loved and cared. She treated every animal with the same kindness and love. She didn't treat any one animal different from any other. She had pets of her own and she was used to being around all different types of animals. Many of the animals she cared for were wild.
She was known to rush a wounded bird home to care for it and nurse it back to health. If she stumbled upon an animal by itself, she couldn't help but take it in so it wouldn't be lonely. She never considered that maybe the animal preferred to be by itself. No, instead she brought it home and made it her own. Still that didn't prepare her for what was going to happen to her pets' food one random evening.
Based on how she voraciously cared for all animals, one would think that she went into a career geared towards caring for animals. She did not. She became a writer instead. Once she found herself in a stable career, she decided to adopt some pets and take them into her home, just as she did when she was a young girl. That is when Bruno and Hans, two Dachshunds entered her life. Shortly after that, she expanded her family by adopting Libby, the cat. They were all happily and healthily co-existing. Or so she thought.
She began to notice something about the loves of her life. They looked like there were losing weight. This was confounding to Goacher because the food bowls were always empty. She just didn't understand what was happening with her pets. It seemed as though they were eating everything she gave them, and yet, still losing weight. She wondered if they had some terrible disease that was causing them to waste away.
She couldn't think of any disease that would do that and affect both cats and dogs. In all her years caring for animals, she had never heard of such a thing. She pondered this for some time until the reason they were losing weight became shockingly clear.
She heard all this commotion outside one night and became a little nervous about what it possibly could be. She looked outside and saw an animal eating the food right out of her animals' bowls. She couldn't believe her eyes when she realized it was a fox. Soon she realized there were four of them. She knew enough about foxes to know they can be vicious, but she thought she would try to make them feel welcome by leaving extra food. The foxes and her animals got along just fine and there never seemed to be any problems. They even played together. They were so cute together, she even began taking pictures of them all together.
Then one night, another animal came walking up. It seems the news of Goacher's kindness was spreading throughout the wild animal community. This time it was a tiny hedgehog. She held her breath and she prepared for the foxes to attack, wondering what she would do if they did. Her worry was in vain because all of the foxes let the little guy walk right past them and even let the hedgehog share in the bounty.
In all her years, she had never seen anything like it and was pleased to be able to witness it right in her own backyard.
"Homeless Hero" Saves Multiple People from Fiery Highway Crash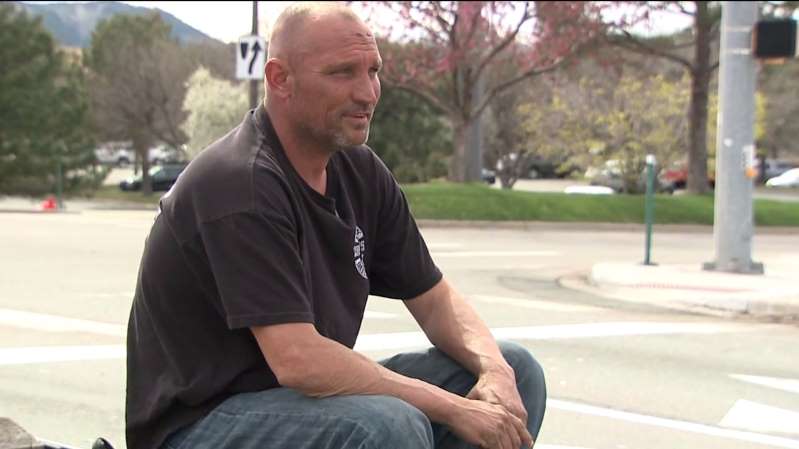 Just two short days ago a man named Darin Barton, who the people and news are calling the "Homeless Hero," saved multiple people from a fiery car crash on Colorado's Interstate 70.
Reports say the late April crash was caused by a truck driver that had lost control of his vehicle and collided with oncoming traffic. The same company has a bad history of problems with their vehicles. There are multiple reports letting trucks in need of repair on the road—including vehicles with break problems.
Luckily for the survivors of the crash, Darin Barton just happened to be passing by. Barton, a local homeless man, saw the crash happen and immediately sprang into action. He was able to pull several victims from the wreckage before emergency services arrived on the scene. The survivors of the crash are all lucky to have had the "Homeless Hero" passing by in their time of need.
Interestingly, this isn't the first time Barton has been a hero to the victims of a traffic accident. Two years ago, Barton saved a woman named Valerie Blease from a flaming car wreck. Blease describes how the collision left her confused and unable to escape her burning car when the "Homeless Hero" arrived and pulled her from the fire. She recalls that in the moment, she didn't know what was happening, only that someone was telling her there was a fire and she needed to get out.
Barton has become something of a local celebrity in Colorado despite his homelessness. He has appeared several times on the local news. Each of these appearances have been stories covering his heroics and even interviews with the "Homeless Hero" and the people he has saved. One of the victims of April's pileup said she "wasn't surprised" to learn that Barton had saved people from these kinds of wrecks before.
Not to leave this selfless hero unrewarded, the local community has banded together and raised thousands of dollars to help Barton in his time of need. Just like he has helped save people from car crashes on multiple occasions, the people of Colorado have come together to help Barton. Local news agencies have started a fundraising effort that has, so far, raised thousands of dollars to help cover Barton's costs as he finds work and a place to live. There have been some concerns that Barton may be the target of robbery given his insecure living situation and sudden rush to local fame, but a few local news agencies said they are working with local authorities to help ensure Barton's safety.
Darin Barton, the "Homeless Hero," is an inspiration reminder that even those of us with the least to give can still help people in the time of need. When interviewed, Barton said he was just helping people in need and hopes that others will be inspired to do the same.