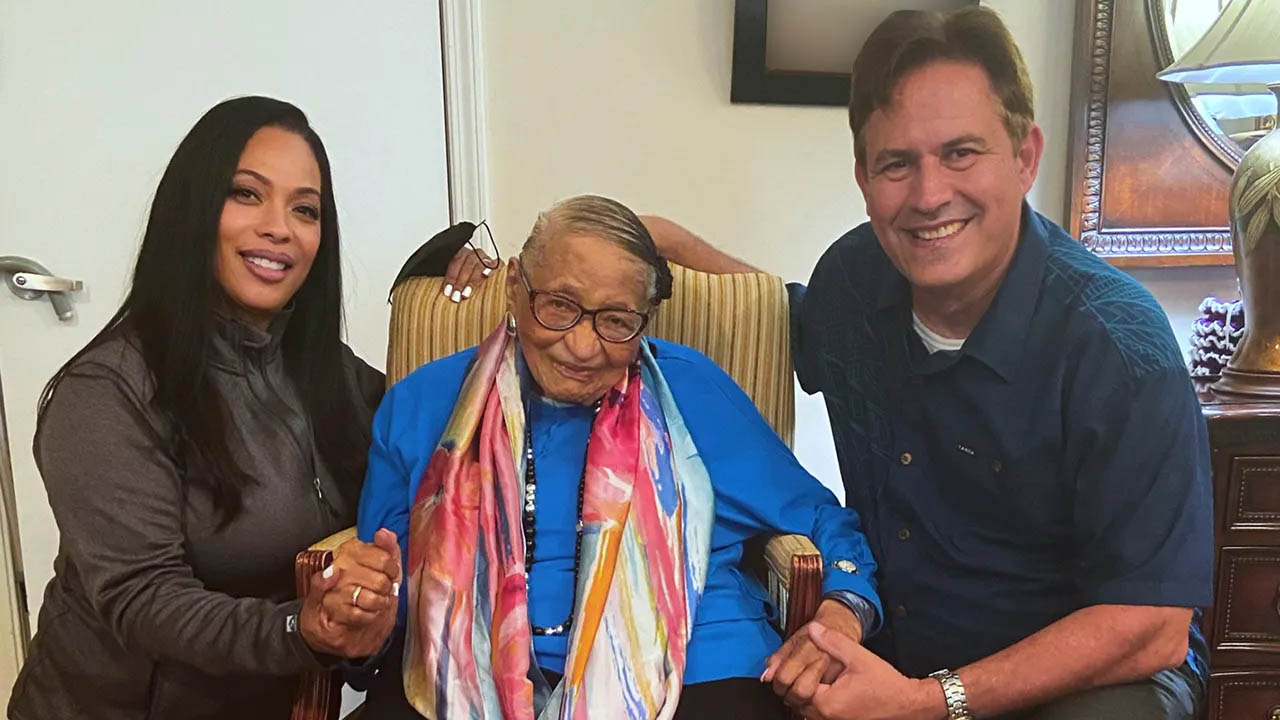 Flying at 100 Wasn't Enough, Let's Do It Again at 104
Southwest Airlines gets a lot of passengers. In fact, as a domestic airline for most of its business, the company sees a lot of frequent travelers and families on vacation. However, it's not that common for an airline to be host to a passenger flying over the age of 100. That was the case when Jane Smith decided to make a trip from San Francisco to the south of Nevada, Las Vegas, for her centennial birthday in 2018.
On that trip, Jane Smith became very social with the crew, and they even decided to make the day a bit special for her, singing with a chorus a Stevie Wonder song, "Isn't She Lovely," as Ms. Smith arrived at the gate and again when she arrived in Vegas. The trip gave Smith a chance to connect with some of the Southwest employees involved, who in turn stayed connected with her and Smith's family after the big trip. Then, for at least two years, Jane Smith couldn't travel. COVID had arrived, and given her age, Smith was isolated from any trips.
However, when 2022 arrived, it was time for Jane Smith to travel again, and that's exactly what she did. At the healthy, robust age of 104, Smith decided she was going to go to Vegas again, chalking up another birthday in the city in the desert, getting there on a Southwest flight all over again.
Knowing that Smith was going to make another trip out of San Francisco again, and this time at the age of 104, the Southwest team wanted to make it even more memorable than the 100 year trip. After all, realistically speaking, it becomes a bit harder to guarantee one will show up annually for the next one.
Unfortunately, Jane Smith became sick on March 24, 48 hours before she was going to fly to Vegas again. At her age, that could be a serious event, so it was pretty much cancelled. The Southwest folks, however, weren't going to let a cancelled trip stop them from celebrating Jane Smith's birthday. Instead, they brought the part to her front door. Southwest employees worked together to provide a cake, flowers and a big Southwest visit just for Jane Smith herself. They showed up at her San Francisco home to wish Smith well and welcome in her 104th year of living. A number of the staff were quite moved by the event, and it was a classic example of the Southwest Airlines family philosophy.
Dubbed "Mama Jane," Smith got to enjoy her special day, courtesy of Southwest, albeit just not in the air. And she has a lot to be proud of. Smith has seen her family grow to 14 grandchildren as well as 32 great-grandkids after that. She has even seen the birth of her first great-great-grandchild, something few can claim in their lifetime.
Smith has had a lucky life too. Her husband, Irving Russel Smith, was able to live with her until he reached age 96, passing away in 2013. They almost made it to 75 years of marriage. However, even with the loss of her loved partner, Smith has been surrounded by family in her later years and still is. And she definitely considers the Southwest team part of her extended circle as well.
400-Pound Black Bear Rescued From Waterway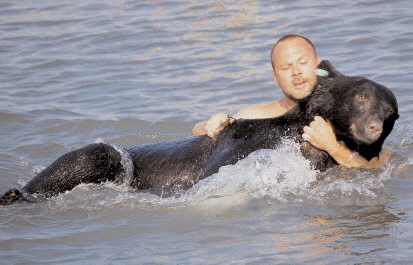 A Florida man recently became a hero after saving a 400lb black bear from drowning. Black bears are known to be excellent swimmers and are athletic animals, but the bear in question was not in its usual state when it jumped into the water. The bear had been tranquilized after walking into a residential neighborhood, and when the tranquilizer started to take effect, it ran towards the water and eventually began to sink.
Wildlife biologist Adam Warwick immediately sprang into action, jumping into the water to save the bear. Despite the bear's massive size, Adam was able to keep its head above water and pull it to safety. Although he suffered only a scratch in the process, Adam's bravery was a testament to the care and dedication of wildlife officials in protecting and preserving the natural world.
Black bears are found in various parts of North America, including Florida, and are excellent swimmers. They are known for their athletic ability and can easily swim across rivers and lakes in search of food and territory. However, when the bear in question was tranquilized, it was not in its natural state, and its swimming abilities were significantly compromised.
The incident highlights the importance of wildlife officials in preserving natural habitats and protecting animals from harm. Despite the risks involved, these officials put their lives on the line to ensure that animals receive the care and protection they need. The successful rescue of the black bear is a reminder of the importance of caring for the environment and all its inhabitants, no matter how large or small.