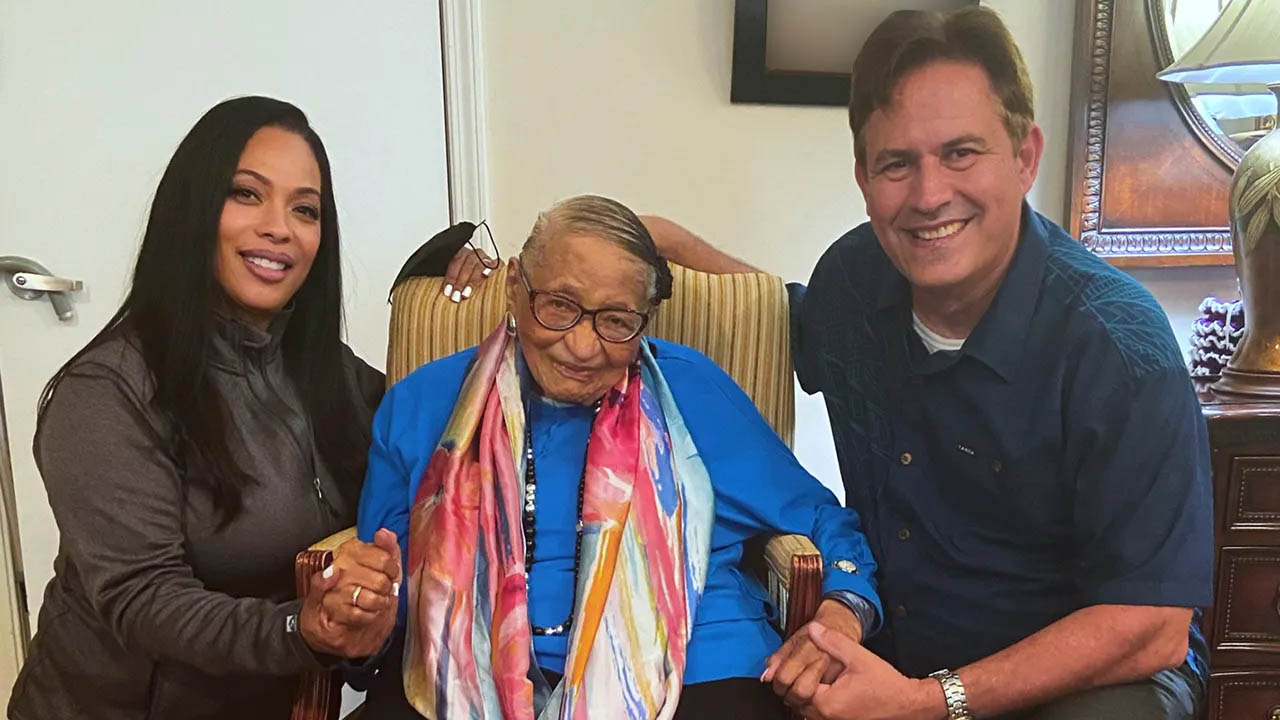 Flying at 100 Wasn't Enough, Let's Do It Again at 104
Southwest Airlines gets a lot of passengers. In fact, as a domestic airline for most of its business, the company sees a lot of frequent travelers and families on vacation. However, it's not that common for an airline to be host to a passenger flying over the age of 100. That was the case when Jane Smith decided to make a trip from San Francisco to the south of Nevada, Las Vegas, for her centennial birthday in 2018.
On that trip, Jane Smith became very social with the crew, and they even decided to make the day a bit special for her, singing with a chorus a Stevie Wonder song, "Isn't She Lovely," as Ms. Smith arrived at the gate and again when she arrived in Vegas. The trip gave Smith a chance to connect with some of the Southwest employees involved, who in turn stayed connected with her and Smith's family after the big trip. Then, for at least two years, Jane Smith couldn't travel. COVID had arrived, and given her age, Smith was isolated from any trips.
However, when 2022 arrived, it was time for Jane Smith to travel again, and that's exactly what she did. At the healthy, robust age of 104, Smith decided she was going to go to Vegas again, chalking up another birthday in the city in the desert, getting there on a Southwest flight all over again.
Knowing that Smith was going to make another trip out of San Francisco again, and this time at the age of 104, the Southwest team wanted to make it even more memorable than the 100 year trip. After all, realistically speaking, it becomes a bit harder to guarantee one will show up annually for the next one.
Unfortunately, Jane Smith became sick on March 24, 48 hours before she was going to fly to Vegas again. At her age, that could be a serious event, so it was pretty much cancelled. The Southwest folks, however, weren't going to let a cancelled trip stop them from celebrating Jane Smith's birthday. Instead, they brought the part to her front door. Southwest employees worked together to provide a cake, flowers and a big Southwest visit just for Jane Smith herself. They showed up at her San Francisco home to wish Smith well and welcome in her 104th year of living. A number of the staff were quite moved by the event, and it was a classic example of the Southwest Airlines family philosophy.
Dubbed "Mama Jane," Smith got to enjoy her special day, courtesy of Southwest, albeit just not in the air. And she has a lot to be proud of. Smith has seen her family grow to 14 grandchildren as well as 32 great-grandkids after that. She has even seen the birth of her first great-great-grandchild, something few can claim in their lifetime.
Smith has had a lucky life too. Her husband, Irving Russel Smith, was able to live with her until he reached age 96, passing away in 2013. They almost made it to 75 years of marriage. However, even with the loss of her loved partner, Smith has been surrounded by family in her later years and still is. And she definitely considers the Southwest team part of her extended circle as well.
A Boy Expected to Never Write Shows the World What 12 Fingers Can Do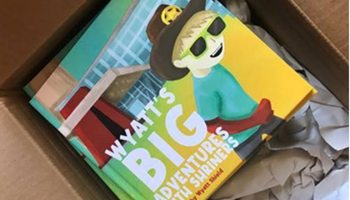 When Wyatt Shield was born, doctors immediately knew they had a developmental mutation case on their hands, no pun intended. The newborn boy was born with 12 fingers. Specifically, each hand came with an additional thumb. Technically known as thumb polydactyly, Wyatt was going to be able to live and function, but the use of hands for dexterity work like writing was going to be limited or none. Like many children with extra parts due to development mutations, Wyatt's extra thumbs were removed a year later thanks to the support and help of the Shriners Children's Hospital, located in St. Louis.
However, regardless of what the medical experts and doctors thought at the time, Wyatt wasn't keen on agreeing with their conclusion about his recovery. Instead, some five years later, Wyatt decided to become an author and write his first book. The story was about his experience at the Shriners' Hospital, from what he could remember, and what he was told about what occurred there to help him. Even more surprising, the book gained enough support to be published, and it's now in circulation.
The story of Wyatt's surgery trip covers all the different procedures he had to go through as well as his perspective of the doctors. It's a kid's view of the world clearly, and Wyatt wanted to show other kids not only could he prove medical experts wrong, but write a book doing so as well. His parents think Wyatt just rocks something huge. It's a classic outcome of what a child can pursue if he's not stopped first and prevented from achieving the "impossible."
The Shriner impact is a family thing for Wyatt and his parents as well. Wyatt's grandfather on his mother's side was a Shriner for a half century. Seeing the program give back personally to the family was a work effort coming full circle because of all the years of volunteering and support his grandfather provided Shriners before Wyatt was ever born. In the same vein, some of the profits from Wyatt's book sales will go right back to the Shriners, as Wyatt and his family wanted. It's a sense of paying forward for the next child that needs help like what Wyatt received for his hands.
And, as for Wyatt, he's off to his next adventure and challenge. His hands are doing just fine, and he's taking on new ideas for his next books as well.