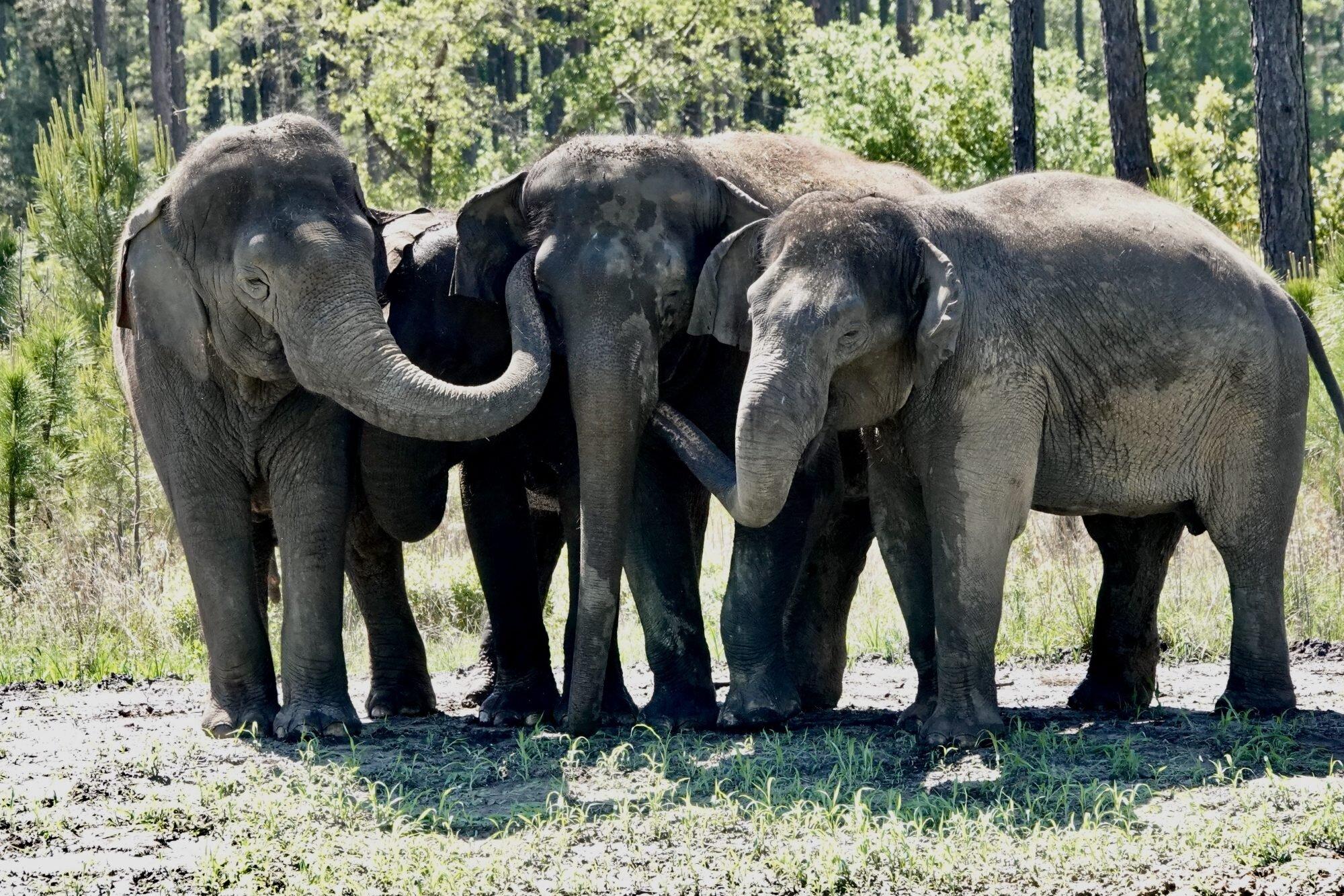 Florida Sanctuary Welcomes Former Circus Elephants, Promises New Life
There will never exist again a time quite like P.T. Barnum's. The growth of circuses in America and their role in culture is hard to quantify. Once a traveling show that brought entertainment from one city to the next, we now recognize the harm that circuses can cause animals of all types and sizes. For that reason, this story is particularly heartwarming and more than slightly bittersweet.
The White Oak Conservation Center would announce in 2021 that they were welcoming female Asian elephants at their Yulee refuge, seated just north of Jacksonville. The expectation is that an additional 20 elephants are poised to arrive at the 2,500-acre space.
Newcomers to the White Oak Conservation Center
The White Oak Conservation Center is considered a one-of-a-kind location. Nestled in the heart of northeastern Florida, White Oak encompasses more than 17,000 acres of land with dedicated spaces to endangered species including rhinos, elephants, zebras, condors, and more.
White Oak recently made headlines when it was announced that they were acquiring up to 20 elephants that had previously traveled with circus acts such as Ringling Bros and Barnum & Bailey Circus. The elephants were retired in 2016 and desperately in need of a home for care and attention.
Nick Newby is the team leader at the White Oak Conservation Center, and he took point on many of the questions surrounding the new additions. Newby said of the elephant's arrival, "Watching them go out into the habitat was an incredible moment." Newby would go on to describe how the elephants all gathered together to comfort and reassure one another before exploring the habitat as a unit.
There are nine fully interlinked areas throughout the White Oak Conservation Center that encompass wetlands, woods, meadows, and more. The Asian Elephants will eventually travel throughout all of these interlinking areas even while the center is continuing construction on future areas. While Oak hopes to have an additional 11 waterholes and a trio of barns installed before too long.
White Oak was established by Kimbra and Mark Walter, a pair of philanthropists with an animal-focused tilt. Already encompassing nearly 17,000 acres, White Oak seeks to become a home to endangered species far and wide.
Understanding the Asian Elephant
The Asian Elephant is sometimes referred to as the Asiatic Elephant. Traditionally found throughout Southeast Asia, the Asiatic Elephant is the largest living land animal on the continent. Endangered since 1986, the Asian Elephant has seen its population decline rather precipitously over the last three generations, entailing a total of 75 years.
Asian Elephants are primarily targeted by poachers, and they are impacted by habitat degradation, fragmentation, and habitat loss due to human encroachment. At the time of this writing, the wild population of Asian elephants sits around 48,000 on a global level.
Within the captive population, female elephants can live upwards of 60 years. Asian elephants don't always prosper in zoos at a young age, however, which makes fostering their population growth an even tougher challenge due to early deaths.
In the wild, Asian Elephants are classified under the mantle of megaherbivore, consuming more than 330 lbs of plant matter every single day. As grazers and browsers, these giant creatures like to roam for their nutrition, ensuring the consumption of more than 200 liters of water a day in addition to their food stores.
Intelligent and elegant animals, restoring the Asiatic Elephant population is a goal that all conservationists should align on. With the White Oak Conservation Center providing a home for retired female Asian elephants, we can hope that there is more progress in the future.

Missing Hiker Spotted By Train Passenger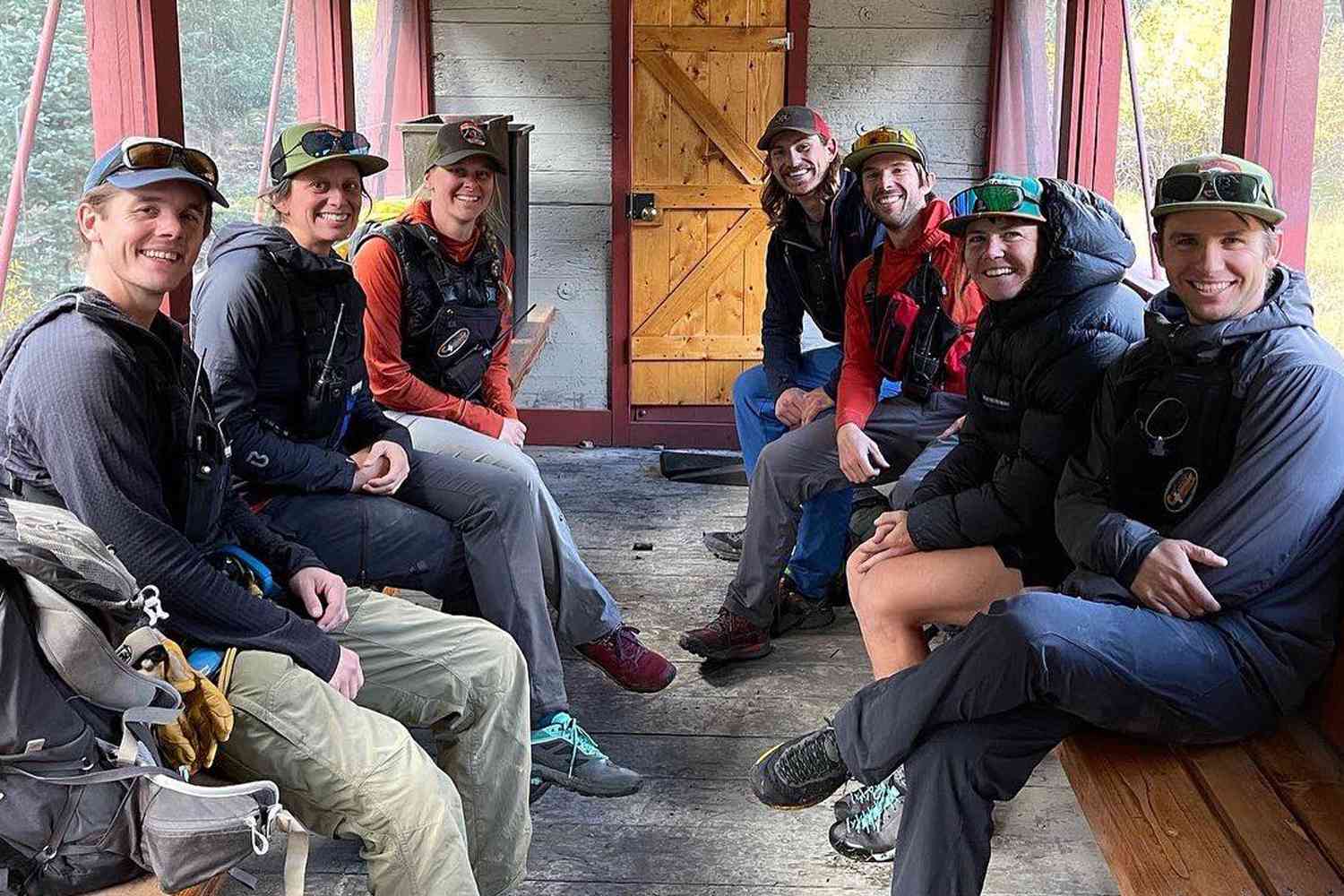 Day Trip Turns Into Two-Day Trip
A young woman hiking in Colorado found herself completely unprepared when she fell down a 90-foot cliff, becoming badly injured. A New Mexico native, the hiker left the trail in search of better photo opportunities. While trying to take pictures of the beautiful scenery, she lost her footing and could not prevent her accident. Her injuries included a broken leg and possible concussion, and she may have been unconscious for several hours. Because she only planned to be out during the day, the hiker only had enough supplies to last for a short time. Her clothes were suitable for a day trip, but not warm enough for nights in the area.
Injured Hiker Starts by Helping Herself
In her 20s, the hiker survived for two days with her injuries, but it is unknown how much longer she could have gone on without food, water, or medical aid. Because of her will to live, she managed to crawl to an area where she was more likely to be visible to passing travelers. The Animas River was cold and moving quickly, but the injured hiker managed to make it close to the riverbank. On the other side of the river, she could hear and see the train passing.
Train Passenger Becomes Unlikely Hero
Luckily for the injured hiker, at least one of the passing trains was a passenger train. One of the passengers was enjoying the view through the area and paying attention to the landscape, probably hoping for interesting sights and animal spotting. There is no doubt that she was surprised to see a human hand waving for help, but she did what all heroes do and acted immediately. The woman who spotted the injured hiker immediately notified the train officials so that they could notify the train company and find a train that could stop and see what was going on with the person waving.
Qualified Heroes
The engineer and fireman on the next train were a married couple who knew how to help injured people in emergencies. Nick and Kylah Breeden were on the next passing train, and they willingly stopped to help. Over 300 passengers waited while the couple checked out the situation, and Kylah stayed behind when it became clear that the hiker could not be transported across the river without extra help.
Kylah is a trained paramedic and she stayed with the hiker while waiting for help. The hiker needed to be transported across the river on a backboard because of her injuries. Then a gurney took her to a waiting helecopter.
Willing Heroes
If not for the actions of all those people, the hiker would doubtless have stayed alone without help. Many of the people who helped did so as part of their jobs, but they went above and beyond, such as when Kylah Breeden stayed overnight with the hiker while waiting for help. But none of it would have been possible if the train passenger simply wanting to enjoy the scenery didn't notice and immediately find help.