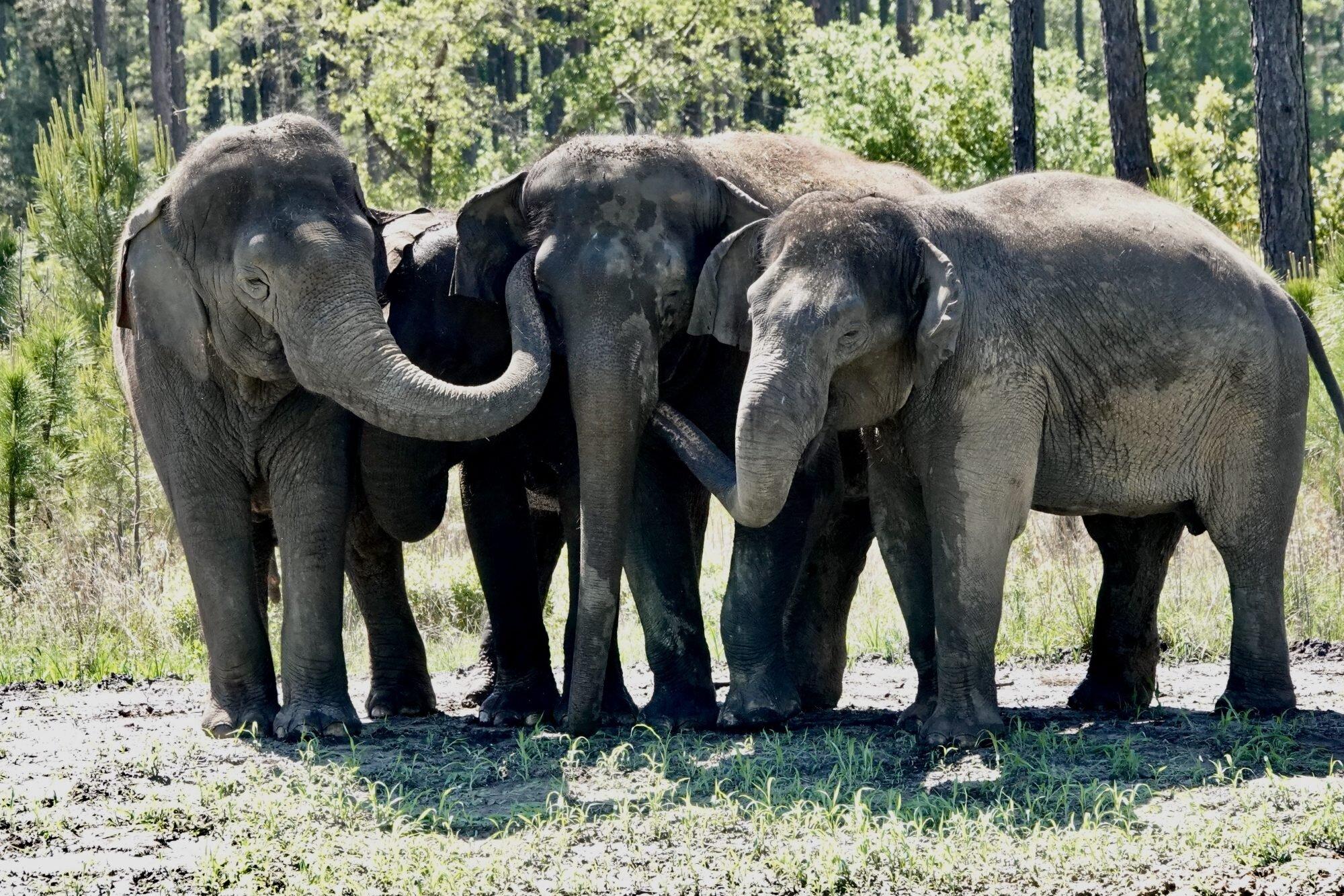 Florida Sanctuary Welcomes Former Circus Elephants, Promises New Life
There will never exist again a time quite like P.T. Barnum's. The growth of circuses in America and their role in culture is hard to quantify. Once a traveling show that brought entertainment from one city to the next, we now recognize the harm that circuses can cause animals of all types and sizes. For that reason, this story is particularly heartwarming and more than slightly bittersweet.
The White Oak Conservation Center would announce in 2021 that they were welcoming female Asian elephants at their Yulee refuge, seated just north of Jacksonville. The expectation is that an additional 20 elephants are poised to arrive at the 2,500-acre space.
Newcomers to the White Oak Conservation Center
The White Oak Conservation Center is considered a one-of-a-kind location. Nestled in the heart of northeastern Florida, White Oak encompasses more than 17,000 acres of land with dedicated spaces to endangered species including rhinos, elephants, zebras, condors, and more.
White Oak recently made headlines when it was announced that they were acquiring up to 20 elephants that had previously traveled with circus acts such as Ringling Bros and Barnum & Bailey Circus. The elephants were retired in 2016 and desperately in need of a home for care and attention.
Nick Newby is the team leader at the White Oak Conservation Center, and he took point on many of the questions surrounding the new additions. Newby said of the elephant's arrival, "Watching them go out into the habitat was an incredible moment." Newby would go on to describe how the elephants all gathered together to comfort and reassure one another before exploring the habitat as a unit.
There are nine fully interlinked areas throughout the White Oak Conservation Center that encompass wetlands, woods, meadows, and more. The Asian Elephants will eventually travel throughout all of these interlinking areas even while the center is continuing construction on future areas. While Oak hopes to have an additional 11 waterholes and a trio of barns installed before too long.
White Oak was established by Kimbra and Mark Walter, a pair of philanthropists with an animal-focused tilt. Already encompassing nearly 17,000 acres, White Oak seeks to become a home to endangered species far and wide.
Understanding the Asian Elephant
The Asian Elephant is sometimes referred to as the Asiatic Elephant. Traditionally found throughout Southeast Asia, the Asiatic Elephant is the largest living land animal on the continent. Endangered since 1986, the Asian Elephant has seen its population decline rather precipitously over the last three generations, entailing a total of 75 years.
Asian Elephants are primarily targeted by poachers, and they are impacted by habitat degradation, fragmentation, and habitat loss due to human encroachment. At the time of this writing, the wild population of Asian elephants sits around 48,000 on a global level.
Within the captive population, female elephants can live upwards of 60 years. Asian elephants don't always prosper in zoos at a young age, however, which makes fostering their population growth an even tougher challenge due to early deaths.
In the wild, Asian Elephants are classified under the mantle of megaherbivore, consuming more than 330 lbs of plant matter every single day. As grazers and browsers, these giant creatures like to roam for their nutrition, ensuring the consumption of more than 200 liters of water a day in addition to their food stores.
Intelligent and elegant animals, restoring the Asiatic Elephant population is a goal that all conservationists should align on. With the White Oak Conservation Center providing a home for retired female Asian elephants, we can hope that there is more progress in the future.

Indiana Man Saves Children During House Fire, Footage Caught on Police Body Camera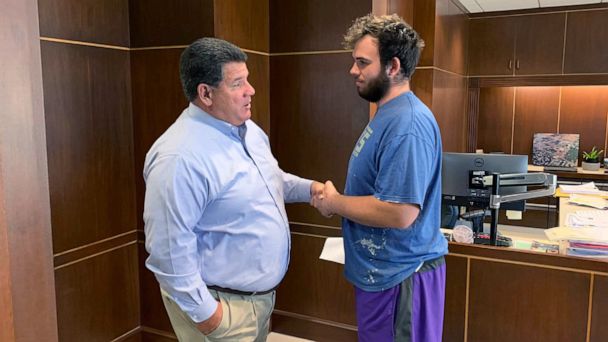 There are moments in life when we can decide to become a hero or to fade into the background. For Nicholas Bostic, a young man from Indiana, the choice was thrust upon his shoulders without much time to think. Bostic had been driving home around 12:30 in the morning when he noticed a fire billowing from the balcony of a home. A moment later, the driver was slamming on his brakes, running up a hill, and vanishing into a house engulfed in flame. Moments later, Bostic would re-appear with four saved lives.
However, there was someone still missing.
Tragedy Averted, Stunning Moments Caught on Camera
When police officers and fire response teams arrived at the Indiana home that was ablaze, they didn't know what they were walking into. However, moments after officers arrived on the scene, video footage from police body-worn cameras would reveal a stunning image of Bostic emerging from the flames with a young girl in his arms. Moments later, the two would collapse onto the sidewalk, wheezing and injured, asking for oxygen.
After initially beating law enforcement to the scene, Bostic would run into the home where he would find four young children as well as their oldest sister. After getting the small group out of the home, they would reveal that another child was still stuck inside.
Bostic didn't hesitate. In an interview with Fox 59, Bostic revealed his return to the home, "The smoke just came out of nowhere. It was pitch black, pitch black. The heat was excruciating."
Despite the billowing smoke, excruciating heat, and blinding particulates, Bostic was able to find the young child trapped in the home. Listening to her faint cries, Bostic was able to find the child on the second story of the building. The duo would jump out of the window only to appear dramatically before the waiting law enforcement officials.
Bostic and the child would both survive the incident, though Bostic would suffer from blisters, burns, and other abrasions. The entire family was uninjured.
When asked about his experience, Bostic replied, "I'd be hoping that the guy driving would consider doing the same if they were able to."
Honoring a Local Hero: Thanks From a City
According to a report by fire department officials, the fire began on the front porch and had been caused by ashes that had not been extinguished before they were emptied. Bostic's minor injuries would be treated at Eskenazi Hospital in nearby Indianapolis.
Lt. Randy Sherer of the local Lafayette Police Department cited Bostic's actions as being brave, selfless, and heroic. Lt. Sherer stated, "He has impressed many with his courage, tenacity, and steadfast calmness in the face of such perilous danger."
Local police officers stated that Bostic would be honored by the community during a local baseball game for the Aviators in August. Lafayette Mayor Tony Roswarski was also quick to thank Bostic for his actions. All proceeds earned from tickets at the local baseball game will be given to a fundraising campaign on the internet for Bostic.
As far as Bostic is concerned, his actions were just an extension of his personal faith. Bostic told the local station News 18, "I have something to remind me of why I'm here, still alive. Why God keeps me here. He used me like his instrument that night."