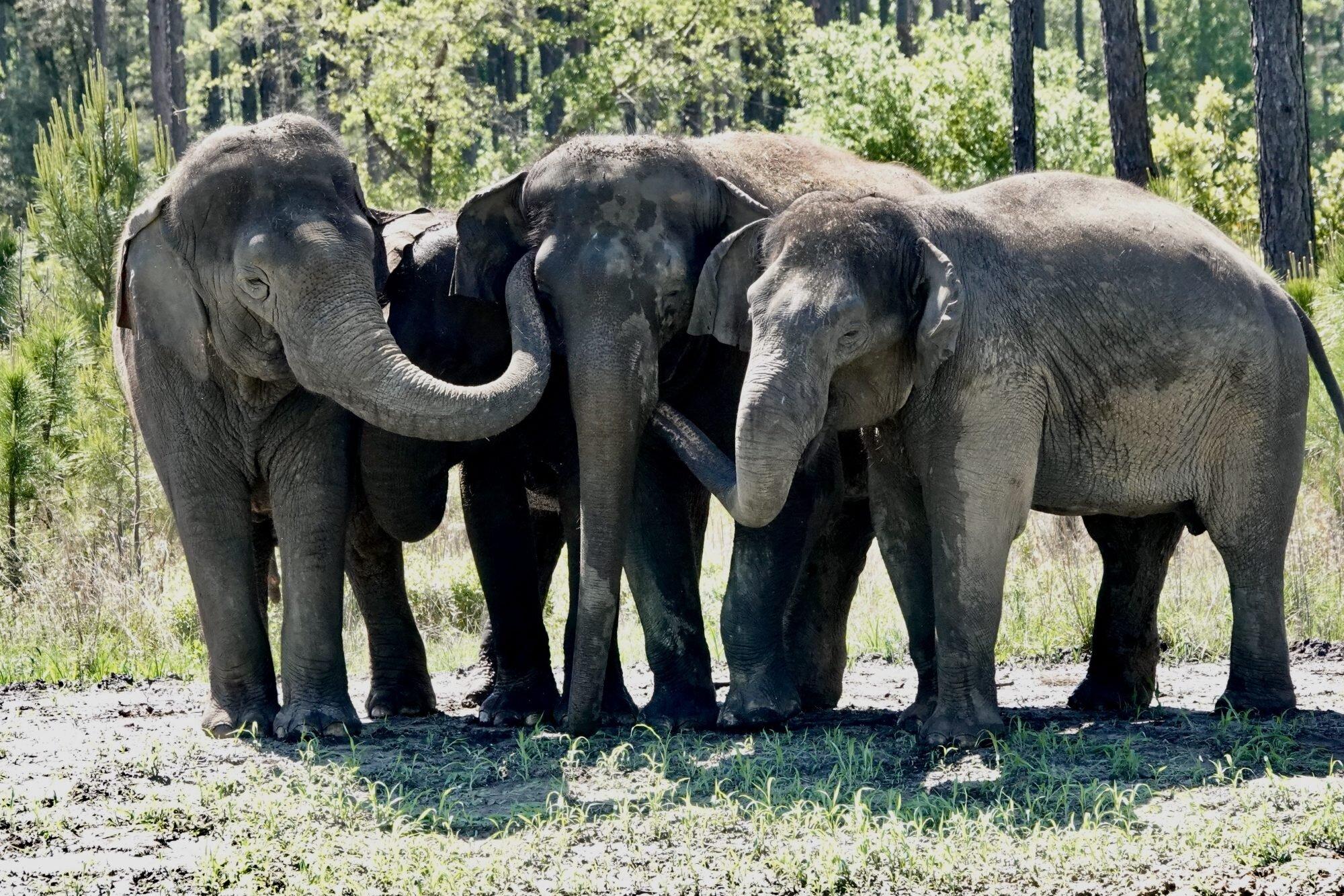 Florida Sanctuary Welcomes Former Circus Elephants, Promises New Life
There will never exist again a time quite like P.T. Barnum's. The growth of circuses in America and their role in culture is hard to quantify. Once a traveling show that brought entertainment from one city to the next, we now recognize the harm that circuses can cause animals of all types and sizes. For that reason, this story is particularly heartwarming and more than slightly bittersweet.
The White Oak Conservation Center would announce in 2021 that they were welcoming female Asian elephants at their Yulee refuge, seated just north of Jacksonville. The expectation is that an additional 20 elephants are poised to arrive at the 2,500-acre space.
Newcomers to the White Oak Conservation Center
The White Oak Conservation Center is considered a one-of-a-kind location. Nestled in the heart of northeastern Florida, White Oak encompasses more than 17,000 acres of land with dedicated spaces to endangered species including rhinos, elephants, zebras, condors, and more.
White Oak recently made headlines when it was announced that they were acquiring up to 20 elephants that had previously traveled with circus acts such as Ringling Bros and Barnum & Bailey Circus. The elephants were retired in 2016 and desperately in need of a home for care and attention.
Nick Newby is the team leader at the White Oak Conservation Center, and he took point on many of the questions surrounding the new additions. Newby said of the elephant's arrival, "Watching them go out into the habitat was an incredible moment." Newby would go on to describe how the elephants all gathered together to comfort and reassure one another before exploring the habitat as a unit.
There are nine fully interlinked areas throughout the White Oak Conservation Center that encompass wetlands, woods, meadows, and more. The Asian Elephants will eventually travel throughout all of these interlinking areas even while the center is continuing construction on future areas. While Oak hopes to have an additional 11 waterholes and a trio of barns installed before too long.
White Oak was established by Kimbra and Mark Walter, a pair of philanthropists with an animal-focused tilt. Already encompassing nearly 17,000 acres, White Oak seeks to become a home to endangered species far and wide.
Understanding the Asian Elephant
The Asian Elephant is sometimes referred to as the Asiatic Elephant. Traditionally found throughout Southeast Asia, the Asiatic Elephant is the largest living land animal on the continent. Endangered since 1986, the Asian Elephant has seen its population decline rather precipitously over the last three generations, entailing a total of 75 years.
Asian Elephants are primarily targeted by poachers, and they are impacted by habitat degradation, fragmentation, and habitat loss due to human encroachment. At the time of this writing, the wild population of Asian elephants sits around 48,000 on a global level.
Within the captive population, female elephants can live upwards of 60 years. Asian elephants don't always prosper in zoos at a young age, however, which makes fostering their population growth an even tougher challenge due to early deaths.
In the wild, Asian Elephants are classified under the mantle of megaherbivore, consuming more than 330 lbs of plant matter every single day. As grazers and browsers, these giant creatures like to roam for their nutrition, ensuring the consumption of more than 200 liters of water a day in addition to their food stores.
Intelligent and elegant animals, restoring the Asiatic Elephant population is a goal that all conservationists should align on. With the White Oak Conservation Center providing a home for retired female Asian elephants, we can hope that there is more progress in the future.

Red Wolves See Population Boost as 8 Animals Are Released Into the Wild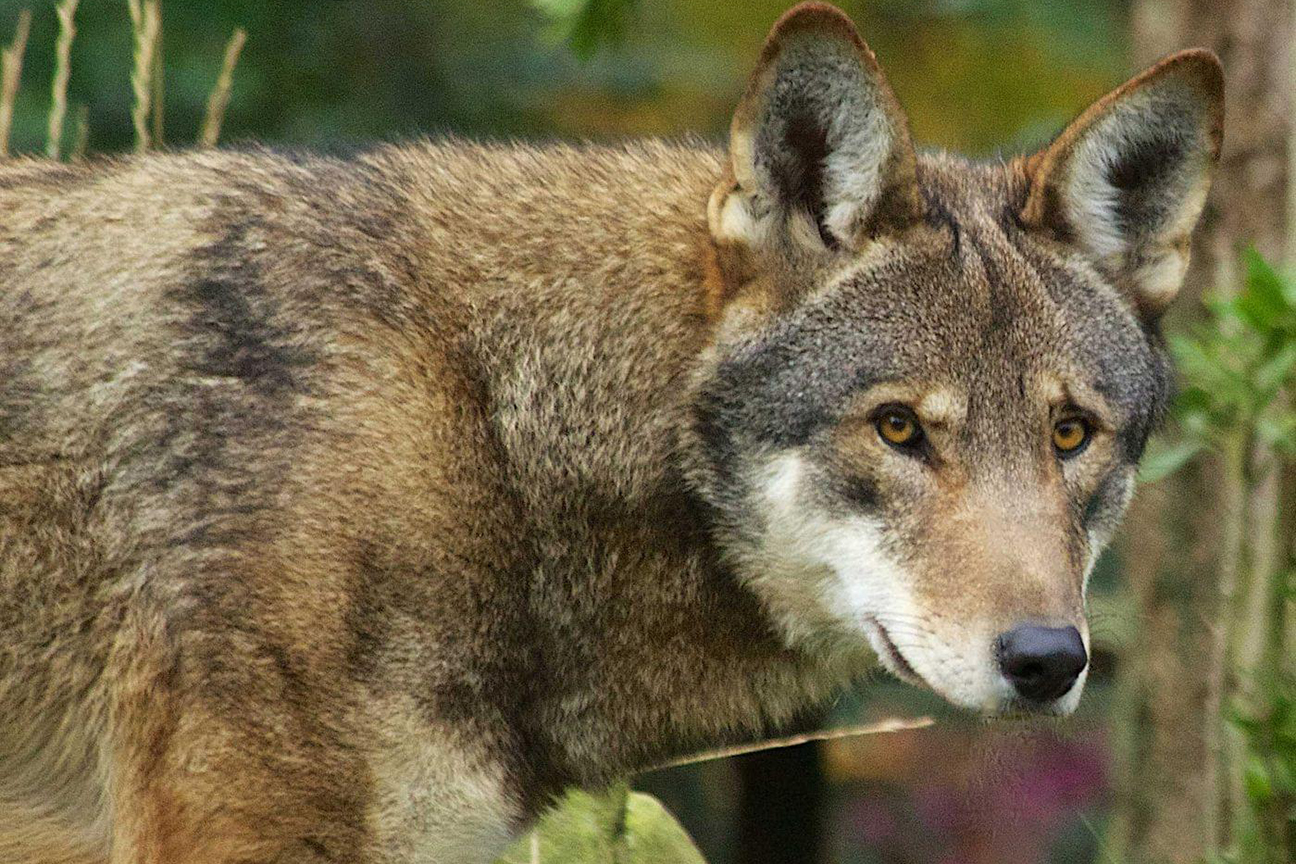 The red wolf is a striking canine endemic to the southeastern edge of the United States. As an intermediary between the common coyote and the gray wolf, the red wolf is known for its distinct size and color patterns. A contentious member of the canine debate, the red wolf is considered critically endangered as recognized by the Endangered Species Act of 1973.
While population numbers have been dwindling since the act was proclaimed, there has been some positivity to embrace in recent years. A recent court order mandated the release of eight red wolves into nature, a decision put in place by the Southern Environmental Law Center as it worked with conservation groups throughout the nation.
Urging Positive Momentum in Conservation Circles
Critically endangered since 1973, the red wolf, unfortunately, falls to the back of the pack when it comes time to have a national conversation about conservation. According to Ron Sutherland, a member of the Wildlands Network environmental group, this recent proclamation by the court to release the eight wolves was a massive step in the right direction. Sutherland said that he hopes for the Fish and Wildlife Service to start working again with the people of North Carolina to resuscitate the red wolf population.
John Tirpak is a mother prominent voice in the conservation movement geared toward supporting the red wolf population. Tirpak works as the Associate Regional Director of Ecological Services at the Fish and Wildlife Service. Through his efforts, Tirpak hopes to help craft an 'implementation plan' based upon established recovery goals to help bring the red wolf back from the brink.
Releasing Red Wolves to Nature
Our latest story of conservation in North Carolina is centered on four red wolf pups that were born at the Akron Zoo. These wolves were then placed within a den at the Pocosin Lakes Wildlife Refuge on the eastern edge of North Carolina. This was done as a proponent of pup fostering, a successful method that helps to prime young pups for re-integration in nature. With a success rate hovering near 100%, pup fostering is one of the primary conservation measures put in place to help bring red wolves back.
Unfortunately, pup fostering can be difficult work. The puppies have to be relocated before they reach two weeks old because their eyes are still closed. With closed eyes, a quick move allows wolves to acclimate with their new litter-mates as they resemble the smell at that age. To properly tackle this process, zookeepers, biologists, and volunteers must work as one across the nation.
Joe Madison serves as the Director at the Red Wolf Program in North Carolina. As the leader of the project, Madison got to watch as the wolf mother moved its foster pups to a new location with the rest of its litter. From then on, scientists have been tracking and monitoring all of their movements near the den.
Tragically, red wolves would be labeled as officially extinct in the 80s. From that point forward, people like Madison and Tirpak were vital in bringing breeding pairs back to the country. In 1987, four breeding pairs were bred from the original 14 animals held at the Alligator River Wildlife Refuge. This would lead to the 'rewilding' efforts that we see today.
Right now, Joe Madison is focused on his Prey for the Pack initiative to support landowners in improving their property. In exchange, these same landowners will allow red wolves onto their land to live in peace and quiet while the fostering and rehabilitation process continues unhindered.