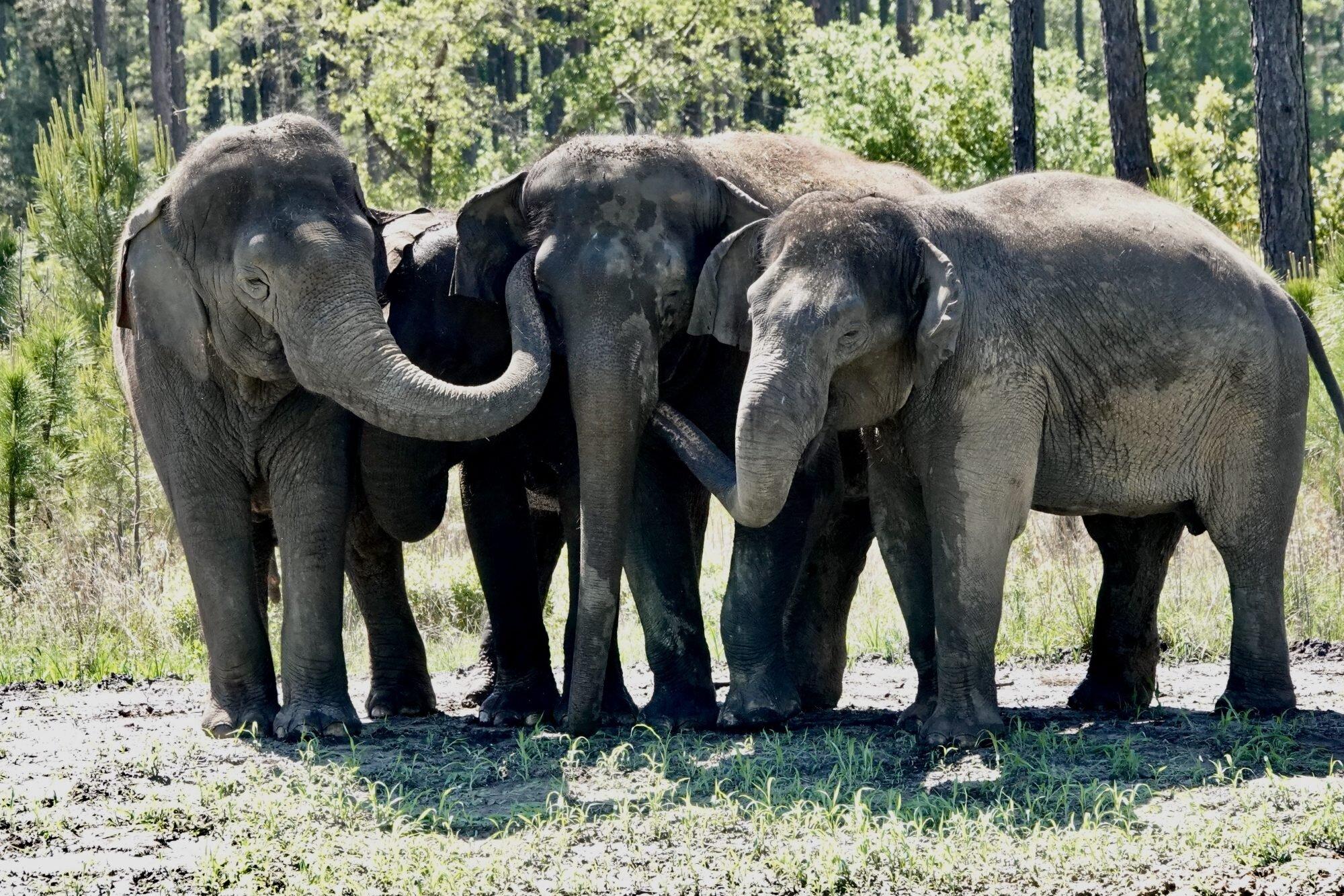 Florida Sanctuary Welcomes Former Circus Elephants, Promises New Life
There will never exist again a time quite like P.T. Barnum's. The growth of circuses in America and their role in culture is hard to quantify. Once a traveling show that brought entertainment from one city to the next, we now recognize the harm that circuses can cause animals of all types and sizes. For that reason, this story is particularly heartwarming and more than slightly bittersweet.
The White Oak Conservation Center would announce in 2021 that they were welcoming female Asian elephants at their Yulee refuge, seated just north of Jacksonville. The expectation is that an additional 20 elephants are poised to arrive at the 2,500-acre space.
Newcomers to the White Oak Conservation Center
The White Oak Conservation Center is considered a one-of-a-kind location. Nestled in the heart of northeastern Florida, White Oak encompasses more than 17,000 acres of land with dedicated spaces to endangered species including rhinos, elephants, zebras, condors, and more.
White Oak recently made headlines when it was announced that they were acquiring up to 20 elephants that had previously traveled with circus acts such as Ringling Bros and Barnum & Bailey Circus. The elephants were retired in 2016 and desperately in need of a home for care and attention.
Nick Newby is the team leader at the White Oak Conservation Center, and he took point on many of the questions surrounding the new additions. Newby said of the elephant's arrival, "Watching them go out into the habitat was an incredible moment." Newby would go on to describe how the elephants all gathered together to comfort and reassure one another before exploring the habitat as a unit.
There are nine fully interlinked areas throughout the White Oak Conservation Center that encompass wetlands, woods, meadows, and more. The Asian Elephants will eventually travel throughout all of these interlinking areas even while the center is continuing construction on future areas. While Oak hopes to have an additional 11 waterholes and a trio of barns installed before too long.
White Oak was established by Kimbra and Mark Walter, a pair of philanthropists with an animal-focused tilt. Already encompassing nearly 17,000 acres, White Oak seeks to become a home to endangered species far and wide.
Understanding the Asian Elephant
The Asian Elephant is sometimes referred to as the Asiatic Elephant. Traditionally found throughout Southeast Asia, the Asiatic Elephant is the largest living land animal on the continent. Endangered since 1986, the Asian Elephant has seen its population decline rather precipitously over the last three generations, entailing a total of 75 years.
Asian Elephants are primarily targeted by poachers, and they are impacted by habitat degradation, fragmentation, and habitat loss due to human encroachment. At the time of this writing, the wild population of Asian elephants sits around 48,000 on a global level.
Within the captive population, female elephants can live upwards of 60 years. Asian elephants don't always prosper in zoos at a young age, however, which makes fostering their population growth an even tougher challenge due to early deaths.
In the wild, Asian Elephants are classified under the mantle of megaherbivore, consuming more than 330 lbs of plant matter every single day. As grazers and browsers, these giant creatures like to roam for their nutrition, ensuring the consumption of more than 200 liters of water a day in addition to their food stores.
Intelligent and elegant animals, restoring the Asiatic Elephant population is a goal that all conservationists should align on. With the White Oak Conservation Center providing a home for retired female Asian elephants, we can hope that there is more progress in the future.

Re-purposing Old Wind Turbine Blades With Smart Ideas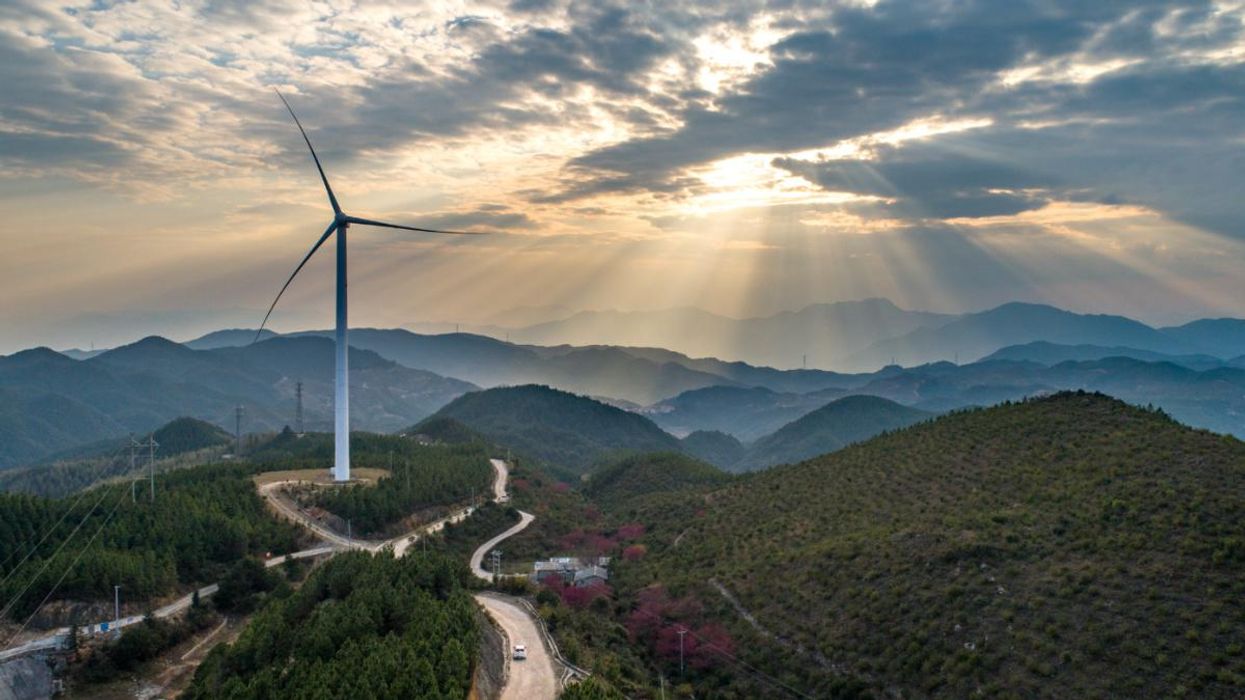 People have probably seen them in the distance next to highways or out in the country, wind farms generating energy for local and regional communities with a free resource in the local wind patterns shaped by geological forms in the area.
However, like anything mechanical, eventually even giant wind turbines start to breakdown and need replacement. And that creates a new issue about what to do with old turbine blades. Interestingly, there is no shortage of solutions for this challenge.
Industrial rafters in Ireland have found the old turbine blades ideal for being repurposed into recycled base material. The output has been turned into reinforcement for bridges, concrete forms, wake walls along the coastlines and noise barriers. Not only are the turbine blades large in size, producing a great amount of workable material for crafters, they are made of fiberglass, which is an extremely flexible and strong material. Traditionally, fiberglass is not recyclable. However, that fiberglass can become raw material for repurposed fiberglass in other structures. It finds a use for what otherwise would end up in the landfill and the same channel helps reduce the need to create more fiberglass as well.
Given the first generation of blades had some challenges with being reused until folks got creative with the fiberglass source, the subsequent generations of turbine blades are now being made from carbon fiber instead. Carbon fiber has a very high re-use factor, and that's a good thing for Ireland, which is already dealing with what do about 11,000 tons of old blades coming into waste management within the next four or five years.
A typical junked blade runs a length of 14 meters, more than long enough for small bridges that may only be 5 to 10 meters long. The blade becomes the core for a new bridge, and the outer material is wrapped around it for both protection and aesthetics. The result is a walking bridge that has an ideal gentle curve for walking and an integrity that can easily handle pathway weight on it without problems.
On the coast, wake barriers provide a needed protection to help stop erosion and keep soil on land versus being washed into the ocean. The old blades provide a durable and element-resistant material that can last for years as a barrier, stopping erosion and re-using material otherwise destined for landfill space. Alternatively, other jurisdictions are thinking about using the blades for transmission towers and electrical elevated junction points for power grids.
The creativity that is being shown with how to re-use old turbine blades has been an amazing development, and it's a good sign that the first generation of blades is not going to be yet another mistake created by good intentions but ending up polluting the environment in a different way. Not to mention, the re-utilization of the blade material has produced various other building material savings as well, producing downstream positive effects and less consumption overall as a result.