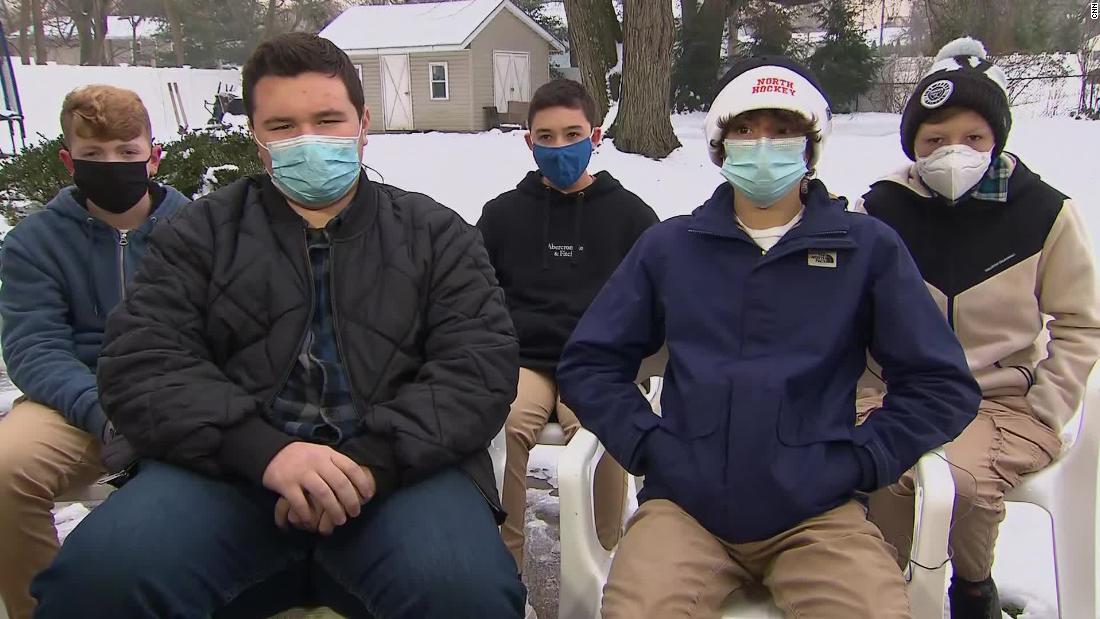 Five Heroic High School Freshman Heed Call to Action, Save Children From Icy Pond!
When the worst happens in front of our eyes, we all hope that we will have the fortitude to act. For five teenagers from New Jersey, a call to action manifested before themselves while heading home from an evening at Beacon Hill Country Club. The five kids were all from a local high school and they had been sledding at the local country club in Middletown when they heard a commotion coming from a pond near the bottom of the hill. As it turned out, two children on a sled had been rocketing straight toward the ice-covered surface. What happened next could have ended in tragedy if not for a group of brave kids.
Tyler Armagan, Ryan Day, Kieran Foley, Drew Scalice, and Joseph Dietrich had been hanging out at their favorite sledding spot in town when their lives changed forever. Kieran, a 14-year-old from New Jersey, said that he saw the two children careening down the hill and toward the ice-covered pond. Kieran stated, "They just went so fast right down the hill."
According to Kieran, the father of the children had been yelling for his kids to jump out of the sled. The problem was that 8-year-old Olivia and 4-year-old R.J. were not in control. In the Olympics, sleds can reach speeds of up to 70mph. While little Olivia and R.J. weren't going that fast, they were certainly not in control. True tragedy was hovering over the entire moment but the boys leaped into action.
As it turns out, Kieran and his friends were all from the same Boy Scout troop. The kids kept their cool and jumped into action immediately. Kieran and his friends formed a human chain down to the pond where the two children had fallen into the icy water. Knowing that time was of the essence, Kieran waded into the water. Kieran stated, "I knew it wasn't that deep, the water, so I just picked them up.."
Drew was also shocked by what happened though he was quick to act. Drew told reporters, "All I can remember is seeing the kids come down (the hill)." Drew would go on to describe how Ryan helped calm the kids down after pulling them from the water, asking them questions about Christmas and what presents that they would want. As it turns out, this was a wonderful way to calm the kids down as their parents arrived.
After pulling the children from the freezing water, Kieran and his buddies consoled them as they tried to keep them warm. Soon Richard Heid and Stephanie Irlbeck appeared, the parents quick to thank the heroic children that had stepped up to the plate to save their child. As frostbite can occur within ten minutes in the right frigid temperatures, it isn't dramatic to say that Kieran and his friends potentially saved two lives.
While 2020 was a constant lesson in how dark and hard the world can be, there are always silver linings to turn to for hope and inspiration. While much of the world was engulfed in chaos relating to politics or COVID, good folks like Kieran and his friends continue to do great things for the people around them. Perhaps we could all learn a little bit more from these heroic kids!
The Returned Wallet from Antarctica – Half A Decade Later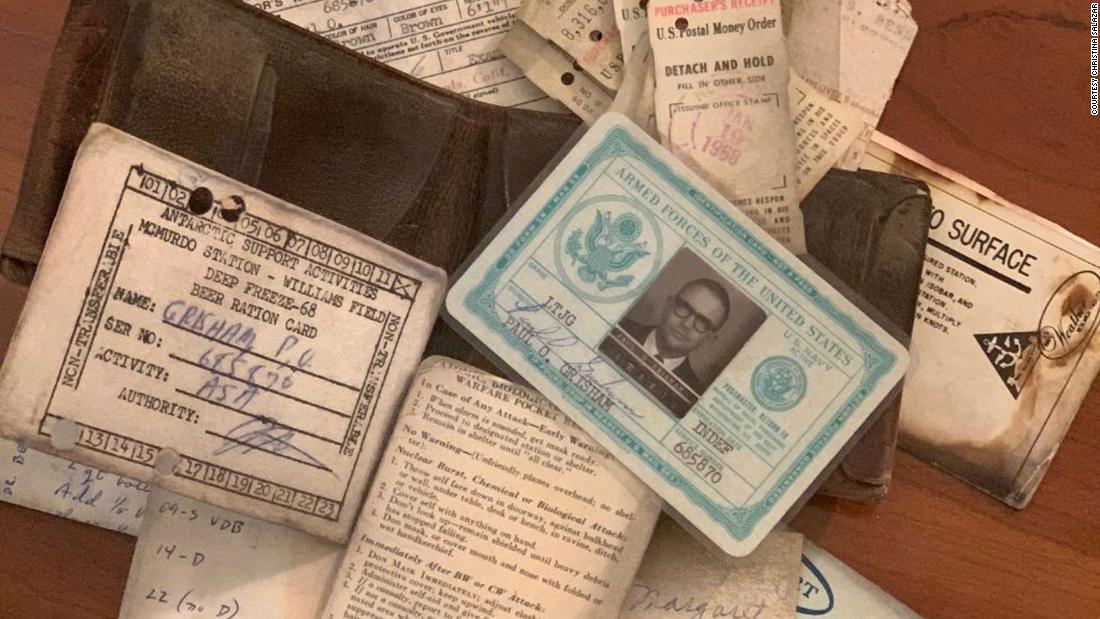 In 1968 a meteorologist was stationed in Antarctica among a number of military personnel. Their role was research as well as, and Paul Grisham's job was to track the weather in the southern pole region. Unfortunately, as crazy as it seems, Grisham managed to lose his wallet while working in the remote location and never did find it before leaving. That wallet sat in Antarctica at the station for another 53 years until it was rediscovered.
When the wallet was returned to Grisham, he felt like he was going back in a mental time machine. The wallet was in exceptionally good condition as well as the cards and materials that were kept in it. At 91 Grisham remarked first about how young he looked in the card photos as well as how far back that part of his life was.
The location, McMurdo Station, was being redesigned along with the demolishing and removal of older buildings. During the work, one of the construction crew found the wallet which had stayed in its place since Grisham had been stationed. Looking back on the cards now, Grisham continues to repeatedly trigger memories when he looks at his own Navy ID card. Last carried in 1968, the card was preserved and never deteriorated except for the edges of the leather. Included in the contents was a beer ration card, a guide card on how to deal with attacks ranging from nuclear to biological. And Grisham even included a recipe folded up in the cards for a liqueur.
The weather monitoring was a big issue at the time. Unlike today with tons of satellites spinning around the planet for watching everything from a farmer in the western side of China eat a sandwich to the weather's minute moves, back then the weather had to be observed in person. Grisham's job was to track the regional patterns so that planes and ships moving through the edge of the southern hemisphere to the station could do so safely and avoid storms. The work shifts were hard; Grisham remembered working a half day on, literally, and the half day off to rest and went straight for five long months.
Things weren't all about work. Grisham remembers they had pretty useful mini bowling alley which never got boring. And an inside gym was handy since jogging outside was off the list everyday of the year. Location-wise, the station was in one of the best locations in Antarctica as well; it would usually get to a balmy 25 degrees Fahrenheit. That was considerably better than other locations a bit further in easily only getting to a tepid minus 65 degrees.
When Grisham left the southern continent, he did so with a promotion, but he never did find his wallet before taking off. He doesn't have any fond wishes to return, still remembering a soda would explode from the cold in under 15 minutes if left outside. However, one thing he did miss was all the IOUs Grisham kept in his wallet from winning an inordinate number of poker games while on duty at McMurdo. It does make one wonder if he can still collect on this plus interest.
Grisham continues to be a name in history, but the rediscovered wallet was not his first entry. Grisham spent two hours talking with Sir Edmund Hillary about weather when Hillary arrived, and Grisham himself also got to reach the South Pole as well, some 850 miles inland. Sitting now at home, he enjoys the San Diego weather a lot more, but the wallet recovery was definitely a nice touch to Memoryville.