Five Cyclists Rescue A Deer As He Struggles To Free Himself From Dangerous Floodwaters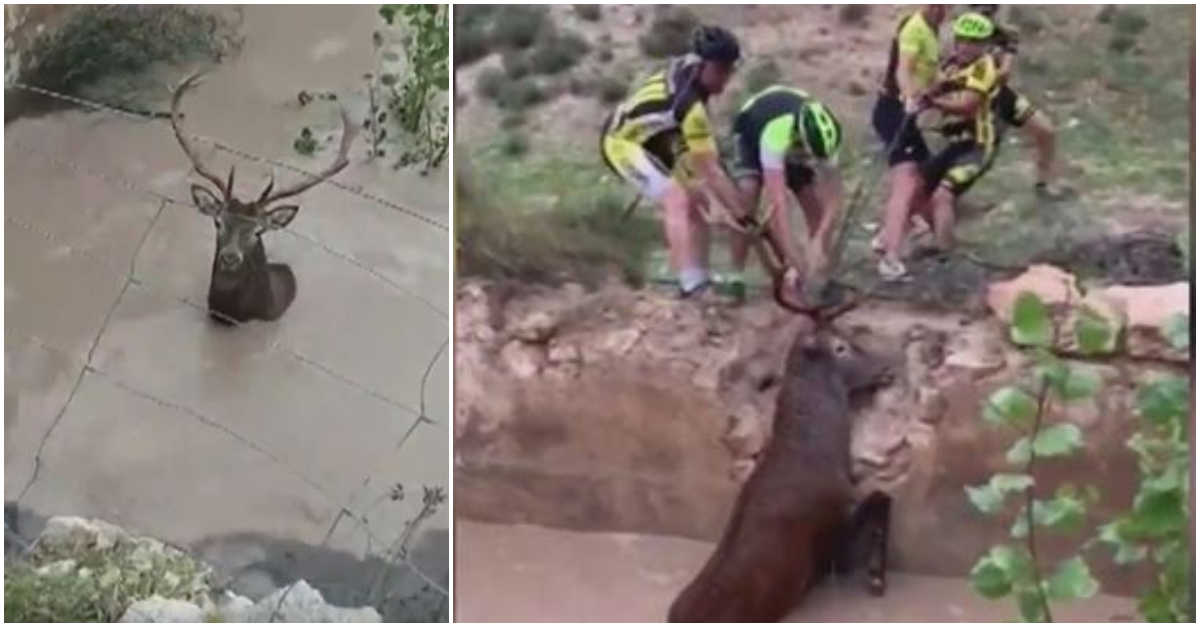 This bike ride was supposed to offer a chance to take a closer look at the scenery. Instead, these riders received the scare of a lifetime. These cyclists saw a deer that was in distress and they did not hesitate to help out. The animal was trapped inside a body of water. Unfortunately, the deer did not have the ability to free themselves from this difficult situation.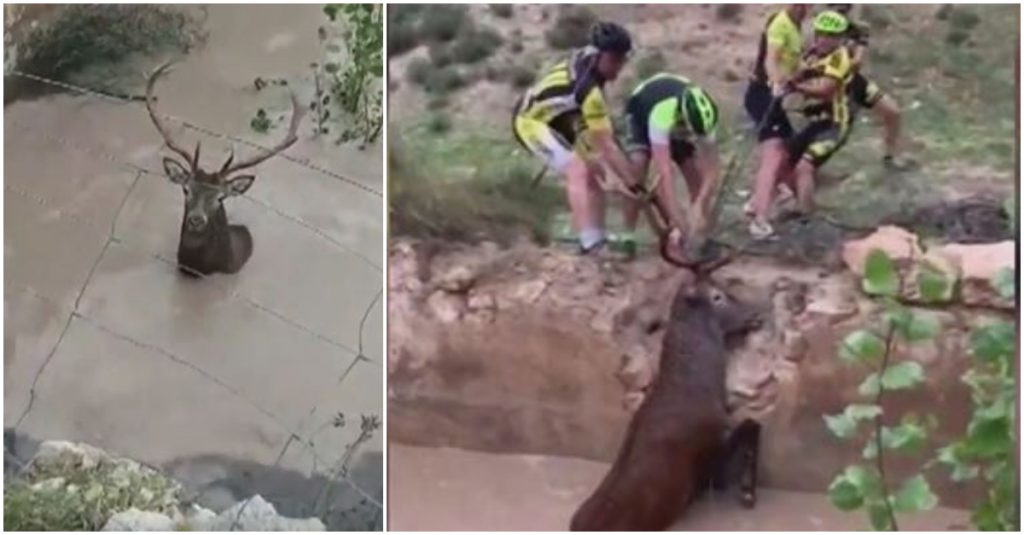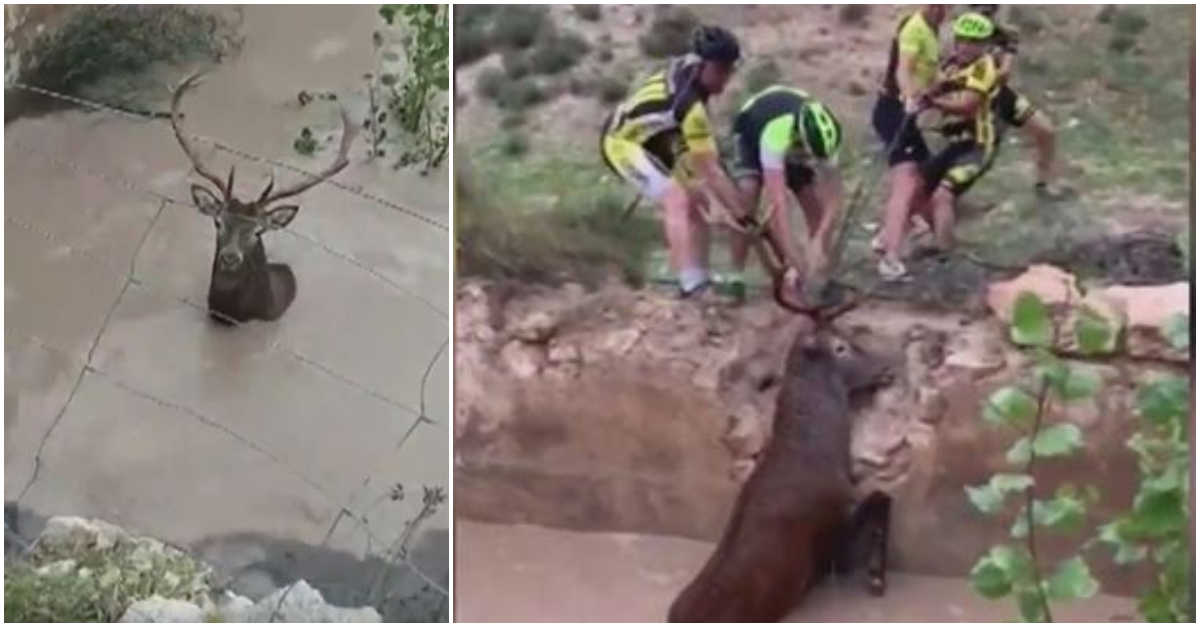 At the time, Spain was experiencing a sizable amount of heavy rainfall. This caused flooding to take place and left the deer in this story in dire straits. The floodwaters had risen to the point where the deer was unable to extricate themselves. If not for these helpful rescuers, we shudder to think of what might have happened next.
The kind and gentle souls who stop to help animals deserve all of our love and consideration. The cyclists were passing through Huéscar and this rural area had been hit particularly hard by the floodwaters. The deer was trying their very best to escape. The waters had caused the ledge to become slick. The deer was unable to successfully grip the rocks and pull themselves out of the waters.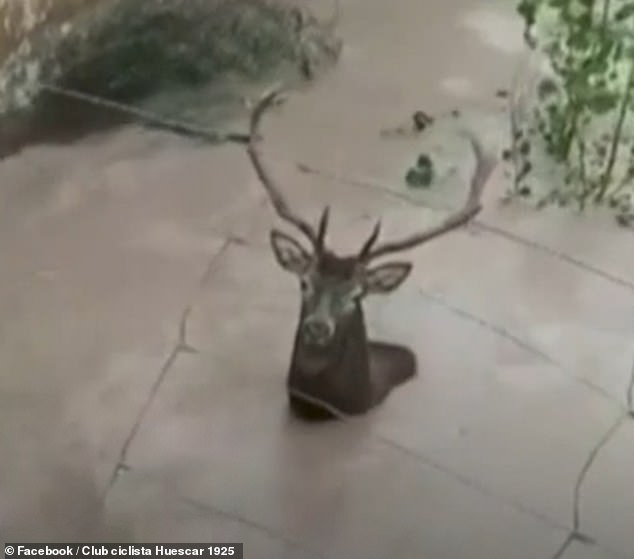 If not for these cyclists, the deer would have been in a much more challenging position. Animal rescues do not always take place in a timely manner. The cyclists knew that the deer was going to drown, though. They could not allow the animal to suffer like this. That's why they stopped and started to assist them. In order to provide the deer with the necessary leverage, they tugged on the antlers.
The deer definitely appreciated the support that they were able to receive. We cannot even begin to imagine the level of fear that this animal was experiencing at the time. Their life was likely flashing before their eyes. That's what makes this story such a special one. These cyclists went above and beyond to ensure the health and safety of an animal that they had never met before in their lives.
If only everyone could be this kind and thoughtful when they came across animals in need, the world would be a much better place. We wish that stories like this one were more common, that is for sure. The cyclists worked very hard to make sure that the deer was okay, even risking their own life and limb in the process. By the time the deer was rescued, one of the cyclists had been sent tumbling to the ground.
The cyclist was okay, however. The deer was also no worse for the wear. The deer was able to walk away from the incident relatively unscathed and the cyclists continued onward with their trip. It is the sort of rescue that has to be seen to be believed, though. If you are anything like us, you are definitely going to want to check out this one for yourself as soon as possible.
We cannot get enough of this clip. The bravery that the cyclists displayed during this pressure situation is exemplary. Hopefully, other readers are inspired to take the same sort of measures when they find an animal who is experiencing any form of distress. These brave people prove that not all heroes are equipped with capes.
Sometimes, heroes are normal folks just like you and me. That's what makes this story worth sharing. This is a level of persistence that you simply do not see every day. Be sure to take a closer look at this video clip, so that you can learn more about the amazing events that took place on this fateful day in Spain.
Why women make capable firefighters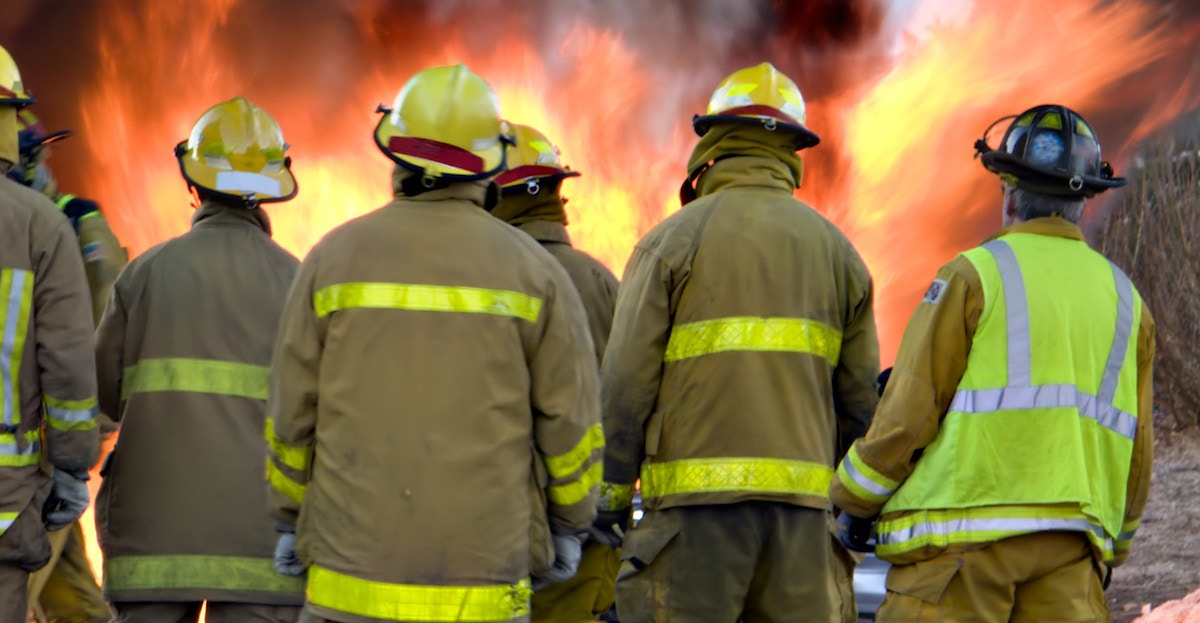 It's unfortunate that the idea persists in society that women are not capable of working as firefighters. As women have become increasingly prominent in other industries that have been traditionally dominated by males such as construction and logging, their numbers on the ranks of firefighting squads continue to remain low.
Take the Fire Department of New York as an example. In 2018, five women succeeded in graduating from New York City's Fire Academy. While some progress has been made for women in the FDNY since the fire department lost a gender discrimination lawsuit back in 1982, there are still fewer than one percent of firefighters for the department who are female. While fire departments in cities such as Seattle, Minneapolis, and Miami have more women, the average for fire departments across the nation is only about five percent female.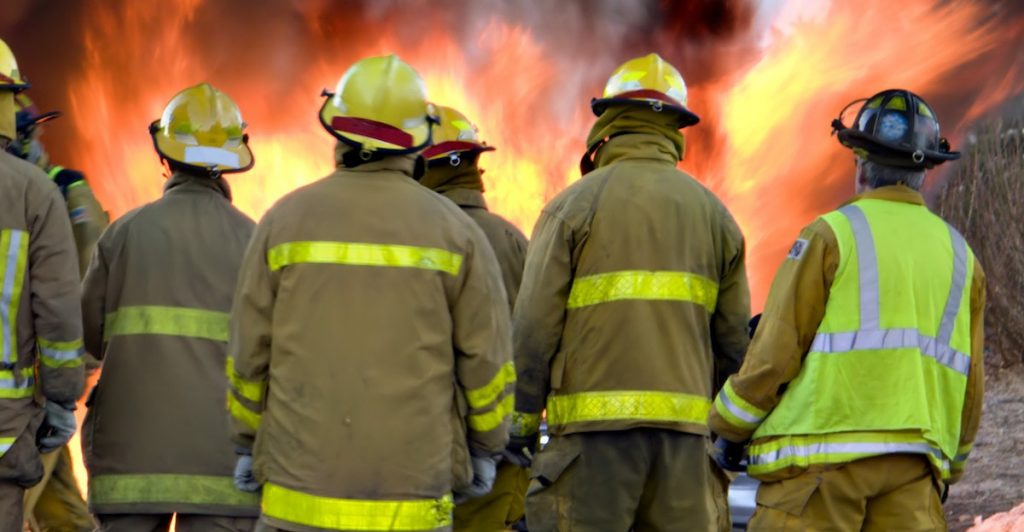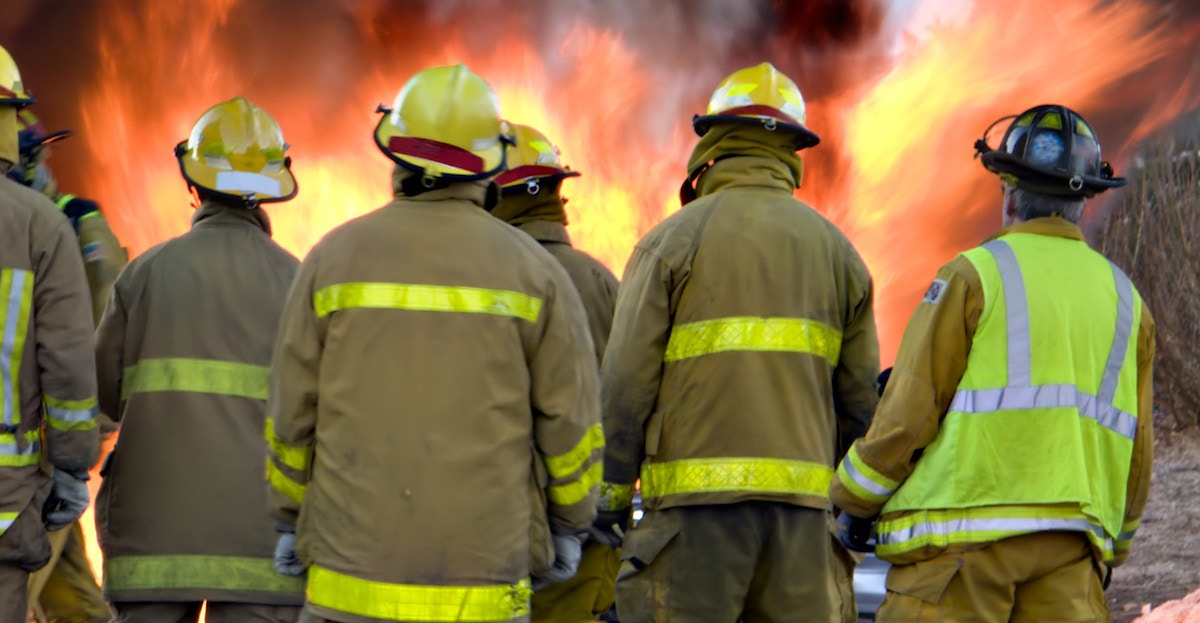 Historically, women have long been successfully putting out fires in this country. Back in 1815, Molly Williams volunteered to serve at the firehouse fo New York City's Oceanus Engine Company No. 11. Williams was a female slave working with a company that was not only all male, but all white as well. Williams was offered a job after she single-handedly handled a call when every man in the company was unable to handle the call because of being infected by the flu.
Another early female firefighter in the US was Emma Vernell. She was 50 years old when she became the first woman to work as a firefighter in the state of New Jersey.
Some people continue to wonder if women are really capable of working as firefighters. One needs only look at statistics to find an answer to this quandary. Consider statistics from the national Candidate Physical Abilities Test that firefighters need to pass. In 2008, 70 percent of all women who took the exam passed. This figure is not significantly far behind the percentage of men who passed the exam. In the same year, 75 percent of men passed. This shows that women are not statistically far behind men in taking the exam and passing or failing is more a matter of individual capabilities than a question of gender.
It's likely that women remain underrepresented in the firefighting profession because of traditionally perceived gender roles. Fire departments all over the country have been found to have testing and qualification procedures that not only discriminate against women, but also against minorities as well. Available equipment is often designed to fit men rather than women. Also, harassment toward women is rampant in some departments.
Nevertheless, women succeed in careers as firefighters. In fact, hundreds of women have attained the rank of captain or lieutenant in their careers as firefighters. In fact, the city of San Francisco fire department was led by a woman, Chief JoAnne Hayes-White, as of 2004.
It's important that people realize that females are perfectly capable of serving as firefighters because, as a female Wisconsin firefighter once remarked, "No one cares if you're a woman when their house is on fire".