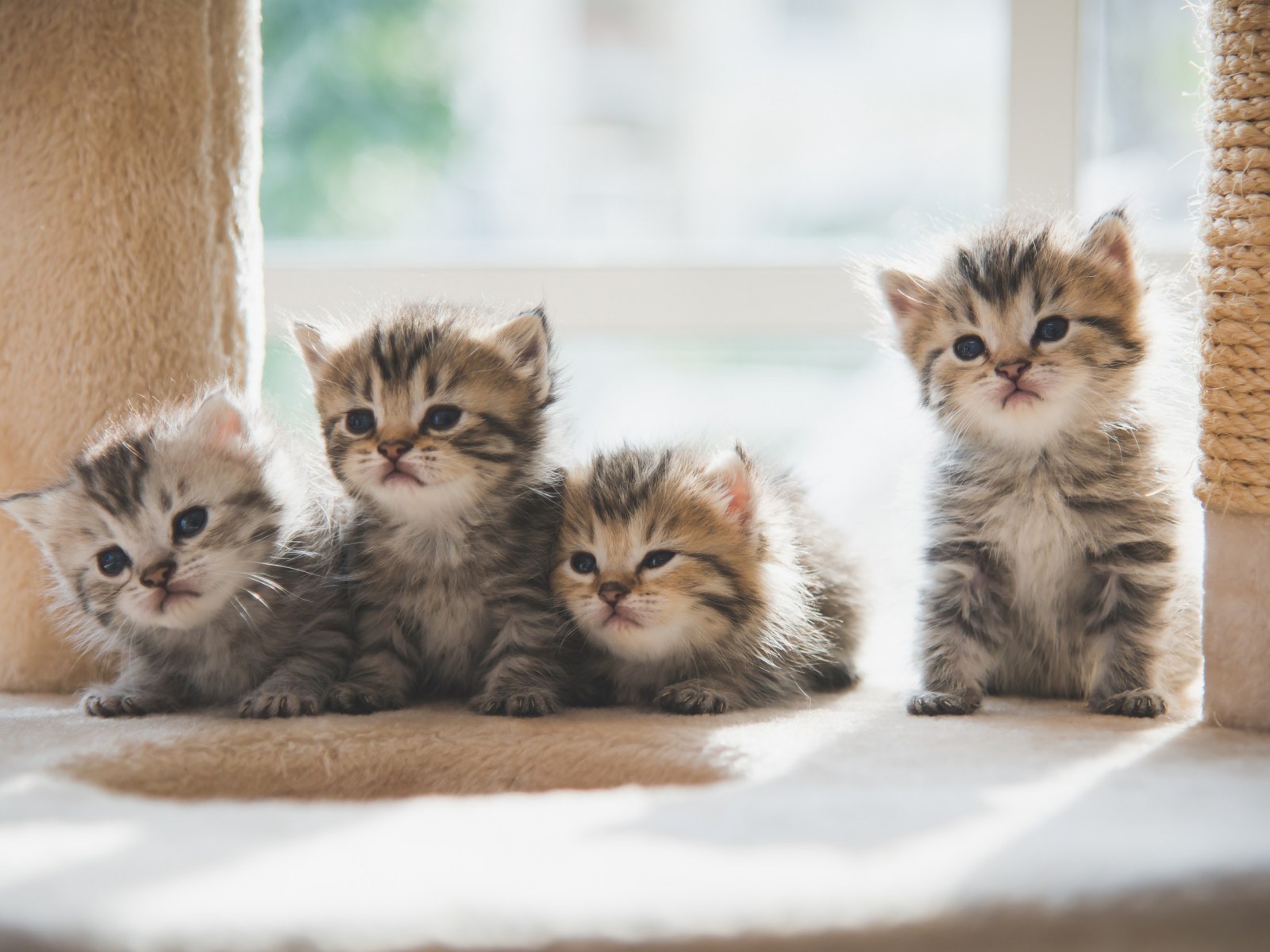 Fishermen Find a Surprise Litter of Kittens at Sea
Fishermen are known to catch lots of things in the course of their work, but securing and protecting a litter of newborn kittens is a bit off the beaten path, even for them. That was the case for the Kol-148 crew, a fishing boat operation out of Kolobrzeg. The litter was first discovered as the fishing vessel was going through preparations and the crew found the litter bundled in their rolled-up fishing nets. Six little furballs rolled out mewing loudly.
Realizing they had an emergency issue on their hands, the three men found a fish box and made an impromptu nest inside it with towels and soft material. The kittens were placed inside to make sure they didn't get lost. Next, the crew radio'd for some on-the-spot veterinary help from the Tail Up Foundation, a local charity dedicated to protecting animals. Each of the kittens still had afterbirth on them and were generally newborns. The crew cleaned them up individually and then placed the kittens next to a bottle of warm water to prevent hypothermia. With limited options on the open sea, the crew had to think quick with what they had available.
Using a mix of sugar and water, the crewmembers fashioned a newborn sipping bottle to feed each of the kittens. It took a bit of creativity and dismantling an e-cigarette holder, but the contraption worked. Unlike the myths of old, newborn kittens are far too young to handle regular milk, so that wasn't an option even though it was onboard. It was a good thing the water and sugar worked, as the only other options were cigarettes and oil, the crew joked afterwards.
The battle to keep the kittens alive lasted an entire four days until the fishing boat was back in harbor. With patience, tenacity and ad hoc creativity, the three men figured out how to keep all six of the kittens alive despite the odds. Once in dock, they were able to deliver the kittens to the charity, which immediately got the young animals critical veterinary attention. Each one had to be put in an incubator for protection and help; they were all in critical stages given the lack of steady food and a stable environment. The mother was nowhere to be found on the boat, so it was assumed the kittens were either abandoned or separated when the boat first left dock. Eventually, four of the kittens did pass away from too much stress to their bodies, but two lived. And if they make it to adulthood, they have managed to survive using up all their nine lives and then some.

Traveling Dog in Instanbul Gains Celebrity Status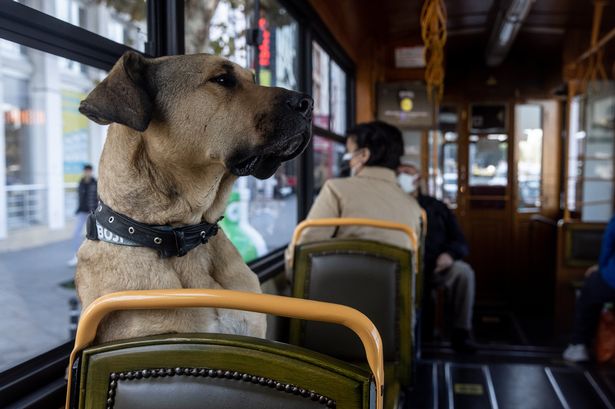 On the city's buses, ferries, and subways, Boji the street dog has been something of a local celebrity. A few months ago, his exploits began to surface, and local officials started to keep track of his whereabouts. They were amazed by his ingenuity.
On a typical day, one can expect Boji to cover a distance of 30 kilometers (18.6 miles), traveling through lots of Subway stations and taking two ferry trips.
"He's such a wanderer," Chris McGrath, a Getty Images photojournalist who got to spend a day alongside Boji throughout the city, said. All he cares about is taking a ride on a moving vehicle. The moment he sees a bus or van, he can't help but want to hop on. "It's a little out of this world."
Boji takes a nap on Istanbul's subway system. Due to his neuter and vaccination tag in his ear, you may have seen him roaming the city as a stray.
McGrath first came across Boji on Twitter, where individuals show photos and selfies of the mixed-breed canine. With tens of thousands of supporters on Twitter and Instagram, the dog has become a social media sensation.
McGrath said, "Everyone recognizes Boji now. Business owners have taken to guarding him because of the affection he has gained in the community."
As he makes his way to Beşiktaş via ferry, onlookers snap photos of themselves with Boji. He is also well-protected by city employees, who have been taking good care of him. They brought him in for personal maintenance and a healthcare inspection early last month.
Officials also conducted behavioral research on the dog recently to ensure he is doing well and to make sure the public stays safe as well.
The city has also set up a small kennel for him outside one of their Subway stations, where he can get fed whenever he chooses to return. Then again, Boji likes to go on the run.
Keeping up with Boji was a challenge, photographer Chris McGrath noted,because he understands precisely where to go and doesn't always slow down.
Boji jogs alongside a subway train that is about to arrive.
Using a mobile app, city workers keep an eye on Boji's whereabouts. When McGrath met them last week, it was to spend the day following Boji, who is adept at navigating the subway system.
Dogs have an intuitive sense of where they should go when they get on a ferry, and Boji is no exception. On the Beşiktaş ferry, McGrath noted that Boji had slipped underneath the turnstiles and continued on his journey, which he said he seemed to enjoy the most.
On the subway and the Ferry, McGrath discovered that Boji enjoys looking out over all of their wheels, from the engines to their gears. Boji got his nickname from this section of the subway car. The Turkish word for "bogie" is "boji," and the railroad term for it is "bogie area."
Cats are the only thing Boji dislikes. Then there are the numerous stray cats that he encounters on his journeys. Except for that one flaw, he's a model canine. He's not doing anything in particular. Everyone adores him. McGrath said, "He's ecstatic."
Boji doesn't have a hard time finding food in Istanbul since there are so many strays. Residents and restaurant operators place water and food bowls for animals around restaurants or homes, McGrath said. In that case, Boji will be on the right path.
Individuals will soon be able to see informational advertisements regarding Boji on the public transportation system, according to McGrath. However, don't expect your dog to follow your lead.