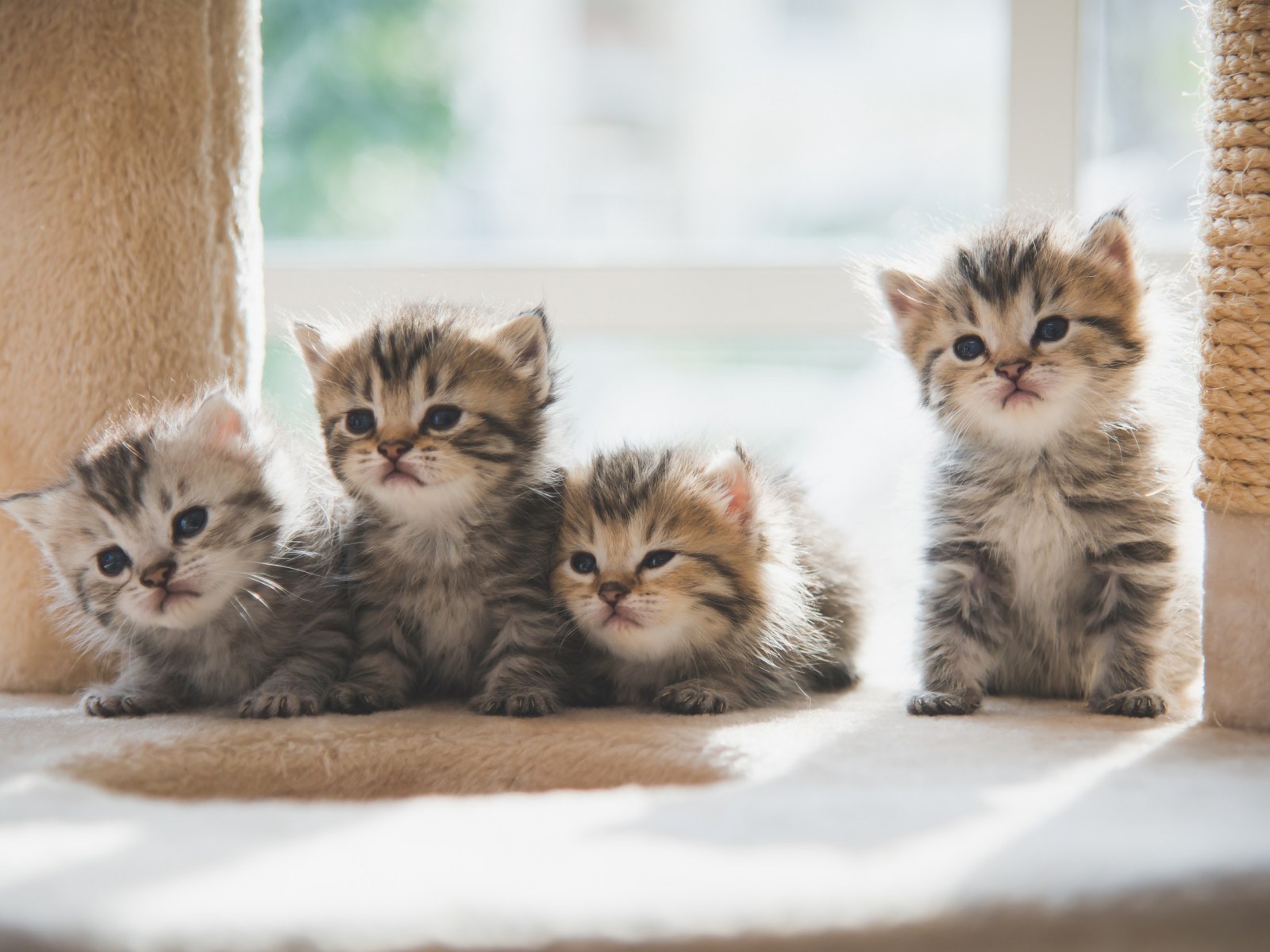 Fishermen Find a Surprise Litter of Kittens at Sea
Fishermen are known to catch lots of things in the course of their work, but securing and protecting a litter of newborn kittens is a bit off the beaten path, even for them. That was the case for the Kol-148 crew, a fishing boat operation out of Kolobrzeg. The litter was first discovered as the fishing vessel was going through preparations and the crew found the litter bundled in their rolled-up fishing nets. Six little furballs rolled out mewing loudly.
Realizing they had an emergency issue on their hands, the three men found a fish box and made an impromptu nest inside it with towels and soft material. The kittens were placed inside to make sure they didn't get lost. Next, the crew radio'd for some on-the-spot veterinary help from the Tail Up Foundation, a local charity dedicated to protecting animals. Each of the kittens still had afterbirth on them and were generally newborns. The crew cleaned them up individually and then placed the kittens next to a bottle of warm water to prevent hypothermia. With limited options on the open sea, the crew had to think quick with what they had available.
Using a mix of sugar and water, the crewmembers fashioned a newborn sipping bottle to feed each of the kittens. It took a bit of creativity and dismantling an e-cigarette holder, but the contraption worked. Unlike the myths of old, newborn kittens are far too young to handle regular milk, so that wasn't an option even though it was onboard. It was a good thing the water and sugar worked, as the only other options were cigarettes and oil, the crew joked afterwards.
The battle to keep the kittens alive lasted an entire four days until the fishing boat was back in harbor. With patience, tenacity and ad hoc creativity, the three men figured out how to keep all six of the kittens alive despite the odds. Once in dock, they were able to deliver the kittens to the charity, which immediately got the young animals critical veterinary attention. Each one had to be put in an incubator for protection and help; they were all in critical stages given the lack of steady food and a stable environment. The mother was nowhere to be found on the boat, so it was assumed the kittens were either abandoned or separated when the boat first left dock. Eventually, four of the kittens did pass away from too much stress to their bodies, but two lived. And if they make it to adulthood, they have managed to survive using up all their nine lives and then some.

Love, Laughter, and 75 Years Together: Gene and Virginia Nelson's Remarkable Anniversary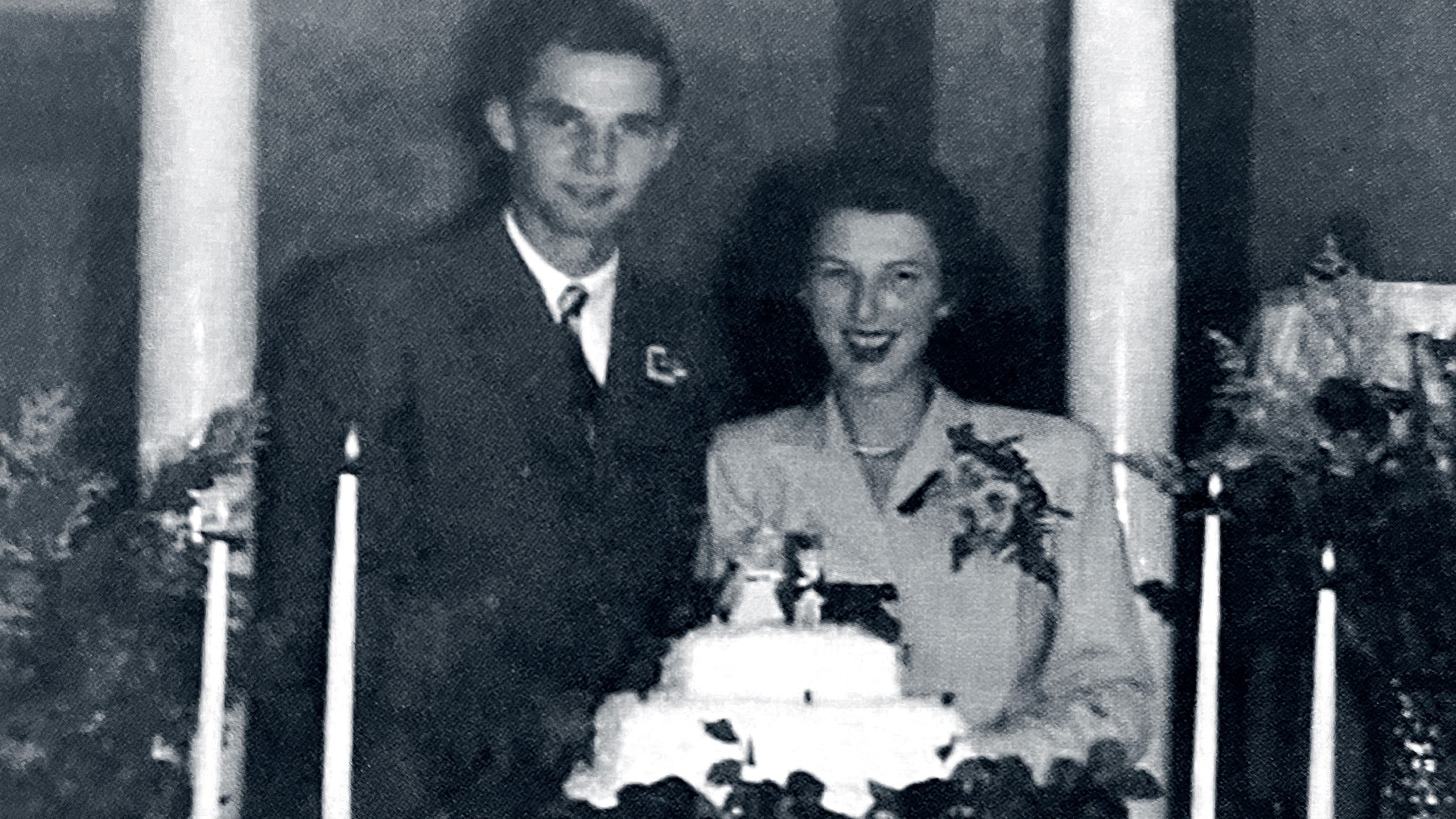 Gene and Virginia Nelson of Canby, Oregon, have a relationship that showcases love's enduring power. The couple recently celebrated an incredible 75 years of marriage, a milestone that very few can claim to have reached. When asked the secret to their lasting love, they attribute it to patience, trust, and a good sense of humor.
Gene, at 95, and Virginia, at 92, have seen a lifetime of changes and challenges, but their love has remained steadfast. When questioned about their enduring bond, Virginia simply replied, "We were just meant to be together!" Gene chimed in, "Have patience through the good times and the bad, try to be honest and faithful."
Their journey began 75 years ago on August 8 when they decided to elope from Brownsville, Oregon, in Linn County. They hopped on a bus to Reno and got married, a move that still brings a giggle to Virginia's lips as she recalls how they outfoxed their parents. At the time, Virginia was just 17, and Gene was 20, with Gene humorously adding, "I was 20 and five months, lacked 2 days, and she was 17 years and 25 days."
According to their grandson, Cody Westphal, their sharp minds are one of the reasons behind their enduring relationship. He said, "Just actively trying to exercise your mind is how it stays sharp."
The couple has three children and seven grandchildren, with the youngest being 29 years old. Gene recalled what made him know that Virginia was the one, saying, "She was a sweet girlfriend, and I hadn't found out any of her faults yet when we were young," which elicited laughter from both of them.
Judy, their daughter, expressed her pride in her parents' long-lasting love. She said, "It takes a lot to make it 75 years and not give up, and they never gave up."
Their sense of humor remains a cornerstone of their relationship, as Judy shared, "They both have a really good sense of humor." Gene and Virginia often engage in friendly banter, and even if they have disagreements during the day, they never go to bed angry.
The couple's thrifty nature is another shared trait. They still have the refrigerator they purchased right after their wedding from Sears Roebucks, and it's still in working condition. Just like their marriage, it has stood the test of time. Gene proudly mentioned, "Never had a service charge, and it's still working! We've always been thrifty."
Their light-hearted arguments, thrifty habits, and enduring love have earned them the nickname "the Bickersons" among family members. Cody noted, "Even if they fight all day, they don't go to bed angry. I think that's why they wake up the next day, and they're still the Bickersons!"
In the twilight of their lives, Gene and Virginia continue to cherish their partnership. As Gene put it, "We're in our waning days. I hope she outlives me because I don't want to outlive her." Their story is a heartwarming reminder that love, patience, and a good sense of humor can make a marriage truly timeless.