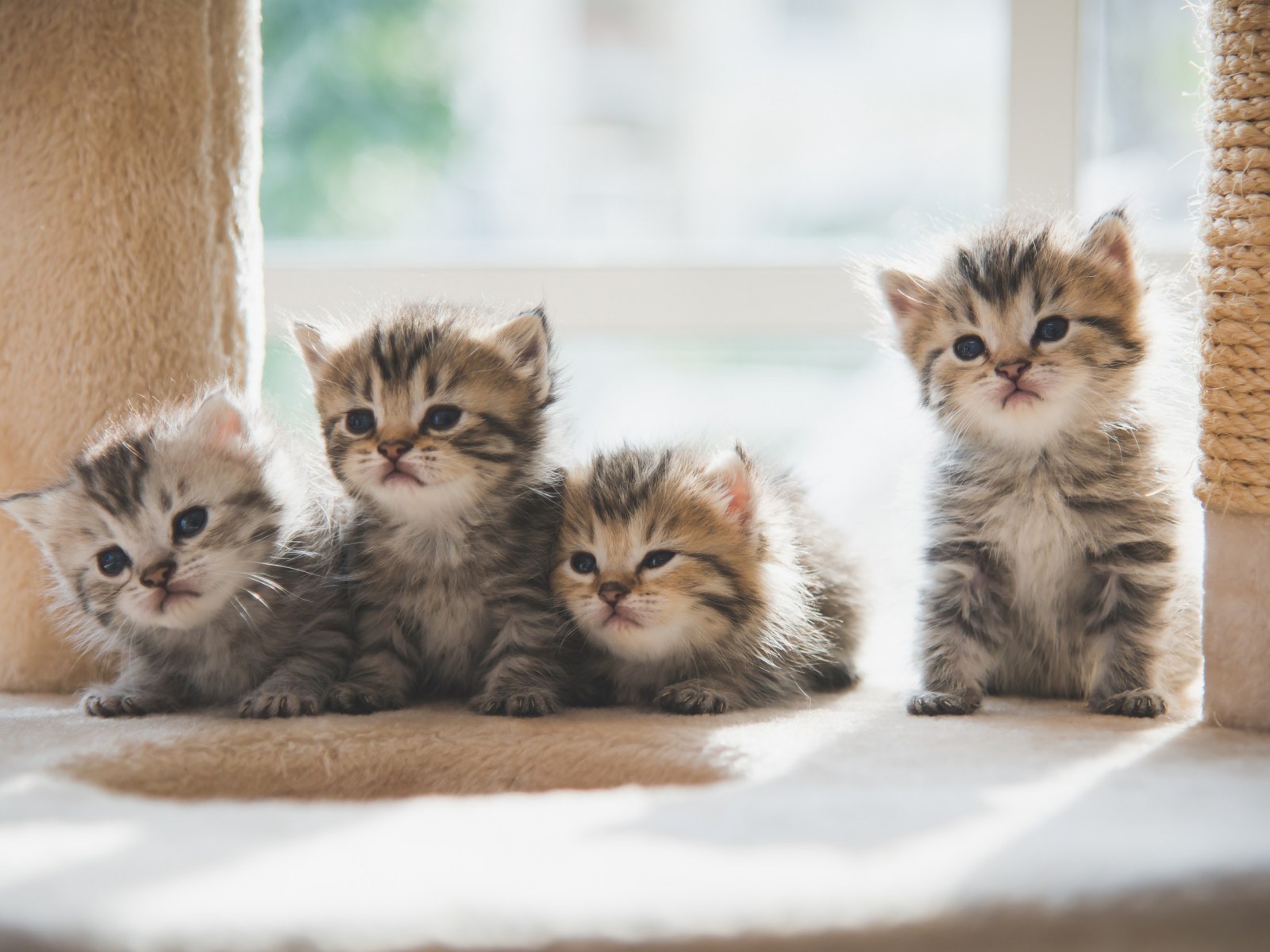 Fishermen Find a Surprise Litter of Kittens at Sea
Fishermen are known to catch lots of things in the course of their work, but securing and protecting a litter of newborn kittens is a bit off the beaten path, even for them. That was the case for the Kol-148 crew, a fishing boat operation out of Kolobrzeg. The litter was first discovered as the fishing vessel was going through preparations and the crew found the litter bundled in their rolled-up fishing nets. Six little furballs rolled out mewing loudly.
Realizing they had an emergency issue on their hands, the three men found a fish box and made an impromptu nest inside it with towels and soft material. The kittens were placed inside to make sure they didn't get lost. Next, the crew radio'd for some on-the-spot veterinary help from the Tail Up Foundation, a local charity dedicated to protecting animals. Each of the kittens still had afterbirth on them and were generally newborns. The crew cleaned them up individually and then placed the kittens next to a bottle of warm water to prevent hypothermia. With limited options on the open sea, the crew had to think quick with what they had available.
Using a mix of sugar and water, the crewmembers fashioned a newborn sipping bottle to feed each of the kittens. It took a bit of creativity and dismantling an e-cigarette holder, but the contraption worked. Unlike the myths of old, newborn kittens are far too young to handle regular milk, so that wasn't an option even though it was onboard. It was a good thing the water and sugar worked, as the only other options were cigarettes and oil, the crew joked afterwards.
The battle to keep the kittens alive lasted an entire four days until the fishing boat was back in harbor. With patience, tenacity and ad hoc creativity, the three men figured out how to keep all six of the kittens alive despite the odds. Once in dock, they were able to deliver the kittens to the charity, which immediately got the young animals critical veterinary attention. Each one had to be put in an incubator for protection and help; they were all in critical stages given the lack of steady food and a stable environment. The mother was nowhere to be found on the boat, so it was assumed the kittens were either abandoned or separated when the boat first left dock. Eventually, four of the kittens did pass away from too much stress to their bodies, but two lived. And if they make it to adulthood, they have managed to survive using up all their nine lives and then some.

Dog Trainer and Dog Groomer Get Married Accompanied By Their Best Friends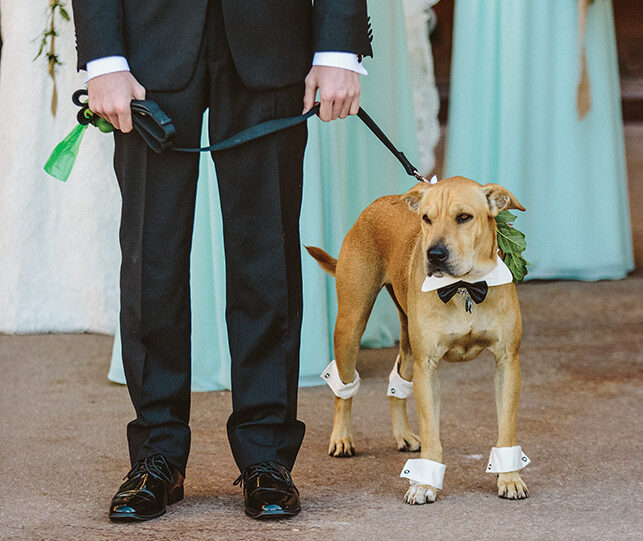 Weddings Are for Sharing With Loved Ones
When people get married, they spend one perfect day with their most loved friends and family. While many people only think about their human friends and family, there are a lot of people who could never imagine starting this important new chapter in their lives without their beloved pets. In fact, many people might have to admit, if they were being honest, that they loved their pets more than some of the relatives who came to the wedding, especially if they felt obligated to invite some relatives they rarely see and barely know.
Some People Already Spend Their Lives With Pets
Anyone who works full-time as a dog trainer or groomer already spends most of their working days with animals. They see dogs all day long, and they make the choice to do so because of many reasons. Working with pets is rewarding on many levels. Especially if you see the same dogs again and again, you form a close bond. Communicating with pets is therapeutic and generally far less stressful than dealing with humans. The people who work with dogs don't get sick of dogs and try to go home to a quiet house; they tend to have larger pet families than average.
A Dog Trainer and a Dog Groomer Tie the Knot
Paul and Annette Anthony are typical in that they work with dogs as a profession, and they have a large pet family. On the day they got married, their family consisted of 2 humans and 9 canines. Both Paul and Annette admitted that their pets were more to them than just fun — their beloved dogs also helped them get through rough times in their lives, including personal tragedies. Annette's German Shepherd Pesci is even an emotional support animal, helping her to deal with severe anxiety and depression. There was no way that their pets were going to be left out of the most important day of their lives going forward.
Canine Best Man
Paul's service dog Finn has earned his retirement. Finn has competed in over 40 events, earning titles and even setting records. He was also there for Paul when Paul developed PTSD after being at the scene of the deadliest plane crash in Pennsylvania's history. Finn was the one who helped with the proposal, giving Annette the ring with a note asking her to marry his dad. It was only fitting that Finn ended up being one of the best men at the wedding too.
A Family Affair
All 9 dogs walked down the aisle and stayed throughout the ceremony. Annette's dog Pesci even came to comfort her during the ceremony when she started to cry from happiness because he wanted to make sure his momma was all right. Whether you want to use your dogs in the ceremony as ring bearers, best men, or flower girls, or if you just want them to be present, it makes sense to have your pets help you celebrate such an important day in your life.