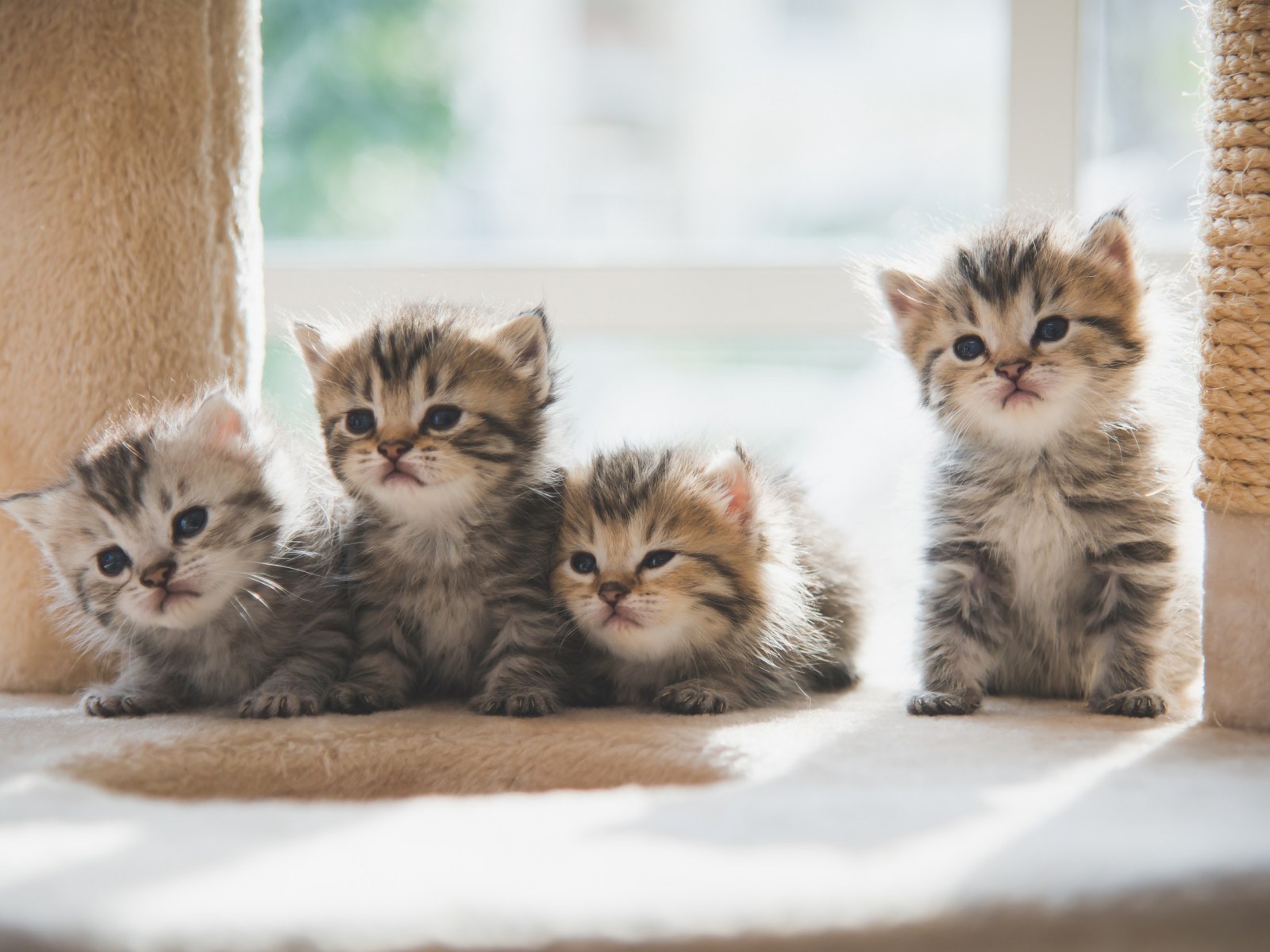 Fishermen Find a Surprise Litter of Kittens at Sea
Fishermen are known to catch lots of things in the course of their work, but securing and protecting a litter of newborn kittens is a bit off the beaten path, even for them. That was the case for the Kol-148 crew, a fishing boat operation out of Kolobrzeg. The litter was first discovered as the fishing vessel was going through preparations and the crew found the litter bundled in their rolled-up fishing nets. Six little furballs rolled out mewing loudly.
Realizing they had an emergency issue on their hands, the three men found a fish box and made an impromptu nest inside it with towels and soft material. The kittens were placed inside to make sure they didn't get lost. Next, the crew radio'd for some on-the-spot veterinary help from the Tail Up Foundation, a local charity dedicated to protecting animals. Each of the kittens still had afterbirth on them and were generally newborns. The crew cleaned them up individually and then placed the kittens next to a bottle of warm water to prevent hypothermia. With limited options on the open sea, the crew had to think quick with what they had available.
Using a mix of sugar and water, the crewmembers fashioned a newborn sipping bottle to feed each of the kittens. It took a bit of creativity and dismantling an e-cigarette holder, but the contraption worked. Unlike the myths of old, newborn kittens are far too young to handle regular milk, so that wasn't an option even though it was onboard. It was a good thing the water and sugar worked, as the only other options were cigarettes and oil, the crew joked afterwards.
The battle to keep the kittens alive lasted an entire four days until the fishing boat was back in harbor. With patience, tenacity and ad hoc creativity, the three men figured out how to keep all six of the kittens alive despite the odds. Once in dock, they were able to deliver the kittens to the charity, which immediately got the young animals critical veterinary attention. Each one had to be put in an incubator for protection and help; they were all in critical stages given the lack of steady food and a stable environment. The mother was nowhere to be found on the boat, so it was assumed the kittens were either abandoned or separated when the boat first left dock. Eventually, four of the kittens did pass away from too much stress to their bodies, but two lived. And if they make it to adulthood, they have managed to survive using up all their nine lives and then some.

Reunited And It Feels So Good – Owner Finds Dogs After 3 Years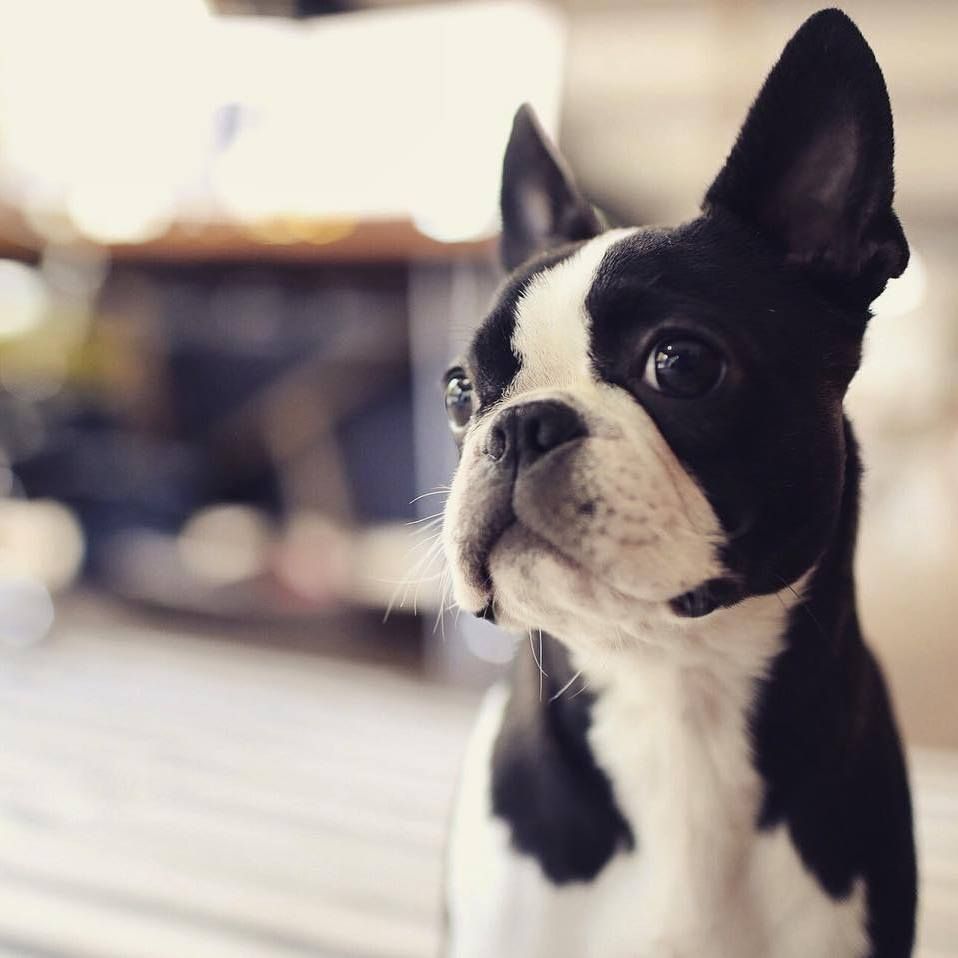 Peaches & Herb may have been on to something when they released that hit single back in 1979, at least in terms of pets and owners looking for them. This is the emotional story of a Boston Terrier named Ziggy who was loved and cared for by a Miami woman. Three years ago, Ziggy and this woman were separated, as pets sometimes are from their owners. The nature of the separation is up for debate; was Ziggy stolen from the woman's property? Or did Ziggy simply wander out of the yard? The details of the separation are not what's important here. What IS important is that this woman has spent the last three years searching for her beloved Boston Terrier through phone calls, adverts, social media posts, signs on telephone poles, you name it, she's probably done it.
Enter The Torneys
Brian and Danielle Torney foster dogs from time to time from their Port Charlotte home in Florida. They recently took on a new addition to the home, a Boston Terrier rescued by the Boston Terrier Rescue of Florida group. The Torneys were elated with the new pup and were nurturing the animal to eventually go to a good home. As always with each new addition, Brian scans the internet and social media posts to see if anyone was missing a dog. If nobody is located through this method, then the Torneys would continue to care for the dog until a new home can be found. Finding a previous owner in this fashion is akin to finding a needle in a haystack. But stranger things have happened in these searches and Brian was bowled over by what he found.
Previous Owner Located Through Modern Technology
Through Brian's perusing of Reddit and other sites, he came across a post by a woman from Miami trying to locate her missing Boston Terrier. Brian saw the pictures of the dog, and he compared the pictures to his new Boston Terrier and realized that the two dogs were one and the same. Brian was puzzled, how could this dog be 200 miles from his home?!? Where did the Boston Terrier Rescue team find this dog? Brain knew that he had a phone call to make.
The Phone Call
Brian called the number that was listed with the woman's post and was soon greeted by a woman's voice on the other end. Brian calmly explained that he was quite sure that he had her missing Boston Terrier and that he was located in Port Charlotte. The woman was overcome with elation, joy, and tears. She explained through happy sobs that her dog named Ziggy vanished three years ago, and she had some moments where her hope was failing, but she never lost it completely. In her heart, she knew that she would find him, no matter how long it took.
The Upcoming Reunion
The woman will be driving up from Miami to finally be reunited with her beloved Ziggy and the Torneys couldn't be happier about the news! Ziggy seems happier as well, wagging his little tail with a little more pizzazz than usual. This is a win for lost pets and pet owners, but it's a larger win for social media and the overall online community effort to get the news out about those owners who lose their loved pets.
Technology has helped out so many people over the years with advancements in medicine, quality of life, and staying in touch with loved ones. Much like old friends and high school classmates get back in touch through a site like Facebook, lost pets and their loving owners can eventually find each other over time, Ziggy and the Torneys are proof of that!