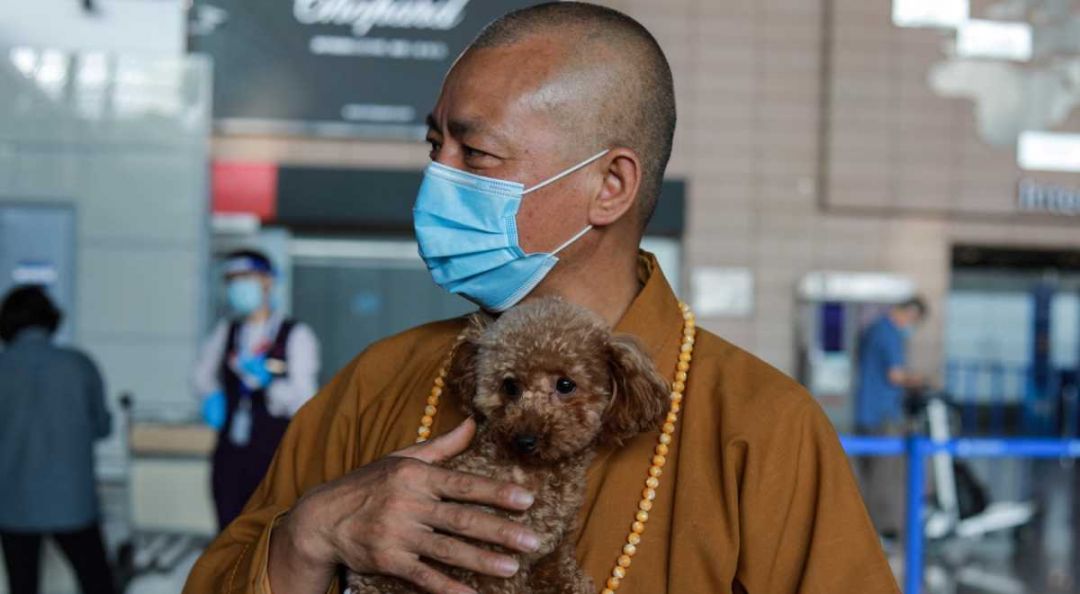 Finding Spirituality in Stray Dogs
Monks have long been known to be attuned to their surroundings, seeing both the spiritual aspects of a situation as well the far more obvious physical ones. That's the case for Zhi Xiang, who frequently finds himself surrounded by dozens of dogs at a time.
Instead, Zhi Xiang has been dedicated to both caring for and maintaining the health of the many dogs he finds himself being the foster owner of when they are pulled off the street in Shanghai. Normally, the dogs would end up being killed in a few days under traditional animal control measures. However, because of Zhi's efforts, the canines are instead given a second chance at life either in the animal shelter Zhi manages or at a monastery.
Zhi Xiang prescribed to a Buddhist monk's path in his calling. It has become his goal and pursuit to care for as many discarded dogs as possible. That's a big order in a city known for an explosive population and thousands of stray dogs from families no longer able to care of them or dislocated from the countryside. For thousands of years, dogs have found their fate tied to humans, so Shanghai is, like many cities in Asia, crammed with people who have become a food resource for stray dogs.
As for Zhi, however, his faith propels the monk to care for 8,000 dogs, and the list is growing. A small portion are relocated and adopted out in Europe and the U.S., but the great majority of the animals in Zhi's care stay put in China. For Zhi, the calling is absolute; if he can't save the street dogs, they are dead. Ironically, the program started when Zhi first helped cats recover after they had darted in front of a moving car and were injured. In those days, stray animals in the city streets were a rare site. However, only a handful of years later, and now stray dogs are seen everywhere.
Much of the cause of the problem has been people buying puppies without proper training or an ability to care for the animal, as well as not understanding the need to spay or neuter them.
Zhi's temple has become one of the primary safe havens for lost animals in Shanghai. And it's not just dogs or cats; he also has a few chickens, a peacock, and other birds as well. Not every resident recovers. About 30 percent of rescues are too far gone with disease or injuries and eventually die, even with care from Zhi. But he tries anyways.
Ironically, in a country where the state runs all the systems, Zhi's program gets no government help at all. The monk and volunteers do all the work, survive on charity and handouts, and social media fund drives online. Adoption channels overseas have helped, which also moves the animals to better homes outside of China.
Zhi knows he can't do his work forever, but he tries each day and takes a photograph of as many of the animals as he can. Eventually, those photographs are what he wants to go through when he is too old to handle the labor anymore physically.

Twins Whose Lemonade Stand Was Robbed Gets Surprised By Community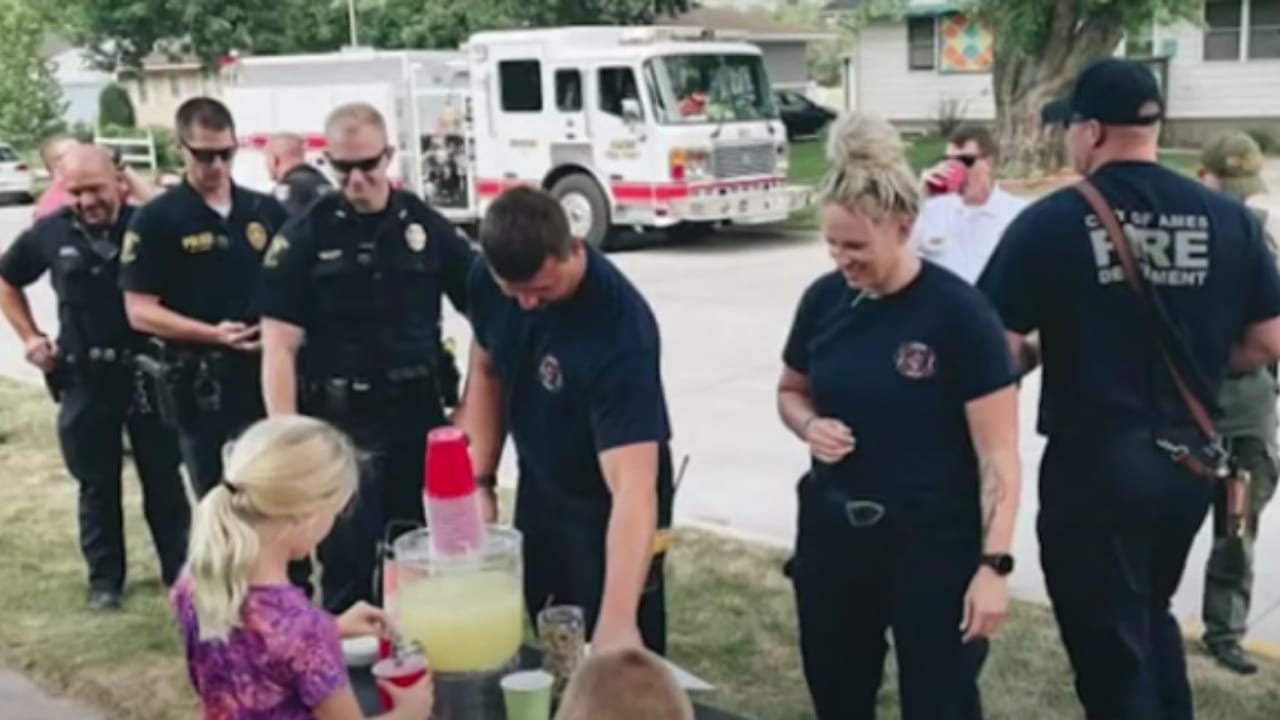 Being robbed is bad by every means; however, when it's a child or children who the criminals prey on, this draws the wrath of everyone.
When two innocent young girls are trying their hands at entrepreneurship, it is a sign that they have great plans ahead and believe that the world awaits them with open arms.
However, for a pair of nine-year-old twins, they saw the bitter side of life way too early, and the community decided to chime in and help remove or at least soften the scars in their minds of what the world represents.
After a robber decided to steal from a lemonade stand operated by the two 9-year-olds, the Ames community reacted.
Katelyn and Elias, twins, had a lemonade business on Monday, but things rapidly went south.
"We were simply selling lemonade when a car pulled up, and a girl got out, so I asked if she wanted lemonade," Katelyn explained. "She answered 'sure,' then took the tip jar, climbed into the passenger seat, and drove away."
When the family phoned the cops, they said the response was better than they could have ever imagined.
Officer Celena Rohland stated, "I started texting some of the folks I work with, asking them to get together and maybe visit the lemonade stand so that we could make a difference in Katelyn and Elias' day."
The twins reopened their stand, deciding that when life hands you lemons, you make lemonade.
The cops had no intention of taking the matter lightly. Four different law enforcement agencies arrived to assist them in recovering the money that the culprit stole.
"It makes me so glad to see these youngsters so happy right now. It's all about that. Taking care of our neighborhood," said one community member, Kyle Dirks. It is a sentiment shared by scores of other residents there.
Katelyn and Elias' mother commented that this life lesson makes it all worthwhile.
"There was one terrible apple," Karen Smidt explained, "but they got to experience the goodness of so many more people, and one bad apple will not spoil it for us." "We're going to keep going."
According to the family, they have now raised more than $750. They intend to donate the entire sum to the Shop with a Cop program, and they are thrilled to be able to give back to the community that has helped them.
What happened to these young entrepreneurs might be a lesson to many criminals who have the money but not the people's hearts.