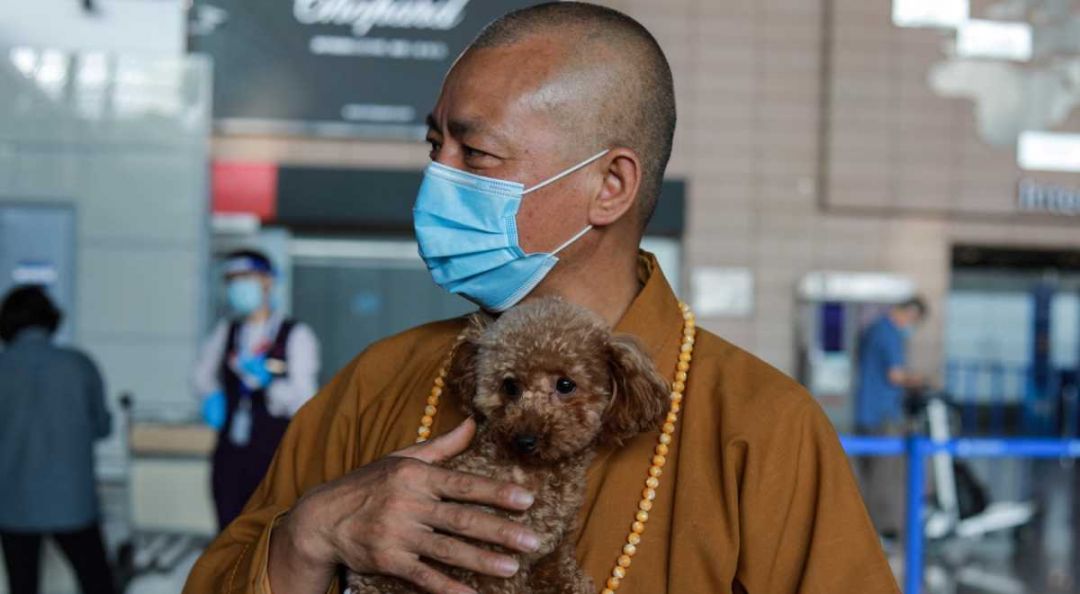 Finding Spirituality in Stray Dogs
Monks have long been known to be attuned to their surroundings, seeing both the spiritual aspects of a situation as well the far more obvious physical ones. That's the case for Zhi Xiang, who frequently finds himself surrounded by dozens of dogs at a time.
Instead, Zhi Xiang has been dedicated to both caring for and maintaining the health of the many dogs he finds himself being the foster owner of when they are pulled off the street in Shanghai. Normally, the dogs would end up being killed in a few days under traditional animal control measures. However, because of Zhi's efforts, the canines are instead given a second chance at life either in the animal shelter Zhi manages or at a monastery.
Zhi Xiang prescribed to a Buddhist monk's path in his calling. It has become his goal and pursuit to care for as many discarded dogs as possible. That's a big order in a city known for an explosive population and thousands of stray dogs from families no longer able to care of them or dislocated from the countryside. For thousands of years, dogs have found their fate tied to humans, so Shanghai is, like many cities in Asia, crammed with people who have become a food resource for stray dogs.
As for Zhi, however, his faith propels the monk to care for 8,000 dogs, and the list is growing. A small portion are relocated and adopted out in Europe and the U.S., but the great majority of the animals in Zhi's care stay put in China. For Zhi, the calling is absolute; if he can't save the street dogs, they are dead. Ironically, the program started when Zhi first helped cats recover after they had darted in front of a moving car and were injured. In those days, stray animals in the city streets were a rare site. However, only a handful of years later, and now stray dogs are seen everywhere.
Much of the cause of the problem has been people buying puppies without proper training or an ability to care for the animal, as well as not understanding the need to spay or neuter them.
Zhi's temple has become one of the primary safe havens for lost animals in Shanghai. And it's not just dogs or cats; he also has a few chickens, a peacock, and other birds as well. Not every resident recovers. About 30 percent of rescues are too far gone with disease or injuries and eventually die, even with care from Zhi. But he tries anyways.
Ironically, in a country where the state runs all the systems, Zhi's program gets no government help at all. The monk and volunteers do all the work, survive on charity and handouts, and social media fund drives online. Adoption channels overseas have helped, which also moves the animals to better homes outside of China.
Zhi knows he can't do his work forever, but he tries each day and takes a photograph of as many of the animals as he can. Eventually, those photographs are what he wants to go through when he is too old to handle the labor anymore physically.

Missing Hiker Spotted By Train Passenger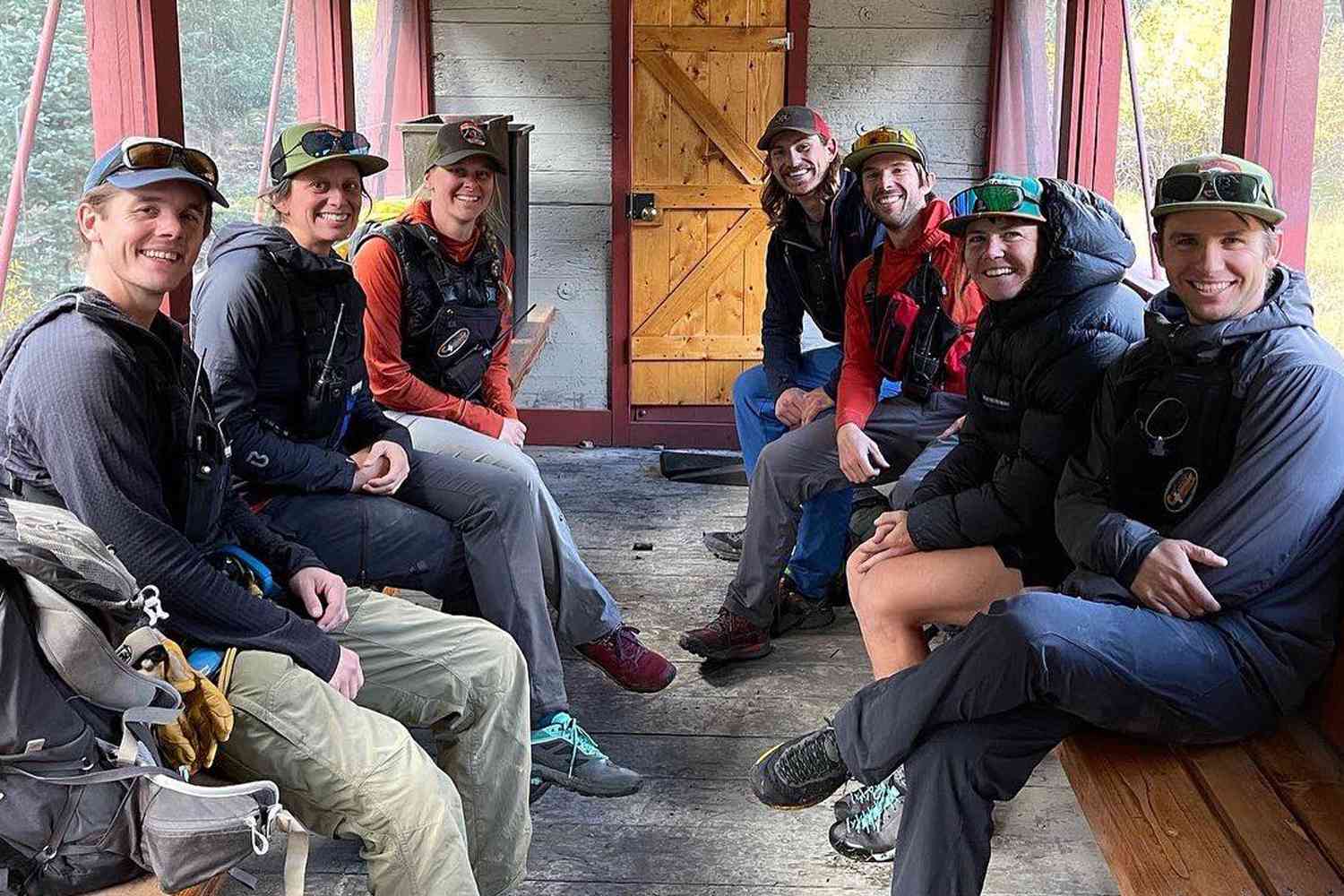 Day Trip Turns Into Two-Day Trip
A young woman hiking in Colorado found herself completely unprepared when she fell down a 90-foot cliff, becoming badly injured. A New Mexico native, the hiker left the trail in search of better photo opportunities. While trying to take pictures of the beautiful scenery, she lost her footing and could not prevent her accident. Her injuries included a broken leg and possible concussion, and she may have been unconscious for several hours. Because she only planned to be out during the day, the hiker only had enough supplies to last for a short time. Her clothes were suitable for a day trip, but not warm enough for nights in the area.
Injured Hiker Starts by Helping Herself
In her 20s, the hiker survived for two days with her injuries, but it is unknown how much longer she could have gone on without food, water, or medical aid. Because of her will to live, she managed to crawl to an area where she was more likely to be visible to passing travelers. The Animas River was cold and moving quickly, but the injured hiker managed to make it close to the riverbank. On the other side of the river, she could hear and see the train passing.
Train Passenger Becomes Unlikely Hero
Luckily for the injured hiker, at least one of the passing trains was a passenger train. One of the passengers was enjoying the view through the area and paying attention to the landscape, probably hoping for interesting sights and animal spotting. There is no doubt that she was surprised to see a human hand waving for help, but she did what all heroes do and acted immediately. The woman who spotted the injured hiker immediately notified the train officials so that they could notify the train company and find a train that could stop and see what was going on with the person waving.
Qualified Heroes
The engineer and fireman on the next train were a married couple who knew how to help injured people in emergencies. Nick and Kylah Breeden were on the next passing train, and they willingly stopped to help. Over 300 passengers waited while the couple checked out the situation, and Kylah stayed behind when it became clear that the hiker could not be transported across the river without extra help.
Kylah is a trained paramedic and she stayed with the hiker while waiting for help. The hiker needed to be transported across the river on a backboard because of her injuries. Then a gurney took her to a waiting helecopter.
Willing Heroes
If not for the actions of all those people, the hiker would doubtless have stayed alone without help. Many of the people who helped did so as part of their jobs, but they went above and beyond, such as when Kylah Breeden stayed overnight with the hiker while waiting for help. But none of it would have been possible if the train passenger simply wanting to enjoy the scenery didn't notice and immediately find help.