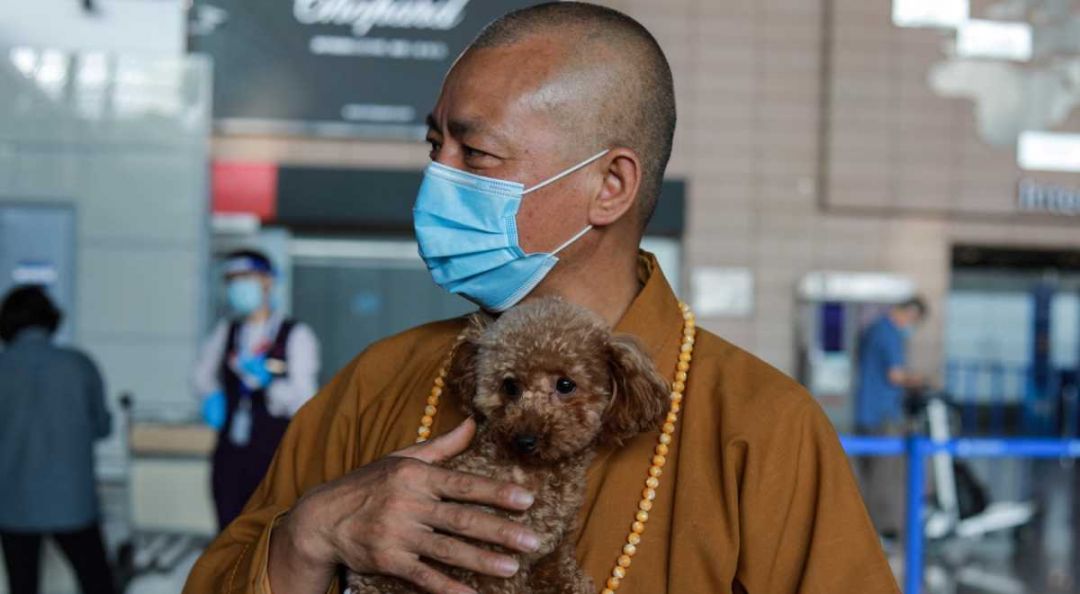 Finding Spirituality in Stray Dogs
Monks have long been known to be attuned to their surroundings, seeing both the spiritual aspects of a situation as well the far more obvious physical ones. That's the case for Zhi Xiang, who frequently finds himself surrounded by dozens of dogs at a time.
Instead, Zhi Xiang has been dedicated to both caring for and maintaining the health of the many dogs he finds himself being the foster owner of when they are pulled off the street in Shanghai. Normally, the dogs would end up being killed in a few days under traditional animal control measures. However, because of Zhi's efforts, the canines are instead given a second chance at life either in the animal shelter Zhi manages or at a monastery.
Zhi Xiang prescribed to a Buddhist monk's path in his calling. It has become his goal and pursuit to care for as many discarded dogs as possible. That's a big order in a city known for an explosive population and thousands of stray dogs from families no longer able to care of them or dislocated from the countryside. For thousands of years, dogs have found their fate tied to humans, so Shanghai is, like many cities in Asia, crammed with people who have become a food resource for stray dogs.
As for Zhi, however, his faith propels the monk to care for 8,000 dogs, and the list is growing. A small portion are relocated and adopted out in Europe and the U.S., but the great majority of the animals in Zhi's care stay put in China. For Zhi, the calling is absolute; if he can't save the street dogs, they are dead. Ironically, the program started when Zhi first helped cats recover after they had darted in front of a moving car and were injured. In those days, stray animals in the city streets were a rare site. However, only a handful of years later, and now stray dogs are seen everywhere.
Much of the cause of the problem has been people buying puppies without proper training or an ability to care for the animal, as well as not understanding the need to spay or neuter them.
Zhi's temple has become one of the primary safe havens for lost animals in Shanghai. And it's not just dogs or cats; he also has a few chickens, a peacock, and other birds as well. Not every resident recovers. About 30 percent of rescues are too far gone with disease or injuries and eventually die, even with care from Zhi. But he tries anyways.
Ironically, in a country where the state runs all the systems, Zhi's program gets no government help at all. The monk and volunteers do all the work, survive on charity and handouts, and social media fund drives online. Adoption channels overseas have helped, which also moves the animals to better homes outside of China.
Zhi knows he can't do his work forever, but he tries each day and takes a photograph of as many of the animals as he can. Eventually, those photographs are what he wants to go through when he is too old to handle the labor anymore physically.

Indiana Man Saves Children During House Fire, Footage Caught on Police Body Camera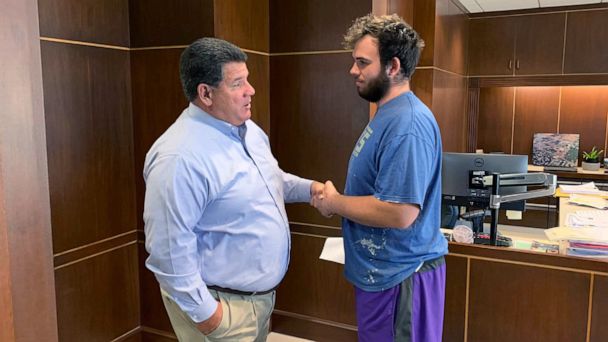 There are moments in life when we can decide to become a hero or to fade into the background. For Nicholas Bostic, a young man from Indiana, the choice was thrust upon his shoulders without much time to think. Bostic had been driving home around 12:30 in the morning when he noticed a fire billowing from the balcony of a home. A moment later, the driver was slamming on his brakes, running up a hill, and vanishing into a house engulfed in flame. Moments later, Bostic would re-appear with four saved lives.
However, there was someone still missing.
Tragedy Averted, Stunning Moments Caught on Camera
When police officers and fire response teams arrived at the Indiana home that was ablaze, they didn't know what they were walking into. However, moments after officers arrived on the scene, video footage from police body-worn cameras would reveal a stunning image of Bostic emerging from the flames with a young girl in his arms. Moments later, the two would collapse onto the sidewalk, wheezing and injured, asking for oxygen.
After initially beating law enforcement to the scene, Bostic would run into the home where he would find four young children as well as their oldest sister. After getting the small group out of the home, they would reveal that another child was still stuck inside.
Bostic didn't hesitate. In an interview with Fox 59, Bostic revealed his return to the home, "The smoke just came out of nowhere. It was pitch black, pitch black. The heat was excruciating."
Despite the billowing smoke, excruciating heat, and blinding particulates, Bostic was able to find the young child trapped in the home. Listening to her faint cries, Bostic was able to find the child on the second story of the building. The duo would jump out of the window only to appear dramatically before the waiting law enforcement officials.
Bostic and the child would both survive the incident, though Bostic would suffer from blisters, burns, and other abrasions. The entire family was uninjured.
When asked about his experience, Bostic replied, "I'd be hoping that the guy driving would consider doing the same if they were able to."
Honoring a Local Hero: Thanks From a City
According to a report by fire department officials, the fire began on the front porch and had been caused by ashes that had not been extinguished before they were emptied. Bostic's minor injuries would be treated at Eskenazi Hospital in nearby Indianapolis.
Lt. Randy Sherer of the local Lafayette Police Department cited Bostic's actions as being brave, selfless, and heroic. Lt. Sherer stated, "He has impressed many with his courage, tenacity, and steadfast calmness in the face of such perilous danger."
Local police officers stated that Bostic would be honored by the community during a local baseball game for the Aviators in August. Lafayette Mayor Tony Roswarski was also quick to thank Bostic for his actions. All proceeds earned from tickets at the local baseball game will be given to a fundraising campaign on the internet for Bostic.
As far as Bostic is concerned, his actions were just an extension of his personal faith. Bostic told the local station News 18, "I have something to remind me of why I'm here, still alive. Why God keeps me here. He used me like his instrument that night."