Find a Home for Pawpaw: Man's Dying Wish Is to Make Sure His Dog Has a Great Home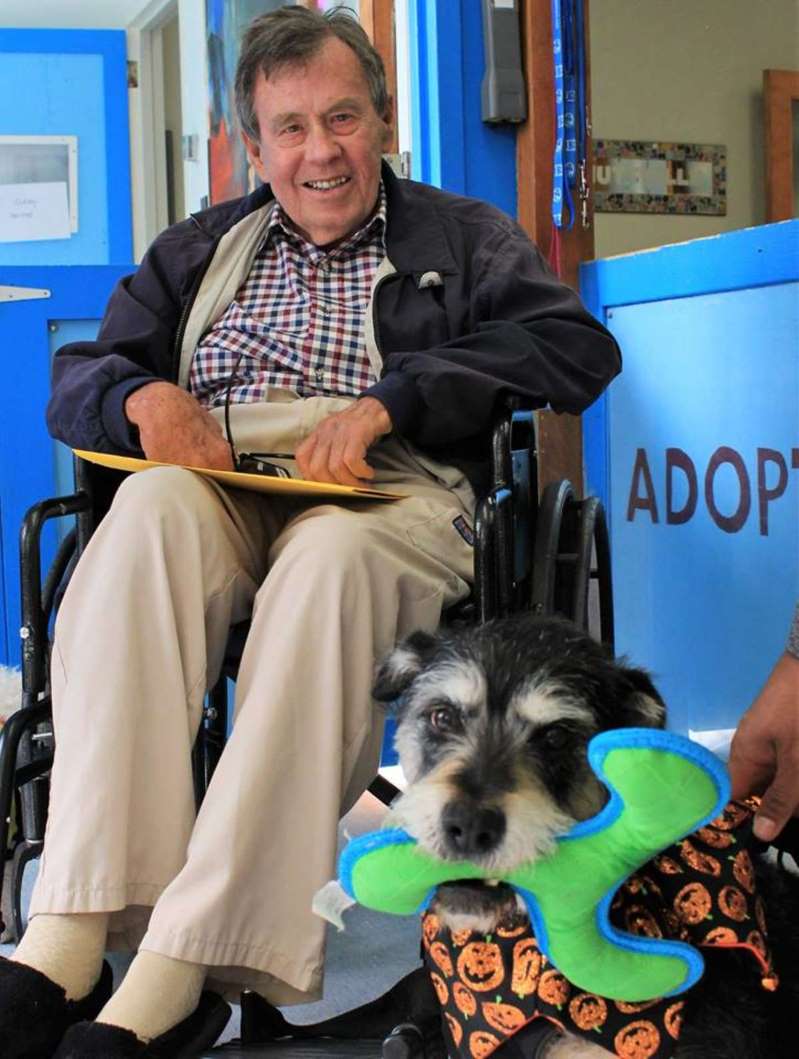 John didn't want to live the rest of his life without a loving dog by his side. He needed a wheelchair to get around, but he knew that he was capable of finding a shelter dog and giving the dog a loving home. In 2017, at an animal rescue in California, he met his new best friend Pawpaw. Just like John, Pawpaw was considered a senior dog, so they instantly bonded and became a family.
The last two years, Jon and Pawpaw have lived of life full of love. John grew up and always had dogs, and Pawpaw is John's 13th dog he has lived with throughout his life. He has said that he couldn't imagine a more perfect companion than Pawpaw.
John suffers from ALS. ALS is a progressive neurodegenerative disease that can affect the spinal cord and the nerve cells in the brain. Unfortunately, there is no cure for the disease and the disease will eventually be fatal, since it will lead to the paralysis of the muscles that control breathing. As John's condition worsens his heath has been declining and he is making plans for the future. His number one priority for the future is finding a home for Pawpaw so that the dog has a family after he passes away.
Many pets, even though they are beloved by their owners, end up homeless when their owners pass away, even if there are still other family members around. Other family members often don't want to deal with the stress of an animal when dealing with other arrangements after a loved one's death. John's forward thinking is heartwarming, since he is trying to do everything in his power to make sure that Pawpaw won't become homeless when he passes away. Many dogs will end up in local animal shelters, and for older dogs it can be deadly. Unfortunately, many animals have to be put down if there isn't a home found fast enough. John is working with Muttville to find a new home for Pawpaw. Muttville gets a lot of different dogs from different backgrounds, but the founder of the shelter said that the ones that affect her most are the dogs that have a wonderful home but are brought there because their owner passed away or moved to a care facility and can't take care of the animal anymore. Muttville has a program that is called Seniors for Seniors. The program helps seniors who have lost dogs and want a seasoned companion.
Pawpaw may be a senior dog, but at 13 years old he still acts like a puppy. He is constantly smiling and loves every human and other dog he meets. Pawpaw is easygoing and will likely fit well into a number of different situations. He could be the right fit for a family or even a single person. He does like to enjoy an active lifestyle, but also loves the indoors and sleeping with his owner. Pawpaw can also go on to help another person who is suffering from an illness. There are many benefits to people like John having a dog. When John adopted Pawpaw, he was told he only had six months to live but he's still here.
Just like John, it's not too early for pet owners to think about what will happen to their beloved pet when they pass. Animals are family and there should be instructions in writing and conversations with whomever will be your pet's advocate. It can help save their lives. Many people are currently sharing John's last wish for Pawpaw in hopes that he finds a new home soon.

Elderly Strangers Fall in Love During Flight, You Won't Believe What Happens Next!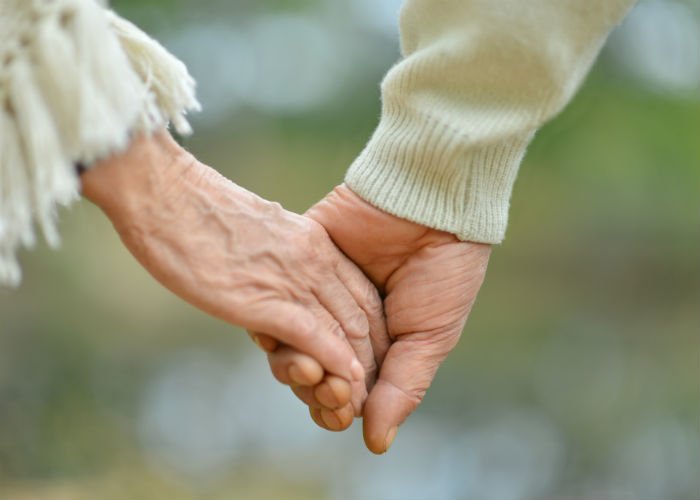 We owe it to ourselves to travel the world. After all, you will never know what's out there waiting for you unless you go to look. Just a few weeks ago, an airline ticket agent experienced the wonders of travel firsthand. Under the username @vvuxian, Twitter users were regaled by a heartwarming story of love found in the air between two elderly strangers. @vvuxian shared the entire story on Twitter through a series of tweets that culminated in what we can only describe as a true Hollywood ending — only in real life!
The story starts with @vvuxian working at an airline counter, just like any other day. As an airline ticket employee, @vvuxian was ready to assist customers as they came to her desk with questions regarding their flight. An elderly lady in her 70s approached @vvuxian with a seemingly strange request. The unnamed woman, who had just arrived on a flight from Canada, was seemingly looking for a stranger. The elderly woman asked @vvuxian if anyone arriving from Spain had been looking for her because the two were supposed to be meeting up. As an airline employee, @vvuxian knew that she couldn't share private information about other passengers.
The elderly woman accepted the rules laid out by @vvuxian, albeit looking sad in the process. Curious to find out what happened, @vvuxian asked for more information. The woman explained that she had met a stranger on her flight from Canada and that the two had fallen in love during their 11-hour flight. Unfortunately, they had to separate on connecting flights from Spain, but they had made a deal to meet up with one another when they reached their final destination. Unfortunately, the stranger had never shown up. What once looked like a Hollywood romance was quickly turning into a sad tale of reality. Was there nothing that could be done?
Unfortunately, @vvuxian knew that she couldn't help the woman, but she wished her well all the same. After the woman explained that she couldn't reach the stranger by telephone, all seemed to be lost. @vvuxian took down the passenger's phone number and promised to call her if anybody showed up. The woman left the ticket counter and @vvuxian probably assumed that this was the end of the story. We all know that this wasn't the case.
An hour later, during her lunch break, @vvuxian heard a co-worker talking to another elderly woman. The stranger at the counter was explaining that she was supposed to meet a friend but that she couldn't get ahold of her. The woman explained that she had met a stranger on a flight but that they had been separated during their connecting flights. This was her! This was the second lost lover! According to @vvuxian, she basically threw her sandwich in order to run to the front desk. Our heroic airline ticket agent quizzed the new stranger with questions, asking her if she had just come from Spain and was she looking for a certain person? The stranger nods and nods again. This was it!
Deciding to risk it all, @vvuxian calls the phone number that had been left by the earlier visitor. Within minutes the second woman appears at the counter, basically at a sprint! The two collapse into a loving embrace before showering @vvuxian in the thanks. Happy just to have helped, @vvuxian wishes them well while nearly tearing up from happiness herself. A little while later the two elderly lovers return with a thank-you gift, a collection of delicious chocolates. Now, who says that real life can't be like the movies?