Find a Home for Pawpaw: Man's Dying Wish Is to Make Sure His Dog Has a Great Home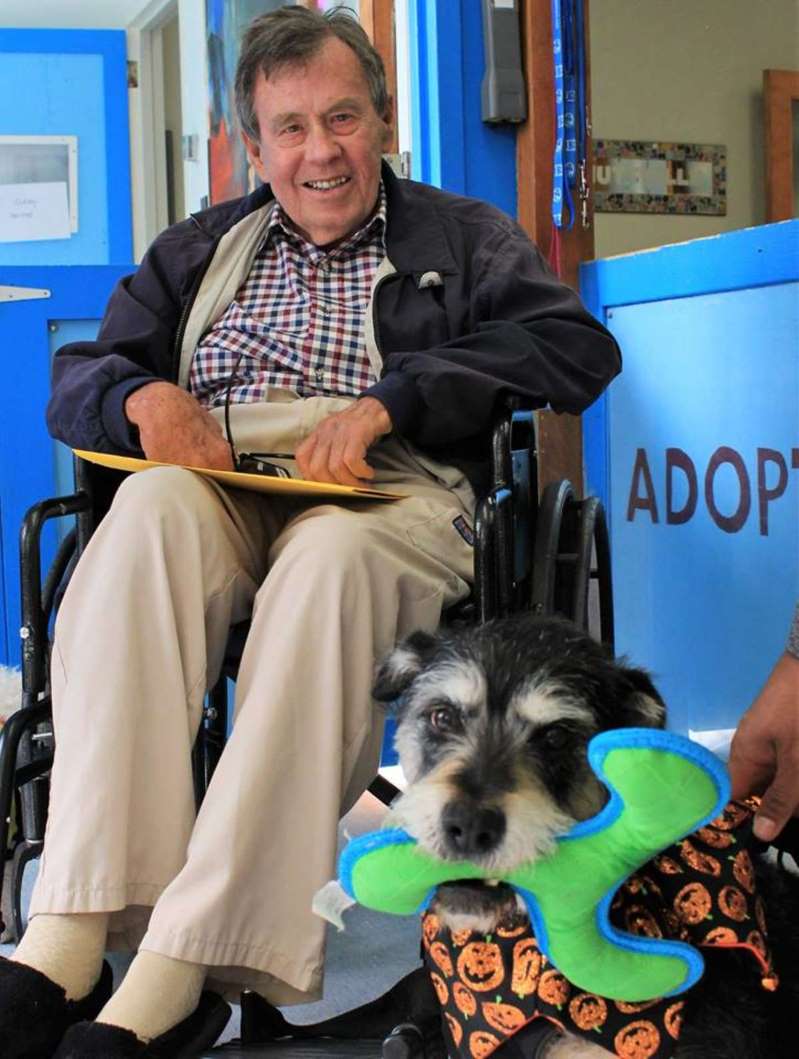 John didn't want to live the rest of his life without a loving dog by his side. He needed a wheelchair to get around, but he knew that he was capable of finding a shelter dog and giving the dog a loving home. In 2017, at an animal rescue in California, he met his new best friend Pawpaw. Just like John, Pawpaw was considered a senior dog, so they instantly bonded and became a family.
The last two years, Jon and Pawpaw have lived of life full of love. John grew up and always had dogs, and Pawpaw is John's 13th dog he has lived with throughout his life. He has said that he couldn't imagine a more perfect companion than Pawpaw.
John suffers from ALS. ALS is a progressive neurodegenerative disease that can affect the spinal cord and the nerve cells in the brain. Unfortunately, there is no cure for the disease and the disease will eventually be fatal, since it will lead to the paralysis of the muscles that control breathing. As John's condition worsens his heath has been declining and he is making plans for the future. His number one priority for the future is finding a home for Pawpaw so that the dog has a family after he passes away.
Many pets, even though they are beloved by their owners, end up homeless when their owners pass away, even if there are still other family members around. Other family members often don't want to deal with the stress of an animal when dealing with other arrangements after a loved one's death. John's forward thinking is heartwarming, since he is trying to do everything in his power to make sure that Pawpaw won't become homeless when he passes away. Many dogs will end up in local animal shelters, and for older dogs it can be deadly. Unfortunately, many animals have to be put down if there isn't a home found fast enough. John is working with Muttville to find a new home for Pawpaw. Muttville gets a lot of different dogs from different backgrounds, but the founder of the shelter said that the ones that affect her most are the dogs that have a wonderful home but are brought there because their owner passed away or moved to a care facility and can't take care of the animal anymore. Muttville has a program that is called Seniors for Seniors. The program helps seniors who have lost dogs and want a seasoned companion.
Pawpaw may be a senior dog, but at 13 years old he still acts like a puppy. He is constantly smiling and loves every human and other dog he meets. Pawpaw is easygoing and will likely fit well into a number of different situations. He could be the right fit for a family or even a single person. He does like to enjoy an active lifestyle, but also loves the indoors and sleeping with his owner. Pawpaw can also go on to help another person who is suffering from an illness. There are many benefits to people like John having a dog. When John adopted Pawpaw, he was told he only had six months to live but he's still here.
Just like John, it's not too early for pet owners to think about what will happen to their beloved pet when they pass. Animals are family and there should be instructions in writing and conversations with whomever will be your pet's advocate. It can help save their lives. Many people are currently sharing John's last wish for Pawpaw in hopes that he finds a new home soon.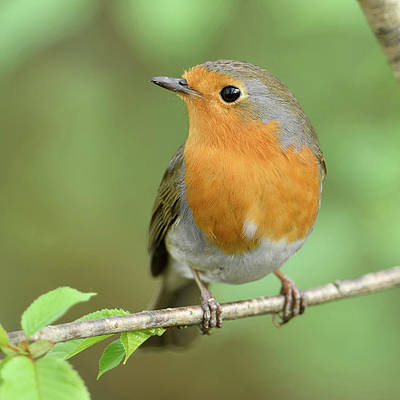 The color peach is most associated with the fruit of the same name. Apart from the fruit and a few flowers, the color peach is not commonly found in nature. There are certainly very few animals that have any shades of peach. However, there is one breed in birds that do display the color peach on its chest. The Eurasian Bullfinch is a small-size but bulky looking bird that is native to Europe and certain regions of Asia. Their range of travel is estimated to be around ten million square kilometers. Their preferred habitat parks, gardens, hedges, trees, and agricultural areas. They get their name from the bull-shaped head. Parts of the upper body are colored grey while the feathers are a mixture of black and white. The legs and feet are pinkish-brown in color. Juvenile bullfinch birds have the same shape as adult birds but they don't have the same colors. The young ones are mostly grey and brown.
For breeding purposes, the Eurasian Bullfinch nests in tall bushes. They lay about 4-7 eggs. The chest is often mistakenly described as red, but it is as peach as it gets. The males have brighter colors, while the females have a slightly beige color on their chest. Their unique color makes them easily recognizable from other birds with similar size and shape. Although the bird has a bulky shape, it is considered a small to medium-sized bird.
They are social creatures and are often found in pairs or groups. They are mostly found busy looking for seeds. Only 10% of BTO Garden BirdWatch gardens have the Bullfinch. Their shy and reclusive personality makes them a rare bird to fine. Although they mostly eat seeds, for their young ones do they occasionally feed on insects. Initially, they were mostly found in woodlands but have now slowly moved to gardens too. Although they migrate during winter months, mostly they stay in the same spot throughout their lives. If you are looking to spot one, try to look for them in a suburban garden with scrubs or thick hedgerows. They prefer to find a thick cover for the nests. As food supply has become more scattered, it has forced the bullfinch to travel more often.
There are reclusive in personality and shy away from human contact. During colder months, they migrate to southern regions of Europe and Asia. Their diet mostly consists of seeds from plants such as ash, elm, and nettle. Their liking for flower buds made them be considered as a pest of fruit trees. Although they are not considered to be an endangered species, their population has seen a decline due to the loss of arable weeds and new agricultural practices.
One of the unique features of the Eurasian Bullfinch is its ability to store seeds in a small sac at the bottom of their mouths. This feature is useful when they have to bring back seeds from long distances for their young ones. Amongst the finch species of bird, the Bullfinch is the only bird that has evolved into adapting this remarkable sac in the mouth.
Another stunning feature of the Eurasian Bullfinch is their singing ability. They have a beautiful soft and subtle call. When the male seeks to attract the females, it uses a soft tone mostly audible to other bullfinch birds only. The call from the male is a polite descending set of notes, repeated at specific intervals. The bullfinch is also skillful in mimicry and is popular birds to keep as pets. They are even able to follow tunes played to them.