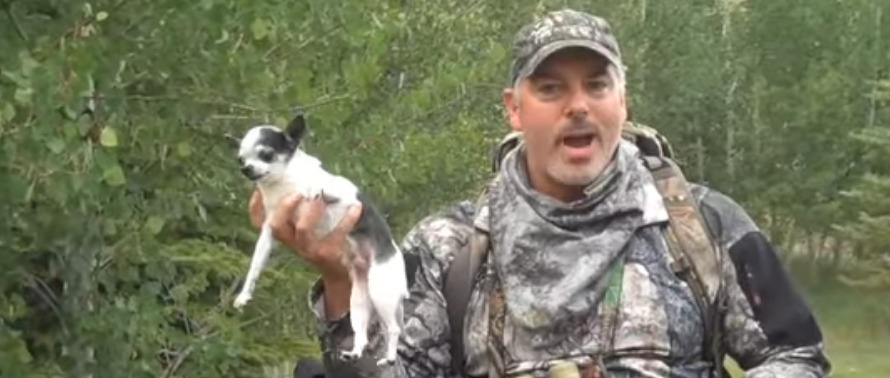 Feisty Chihuahua: The Perfect Hunting Dog?
Kris Burget made a video in September 2011 where he explained the basics of how he prepared for hunting. Kris is a normal sized guy, but he goes out and hunts elk. Even a small elk is at least 500 pounds, but Kris is easygoing and confident as he explains how he gets ready.
The first thing he explains is that you should always have extra clothes, and he points out that even as he was speaking it looked as though there was a rain storm headed his way. If he became too wet and uncomfortable, he would have to cut his trip short, so he wanted to be able to change into rain gear if necessary.
The next thing he talked about was his cow calling gear. The gear was in his pocket and Kris squeezed it so listeners could hear the odd noise it made. Cow calling gear is available at sporting goods stores and hunters can use it to get the attention of the elk they are looking for. There are tutorials online so hunters can learn the best techniques and methods for using the gear.
Kris also carries an extra gun, as could be expected, and he has jerky within easy reach. Beef jerky is a convenient snack that doesn't need to be refrigerated and that can be eaten without silverware, so hunters can conveniently carry it for when they need a snack while they are spending several hours in the outdoors. Hunters have to learn to be patient and do without nice things while on the hunt.
Finally, Kris pointed out that one of the most important things to bring on a hunting trip was a really good companion. For Kris, the perfect companion is his hunting dog.
Anyone watching up to that point would be wondering where his dog was. Most people assume a hunting dog is going to be large, especially if the dog hunts elk. However, this is where Kris surprised everyone.
At that point, with a sly smile, Kris opened his camouflage backpack so he could introduce his hunting dog Coco. At first, you can't see Coco because she is so small, but then she scrambles into view.
Kris is explaining how great Coco is at hunting, and how she is all business when it comes down to it. While he is talking, Coco seems to understand, because she lifts her tiny head higher and barks like crazy.
Kris warns everyone not to let Coco's size fool them. Even though she looks small compared to other Chihuahuas, Coco obviously believes she is fierce and frightening. Her small size might be what makes her so good at tracking.
At the end of the video, Kris picks Coco the rest of the way out of the backpack and holds her up there with one hand. Is it true? I would have to see it to believe it.
AI, Childhood Images and a Holocaust Survivor Finding Her History Again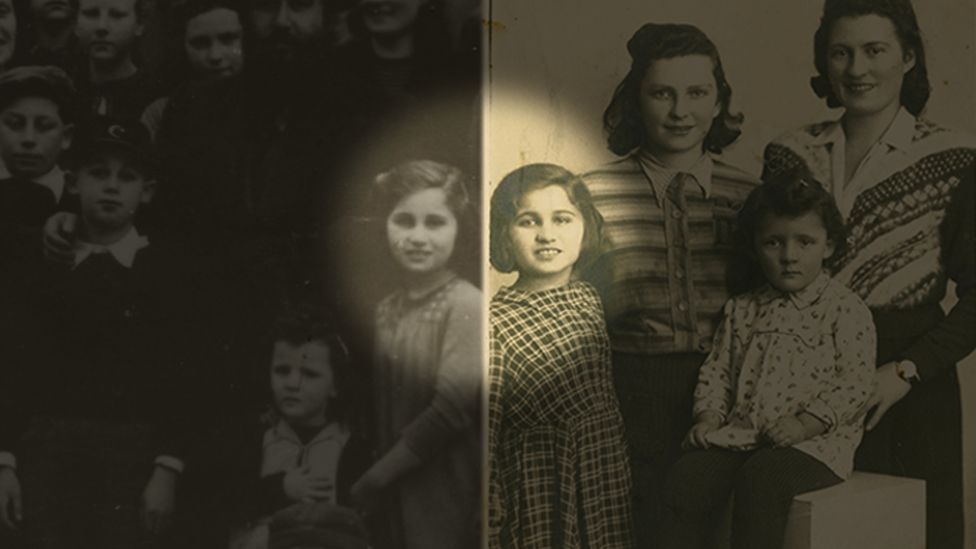 The first half the 20th century was not a good one for Blanche Fixler. As a Jew, she was a target for the Nazis, who succeeded in killing at least 6 million of her countrymen. They were so close to Fixler, at one point she was hiding underneath a bed trying not to breathe. Had she made a noise, the Nazi troops searching the room she was in would have grabbed her in an instant. Through luck, fear, feistiness and perseverance, Fixler survived the Holocaust.
Now, almost some 80 years later, Blanche Fixler is relieving history thanks to artificial intelligence, or AI. A program written by Daniel Pratt, also known as a engineer at Google, has become extremely effective at matching people's faces to their parts in history. In fact, it was so effective, it had a direct impact on Fixler; the software found her face in a historical image from the war period that no one previously knew was Blanche at all. She was just another face of thousands lost until she wasn't.
Dubbed "Numbers to Names," Pratt's program relies on the technology of facial recognition to do its work. While a person's appearance might change over time, their facial structure doesn't. And that makes for a comparable identification when the details are run through the thousands of calculations per second via the software.
In some respects, the software works with the logic of connecting dots. As it makes connections, it builds on that library and makes more connections. Many photos may have one or even two connections, but they still have five or a dozen more than are unknown. By constantly running and making new connections, the software persistently whittles away at the challenge. As it turned out, one of those successes was Blanche Fixler.
Blanche Fixler today is at the ripe age of 86. She is a world away from Germany and Poland and the nightmare she lived through, ensconced in the urban distance of New York. However, thanks to Pratt's program, Fixler has now been identified as a child in two historical photos. Pratt's software did the hard work and connected the dots.
Among the many who were grabbed, rounded up and killed in Poland, Fixler's entire family were victims of the Nazis. At the time, Blanche's name was Bronia to her family, but that was left in the past as she survived the war. Her luck was made possible by an aunt who hid Fixler from the soldiers regularly looking for Jews in hiding. When Fixler saw the photos that had her in them, she also identified her aunt as well as other relatives. That in turn creates more connections that Pratt and those using the software can benefit from in their ongoing work of identification.
The work has been partnered with the U.S. Holocaust Memorial Museum, and it continues to be worked on to provide closure and dignity for the thousands of families related to the victims of the Holocaust. By personalizing the faces of the 6 million, they gain a confirmed history versus being nameless and unknown among the masses lost.