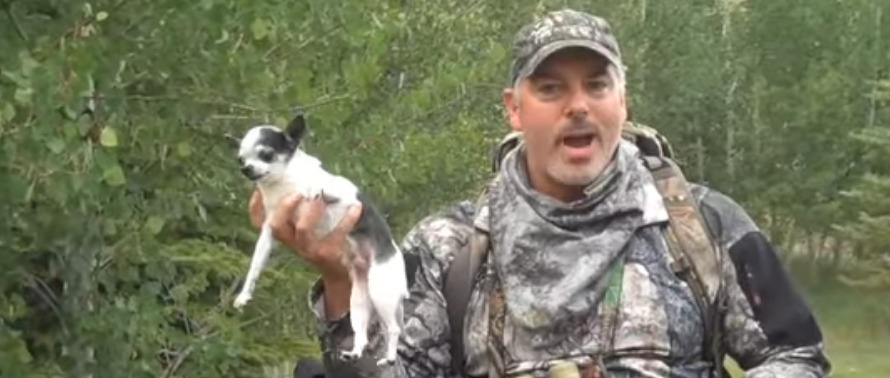 Feisty Chihuahua: The Perfect Hunting Dog?
Kris Burget made a video in September 2011 where he explained the basics of how he prepared for hunting. Kris is a normal sized guy, but he goes out and hunts elk. Even a small elk is at least 500 pounds, but Kris is easygoing and confident as he explains how he gets ready.
The first thing he explains is that you should always have extra clothes, and he points out that even as he was speaking it looked as though there was a rain storm headed his way. If he became too wet and uncomfortable, he would have to cut his trip short, so he wanted to be able to change into rain gear if necessary.
The next thing he talked about was his cow calling gear. The gear was in his pocket and Kris squeezed it so listeners could hear the odd noise it made. Cow calling gear is available at sporting goods stores and hunters can use it to get the attention of the elk they are looking for. There are tutorials online so hunters can learn the best techniques and methods for using the gear.
Kris also carries an extra gun, as could be expected, and he has jerky within easy reach. Beef jerky is a convenient snack that doesn't need to be refrigerated and that can be eaten without silverware, so hunters can conveniently carry it for when they need a snack while they are spending several hours in the outdoors. Hunters have to learn to be patient and do without nice things while on the hunt.
Finally, Kris pointed out that one of the most important things to bring on a hunting trip was a really good companion. For Kris, the perfect companion is his hunting dog.
Anyone watching up to that point would be wondering where his dog was. Most people assume a hunting dog is going to be large, especially if the dog hunts elk. However, this is where Kris surprised everyone.
At that point, with a sly smile, Kris opened his camouflage backpack so he could introduce his hunting dog Coco. At first, you can't see Coco because she is so small, but then she scrambles into view.
Kris is explaining how great Coco is at hunting, and how she is all business when it comes down to it. While he is talking, Coco seems to understand, because she lifts her tiny head higher and barks like crazy.
Kris warns everyone not to let Coco's size fool them. Even though she looks small compared to other Chihuahuas, Coco obviously believes she is fierce and frightening. Her small size might be what makes her so good at tracking.
At the end of the video, Kris picks Coco the rest of the way out of the backpack and holds her up there with one hand. Is it true? I would have to see it to believe it.
Grandpa Rudy Noorlander's Remarkable Recovery After Grizzly Bear Attack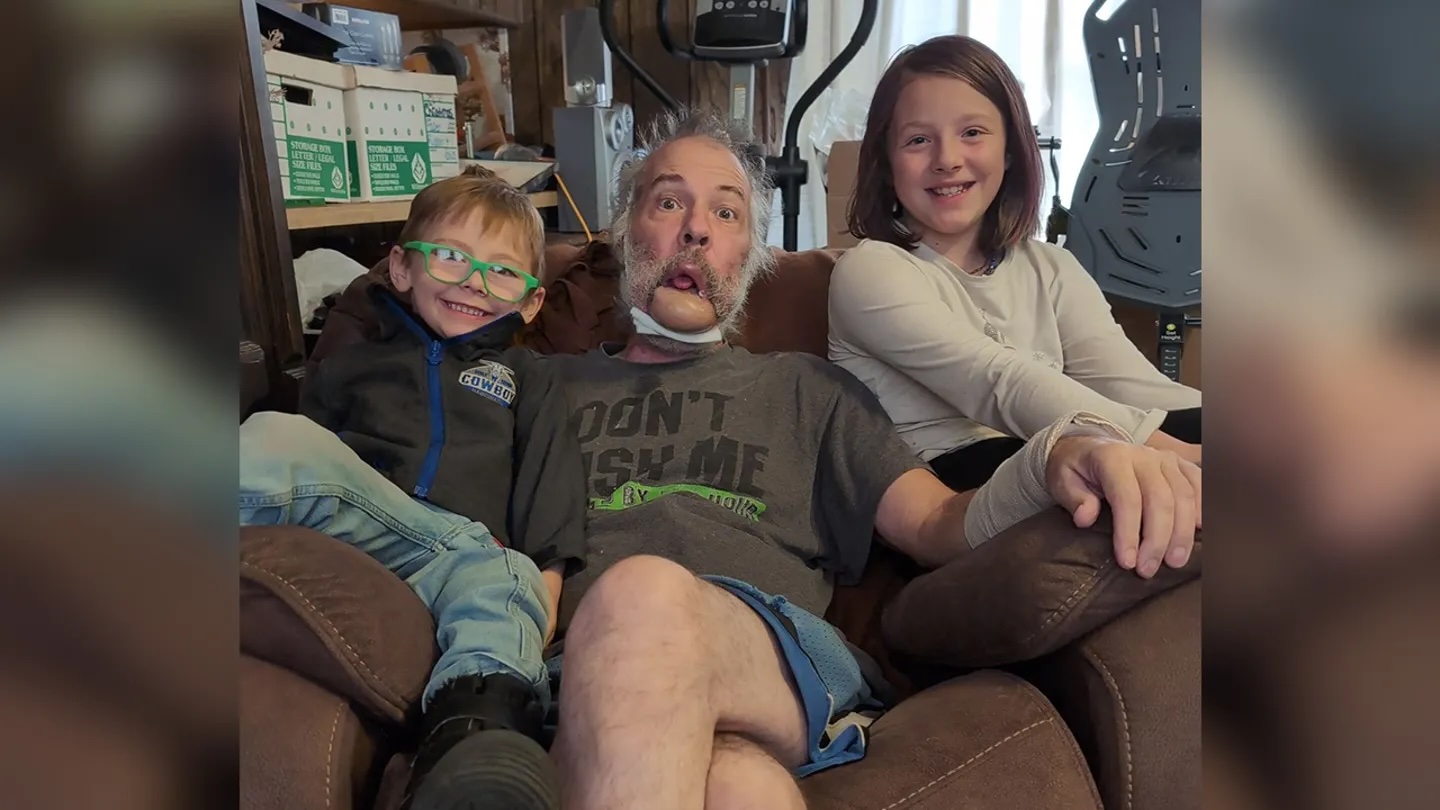 In the rugged wilderness of Montana, a brave 61-year-old man named Rudy Noorlander faced a terrifying encounter with a 9-foot-tall grizzly bear that left him with a ripped-off jaw. Despite this harrowing experience, Rudy's indomitable spirit and determination to recover have amazed his family and community.
On September 8th, while helping a father and son track a shot deer in Custer Gallatin National Forest, Rudy unexpectedly crossed paths with the massive grizzly bear. In a moment of sheer surprise, the bear attacked him, resulting in what Rudy humorously described as the "most disgusting French kiss of his life." The bear tore into his lower jaw, leaving Rudy in a life-threatening situation.
Recalling the traumatic incident, Rudy shared that the attack happened so quickly that he couldn't deploy his bear spray in time, and a misfire from his gun further complicated the situation. Desperate to fend off the bear, Rudy resorted to using his hands, but the grizzly clamped onto his lower jaw with incredible force. Despite the unbearable pain and the bear's rancid breath, Rudy valiantly fought for his life.
Miraculously, Rudy survived the ordeal, and he is expected to make a full recovery. Reflecting on the incident, he acknowledged that there were things he could have done differently to change the outcome, but he remains optimistic about the future. Supported by his family, including daughter Ashley, Rudy jokingly declared that he's going to be "like Rambo out there" in the Montana wilderness.
Despite facing one of the most challenging moments of his life, Rudy Noorlander maintains a positive and resilient attitude. Describing him as the "most positive person" she knows, Ashley praised her father's will to live and his fighting spirit. Rudy, a Montana native, owns Alpine Adventures, a snowmobile rental shop in Big Sky, and the incident has strengthened his connection with family, God, and personal growth.
With unwavering faith, Rudy believes that there is a purpose for his survival, and he plans to share his story through church devotionals and inspirational talks. He sees the attack as a turning point that has guided the rest of his life's journey.