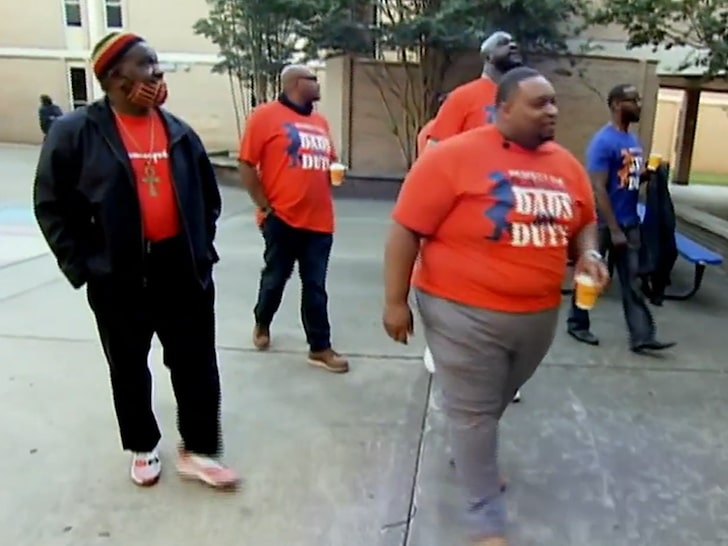 Fathers Clean up a Violent High School
Fights in high school have always been present. In fact, the myth of the high school fight after the last class of the day has been embellished in Hollywood movies for decades. That said, when a school ends up having 23 students getting criminally arrested for violence in less than three days, something is seriously wrong. That was the case at Southwood High School, and the parents of the students realized the school couldn't handle the situation. So, they got involved.
Some of the parents, the fathers, decided to take a more hands-on approach to the problem. Forming a group titled, Dads on Duty, the parents formed a team of about 40 fathers, splitting coverage in shifts at the affected high school. They were present in the morning as the students arrived, maintained a presence in the hallways during the day, and were visible and close to the student floor in the afternoon as school got out. All of the focus was on pointing the students to learning, solving issues with communication and avoiding fighting. As cheesy as the idea sounded, in practice it worked. The students confirmed it verbally, and the statistics on incidents went down, hard. Since the fathers started their shifts, the violence at Southwood High School stopped completely.
Interestingly, no specialization or professional skills were involved. None of the fathers had any background in criminal justice or law enforcement, and none were professional counselors. Instead, they simply applied what they knew best, how to be a parent of kids and teens. Granted, there were still characters who were going to push buttons and trying to get to the edge of the envelope. However, the sense of stability and safety as well as a parental presence that wasn't going to take any lip seemed to make a big difference, even for the worst of the culprits. Students started getting back to learning, going to class and avoiding fights.
For the dads involved, it's been an eye-opener as well. They've become far more in tune with current teenage issues as well as connecting with the students as well. The presence is not just about giving a look or imposing an authority presence when needed. A lot of times, the students are being joked with the same way a parent would do so at home. And it's making a difference.
For Southwood High School, the help was a needed relief. Instead of dealing with a teenage warzone every day, the administration and the teachers could finally get back to do what they do best, teaching. Sometimes it does really take a village to raise a child.
Young Teen Uses Make-a-Wish to Help Feed Homeless For a Year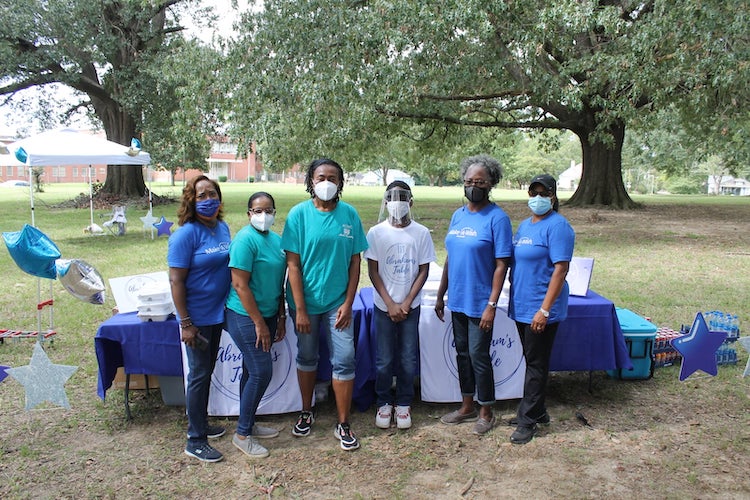 Talk about the latest gaming consoles or smartphones, and teenagers will go over the moon. You'd be surprised to know that there are a few exceptions, or at least one. Just recently, an ailing young boy had the opportunity to choose something exceptional.
What did he choose? He chose to ensure that, at least for the next year, as many street people as possible could have a nice, tasty, and healthy hot meal. Here's the story of a 13-year-old Mississippi boy named Abraham Olafbegi, with a big heart.
A bone marrow transplant was necessary for Abraham last year after he learned he had a rare blood disorder that required it. His transplant had been successful, and he was eligible for Make-A-Wish, an institution that gifts wishes to kids with chronic conditions, within a year of the transplant.
A lengthy wish was what Abraham desired, and he came up with a plan that he discussed with his mother. On the way home from a medical checkup, Abraham told his mother, Miriam Olagbegi, "Mother, I considered it deeply, and I'd like to help the starving," Olagbegi said. "Are you sure, Abraham?' His mom asked him. "There's a great deal you can accomplish; are you sure the PlayStation isn't an option for you?"
Abraham, unlike most teenagers, was not enthralled by the PlayStation. He was sure that he wanted to help homeless people.
Miriam said that Abraham's father agreed that it was a great idea. That's why we couldn't pass up the opportunity to teach our children the virtue of generosity.
During September, Make-A-Wish worked with Abraham to plan a free food distribution day in Jackson, Mississippi, using donated necessities. Abraham estimated that they fed approximately 80 people that first day.
"A few of the homeless people had returned to the area to spread joy by singing to Abraham and his family and thanking everyone after receiving a meal," he said. "The experience warms our hearts. Our parents taught us it is a blessing to serve others."
Still, Abraham's desire remains unfulfilled. Each month for one year, Make-A-Wish will grant Abraham's request to feed the homeless.
To feed up to 80 needy people on the 3rd Saturday of every month, the Mississippi chapter of the charitable organization is partnering with Abraham to identify local sponsors who can keep supplying the food they require. Two portions have already been provided by a local church and business, according to the narrator.
Abraham intends to continue feeding the homeless after his August 2022 has reached fruition. As he sees it, this effort could become a 501(c)(3) non-profit called "Abraham's Table."
The fact that we can carry on with this project excites us greatly. Because it's just so gratifying," Abraham's mother stated. "If I were living on the streets, I would hope that someone would remember me and then do something exceptional for me at some moment in time. My goal is to ingrain in my children a sense of gratitude for what they've received, and we do our best to do the same," she added.