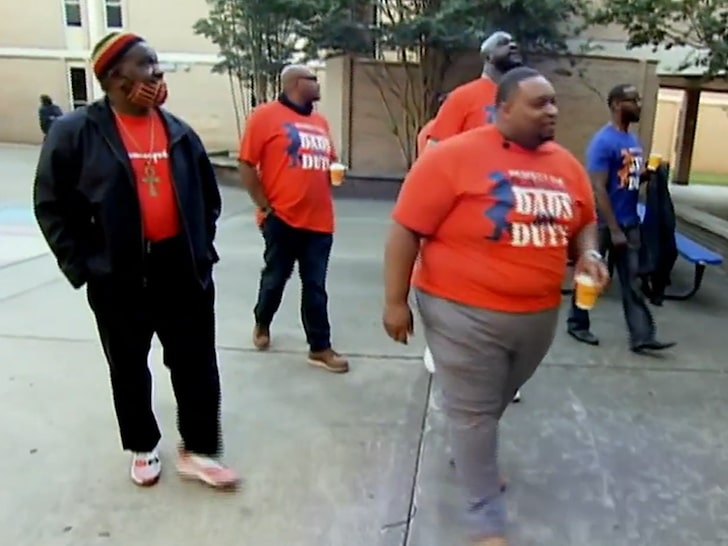 Fathers Clean up a Violent High School
Fights in high school have always been present. In fact, the myth of the high school fight after the last class of the day has been embellished in Hollywood movies for decades. That said, when a school ends up having 23 students getting criminally arrested for violence in less than three days, something is seriously wrong. That was the case at Southwood High School, and the parents of the students realized the school couldn't handle the situation. So, they got involved.
Some of the parents, the fathers, decided to take a more hands-on approach to the problem. Forming a group titled, Dads on Duty, the parents formed a team of about 40 fathers, splitting coverage in shifts at the affected high school. They were present in the morning as the students arrived, maintained a presence in the hallways during the day, and were visible and close to the student floor in the afternoon as school got out. All of the focus was on pointing the students to learning, solving issues with communication and avoiding fighting. As cheesy as the idea sounded, in practice it worked. The students confirmed it verbally, and the statistics on incidents went down, hard. Since the fathers started their shifts, the violence at Southwood High School stopped completely.
Interestingly, no specialization or professional skills were involved. None of the fathers had any background in criminal justice or law enforcement, and none were professional counselors. Instead, they simply applied what they knew best, how to be a parent of kids and teens. Granted, there were still characters who were going to push buttons and trying to get to the edge of the envelope. However, the sense of stability and safety as well as a parental presence that wasn't going to take any lip seemed to make a big difference, even for the worst of the culprits. Students started getting back to learning, going to class and avoiding fights.
For the dads involved, it's been an eye-opener as well. They've become far more in tune with current teenage issues as well as connecting with the students as well. The presence is not just about giving a look or imposing an authority presence when needed. A lot of times, the students are being joked with the same way a parent would do so at home. And it's making a difference.
For Southwood High School, the help was a needed relief. Instead of dealing with a teenage warzone every day, the administration and the teachers could finally get back to do what they do best, teaching. Sometimes it does really take a village to raise a child.
A Boy Expected to Never Write Shows the World What 12 Fingers Can Do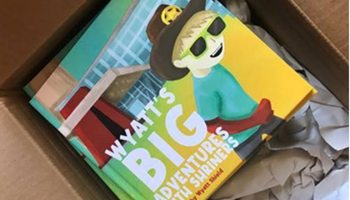 When Wyatt Shield was born, doctors immediately knew they had a developmental mutation case on their hands, no pun intended. The newborn boy was born with 12 fingers. Specifically, each hand came with an additional thumb. Technically known as thumb polydactyly, Wyatt was going to be able to live and function, but the use of hands for dexterity work like writing was going to be limited or none. Like many children with extra parts due to development mutations, Wyatt's extra thumbs were removed a year later thanks to the support and help of the Shriners Children's Hospital, located in St. Louis.
However, regardless of what the medical experts and doctors thought at the time, Wyatt wasn't keen on agreeing with their conclusion about his recovery. Instead, some five years later, Wyatt decided to become an author and write his first book. The story was about his experience at the Shriners' Hospital, from what he could remember, and what he was told about what occurred there to help him. Even more surprising, the book gained enough support to be published, and it's now in circulation.
The story of Wyatt's surgery trip covers all the different procedures he had to go through as well as his perspective of the doctors. It's a kid's view of the world clearly, and Wyatt wanted to show other kids not only could he prove medical experts wrong, but write a book doing so as well. His parents think Wyatt just rocks something huge. It's a classic outcome of what a child can pursue if he's not stopped first and prevented from achieving the "impossible."
The Shriner impact is a family thing for Wyatt and his parents as well. Wyatt's grandfather on his mother's side was a Shriner for a half century. Seeing the program give back personally to the family was a work effort coming full circle because of all the years of volunteering and support his grandfather provided Shriners before Wyatt was ever born. In the same vein, some of the profits from Wyatt's book sales will go right back to the Shriners, as Wyatt and his family wanted. It's a sense of paying forward for the next child that needs help like what Wyatt received for his hands.
And, as for Wyatt, he's off to his next adventure and challenge. His hands are doing just fine, and he's taking on new ideas for his next books as well.