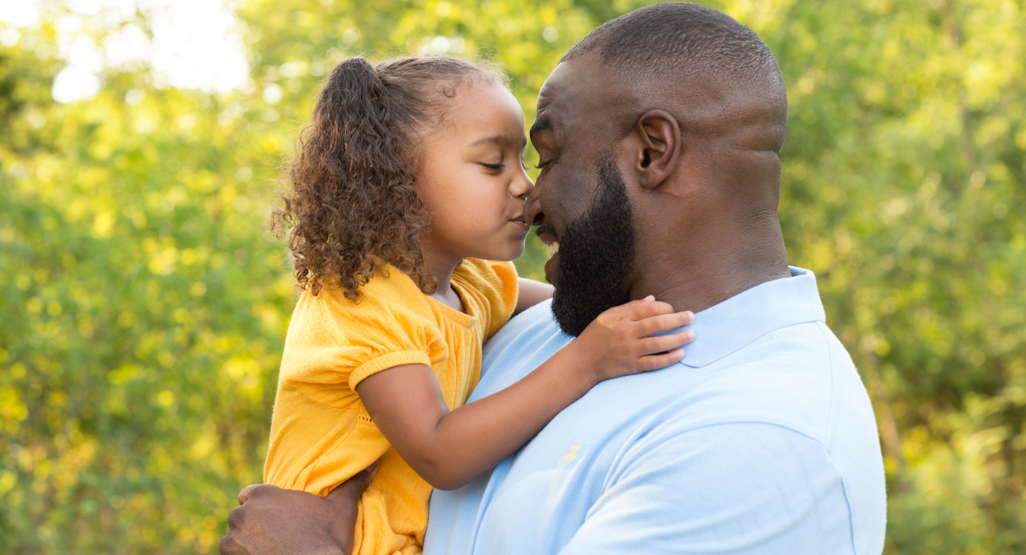 Father+Kids Time Increases in Modern Years Versus Prior Decades
The typical pattern of a father's relationship with his kids in the past decades has been a distanced one at young ages to develop into a closer stabilizing contact as kids go into their later teens and become young adults. That pattern has been around for decades. And prior to that, kids barely had a relationship at all with their fathers until adulthood altogether. However, in recent years, a very different trend has developed. Young fathers are spending an incredible amount of time with their kids, far greater than ever before, which is a huge paradigm shift.
A Father's Role
Psychologists and educators have long premised that a father's role is a critical component to raising a child. For many households, the primary caregiver and role model for decades has been the mother, either because of a distanced father or no father figure at all. Many social scientists have also attributed society's woes to the same issue as well. Whoever is right, they all agree on one point – a father figure has an impact on how kids grow up and see the world around them, just as a mother does.
Ground-Shift in Father Involvement
In the last few years, studies and researchers have noted fathers are not just increasing their time with kids, they are tripling it. The energy involved and activities have gone through the roof, from very early basic care such as diaper-changing to behavior and norms development as kids grow older. Everything from feeding to school and homework support to guidance has been getting invaded by the presence of more and more fathers. The mothers generally aren't complaining, given the amount of work involved anyways.
Millennial fathers in particular have a very different view of their role in a family, quite a contrast from their fathers and grandfathers, who were distant at best or not present at worst. It's not a perfect world though; Millennial fathers are still dealing with many of the same issues as their predecessors, including marriage challenges, divorce and child support differences. Nonetheless, they actively want to be involved with their kids, especially at young ages. And the involvement is not gender-specific either. The stereotype was that fathers focused on their sons the most. Millennial dads, however, are spending an incredible amount of time with their daughters as well, as well as redefining cultural rules about which gender does what work. Dishwashing, cleaning, child-rearing and clothing aren't just a mother's role in their minds. And their kids are learning this different perspective firsthand.
Recent Years Pushed Fatherhood Change Over the Top
2020 and the COVID pandemic really pushed things over the top as well. The fact that so many people had to work from home and remotely gave fathers far more exposure and time with their home life and kids. And that seems to have made an impact. Now, many are questioning why they can't continue to keep working remotely and still be involved with their kids at home. How well that change sticks will depend on employers accommodating the shift or fighting it with demands to return or pay cuts for working remote.

Jane Goodall Initiates Massive Billion Tree Reforestation Project Involving Fans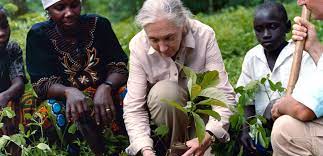 The loss of flora and fauna species due to habitat loss is among the most harmful and distressing outcomes of deforestation. Forests are home to 70 percent of ground plants and biological species, according to National Geographic. Deforestation endangers not only known species but also new species.
The rainforest trees offering shelter for some animals also create a temperature-regulating covering. Deforestation causes a more severe temperature change from day to sundown, similar to a desert, fatal for many residents.
Major Reforestation Effort
Many efforts have been established over the decades to mitigate the effects of deforestation. The Jane Goodall Foundation's most recent efforts, on the other hand, are being considered ambitious and massive projects. Many individuals believe that individuals can restore forests all across the world.
Throughout the United Nations Climate Week, world-renowned primatologist Dr. Jane Goodall started a grassroots initiative to promote their ecological renovation project, the Trillion Tree Campaign.
Trees for Jane is a neighborhood preservation and reforestation initiative founded by Jane Goodall, the empowering founder of the Jane Goodall Institute. Its purpose is to end environmental destruction and help restore the world's diminishing stock of natural vegetation.
She voiced the film A Trillion Trees, which encourages everyone to grow a plant in their yards, roofs, or towns.
As the globe approaches a critical boundary in stopping climate change, their webpage strives to motivate, inform, and mobilize a worldwide audience to act now.
They believe that Trees For Jane will inspire a worldwide audience to help the UN's aim of planting one trillion trees by 2030, from learners and lecturers to advocates, organizations, and politicians.
While Goodall urges everyone to plant trees, the documentary also emphasizes the necessity of tree protection and restoration. At TreesforJane.org, anyone may help by planting a tree or contributing.
What is Deforestation?
Deforestation is the planned, natural, or unintentional clearing, damaging, or otherwise removal of trees. It may happen anywhere with many trees and various greenery, but it's happening a lot right now in the Amazon rainforest.
Global warming, logging, soil degradation, limited harvests, inundation, higher greenhouse gas levels in the air, and a slew of other issues for aboriginal populations can all occur due to reducing trees and various plants.
Greenhouse Gases Have Increased
A lack of trees permits a more significant quantity of greenhouse gases to be emitted into the atmosphere, in addition to habitat loss. Healthy forests absorb CO2 from the atmosphere and operate as excellent carbon sinks. Deforested areas lose this ability, releasing more carbon into the atmosphere.
The Atmosphere's Water
The trees also help in controlling the water cycle, which helps to prevent the amount of water in the atmosphere. There is less water in the air to return to the soil in deforested areas. As a result, the earth becomes drier, making it impossible to cultivate crops.
Erosion of The Soil and Flooding
Soil degradation and coastal flooding are two further consequences of deforestation. Trees aid in the retention of water and dirt, which offers abundant nutrients for other forest life.
The land erodes and drains away without woods, forcing people to relocate on and continue the cycle. The barren soil left behind by this soil degradation is more vulnerable to flooding, particularly in coastal areas.