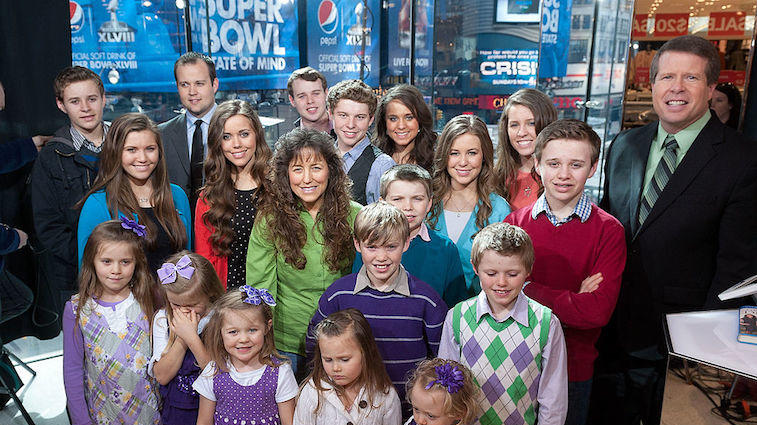 Fans of the Duggar Family have a new theory about Josh Duggar
Jim Bob And Michelle Duggar continue to have a large fan following due to their 19 Kids and Counting reality show that aired from 2008 to 2015. The controversial show featured nine girls and ten boys of Jim and Michelle. At one point the show was the most popular show on TLC and also landed in Neilson's "Cable Top 25" ranking.
With 19 children in one house, there are a lot of different dynamics at play. Fan of the show believes that there is a money related dispute between Jim and Jill Bob. Both Derick and Jill don't get much screen time as they are often shown to be busy with their own private life. The other family member that doesn't get much screen time is Josh Duggar, who has developed a reputation for being a trouble maker. During his younger days, he was accused of sexually assaulting several family members. That eventually led to the cancellation of the show.
Recently, Josh Duggar has been back in the news. This time it is because of the fan theory that has surfaced online. According to the fan theory, Josh Duggar and his wife Anna are scheming to become owners of the Duggar family house, which is an enormous property, probably worth millions of dollars. Just to provide an idea of the size of the house, the laundry room has four washers and four dryers, running nine loads of laundry a day. The house has gone through expensive renovations and expansions.
The fan theory is based on the fact that Josh and Anna seem to be overly connected with the Duggar house. They continue to live in it even though Josh and his parents don't get along too well. With the history of the violence of Josh, his parents have distanced them from him and Anna. Josh has also been accused of cheating on his wife. It would be fair to say, Josh has not demonstrated himself as a person of high moral standards and character. The fan theory believes that the only reason Anna has been staying with Josh is because of the greed to own the property one day. Josh has even admitted to cheating. Anna claimed she didn't want to divorce him due to religious reasons but fan theory believes it all about the money. She is biding time until she gets the property. It's all part of a plan. Anna is shown to be "very happy" on her social media accounts, but given the track record of the couple, the fans believe it is all fake. The couple already has five children and they expect to continue to have more. Looks like they don't want to leave anything to chance and position themselves as front runners to inherit the house.
This theory is further reinforced with the news that Josh Duggar has not been doing good financially. The last job he had was of a used car salesperson and that was a while ago. On Reddit forums, this fan theory has gained a lot of attention. The fans believe that the Duggar child who has the most grandchildren might inherit the house. Also, Bob and Michelle might show some pity on Josh given that he has gone through a lot in his life, although it has mostly been his fault.
Act of Kindness at Party City Launches Heartwarming Viral Challenge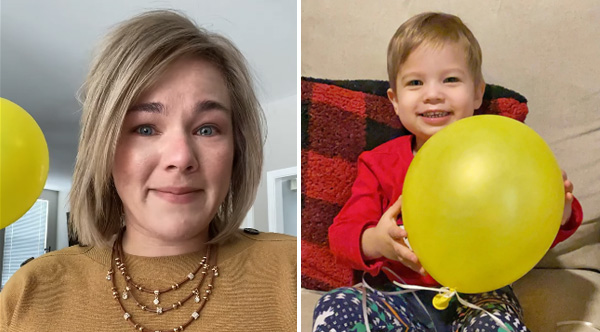 When Natasha and her son Grayson packed up their bags to visit Party City in Martinsburg, WV, they really had no idea what they were getting themselves into. Ostensibly on a trip to get some Valentine's Day gifts for school, Natasha and her son would end up engaging in a conversation with the cashier at the register. A short talk later and the cashier would gift young 2-year-old Grayson a yellow balloon. While the interaction may have seemed relatively mundane at a glance, it would go on to launch a viral challenge that would bring smiles to households around the world.
Launching a Viral Challenge — on Accident!
After returning home from Party City, Natasha Kable Fogle realized the depth of how touched she was by the gesture of kindness. Natasha would turn to Facebook in order to highlight the act of kindness granted at Party City as well as what it meant to her son, Grayson. While Natasha had wanted to spread the word about Party City's positive practices, she had no idea that her Facebook message would become the next big thing in viral challenges!
Natasha uploaded a video thanking the cashier at Party City for her act of kindness, and it wasn't long until the message had found its way around the internet. Pretty soon, a local law firm near Natasha would decide to launch the #YellowBalloonChallenge. The law firm, named Catrow Law PLLC, decided to launch the challenge on Twitter to start an avalanche of positive acts of kindness.
Catrow Law described the #YellowBalloonChallenge as a game of passing kindness forward in ways both large and small. From mowing the lawn or shoveling a driveway to paying for the car behind you at the coffee shop, the Yellow Balloon Challenge would quickly find its footing on the internet. To get things started, Catrow Law PLLC would pay $100 to Meals on Wheels by paying for a stranger's account. The donation was tagged with a simple message, "Keep the yellow balloon challenge going!"
The Internet Saves the Day
From Catrow Law PLLC, the Yellow Balloon Challenge would find its way to Studio M Boutique where it was summarily accepted. Studio M Boutique would agree to donate 10% of its sales for an entire night to a client that had been engaging in a fight against cancer. Not only would Studio M Boutique end up raising an exceptional amount of funds, but the business would push the Yellow Balloon Challenge into another demographic of potential challengers. Among the other local businesses to engage in the Yellow Balloon Challenge was TJ's Pit Stop who had dedicated its donations to The Boys and Girls Club.
Viral social media challenges have played a huge role in day-to-day life and the Yellow Balloon Challenge was no exception. First there was the Ice Bucket ALS challenge and now the Yellow Balloon Challenge. What else can the internet do to help those in need?