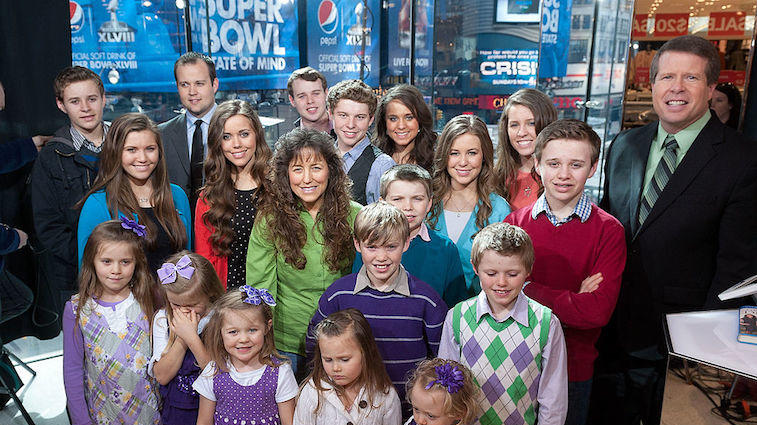 Fans of the Duggar Family have a new theory about Josh Duggar
Jim Bob And Michelle Duggar continue to have a large fan following due to their 19 Kids and Counting reality show that aired from 2008 to 2015. The controversial show featured nine girls and ten boys of Jim and Michelle. At one point the show was the most popular show on TLC and also landed in Neilson's "Cable Top 25" ranking.
With 19 children in one house, there are a lot of different dynamics at play. Fan of the show believes that there is a money related dispute between Jim and Jill Bob. Both Derick and Jill don't get much screen time as they are often shown to be busy with their own private life. The other family member that doesn't get much screen time is Josh Duggar, who has developed a reputation for being a trouble maker. During his younger days, he was accused of sexually assaulting several family members. That eventually led to the cancellation of the show.
Recently, Josh Duggar has been back in the news. This time it is because of the fan theory that has surfaced online. According to the fan theory, Josh Duggar and his wife Anna are scheming to become owners of the Duggar family house, which is an enormous property, probably worth millions of dollars. Just to provide an idea of the size of the house, the laundry room has four washers and four dryers, running nine loads of laundry a day. The house has gone through expensive renovations and expansions.
The fan theory is based on the fact that Josh and Anna seem to be overly connected with the Duggar house. They continue to live in it even though Josh and his parents don't get along too well. With the history of the violence of Josh, his parents have distanced them from him and Anna. Josh has also been accused of cheating on his wife. It would be fair to say, Josh has not demonstrated himself as a person of high moral standards and character. The fan theory believes that the only reason Anna has been staying with Josh is because of the greed to own the property one day. Josh has even admitted to cheating. Anna claimed she didn't want to divorce him due to religious reasons but fan theory believes it all about the money. She is biding time until she gets the property. It's all part of a plan. Anna is shown to be "very happy" on her social media accounts, but given the track record of the couple, the fans believe it is all fake. The couple already has five children and they expect to continue to have more. Looks like they don't want to leave anything to chance and position themselves as front runners to inherit the house.
This theory is further reinforced with the news that Josh Duggar has not been doing good financially. The last job he had was of a used car salesperson and that was a while ago. On Reddit forums, this fan theory has gained a lot of attention. The fans believe that the Duggar child who has the most grandchildren might inherit the house. Also, Bob and Michelle might show some pity on Josh given that he has gone through a lot in his life, although it has mostly been his fault.
Dog Trainer and Dog Groomer Get Married Accompanied By Their Best Friends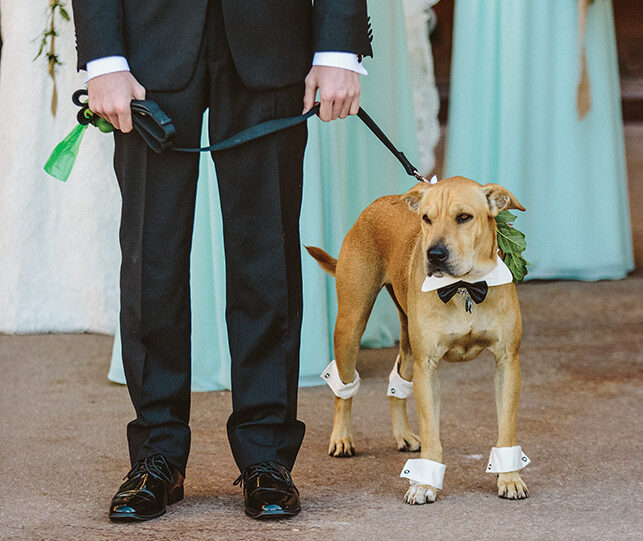 Weddings Are for Sharing With Loved Ones
When people get married, they spend one perfect day with their most loved friends and family. While many people only think about their human friends and family, there are a lot of people who could never imagine starting this important new chapter in their lives without their beloved pets. In fact, many people might have to admit, if they were being honest, that they loved their pets more than some of the relatives who came to the wedding, especially if they felt obligated to invite some relatives they rarely see and barely know.
Some People Already Spend Their Lives With Pets
Anyone who works full-time as a dog trainer or groomer already spends most of their working days with animals. They see dogs all day long, and they make the choice to do so because of many reasons. Working with pets is rewarding on many levels. Especially if you see the same dogs again and again, you form a close bond. Communicating with pets is therapeutic and generally far less stressful than dealing with humans. The people who work with dogs don't get sick of dogs and try to go home to a quiet house; they tend to have larger pet families than average.
A Dog Trainer and a Dog Groomer Tie the Knot
Paul and Annette Anthony are typical in that they work with dogs as a profession, and they have a large pet family. On the day they got married, their family consisted of 2 humans and 9 canines. Both Paul and Annette admitted that their pets were more to them than just fun — their beloved dogs also helped them get through rough times in their lives, including personal tragedies. Annette's German Shepherd Pesci is even an emotional support animal, helping her to deal with severe anxiety and depression. There was no way that their pets were going to be left out of the most important day of their lives going forward.
Canine Best Man
Paul's service dog Finn has earned his retirement. Finn has competed in over 40 events, earning titles and even setting records. He was also there for Paul when Paul developed PTSD after being at the scene of the deadliest plane crash in Pennsylvania's history. Finn was the one who helped with the proposal, giving Annette the ring with a note asking her to marry his dad. It was only fitting that Finn ended up being one of the best men at the wedding too.
A Family Affair
All 9 dogs walked down the aisle and stayed throughout the ceremony. Annette's dog Pesci even came to comfort her during the ceremony when she started to cry from happiness because he wanted to make sure his momma was all right. Whether you want to use your dogs in the ceremony as ring bearers, best men, or flower girls, or if you just want them to be present, it makes sense to have your pets help you celebrate such an important day in your life.