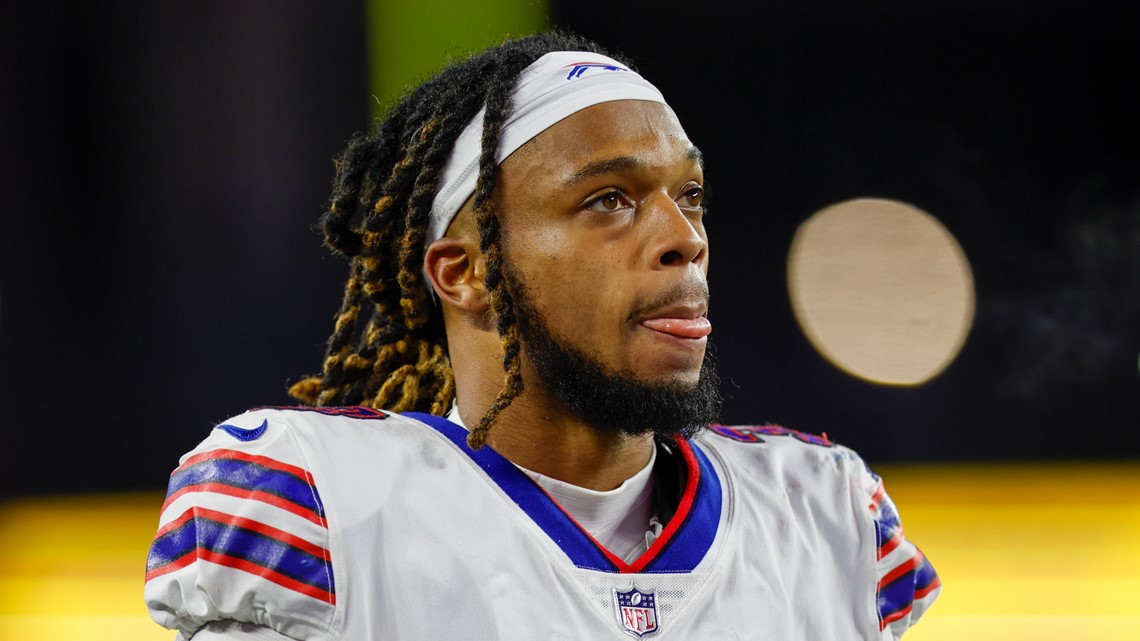 Fans of NFL Safety Damar Hamlin Donate Millions to his Charity Following his Cardiac Arrest Incident
Up to two days after NFL Player, Damar Hamlin experienced a cardiac arrest during a game, hundreds of thousands of fans were donating millions to his online charity. Within two days, contributions had surpassed five million dollars.
When Buffalo Bills safety Damar Hamlin passed out on the turf during Monday evening's match versus the Cincinnati Bengals, the NFL community was shocked.
Following a tackle in the first quarter, the 24-year-old experienced cardiac arrest and is still in critical condition.
When Hamlin was brought off the field approximately 19 minutes after collapsing at 8:55 p.m., the Bills had gathered for prayer. The game was called off a short while after the paramedics left the field, and the players slowly filed off the field and then into their changing rooms.
A GoFundMe for his foundation "Chasing M's" began spreading online when the game was formally rescheduled.
Hamlin initiated the digital toy drive campaign just over two years ago with an initial target of $2,500. Following his incident on the field, fans have donated more than five million dollars.
GoFundMe tweeted Monday evening, "Following his injuries on the field tonight, supporters throughout the nation are paying their respects for him as well as his family by contributing to his charity.
In his birthplace of Pittsburgh, where he attended college for five years, Hamlin played in 48 games with the Panthers. As a senior, he was selected as a team captain and made the second-team All-ACC.
The Bills selected Hamlin in the sixth round of the 2021 NFL Draft. He appeared in fourteen games as a rookie before taking over as the starter this season when Micah Hyde injured himself.
The Buffalo Bills announced in a statement that Damar Hamlin was still in serious condition on Wednesday after spending one more night inside an intensive care unit. He is, however, displaying "signs of improvement," they pointed out.
In Monday evening's game versus the Cincinnati Bengals, the NFL player who is 24 years old, passed out. According to Bills officials, he experienced a cardiac arrest.
During a play with 5:58 left in the first quarter of the game, Tee Higgins, a Bengals wide receiver, who'd been carrying the ball, struck 24-year-old safety Hamlin in the torso with his helmet. Higgins was pulled to the ground by Hamlin. After that, Hamlin got up but soon fell to the ground.
On the night after the incident, Dorrian Glenn, Hamlin's uncle, told the media just outside of the Medical Center that his nephew's heart had stopped twice—once on the field and once inside the hospital. Charlie De Mar of CBS Chicago reported this. Glenn added that Hamlin isn't able to breathe independently due to a lung injury. He stated that the player was previously receiving a hundred percent oxygen through a ventilator, but that now only received fifty percent.
Brave 12-Year-Old Girl Saves Family from Carbon Monoxide Poisoning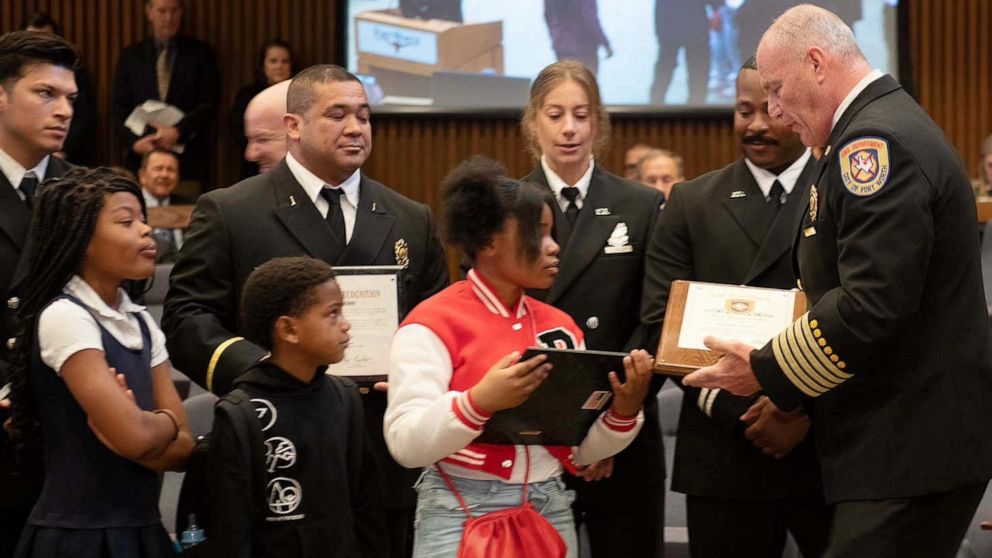 In a remarkable act of courage and quick thinking, 12-year-old Jaziyah Parker from Fort Worth, Texas, became a true hero when she saved her family from a dangerous situation. Jaziyah's keen observation and immediate action prevented a potential tragedy from unfolding.
One day, while Jaziyah was at home, she noticed something was wrong. Her mother and younger brother began to feel sick and lose consciousness. Jaziyah didn't panic but instead sprang into action. She grabbed the phone and dialed 911, desperately seeking help. In the recording of the 911 call, Jaziyah can be heard saying, "Something wrong with my mama. Can you hurry up and come?" Her plea for assistance was a crucial step that would ultimately save her entire family.
Little did Jaziyah know, her family's home was filling up with a silent but deadly gas called carbon monoxide. This odorless and colorless gas can be extremely harmful and even fatal when inhaled. But Jaziyah's sharp instincts and timely call for help prevented a tragic outcome. Her actions ensured that her family received the necessary assistance in time.
The Fort Worth Fire Department recognized Jaziyah's bravery and quick thinking during a special ceremony held on May 23, 2023. The firefighters honored her for her heroic act, commending her for the bravery she displayed in a challenging situation. Jaziyah's actions exemplify the importance of staying calm and taking action during emergencies.
Carbon monoxide poisoning is a serious concern, as it can occur in any home due to faulty appliances, heating systems, or ventilation issues. This incident serves as a reminder for everyone to have carbon monoxide detectors installed in their homes and to be aware of the signs and symptoms of poisoning. Symptoms such as dizziness, headaches, nausea, and confusion should never be ignored, as they could indicate carbon monoxide exposure.
Jaziyah's story is an inspiration to us all. Her courage and quick response saved her family from a potentially fatal situation. She serves as a shining example of how even young individuals can make a significant impact and help those in need. Her actions remind us that heroes can emerge at any age, and we should always be prepared to lend a helping hand in times of crisis.