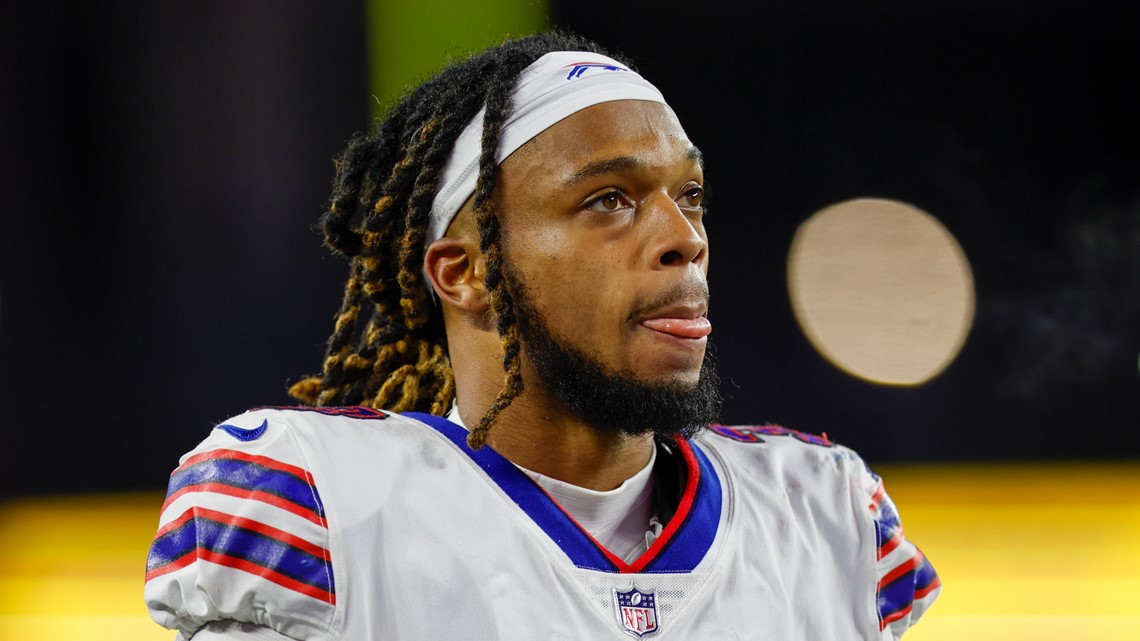 Fans of NFL Safety Damar Hamlin Donate Millions to his Charity Following his Cardiac Arrest Incident
Up to two days after NFL Player, Damar Hamlin experienced a cardiac arrest during a game, hundreds of thousands of fans were donating millions to his online charity. Within two days, contributions had surpassed five million dollars.
When Buffalo Bills safety Damar Hamlin passed out on the turf during Monday evening's match versus the Cincinnati Bengals, the NFL community was shocked.
Following a tackle in the first quarter, the 24-year-old experienced cardiac arrest and is still in critical condition.
When Hamlin was brought off the field approximately 19 minutes after collapsing at 8:55 p.m., the Bills had gathered for prayer. The game was called off a short while after the paramedics left the field, and the players slowly filed off the field and then into their changing rooms.
A GoFundMe for his foundation "Chasing M's" began spreading online when the game was formally rescheduled.
Hamlin initiated the digital toy drive campaign just over two years ago with an initial target of $2,500. Following his incident on the field, fans have donated more than five million dollars.
GoFundMe tweeted Monday evening, "Following his injuries on the field tonight, supporters throughout the nation are paying their respects for him as well as his family by contributing to his charity.
In his birthplace of Pittsburgh, where he attended college for five years, Hamlin played in 48 games with the Panthers. As a senior, he was selected as a team captain and made the second-team All-ACC.
The Bills selected Hamlin in the sixth round of the 2021 NFL Draft. He appeared in fourteen games as a rookie before taking over as the starter this season when Micah Hyde injured himself.
The Buffalo Bills announced in a statement that Damar Hamlin was still in serious condition on Wednesday after spending one more night inside an intensive care unit. He is, however, displaying "signs of improvement," they pointed out.
In Monday evening's game versus the Cincinnati Bengals, the NFL player who is 24 years old, passed out. According to Bills officials, he experienced a cardiac arrest.
During a play with 5:58 left in the first quarter of the game, Tee Higgins, a Bengals wide receiver, who'd been carrying the ball, struck 24-year-old safety Hamlin in the torso with his helmet. Higgins was pulled to the ground by Hamlin. After that, Hamlin got up but soon fell to the ground.
On the night after the incident, Dorrian Glenn, Hamlin's uncle, told the media just outside of the Medical Center that his nephew's heart had stopped twice—once on the field and once inside the hospital. Charlie De Mar of CBS Chicago reported this. Glenn added that Hamlin isn't able to breathe independently due to a lung injury. He stated that the player was previously receiving a hundred percent oxygen through a ventilator, but that now only received fifty percent.
Grandpa Rudy Noorlander's Remarkable Recovery After Grizzly Bear Attack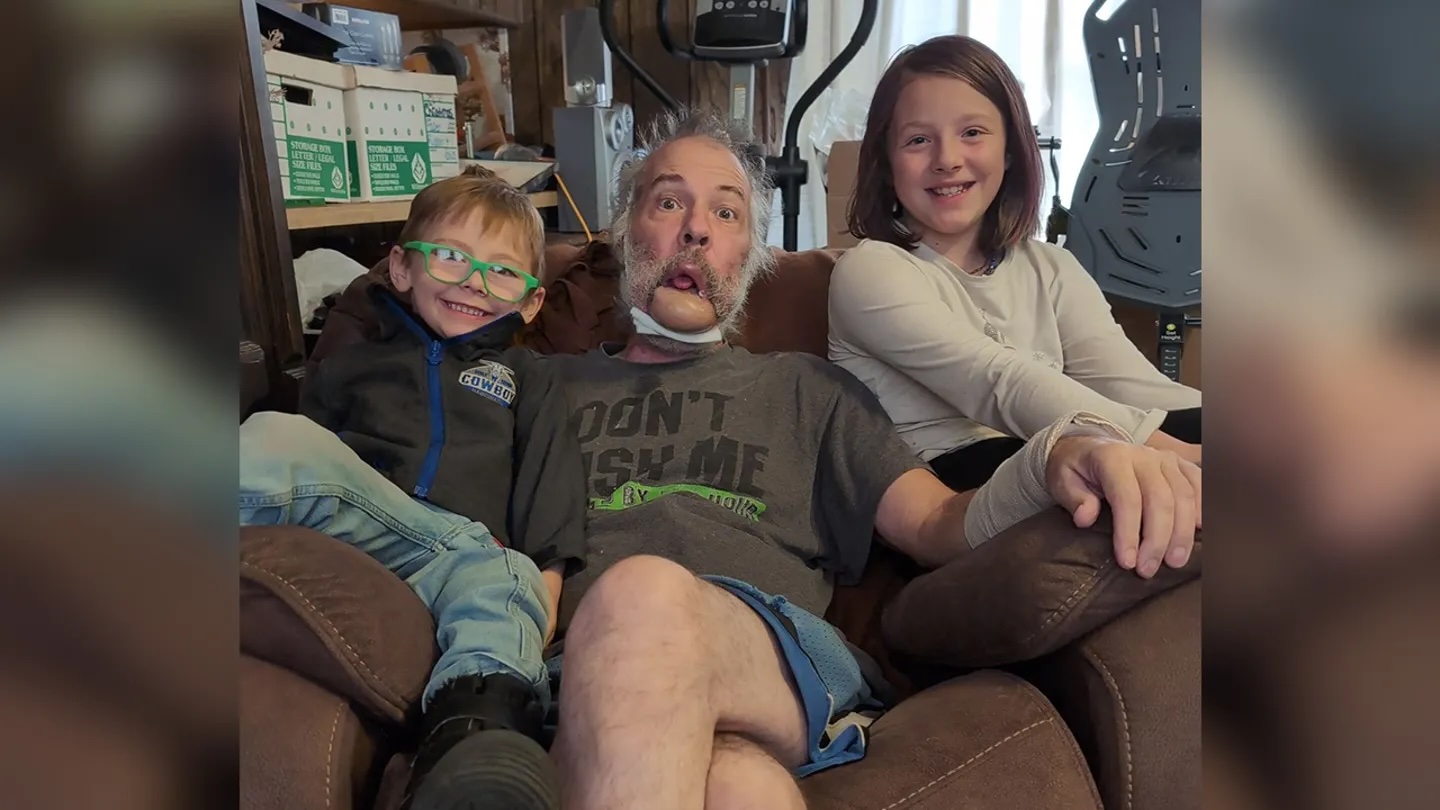 In the rugged wilderness of Montana, a brave 61-year-old man named Rudy Noorlander faced a terrifying encounter with a 9-foot-tall grizzly bear that left him with a ripped-off jaw. Despite this harrowing experience, Rudy's indomitable spirit and determination to recover have amazed his family and community.
On September 8th, while helping a father and son track a shot deer in Custer Gallatin National Forest, Rudy unexpectedly crossed paths with the massive grizzly bear. In a moment of sheer surprise, the bear attacked him, resulting in what Rudy humorously described as the "most disgusting French kiss of his life." The bear tore into his lower jaw, leaving Rudy in a life-threatening situation.
Recalling the traumatic incident, Rudy shared that the attack happened so quickly that he couldn't deploy his bear spray in time, and a misfire from his gun further complicated the situation. Desperate to fend off the bear, Rudy resorted to using his hands, but the grizzly clamped onto his lower jaw with incredible force. Despite the unbearable pain and the bear's rancid breath, Rudy valiantly fought for his life.
Miraculously, Rudy survived the ordeal, and he is expected to make a full recovery. Reflecting on the incident, he acknowledged that there were things he could have done differently to change the outcome, but he remains optimistic about the future. Supported by his family, including daughter Ashley, Rudy jokingly declared that he's going to be "like Rambo out there" in the Montana wilderness.
Despite facing one of the most challenging moments of his life, Rudy Noorlander maintains a positive and resilient attitude. Describing him as the "most positive person" she knows, Ashley praised her father's will to live and his fighting spirit. Rudy, a Montana native, owns Alpine Adventures, a snowmobile rental shop in Big Sky, and the incident has strengthened his connection with family, God, and personal growth.
With unwavering faith, Rudy believes that there is a purpose for his survival, and he plans to share his story through church devotionals and inspirational talks. He sees the attack as a turning point that has guided the rest of his life's journey.