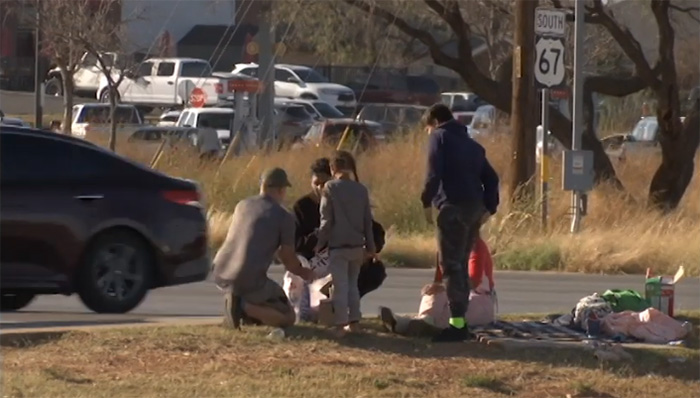 Family Facing Tough Times Get Served By Texas Man
Of the thousands of individuals living on the streets in Texas, more than six thousand are families. It's particularly heartbreaking when those families include small children.
Some of these children have to beg along with their parents to get even one decent meal for the day or something close enough. Often, passersby scoff at them instead of lending a hand in some way.
Most recently, a gentleman noticed one such family on the streets and felt compelled to assist them in whatever way possible.
A family in San Angelo, Texas, needed assistance, so a man decided to lend a hand. A lot of people took notice of what he accomplished.
To protect his identity, the donor stated he witnessed the family begging for money and felt compelled to lend a helping hand.
He stated, "They were asking for any form of donations, they were pious, praising God, and I didn't have any money on me, and I felt obligated and get something in their stomachs," the man claimed.
Because of this, the man went to a neighboring restaurant, purchased the family supper, and then returned to hand it over to the family.
When the man spoke to them, "just chatting to them, everybody was very grateful, appreciative," he claimed.
In addition, he said, "It shouldn't be necessary to wait till the holidays to assist others." I grew up with many individuals taking advantage of others on the street, but when you look closer, you can see that these folks are struggling. I wanted to do something kind for them throughout the holiday season."
In 2019, 21,115 homeless people in Texas, including 6,114 families, 1,408 unaccompanied minors, 1,949 veterans, and 3,862 long-term homeless people. Most of those percentages went up in the 2020 research.
The following are some of the findings from the study:
Five hundred eighty thousand four hundred forty-six persons, or 18 out of every 10,000 homeless people in the country, will be sleeping rough in the United States on a given night in January 2020.
After declining steadily from 2010 to 2016, the number of people experiencing homelessness has risen in the most recent four years.
Statistics indicate that unsheltered individuals' numbers could rise by 7 percent between 2019 and 2020.
The first time in ten years that the number of veterans living on the streets did not decrease
In 2019, there was a 2.2 percent decrease in the number of young people who were homeless compared to 2018.
Individuals of color make up a disproportionately large percentage of homeless people.
Household security is a "national imperative," Fudge said. "Shelter ought to be a right, not a privilege."
Brave 12-Year-Old Girl Saves Family from Carbon Monoxide Poisoning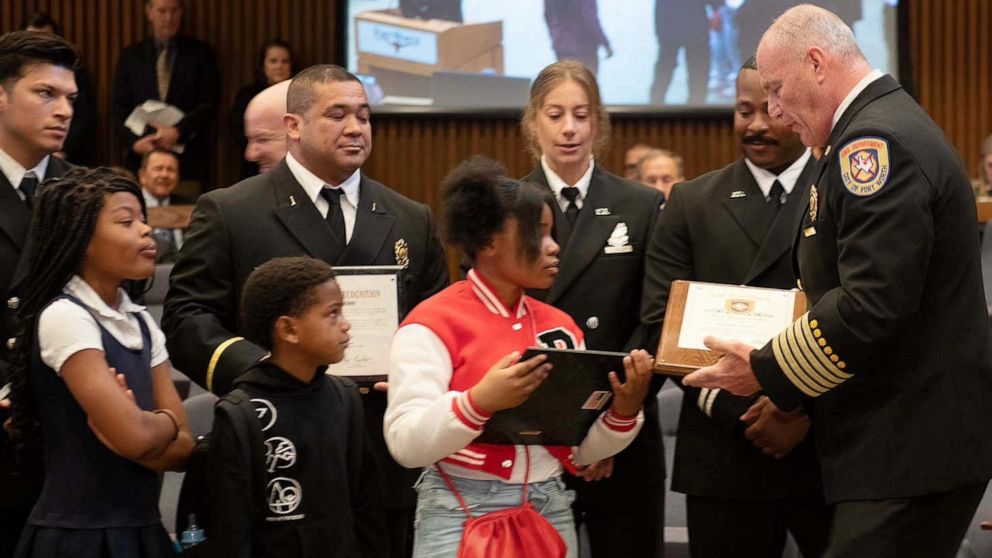 In a remarkable act of courage and quick thinking, 12-year-old Jaziyah Parker from Fort Worth, Texas, became a true hero when she saved her family from a dangerous situation. Jaziyah's keen observation and immediate action prevented a potential tragedy from unfolding.
One day, while Jaziyah was at home, she noticed something was wrong. Her mother and younger brother began to feel sick and lose consciousness. Jaziyah didn't panic but instead sprang into action. She grabbed the phone and dialed 911, desperately seeking help. In the recording of the 911 call, Jaziyah can be heard saying, "Something wrong with my mama. Can you hurry up and come?" Her plea for assistance was a crucial step that would ultimately save her entire family.
Little did Jaziyah know, her family's home was filling up with a silent but deadly gas called carbon monoxide. This odorless and colorless gas can be extremely harmful and even fatal when inhaled. But Jaziyah's sharp instincts and timely call for help prevented a tragic outcome. Her actions ensured that her family received the necessary assistance in time.
The Fort Worth Fire Department recognized Jaziyah's bravery and quick thinking during a special ceremony held on May 23, 2023. The firefighters honored her for her heroic act, commending her for the bravery she displayed in a challenging situation. Jaziyah's actions exemplify the importance of staying calm and taking action during emergencies.
Carbon monoxide poisoning is a serious concern, as it can occur in any home due to faulty appliances, heating systems, or ventilation issues. This incident serves as a reminder for everyone to have carbon monoxide detectors installed in their homes and to be aware of the signs and symptoms of poisoning. Symptoms such as dizziness, headaches, nausea, and confusion should never be ignored, as they could indicate carbon monoxide exposure.
Jaziyah's story is an inspiration to us all. Her courage and quick response saved her family from a potentially fatal situation. She serves as a shining example of how even young individuals can make a significant impact and help those in need. Her actions remind us that heroes can emerge at any age, and we should always be prepared to lend a helping hand in times of crisis.