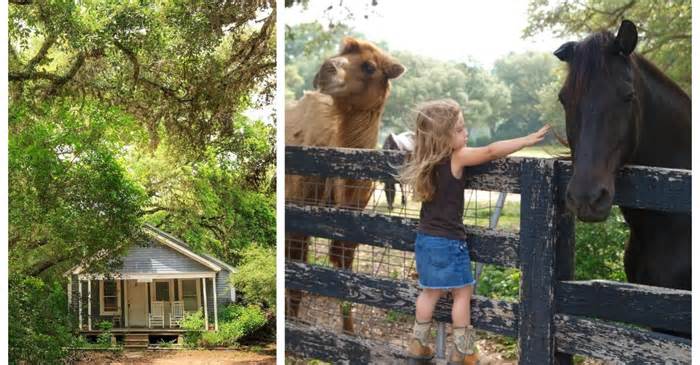 Families that love to travel will love Yonder
For as long as I can remember, my family and I have always traveled. It is a tradition that we have passed down from one generation to another. Now, that I am raising my own kid, I find myself researching different places to explore with them. Whether it's a new farmer's market, a secret beach or an adventure across the open seas, we are always looking for our next story. As you can imagine, out of respect of the current events our globe is facing, social distancing has put our travels on pause. Though disappointing, it is completely understandable. That's why during one of my late night researches while sipping my favorite tea, I was really excited to discover the treasure known as Yonder.
It's very straightforward. Yonder helps travelers establish connections with individuals who have properties deeply hidden in nature. Wow, right!? All you have to do to use it, is type in any keyword like pet-friendly, animal, tree house, you name it, it will work! Then once you hit submit, different locations will spring up for your to choose from. Each listing includes photos and details of each property. You also get an idea of what sort of experience is waiting for you at each location as well as what each host believes and their personal philosophies of how to incorporate nature into every day life
As soon as I saw this, I quickly realized that this could be the answer to the summer getaway we had been itching to go on. As a family that loves nature, we were super excited to find a website that did most of the work for us. Some of the properties included on their lists are countless farms, ranches, vineyards and my all time favorite, nature immersive. Though some of the properties look a little less well groomed, about 70% of them cater to families. Each of the properties is handpicked and must meet certain criteria exceptional hospitality, natural surroundings, and activities to be listed. "The creators of the website Tim Southwell and Freyr Thor dream that Yonder will help connect people to the healing powers of the natural world as well as in turn, inspire them to actively protect our planet. What a beautiful message and goal. Yonder believes in the importance of having a relationship with nature so much that they even became a public benefit corporation recently. This translates to mean that there is an equal emphasis on creating both profit as well as positive societal and environmental impact. Yonder hopes that by providing access to nature, their visitors will become more inclined to protect Mother Earth.
Nature is beautiful and it's a great goal to have. Yonder is helping so many families right now by helping them find a way to create amazing family memories this summer while still respecting social distancing and keeping a check on health. Most trips that are found on Yonder, provide nature filled life lessons that help create a sort of balance that is missing from the every day busy hustle of the 9-5 lifestyle.
Newly Discovered Flower Blooms Atop One of the World's RAREST Trees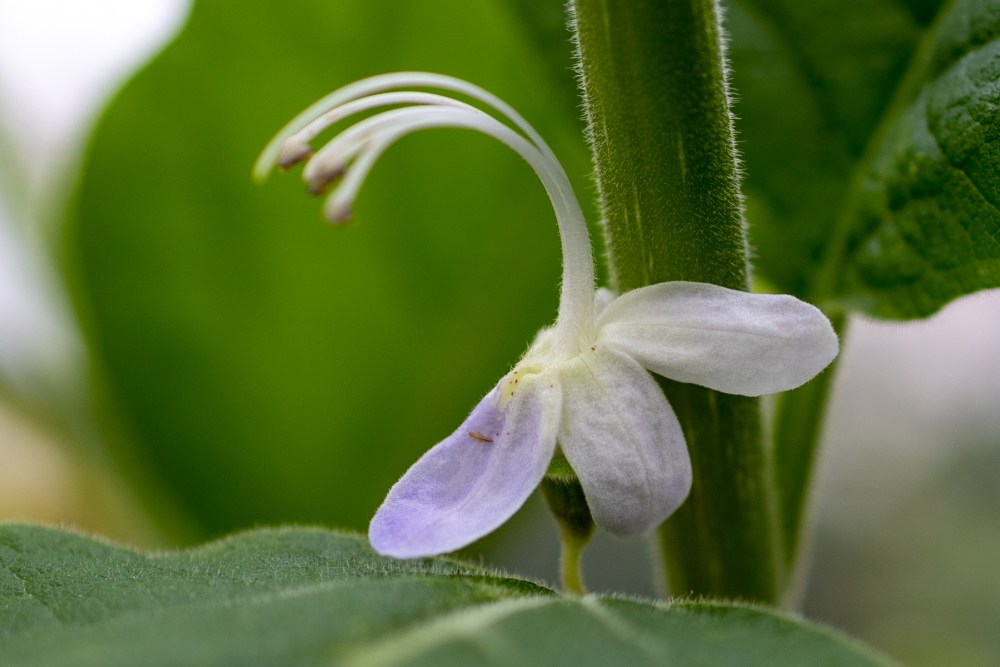 The Missouri Botanical Garden in St. Louis is known by locals for the intense work performed by the experts inside. When a small purple-and-white flower began to grow within their greenhouse, the team of experts at the Missouri Botanical Garden were confused. From their perspective, they were seeing something brand new – a completely fresh discovery.
Discovery on May 3rd
Justin Lee is a senior horticulturist at the Missouri Botanical Garden, and he was performing regular work on a Karomia Gigas sapling in the greenhouse when he first stumbled upon the rare purple-and-white flower. The Karomia Gigas is a tree from Africa with close relations to the mint plant. An endangered tree species in Africa, Justin was confused by the flower that had grown nearly an inch in length atop the tree.
Lee says of his discovery, "It's a bit odd for a mint flower. It seems flipped inside out."
The flower measured an inch in length with a strong halo of purple petals, sloping gently downward toward white stamens bearing pollen. According to Lee, the mint family likes to put out tube-styled flowers in an attempt to attract bees, butterflies, and moths. Lee also suggests that the tree can self-pollinate if necessary.
As the discovery made headlines around the city, the researchers at Missouri's Botanical Garden are preparing for more blooms in the future. Research has suggested that more Karomia Gigas flowers will grow at the greenhouse and it is then that their scientific research will really begin. Lee and his team are focused on successfully cultivating cross-pollination, thus improving the survivability of the plant in the world. At the time of this writing, only about two dozen of the Karomia Gigas trees can be found in the wilds throughout Tanzania.
The Wilds of Tanzania
At the time of this writing, the Karomia Gigas is considered so rare as to not even have a local Tanzanian nickname, nor is there an English one. What little is broadly known about the Karomia is that it can grow in straight stretches for up to 80 feet, limiting branch exposure until nearly halfway to its final height. As a result of its odd, stick-like growth, finding these unseen flower blooms has been harder than you might anticipate!
Roy Gereau is a program director for Tanzania at the Missouri Botanical Garden. Surprised but not shocked by the flower, Gereau was quick to admit that the bloom was new. Gereau said of the rare flower, "There certainly is no record of the flowers in scientific literature."
More important than discovering the flower, researchers in Missouri believe that they can maintain the health of the newly bloomed petals to prevent them from disappearing. Andrew Wyatt is the VP of Horticulture at the Missouri Botanical Garden, and he said, "We can make sure the species doesn't go extinct."
It has been a challenge to grow the plant in Missouri, as has been repeated by researchers at the facility. Seeds had been collected in 2018 from a series of Tanzanian field expeditions. These seeds were shipped to St. Louis where only around 100 were thought to be viable. To make things even more difficult, it was a task to match Tanzanian growing conditions within greenhouses in Missouri.
Despite the challenges that they had to face, it looks like the Karomia is finding solid footing within St. Louis. With some momentum and optimism on their side, what's next?
Andrew Wyatt said of the rare blooming flower and of his own future, "We were debating whether it would even flower in our careers."