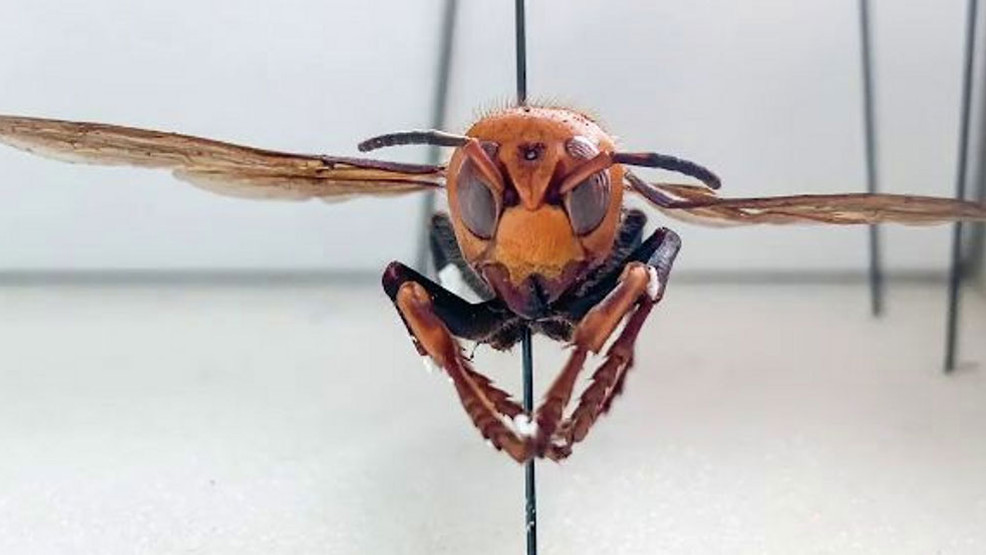 Experts Share What It Feels Like to Experience Giant Murder Hornet Stings
Giant murder hornets, also known as Vespa mandarinia, have been in the news a lot lately. They have been recently spotted in the United States. These hornets were seen in Washington State back in December and it marks the first time they were documented in the U.S. British Columbia has also experienced a number of different spottings throughout last fall. Many experts believe these hornets ended up in the area through cargo transport.
The hornets pose a threat to the dwindling honeybee population in the United States and, since they have few natural predators, they can wreak havoc on other fragile ecosystems. These deadly hornets have also been known to kill dozens of people each year in Japan so they really are not kind to humans either.
On his show, Brave Wilderness, YouTube personality Coyote Peterson was actually stung on camera by a murder hornet. On the show, you can see him in pain and his hands begins to seize up. He later revealed that he was in pain for almost six hours. His arm ballooned up to twice its normal size. While a single sting isn't likely to kill a human being unless there is an allergic reaction to the venom, 30 to 40 stings could in fact kill a human. Even if someone is not allergic to a hornet, the sting is incredibly painful and does have a lot of neurotoxins.
A murder hornet has also stung Conrad Berube, an insect expert. He was stung through a beekeeping suit and was also stung through two pairs of pants and the hornet drew blood in two different places. He later said that the day after he was stung, he felt like he had the flu with leg aches. He has said the sting was the most painful of any stings he has experienced.
The hornets have a longer stinger than a honeybee does. Hornets don't break off their stingers when they sting. Since the hornet stingers can puncture thick clothing it's best to avoid hornets and the nest when possible. The hornets are also attracted to tree sap. You could be stung by one while close to a tree. Avoid wearing dark clothing since hornets are more attracted to it and if you are going to be outside, avoid carrying any open top sweet drinks, such as a soda, in order to try and prevent these painful stings from happening.
These hornets are typically between 1.5 and 2 inches long and have large orange-yellow heads, along with prominent eyes and a yellow and black striped abdomen. The hornet's life cycle begins in April. When the queen wakes up from her hibernation, she begins to scout out different spots to grow colonies and build underground nests. Murder hornets are the most dangerous during the late summer and early fall and this is when they are likely to do the most damage to honeybee populations. The hornets end up attacking the beehives and then decapitate and kill the adults. They do so while eating the larvae and pupae. It only takes a few hornets to destroy an entire hive in just a few hours. The hornets usually nest in the mountainous regions of Asia and it's not often they are found in urbanized areas or large cities. The nest is typically found at the base of large trees and they aren't able to tolerate extremely cold or hot temperatures, which gives some hope that they may not spread in certain climates in North America.
Currently, officials in Washington State are tracking the insects and using traps to ease some of the potential harm.

Man Dubbed a Hero After Saving a Baby Elephant With CPR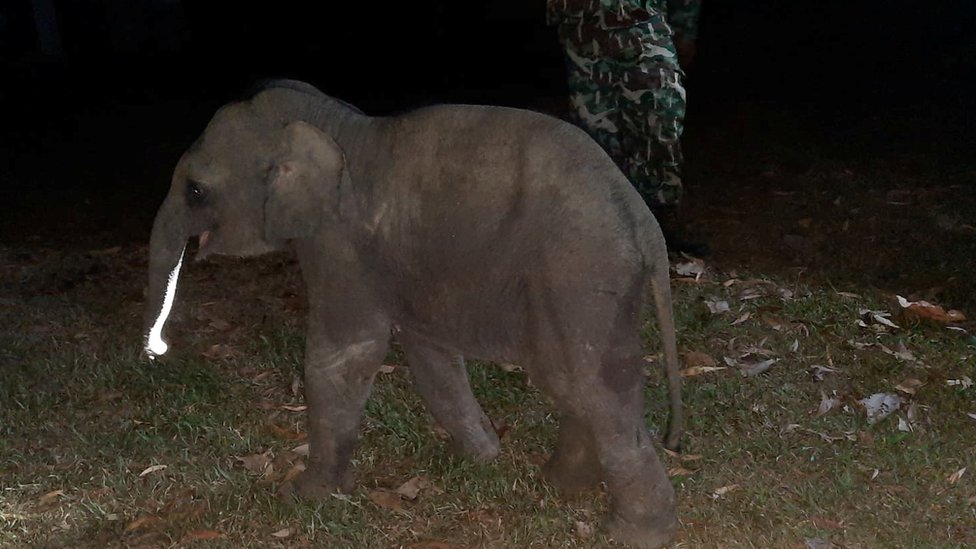 People who are trained to provide CPR to rescue others expect to be called upon in the odd moment to act. However, Srivate Mana never expected that his knowledge in how to save a life would be critical in saving a baby elephant. Yet, that is exactly what he found himself doing and was filmed in a video that went viral on the Internet shortly after. Savings a baby elephant left on the side of the road, Mana was able to bring the elephant back and it was standing again within 10 minutes.
Animals Can't Read Road Warning Signs
Like any animal, the baby elephant was simple moving from one part of the area to another looking for food and following its herd. However, unlike the older pachyderms, the young elephant was not yet used to the roads and vehicles that cut through roaming area of Chanthaburi. It had no idea what to make of the noise or the lights the vehicles had to signal they were approaching. And curiosity ultimately ended up being the animal's weakness. As a result, it had no idea what was hurtling towards the small animal when a motorcycle rider slammed into the creature at speed. The rider was okay, aside from scuffs and being thrown from the motorbike. Unfortunately, the baby elephant took the brunt of the impact and was laid out on the road.
Things Weren't Looking Very Good
When Mana arrived at the scene traveling the same path as his crew, he could see his coworkers taking care of the downed rider, but nothing was happening for the elephant. In the distance he could also hear the mother and adult elephants calling for the baby creature. Instinctually, Mana knows to jump into action to save a life, and even the elephant parents calling seemed to trigger his training. Trying to guess where the elephant's heart was, he got close to the creature on the road and started figuring out where to apply CPR. At the same time Mana was crying, feeling a wave of emotion for the junior pachyderm. Amazingly, the elephant began to move. He was in shock but for a good reason.
A Miracle on Four Legs, With a Trunk
After a few seconds of standing the baby elephant began to reorient itself and went right back to the same location where it was originally hit, probably looking for its mother. Amazingly, the baby elephant wasn't seriously injured, just completely dazed and confused. As the young elephant started calling out for any sign of its herd, the mother and the rest of the elephants came back out of the countryside to fetch it. Mana watched the reunion and smiled.