Experts Share What It Feels Like to Experience Giant Murder Hornet Stings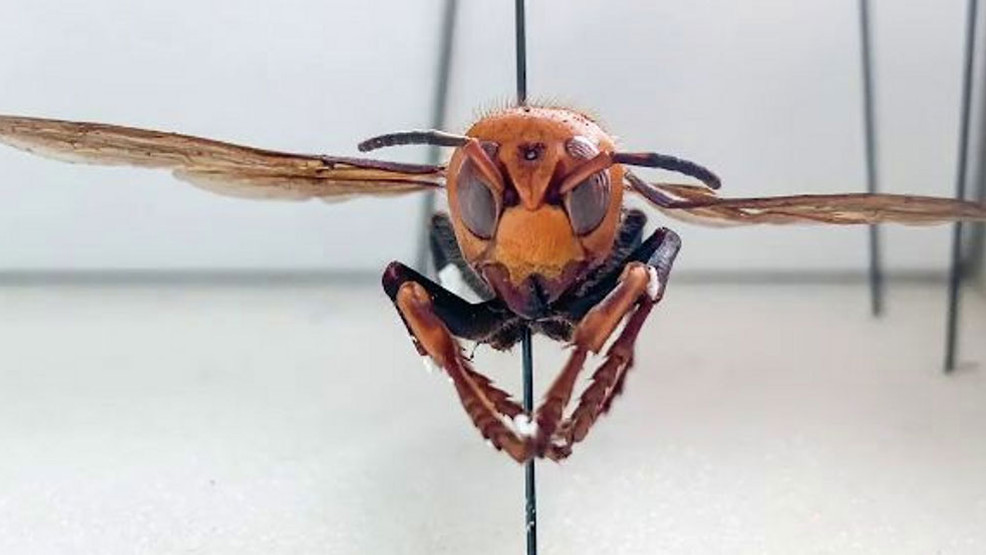 Giant murder hornets, also known as Vespa mandarinia, have been in the news a lot lately. They have been recently spotted in the United States. These hornets were seen in Washington State back in December and it marks the first time they were documented in the U.S. British Columbia has also experienced a number of different spottings throughout last fall. Many experts believe these hornets ended up in the area through cargo transport.
The hornets pose a threat to the dwindling honeybee population in the United States and, since they have few natural predators, they can wreak havoc on other fragile ecosystems. These deadly hornets have also been known to kill dozens of people each year in Japan so they really are not kind to humans either.
On his show, Brave Wilderness, YouTube personality Coyote Peterson was actually stung on camera by a murder hornet. On the show, you can see him in pain and his hands begins to seize up. He later revealed that he was in pain for almost six hours. His arm ballooned up to twice its normal size. While a single sting isn't likely to kill a human being unless there is an allergic reaction to the venom, 30 to 40 stings could in fact kill a human. Even if someone is not allergic to a hornet, the sting is incredibly painful and does have a lot of neurotoxins.
A murder hornet has also stung Conrad Berube, an insect expert. He was stung through a beekeeping suit and was also stung through two pairs of pants and the hornet drew blood in two different places. He later said that the day after he was stung, he felt like he had the flu with leg aches. He has said the sting was the most painful of any stings he has experienced.
The hornets have a longer stinger than a honeybee does. Hornets don't break off their stingers when they sting. Since the hornet stingers can puncture thick clothing it's best to avoid hornets and the nest when possible. The hornets are also attracted to tree sap. You could be stung by one while close to a tree. Avoid wearing dark clothing since hornets are more attracted to it and if you are going to be outside, avoid carrying any open top sweet drinks, such as a soda, in order to try and prevent these painful stings from happening.
These hornets are typically between 1.5 and 2 inches long and have large orange-yellow heads, along with prominent eyes and a yellow and black striped abdomen. The hornet's life cycle begins in April. When the queen wakes up from her hibernation, she begins to scout out different spots to grow colonies and build underground nests. Murder hornets are the most dangerous during the late summer and early fall and this is when they are likely to do the most damage to honeybee populations. The hornets end up attacking the beehives and then decapitate and kill the adults. They do so while eating the larvae and pupae. It only takes a few hornets to destroy an entire hive in just a few hours. The hornets usually nest in the mountainous regions of Asia and it's not often they are found in urbanized areas or large cities. The nest is typically found at the base of large trees and they aren't able to tolerate extremely cold or hot temperatures, which gives some hope that they may not spread in certain climates in North America.
Currently, officials in Washington State are tracking the insects and using traps to ease some of the potential harm.

Three Week Pet and House Sitting Turns Into a Year Long Mystery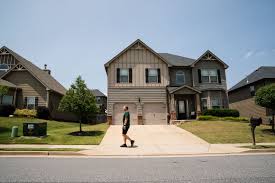 Any responsible pet owner knows that if you cannot bring the animals with you then you need to make arrangements to ensure they are taken care of. If you are going to be gone for any length of time it is also a good idea to have someone check in on the house once in a while to make sure everything is ok. Last year one Canadian man agreed to watch his neighbor's home while they were away.
The neighbors were going to be traveling for a few weeks visiting family overseas. They asked the man and his wife to watch the house and their pets and check on the house for three weeks while they went to Taiwan as his mother was dying and they wanted to see her and spend time with the family. They left the man $500 dollars for food for their 2 German Sheppards and their cat. The man agreed and went over daily to feed the pets and would walk through the house to check on things every week.
On July 1, he got an email asking if the man and his wife could watch things for a little longer. It was taking more time than they expected to take care of everything after his mother had died. They agreed and expected the man to return in 2 week's time. They never arrived and no other communications were received. On July 21, the man sent an email but never got a reply. By the end of the month the neighbor's cell phone had been disconnected and he was not responding to any email messages at all now. At some point in the following weeks a pipe had burst and ended up flooding the basement causing massive water damage. The man did not know what to do now since he still could not get in touch with the family.
He ended up paying someone out of his own pocket to have the leak fixed, and he also paid for one of their dogs to have surgery. This was quickly becoming a real nightmare situation, and worst of all, he had no idea how long it was going to last. He thought about trying to track them down via social media but they had a very common last name and he had no address or name for contact on who they were staying with in Taiwan so it seemed a search on his own was going to be fruitless.
The electricity was still running in the house, which the man credited to an autopayment. The internet was also still working. There was no way to track down a place of employment or other contact ins Canada who might know the couple and be able to help track them down. So, after waiting nearly a year, the man filed a missing person report with the police to try and get some help finding out what happened to the couple. Eventually, they got a response- there was good news and bad news.
The good news was that the couple were alive and well and not dead or in prison as the man had feared. The bad news was that they seemed to be very irresponsible and privileged people. They said they had asked a relative to come to get the pets and deal with the house but had never checked in with him to see if any of it had been done. They said the man and his wife could keep the pets if they wanted or he could find some way to take them off their hands. He also seemed to care little about the house and made a statement along the lines of – if we ever come back we can pay to fix it or just buy a new house.
The man said that he and his wife would keep the pets as they couldn't bear to give them up after a year of caring for them. They were also very worried about what this couple may do with animals they seemed to truly care so little about. It is one of the most bizarre stories ever, but at least it ends on a happy not and those pets are still in good hands and are being loved and cared for. But let this be a warning before anyone agrees to house sit or pet sit for something- get all the details and contact information before you ever say yes!