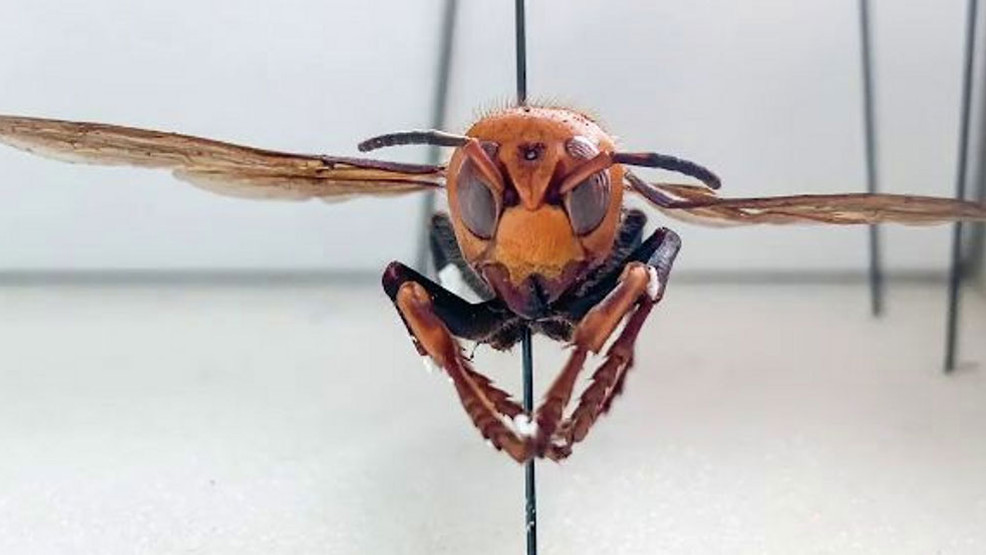 Experts Share What It Feels Like to Experience Giant Murder Hornet Stings
Giant murder hornets, also known as Vespa mandarinia, have been in the news a lot lately. They have been recently spotted in the United States. These hornets were seen in Washington State back in December and it marks the first time they were documented in the U.S. British Columbia has also experienced a number of different spottings throughout last fall. Many experts believe these hornets ended up in the area through cargo transport.
The hornets pose a threat to the dwindling honeybee population in the United States and, since they have few natural predators, they can wreak havoc on other fragile ecosystems. These deadly hornets have also been known to kill dozens of people each year in Japan so they really are not kind to humans either.
On his show, Brave Wilderness, YouTube personality Coyote Peterson was actually stung on camera by a murder hornet. On the show, you can see him in pain and his hands begins to seize up. He later revealed that he was in pain for almost six hours. His arm ballooned up to twice its normal size. While a single sting isn't likely to kill a human being unless there is an allergic reaction to the venom, 30 to 40 stings could in fact kill a human. Even if someone is not allergic to a hornet, the sting is incredibly painful and does have a lot of neurotoxins.
A murder hornet has also stung Conrad Berube, an insect expert. He was stung through a beekeeping suit and was also stung through two pairs of pants and the hornet drew blood in two different places. He later said that the day after he was stung, he felt like he had the flu with leg aches. He has said the sting was the most painful of any stings he has experienced.
The hornets have a longer stinger than a honeybee does. Hornets don't break off their stingers when they sting. Since the hornet stingers can puncture thick clothing it's best to avoid hornets and the nest when possible. The hornets are also attracted to tree sap. You could be stung by one while close to a tree. Avoid wearing dark clothing since hornets are more attracted to it and if you are going to be outside, avoid carrying any open top sweet drinks, such as a soda, in order to try and prevent these painful stings from happening.
These hornets are typically between 1.5 and 2 inches long and have large orange-yellow heads, along with prominent eyes and a yellow and black striped abdomen. The hornet's life cycle begins in April. When the queen wakes up from her hibernation, she begins to scout out different spots to grow colonies and build underground nests. Murder hornets are the most dangerous during the late summer and early fall and this is when they are likely to do the most damage to honeybee populations. The hornets end up attacking the beehives and then decapitate and kill the adults. They do so while eating the larvae and pupae. It only takes a few hornets to destroy an entire hive in just a few hours. The hornets usually nest in the mountainous regions of Asia and it's not often they are found in urbanized areas or large cities. The nest is typically found at the base of large trees and they aren't able to tolerate extremely cold or hot temperatures, which gives some hope that they may not spread in certain climates in North America.
Currently, officials in Washington State are tracking the insects and using traps to ease some of the potential harm.

The little boy shares a special moment with a police officer during a protest rally for George Floyd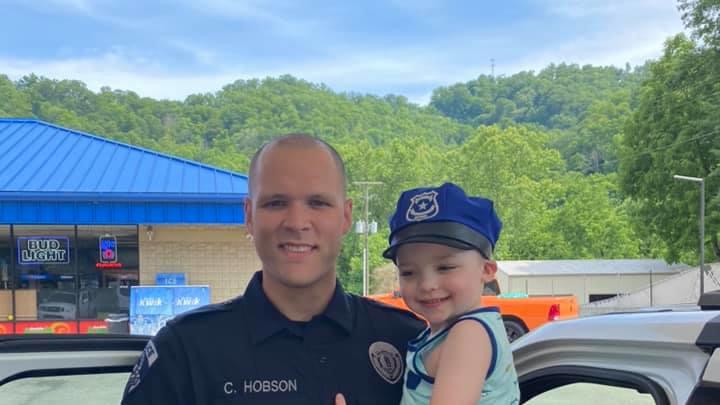 The ruthless killing of George Floyd has caused a thunderous uproar and rage throughout the world. In Winston-Salem, NC, hundreds of people gathered to protest against the killing of Floyd. They took to one knee for 8 minutes and 46 seconds that is the exact length of time former police officer Derek Chauvin had shoved his knee onto Floyd's neck which resulted in Floyd's death. The killing of George Floyd has become a symbol of injustice not only in American society but throughout the world. "Say no to racism" has been the most trending topic in all regions of the globe. In this particular incident, it was a black man who was the victim and this is not the only time it has happened. Several cases have occurred which demonstrated the lack of compassion and justice in the way law enforcement has dealt with individuals from minority racial groups.
Yolanda Williams Dickey, a resident of Winston-Salem, NC, was driving by the protest when she decided she wanted her family to be part of this protest as a sign of solidarity against discrimination against the minority groups. She went home to pick up her husband and son, who were glad they got a chance to be part of this historic protest. For her little son, Kamari it was quite the experience. He had never seen a protest rally before this. He saw a lot of anger and pain in the faces of the protestors. He could also see his parents being very emotional too. His parents had told him what the protest was about and how Floyd had been murdered. Kamari couldn't understand why the former police officer did what he did to George Floyd.
Kamari's attention went to the police officers on the sidelines. He watched them very closely as they stood by making sure there was no violence at the protest. Kamari had always wanted to a police officer himself but now his mother was concerned that after this incident, maybe he would not want to be one. Most of the toys that Kamari had were related to the police and he spent most of his days playing with them. He often told his parents that when he grows up he wanted to be a police officer so he could catch the bad guys. This unfortunate killing of George Floyd might have shattered the dreams of the little boy. At the protest, as the family moved closer to the police officers, Kamari approached Sgt. Dan Battjes, who was sitting on his motorcycle.
Kamari formally introduced himself to the police officer, who was very kind and friendly to the boy. After a few minutes of talking, Kamari said goodbye to the officer by a friendly fist pump. While the citizens of the country are demonstrating against the police and there is an unbelievable level of anger toward law enforcement, this little boy kept no hatred in his heart. The innocence of the little boy showed the resilience of the American community. One incident cannot dismantle years of peaceful coexistence. Yes, there have been cases where the minority communities have been discriminated and there should be strict actions and reforms against such incident but Americans still need to live together. The dream of Kamari to become a police officer might still be alive. The question remains, is the dream of a multi-racial America living with each other with love, compassion, and tolerance still alive? Only time will tell if this dream is alive.