Everyone Matters on the Family Farm, Even a Five-Legged Calf No One Else Would Buy at Auction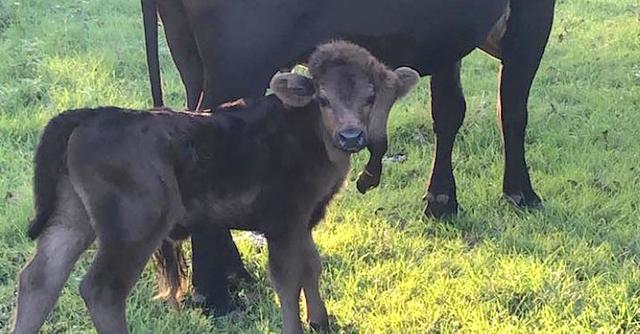 When You're a Farm Animal Who's Different, Your Life Can Be At Risk
It was a balancing act of common sense and compassion, and compassion won. At the cattle auction, the bidding was going down, rather than up, on the little calf who had an extra leg. It was a disturbing sight, after all, attached to her ear. Normally calf prices at this auction started with a $100 bid, but even at a $50 starting bid no one wanted to take a risk. Farmers were there to add to their herds and make money, after all, and Elsie's condition was an unknown risk. But farmer Matt Alexander had a plan.
Matt and Maghin Had a Heart for Elsie
Lousiana farmer Matt Alexander was thinking differently from the other farmers, and when he shared some photos of the little one with his fiancee, Maghin Davis, she went all-in on the deal. She said the little one was perfect for their farm. He started bidding on Elsie. Then, Maghin confessed, she had more practical thoughts, but Matt was already on a roll. He bid, and he knew that Maghin would take to the calf and fall in love with her. She did, and fully supported the decision.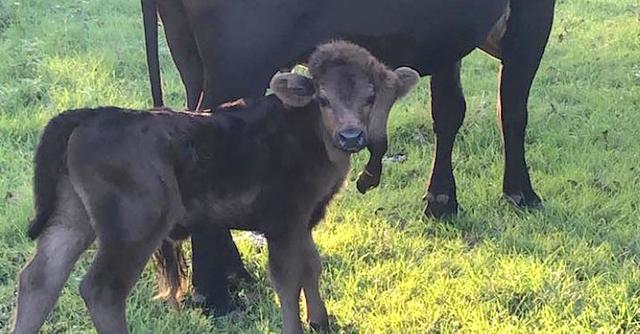 Only a Week Old, She Still Needed Her Mom — So They Bought Her, Too
Little Elsie, as they called her, was not the only deal they had to make. She was too young to survive well on her own, only a week old at auction time. With her condition uncertain at that point, proper care was important. To ensure that she could continue nursing and receive maternal care, Matt also bid on her mother. He planned to keep them together while Elsie grew and weaned.
A Farmer's Balancing Act: Business Decisions and Caring For Animals
As a farmer and a businessman, he was putting his own bottom line at risk. With the other farmers probably thinking of their bottom lines as well, he realized that Elsie's chances were not good. If nobody bids, she'll just stay with the barn and eventually die, he thought. Other farmers told him she wasn't a good investment. But when he got her back to his farm, she thrived.
A Rare Condition, Elsie's Missing Twin
Elsie's extra leg and also a third ear were the result of being a twin. Before she was born, her body absorbed the other twin, leaving her with a few complexities. It's a rare condition called Vanishing Twin Syndrome, where the miscarriage of one twin results in the reabsorption of the fetal tissue into the other twin, the placenta or the mother's body. In this case, Elsie was born with her sibling's remaining leg and ear attached to her body.
Watching Elsie Grow as Part of the Couple's Loving Louisiana Farm
Matt and Meghin have been watching little Elsie grow, and are happy that she's fitting in nicely with their other calves, growing and staying healthy. In a way, they got a bargain, but eventually they'll get a veterinarian to consult on her condition. They're sharing Elsie's progress on Facebook, @Elsiecowsjourney. Maybe compassion is common sense, after all.
Man's Best Friend, Except When It's Time for the Weather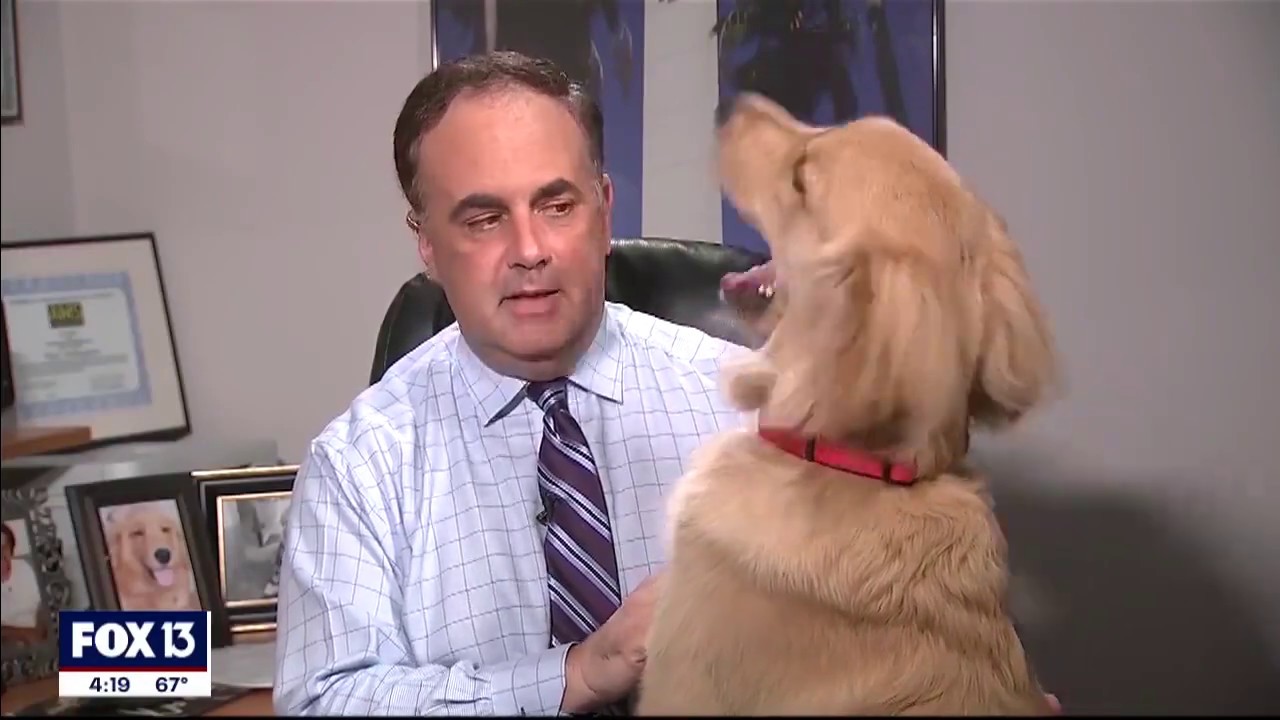 Working from home these days comes with a number of new challenges and risks that most never expected to deal with in their careers. But when the computer camera or conference video is placed in one's private accommodations, all sorts of issues can pop up that folks normally don't deal with in the office setting. Everything from what kind of photos, art or prints one has in the background to their furniture in a personal room to everything else the home is shared with becomes potentially exposed. And in the case of a particular weatherman trying to provide his meteorologist work online, man's best friend can be a notable interruption.
Paul Dellegato regularly works as meteorologist for Fox 13 based in Florida. However, like many others, Paul had to figure out in short notice how to relocate his work and his broadcast to his home to maintain social distance and health safety. While the access to his work networks and computer setups wasn't too hard, the readjustment to a home office and presentation place for his work took a bit of additional thinking. He had to pick a place in the house that would be free of distractions, walk-in surprises, problematic backgrounds, and not be invasive to his own home as well. What Paul didn't count on was that his own extended family might end up being the real disruption to Paul's broadcast.
In the clip provided, Paul is working as usual on his life TV broadcast and covering the weather for the day and the next few days' expectation. As he's going through the details and the changes in high and low pressures as well as the temperature predictions, someone doesn't want to let the weatherman continue. Paul's golden retriever, Brody, has decided to be a gate crasher and literally jump up in Paul's face and personal space. No matter how much Paul tries, his dog just keeps being persistent for his master's attention. Chances are the dog is probably hungry for dinner and is making a point about it. Doing so, however, Paul's dog is not only making a presence on the screen, the canine is goofing up the weather graphics on the nearby computer, making a ton of noise, and showing how useless it is for Paul to try to and stop the chaos. The audience loves it and Brody, and Paul's dog became the new digital mascot for Fox 13.
The weatherman's crisis resonates with all of us. We're all going through a big disruption, trying to reconstruct our professional work lives from home all over the country. So, to find a bit of humor in Paul's online dilemma with Brody provides a cathartic effect, helping us all find some humor and a bit of lightness in watching. Once you watch the show clip, you'll understand why Paul's situation went viral so fast.
Things didn't turn out bad for Paul. He earned big commendations for how patient he was able to stay under duress from Brody and the dog's insistent interruptions of his weather show. And it was clear Paul loves his furry buddy. So, the feeling now is the heck with the weather maps. How Brody behaves on camera will indicate if tomorrow will be a good weather day or otherwise.