Everyone Matters on the Family Farm, Even a Five-Legged Calf No One Else Would Buy at Auction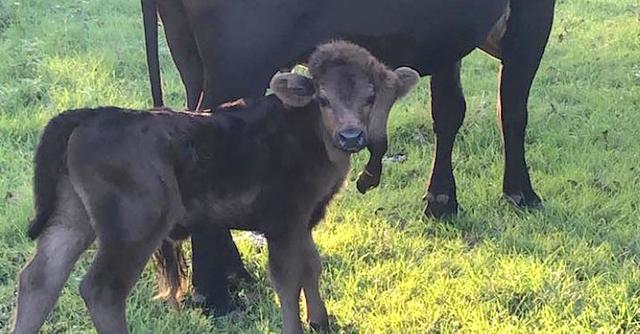 When You're a Farm Animal Who's Different, Your Life Can Be At Risk
It was a balancing act of common sense and compassion, and compassion won. At the cattle auction, the bidding was going down, rather than up, on the little calf who had an extra leg. It was a disturbing sight, after all, attached to her ear. Normally calf prices at this auction started with a $100 bid, but even at a $50 starting bid no one wanted to take a risk. Farmers were there to add to their herds and make money, after all, and Elsie's condition was an unknown risk. But farmer Matt Alexander had a plan.
Matt and Maghin Had a Heart for Elsie
Lousiana farmer Matt Alexander was thinking differently from the other farmers, and when he shared some photos of the little one with his fiancee, Maghin Davis, she went all-in on the deal. She said the little one was perfect for their farm. He started bidding on Elsie. Then, Maghin confessed, she had more practical thoughts, but Matt was already on a roll. He bid, and he knew that Maghin would take to the calf and fall in love with her. She did, and fully supported the decision.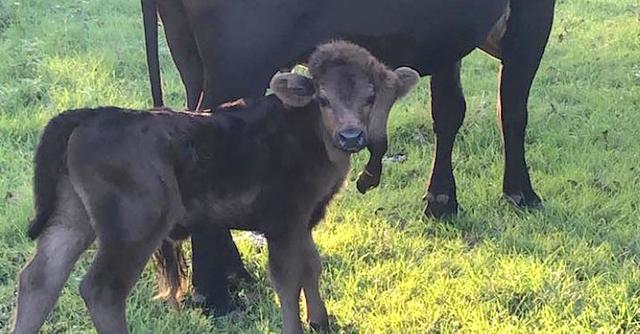 Only a Week Old, She Still Needed Her Mom — So They Bought Her, Too
Little Elsie, as they called her, was not the only deal they had to make. She was too young to survive well on her own, only a week old at auction time. With her condition uncertain at that point, proper care was important. To ensure that she could continue nursing and receive maternal care, Matt also bid on her mother. He planned to keep them together while Elsie grew and weaned.
A Farmer's Balancing Act: Business Decisions and Caring For Animals
As a farmer and a businessman, he was putting his own bottom line at risk. With the other farmers probably thinking of their bottom lines as well, he realized that Elsie's chances were not good. If nobody bids, she'll just stay with the barn and eventually die, he thought. Other farmers told him she wasn't a good investment. But when he got her back to his farm, she thrived.
A Rare Condition, Elsie's Missing Twin
Elsie's extra leg and also a third ear were the result of being a twin. Before she was born, her body absorbed the other twin, leaving her with a few complexities. It's a rare condition called Vanishing Twin Syndrome, where the miscarriage of one twin results in the reabsorption of the fetal tissue into the other twin, the placenta or the mother's body. In this case, Elsie was born with her sibling's remaining leg and ear attached to her body.
Watching Elsie Grow as Part of the Couple's Loving Louisiana Farm
Matt and Meghin have been watching little Elsie grow, and are happy that she's fitting in nicely with their other calves, growing and staying healthy. In a way, they got a bargain, but eventually they'll get a veterinarian to consult on her condition. They're sharing Elsie's progress on Facebook, @Elsiecowsjourney. Maybe compassion is common sense, after all.
Being a Community Means Everyone In It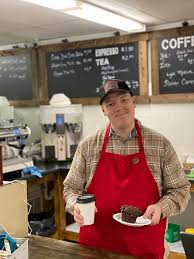 People with significant autism tend to realize a lot of support from family, school, support programs and community when they are minors. However, the world dramatically changes when adulthood is reached, and the ability to be self-functional with what many take for granted, i.e. having a job and livelihood to support living, can seem almost impossible to achieve. The fact is, many employers don't want to deal with an autistic employee, which makes it very hard for such folks to find work that can support their independent living, even if entirely trained and proven to be capable of doing the work.
Things Change After 21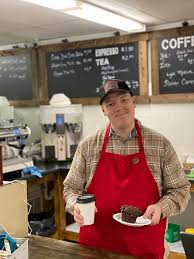 Michael Coyne was just such an individual as an autistic minor who now faced adulthood at 21 trying to find his own career path. Originally proven to be highly competitive, even ranking a spot as a Special Olympics Athlete when younger, now his autism was becoming a stumbling block in his success. Diagnosed with bipolar disorder and attention deficit hyperactivity disorder, Coyne easily classified as a protected disability employee candidate, but that didn't seem to make a difference. No one would hire him. But he didn't give up.
Breaking the Paradigm
Instead, Coyne took advantage of business classes and training provided by the Rhode Island's Developmental Disabilities Council to improve his employable skillset. He then finally found work through a partnership program and a coffee shop that specifically employed workers with disabilities. And that's where Coyne became part of an experiment proving people with disabilities are just as viable in the employment world as anyone else.
Red, White & Brew and a related craft store, Budding Violet, are part of a venture to provide inclusive work opportunities for those with disabilities. In doing so, both operations show the community what is possible versus assumption. Many have been moved by example and others have been motivated. Many parents who take care of their own children with disabilities get emotional at realizing there is a venture locally that will give their children work at adulthood.
Community Means Integrated With Everyone
As for Michael Coyne, his opinion is that the next step is to combine folks. Don't just hire workers with disabilities, hire all kinds of workers so that regular people can work, interact and learn to accept those with disabilities even more in everyday life. For a man who could justifiably be bitter about how he has been treated so far prior to Red, White & Brew, that's a pretty admirable position to take on the high road. In the end, Coyne knows it takes people experiencing the truth to change minds. And that's why he shows up every day for work. He wants those opportunities to not just exist but to increase for folks like him. It's about integration and being a complete community, not just a community of people and then those with disabilities on the side.