Everyone Matters on the Family Farm, Even a Five-Legged Calf No One Else Would Buy at Auction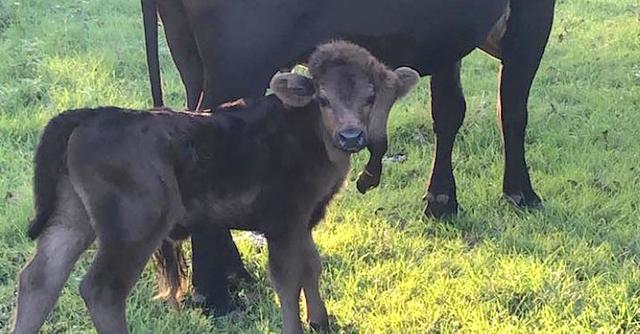 When You're a Farm Animal Who's Different, Your Life Can Be At Risk
It was a balancing act of common sense and compassion, and compassion won. At the cattle auction, the bidding was going down, rather than up, on the little calf who had an extra leg. It was a disturbing sight, after all, attached to her ear. Normally calf prices at this auction started with a $100 bid, but even at a $50 starting bid no one wanted to take a risk. Farmers were there to add to their herds and make money, after all, and Elsie's condition was an unknown risk. But farmer Matt Alexander had a plan.
Matt and Maghin Had a Heart for Elsie
Lousiana farmer Matt Alexander was thinking differently from the other farmers, and when he shared some photos of the little one with his fiancee, Maghin Davis, she went all-in on the deal. She said the little one was perfect for their farm. He started bidding on Elsie. Then, Maghin confessed, she had more practical thoughts, but Matt was already on a roll. He bid, and he knew that Maghin would take to the calf and fall in love with her. She did, and fully supported the decision.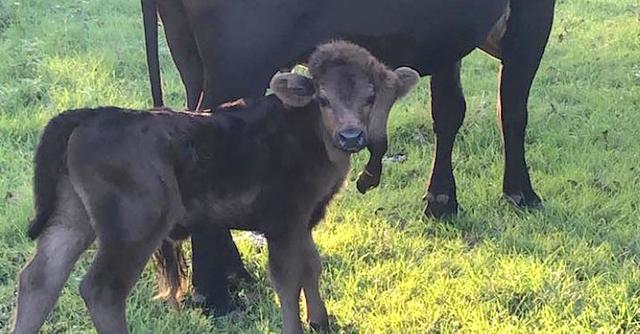 Only a Week Old, She Still Needed Her Mom — So They Bought Her, Too
Little Elsie, as they called her, was not the only deal they had to make. She was too young to survive well on her own, only a week old at auction time. With her condition uncertain at that point, proper care was important. To ensure that she could continue nursing and receive maternal care, Matt also bid on her mother. He planned to keep them together while Elsie grew and weaned.
A Farmer's Balancing Act: Business Decisions and Caring For Animals
As a farmer and a businessman, he was putting his own bottom line at risk. With the other farmers probably thinking of their bottom lines as well, he realized that Elsie's chances were not good. If nobody bids, she'll just stay with the barn and eventually die, he thought. Other farmers told him she wasn't a good investment. But when he got her back to his farm, she thrived.
A Rare Condition, Elsie's Missing Twin
Elsie's extra leg and also a third ear were the result of being a twin. Before she was born, her body absorbed the other twin, leaving her with a few complexities. It's a rare condition called Vanishing Twin Syndrome, where the miscarriage of one twin results in the reabsorption of the fetal tissue into the other twin, the placenta or the mother's body. In this case, Elsie was born with her sibling's remaining leg and ear attached to her body.
Watching Elsie Grow as Part of the Couple's Loving Louisiana Farm
Matt and Meghin have been watching little Elsie grow, and are happy that she's fitting in nicely with their other calves, growing and staying healthy. In a way, they got a bargain, but eventually they'll get a veterinarian to consult on her condition. They're sharing Elsie's progress on Facebook, @Elsiecowsjourney. Maybe compassion is common sense, after all.
A Call to Change by An Amazing Third Grade Class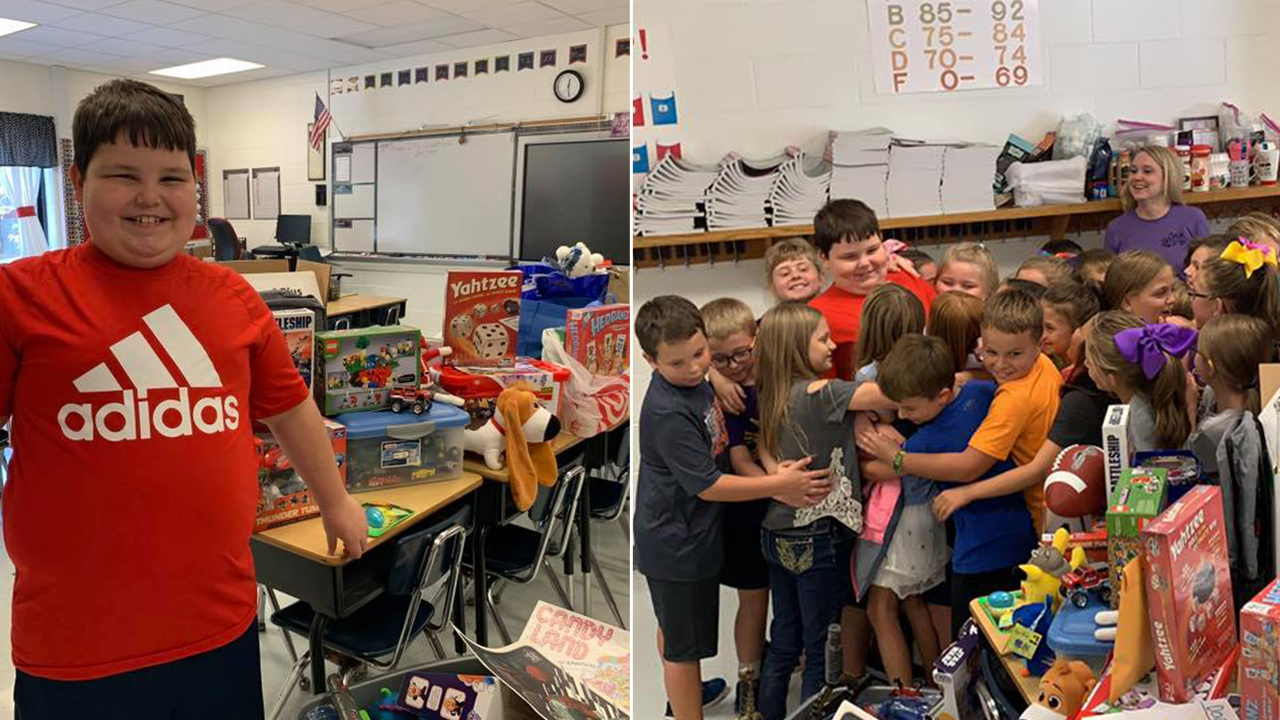 I have always believed that hate and greed are things that humans are taught- that they are learned behaviors- not characteristics that we are born with. Children are pure and, unless taught otherwise, they are full of love and compassion. This story encompasses this theory more than any other I have ever seen.
Just a few weeks ago on September 21, 2019, sweet and lovable eight year old Daniel Hunt's and his family's Tennessee home went up in smoke, along with their possessions. This included all of Daniel's beloved toys. What was a devastating blow to this child did not stop him from being the happy and friendly kid on campus.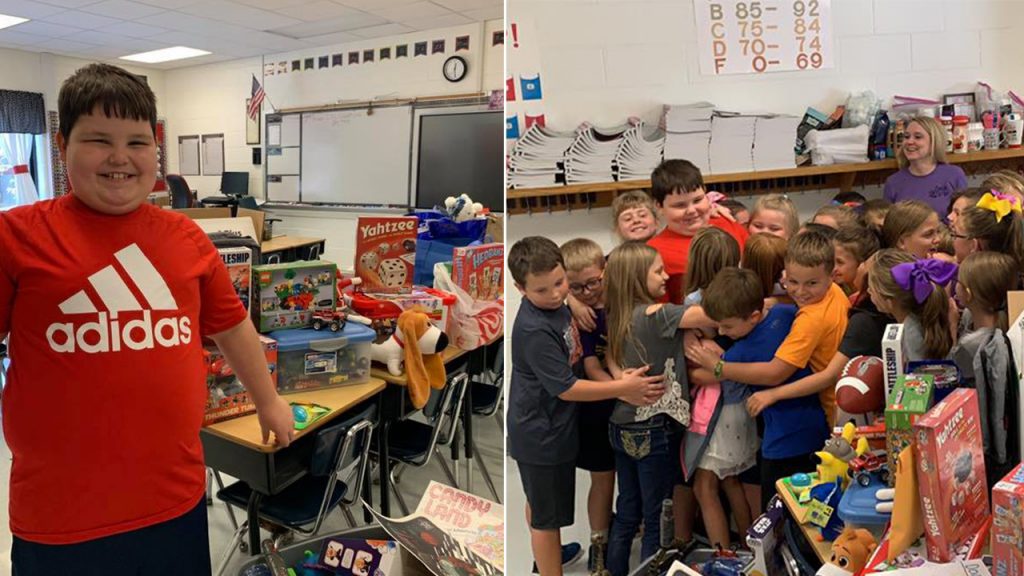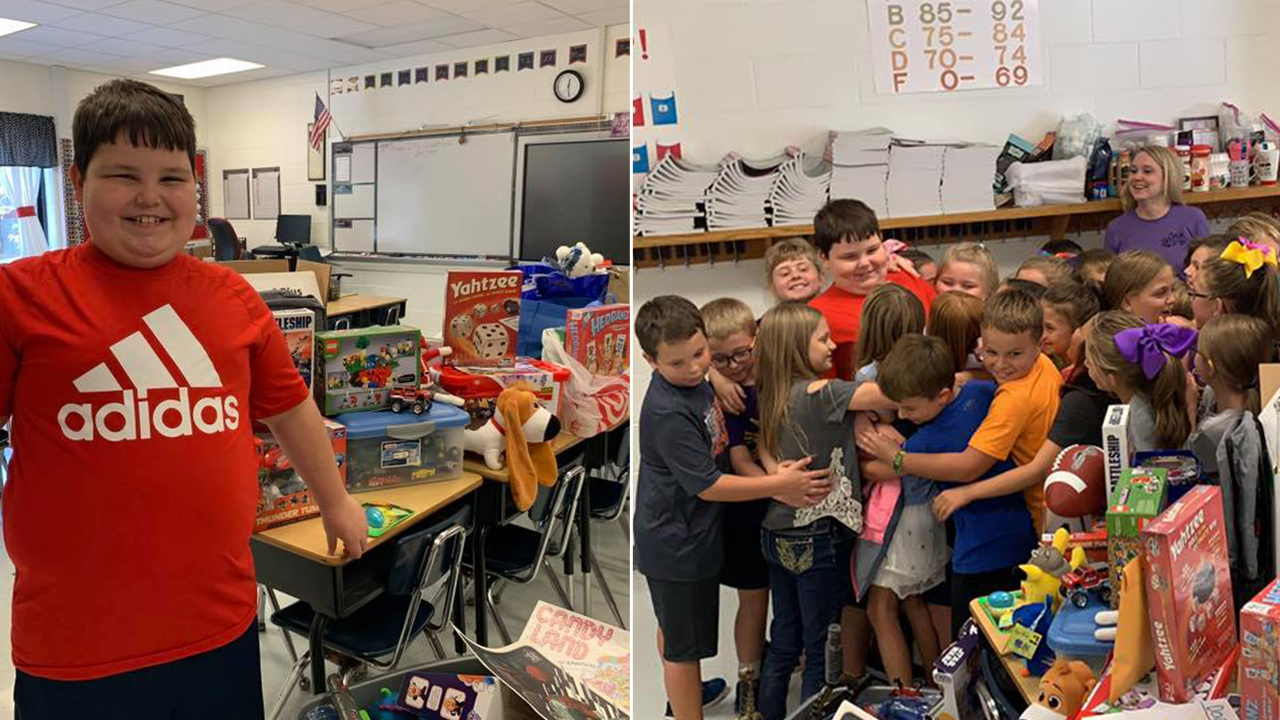 More touching, though, is his classmates' response. It started with being overly friendly- making an extra effort to play with him, holding doors for him, even sharpening his pencils for class- but sweet Daniel could have never guessed just how far it would go.
After being sent on an errand by the teacher, Daniel Hunt returns to his classroom to find a large pile of toys and classmates yelling, "Surprise!" Turns out, his teachers and classmates had been secretly collecting toys for Daniel. This group of 8 year olds had such compassion for their classmate that they put extreme effort into replacing the possessions that kids love most- his toys.
And, in true Daniel Hunt fashion, while being elated at his new toys, he responded in a way that most adults would not: He turned to his classmates first- before even approaching his new toys- to say, "I love it!" and called them all in for a giant group hug.
These selfless, loving, and compassionate acts from such young hearts is incredibly touching. At the same time, it calls us to question ourselves. When is the last time we have given so selflessly to others in need? As adults, it is so easy to worry about whether our bills are paid as opposed to caring for others as we should. Not these young children- they simply worried that their friend had nothing to play with.
This group of eight years olds- both Daniel and his classmates- can inspire the world to be different. They can remind us of the compassion that we should show other humans. They can remind us of the joy of giving. It is time that we learn to give again.
People are in need year round, so there is always a reason to give, but this time of year is a great time to start. With the holidays quickly approaching, we should bear in mind the families who cannot afford to buy their children Christmas presents, the elderly who have no family to visit them, the single moms and dads who are merely trying to keep their heads above water, the families with no heat for the winter, and those with no home at all.
Let's take a lesson from these incredible children and find the love that we were born with to give to others what they need this year and every year to come.