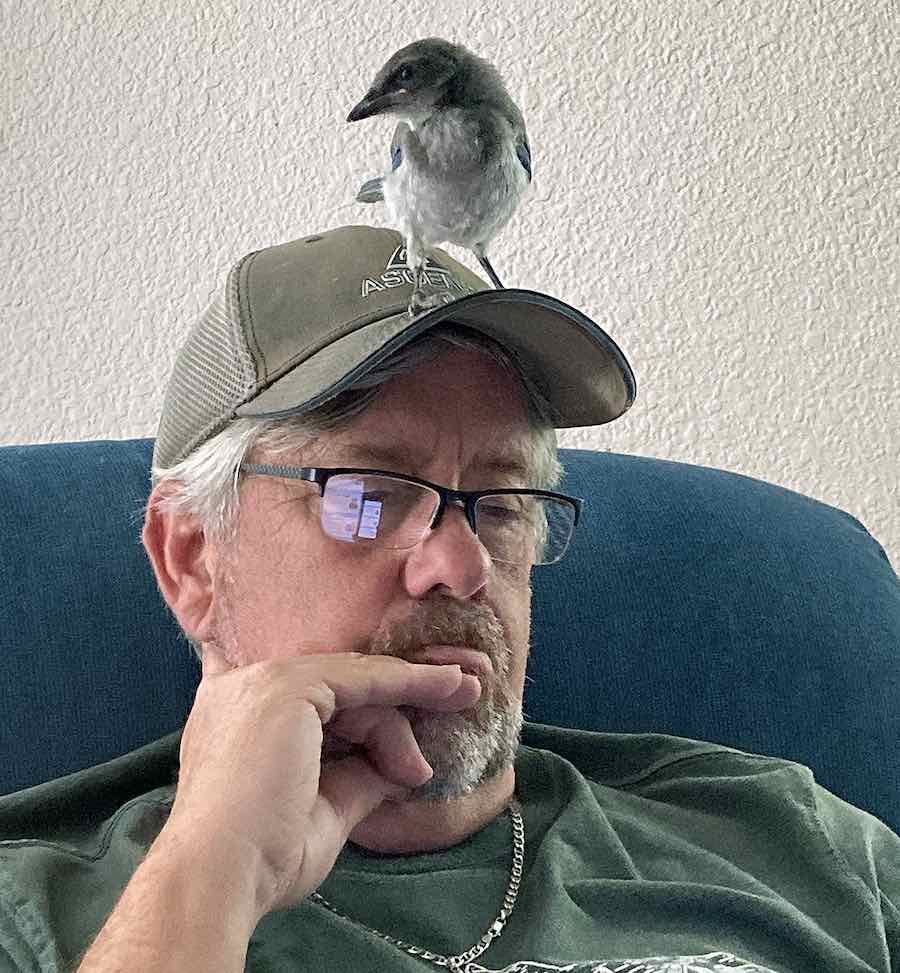 Everyone Falls In Love With Baby Birds That Are Saved From a BullDozer
Sacramento, California gets hot in the summer, real hot. So when it's a 100 degree day, folks tend to think that's kind of a pleasant change from what can usually get up to a 110 hot oven blast by 4pm in the afternoon. Given all the levee work that had been going on in 2020 and 2021, the crews working on the construction and repair were feeling it either way.
Roberto Navarez was one of the contract workers on the construction site, and it just so happened his eye caught something as he was walking on the site. A branch had been broken off a tree and, sitting in the path of a dozer that was slowly moving towards that exact spot, were two baby birds. The chicks were just looking around, confused, trying to figure out what to do next. Navarez looked around for a nest, but he couldn't find any sign of one wherever he looked. All that was evident was that the branches came from a nearby oak tree that hung over the levee itself.
Generally, most workers know to just leave animals they see alone. Nature tends to be very good at taking care of itself. However, while Navarez kept watching the birds to see whether the parents would fly down and scoop them up, nothing happened. The heat was reaching the high of the day, well over 100, and too much equipment was moving in the area of the birds. So, he decided get help from a biologist on site. That expert confirmed the heat was going to kill the birds if nothing was done, so the chicks were contained in a cardboard box and put into one of the nearby trailers with air-conditioning. One of the birds was quite active, but the other seemed drained of any energy.
Eventually, the workers placed the birds in the box in a branch, waiting for the parents to find them again. The lively one, however, jumped out of the box and to the ground. The parents found it, and it took off into a bush with one of them. However, the listless second bird stayed put. Eventually, it became clear the bird was going to need some help with the parents nowhere to be found. Lee Roork, an avid bird rescuer, stepped in.
Texting his wife at home about a new arrival, Lee Roork went into bird-caring mode, a practice he and his wife had done previously for other abandoned birds. In this case, their latest adoptee would be a scrub jay, it turned out. The first 24 hours were rough; it was a big question whether the tired chick would survive and live. However, by the next day, Roork's wife, Susan, was able to get the bird to take food and water. That was a key start.
The bird was named Blu and took to Lee and Susan very well within a few days. Interacting excitedly, the bird decided humans were definitely going to be its food source and care. And, within a few days, Blu was trying her wings out, zipping around the house. The Roorks tried to get Blu to adapt back to the wild, but the bird would have none of it, enjoying interacting and hiding food all over the house. However, it was a firm plan. Blu would go to the wild when ready. Yet, weeks later, while they had planned to release her formally, Blu decided when she was ready and darted out an open door. Hesitating for a few seconds and chirping at Susan, Blu eventually embraced her freedom with other jays nearby and took off.
Yet, for Lee and Susan, the fact that Blu made it was all that mattered. Blu came back once, interacting with Lee and Susan for a bit and then taking off again. It was as if the bird wanted them to know she was alright and things worked out fine.

Indiana Man Saves Children During House Fire, Footage Caught on Police Body Camera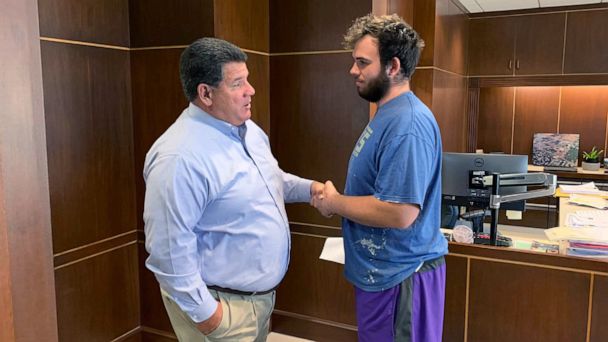 There are moments in life when we can decide to become a hero or to fade into the background. For Nicholas Bostic, a young man from Indiana, the choice was thrust upon his shoulders without much time to think. Bostic had been driving home around 12:30 in the morning when he noticed a fire billowing from the balcony of a home. A moment later, the driver was slamming on his brakes, running up a hill, and vanishing into a house engulfed in flame. Moments later, Bostic would re-appear with four saved lives.
However, there was someone still missing.
Tragedy Averted, Stunning Moments Caught on Camera
When police officers and fire response teams arrived at the Indiana home that was ablaze, they didn't know what they were walking into. However, moments after officers arrived on the scene, video footage from police body-worn cameras would reveal a stunning image of Bostic emerging from the flames with a young girl in his arms. Moments later, the two would collapse onto the sidewalk, wheezing and injured, asking for oxygen.
After initially beating law enforcement to the scene, Bostic would run into the home where he would find four young children as well as their oldest sister. After getting the small group out of the home, they would reveal that another child was still stuck inside.
Bostic didn't hesitate. In an interview with Fox 59, Bostic revealed his return to the home, "The smoke just came out of nowhere. It was pitch black, pitch black. The heat was excruciating."
Despite the billowing smoke, excruciating heat, and blinding particulates, Bostic was able to find the young child trapped in the home. Listening to her faint cries, Bostic was able to find the child on the second story of the building. The duo would jump out of the window only to appear dramatically before the waiting law enforcement officials.
Bostic and the child would both survive the incident, though Bostic would suffer from blisters, burns, and other abrasions. The entire family was uninjured.
When asked about his experience, Bostic replied, "I'd be hoping that the guy driving would consider doing the same if they were able to."
Honoring a Local Hero: Thanks From a City
According to a report by fire department officials, the fire began on the front porch and had been caused by ashes that had not been extinguished before they were emptied. Bostic's minor injuries would be treated at Eskenazi Hospital in nearby Indianapolis.
Lt. Randy Sherer of the local Lafayette Police Department cited Bostic's actions as being brave, selfless, and heroic. Lt. Sherer stated, "He has impressed many with his courage, tenacity, and steadfast calmness in the face of such perilous danger."
Local police officers stated that Bostic would be honored by the community during a local baseball game for the Aviators in August. Lafayette Mayor Tony Roswarski was also quick to thank Bostic for his actions. All proceeds earned from tickets at the local baseball game will be given to a fundraising campaign on the internet for Bostic.
As far as Bostic is concerned, his actions were just an extension of his personal faith. Bostic told the local station News 18, "I have something to remind me of why I'm here, still alive. Why God keeps me here. He used me like his instrument that night."