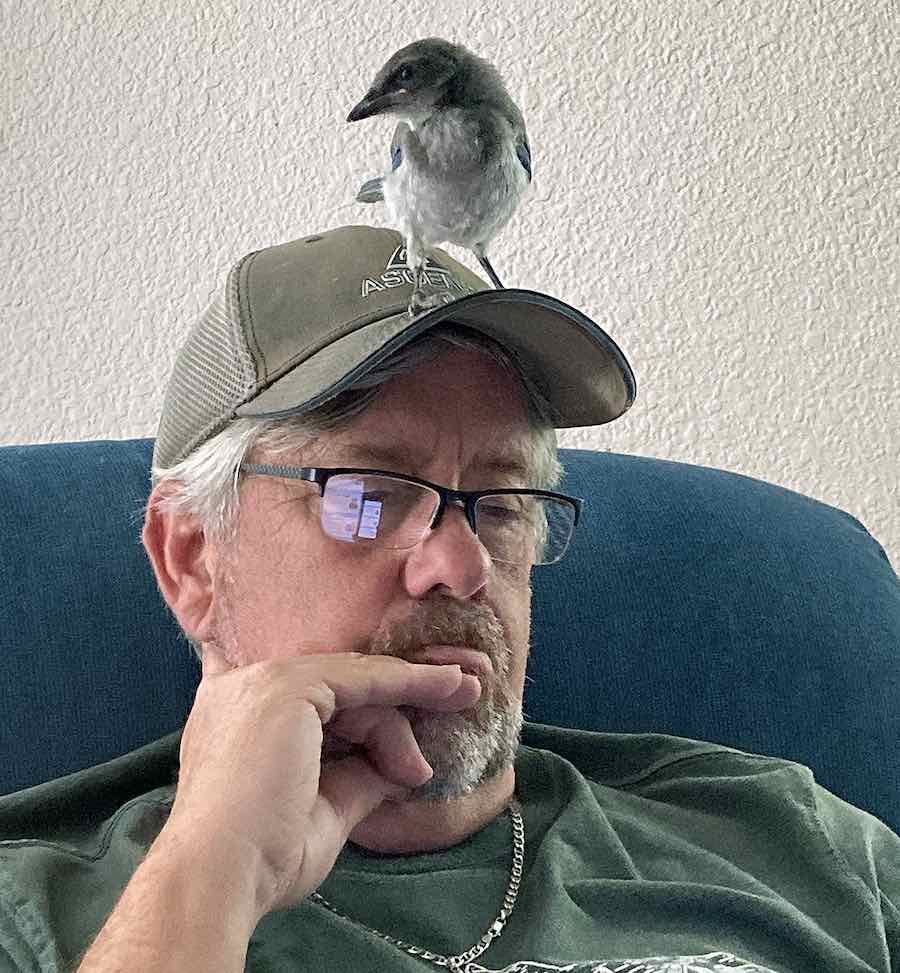 Everyone Falls In Love With Baby Birds That Are Saved From a BullDozer
Sacramento, California gets hot in the summer, real hot. So when it's a 100 degree day, folks tend to think that's kind of a pleasant change from what can usually get up to a 110 hot oven blast by 4pm in the afternoon. Given all the levee work that had been going on in 2020 and 2021, the crews working on the construction and repair were feeling it either way.
Roberto Navarez was one of the contract workers on the construction site, and it just so happened his eye caught something as he was walking on the site. A branch had been broken off a tree and, sitting in the path of a dozer that was slowly moving towards that exact spot, were two baby birds. The chicks were just looking around, confused, trying to figure out what to do next. Navarez looked around for a nest, but he couldn't find any sign of one wherever he looked. All that was evident was that the branches came from a nearby oak tree that hung over the levee itself.
Generally, most workers know to just leave animals they see alone. Nature tends to be very good at taking care of itself. However, while Navarez kept watching the birds to see whether the parents would fly down and scoop them up, nothing happened. The heat was reaching the high of the day, well over 100, and too much equipment was moving in the area of the birds. So, he decided get help from a biologist on site. That expert confirmed the heat was going to kill the birds if nothing was done, so the chicks were contained in a cardboard box and put into one of the nearby trailers with air-conditioning. One of the birds was quite active, but the other seemed drained of any energy.
Eventually, the workers placed the birds in the box in a branch, waiting for the parents to find them again. The lively one, however, jumped out of the box and to the ground. The parents found it, and it took off into a bush with one of them. However, the listless second bird stayed put. Eventually, it became clear the bird was going to need some help with the parents nowhere to be found. Lee Roork, an avid bird rescuer, stepped in.
Texting his wife at home about a new arrival, Lee Roork went into bird-caring mode, a practice he and his wife had done previously for other abandoned birds. In this case, their latest adoptee would be a scrub jay, it turned out. The first 24 hours were rough; it was a big question whether the tired chick would survive and live. However, by the next day, Roork's wife, Susan, was able to get the bird to take food and water. That was a key start.
The bird was named Blu and took to Lee and Susan very well within a few days. Interacting excitedly, the bird decided humans were definitely going to be its food source and care. And, within a few days, Blu was trying her wings out, zipping around the house. The Roorks tried to get Blu to adapt back to the wild, but the bird would have none of it, enjoying interacting and hiding food all over the house. However, it was a firm plan. Blu would go to the wild when ready. Yet, weeks later, while they had planned to release her formally, Blu decided when she was ready and darted out an open door. Hesitating for a few seconds and chirping at Susan, Blu eventually embraced her freedom with other jays nearby and took off.
Yet, for Lee and Susan, the fact that Blu made it was all that mattered. Blu came back once, interacting with Lee and Susan for a bit and then taking off again. It was as if the bird wanted them to know she was alright and things worked out fine.

500,000-Year-Old Wooden Structure Rewrites History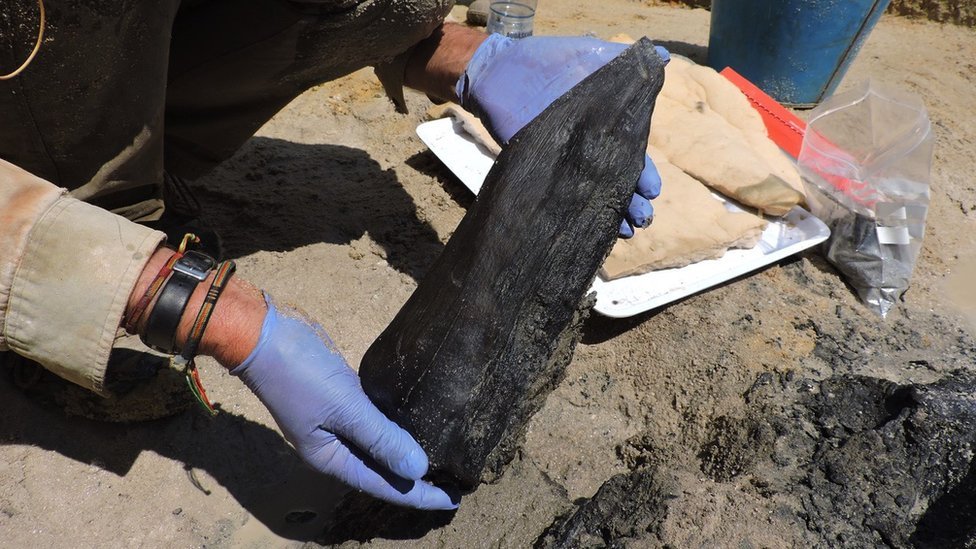 In an archaeological discovery, a wooden structure dating back an astonishing 500,000 years has been unearthed on the banks of a river in Zambia, challenging long-held beliefs about the capabilities of ancient humans. Researchers stumbled upon these ancient wooden logs, a revelation that has the potential to reshape our understanding of the lives of early humans.
The find, located on the riverbanks near Zambia's Kalambo Falls, provides compelling evidence that stone-age people may have constructed primitive shelters, forever altering our perception of their intelligence and resourcefulness. Archaeologist Prof Larry Barham, who led the research, was profoundly impacted by the discovery, stating, "This find has changed how I think about our early ancestors."
What makes this find truly remarkable is that it suggests ancient humans did more than merely survive; they thrived by creating something entirely new. These early humans exhibited intelligence, imagination, and craftsmanship by fashioning structures from wood, a material that had never before been transformed into such large and sophisticated objects.
The researchers also uncovered ancient tools, including digging sticks, but the most exciting find was two pieces of wood positioned at right angles to each other. "One is lying over the other, and both pieces of wood have notches cut into them," explained Geoff Duller, a professor of geography at the University of Aberystwyth and a member of the research team. "You can clearly see those notches have been cut by stone tools, making the two logs fit together to become structural objects."
Radiocarbon dating confirmed the wood's age, placing it at a staggering 476,000 years old. This revelation has ignited curiosity about the woodworking traditions of ancient societies, challenging the prevailing notion that early humans led simplistic, nomadic lives.
Perrice Nkombwe, a team member from the Livingstone Museum in Zambia, expressed her astonishment, saying, "I was amazed to know that woodworking was such a deep-rooted tradition. It dawned on me that we had uncovered something extraordinary."
The preservation of the wooden structure itself is a miracle. Typically, wood decays over time unless preserved under specific conditions. However, in the waterlogged environment along the Kalambo Falls, the wood remained intact, essentially pickled by the elements for millennia.
While the exact purpose of this ancient wooden structure remains a mystery, it has sparked numerous speculations. Prof. Duller suggests it might have been used as a place to sit beside the river and fish, although a complete understanding of its function remains elusive.
Moreover, the identity of the individuals who constructed this structure raises intriguing questions. "We don't know – it could have been Homo sapiens, and we just haven't discovered fossils from that age yet," Prof. Duller added. "But it could be a different species – [perhaps] Homo erectus or Homo naledi – there were a number of hominid species around at that time in southern Africa."
This discovery has the potential to enrich our understanding of ancient woodworking techniques, craftsmanship, and human interaction with the environment. As researchers continue their work at the Kalambo Falls site, the pages of history are being rewritten, and our appreciation for the ingenuity of our ancient ancestors grows ever deeper.