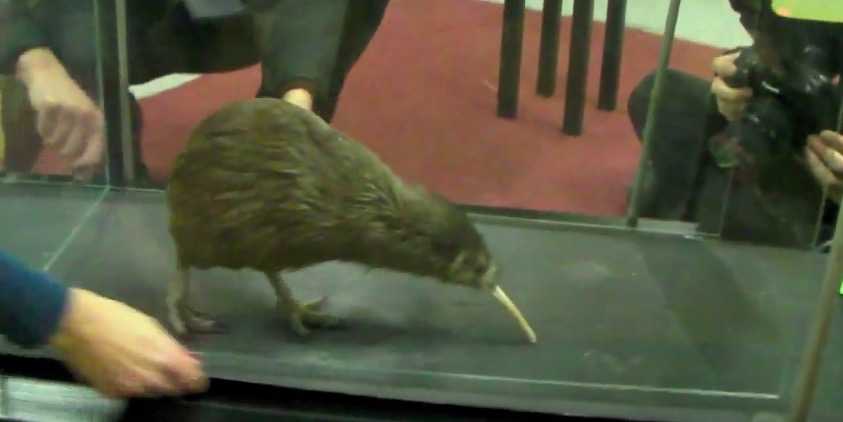 Even Kiwi Birds Have to Exercise
For the New Zealand Kiwi, getting stuck in bad situations tends to be a common occurrence. At least that's what happened to Ruata. The bird is one of a species known as the North Island Brown Kiwi, and it is unique to the location it is named after. In Ruata's case, his leg had been stuck in a trap, causing a dislocation as the bird had tried to free himself. With care from a vet, Ruata was healed, but he still had to recuperate before being released again.
The typical approach for a human recovering from serious surgery or medical procedure tends to be rehabilitation. The same actually applies to birds, like Ruata. The Wildbase Center at Massey University is the key facility for avian patients, specifically the wildlife variety. In many cases, staff there have to construct specific environments for the patients, similar to the natural conditions, that trigger exercise and recuperation on the natural with normal activities the birds are used to. Ruata was placed in a similar containment that originally helped another Kiwi recover back in 2010.
The effort is important; some 25,000 Northern Island Brown Kiwis are left, with the number decreasing over the last few years. So, helping strong adults recover from injuries helps keep numbers stabilized instead of losing more that can breed and add replacements in the wild with new young. Traps, however, are not a big risk for these Kiwi birds. Unlike Ruata, the biggest risk for the birds today tends to be other animals, particularly domesticated cats and dogs.
Prior to people arriving, Kiwis in general have lived on New Zealand for probably 70 million or more years. When humans arrived and settled the area, they eventually began to introduce domestic pets like cats and dogs and even rats and ferrets, especially with the arrival of Europeans to the area. All of these creatures are practically a death sentence for the Kiwi, which lives on the ground primarily. Kiwis simply aren't fast enough to get away, and their nests are easy to find and smash for a quick snack by a hungry dog or ferret.
Of the Kiwi chicks born every year, more than 9 out of 10 are killed before adulthood, mainly due to domestic animals killing half of them. Leg-traps are common to keep prowling animals out of areas with Kiwis, but in Ruata's case, the bird might have ended up becoming an unintended victim. Fortunately, the Wildbase Center is available to help, with an 80 percent success rate in cases it takes on. At the same time, the Center also gets a chance to add to Kiwi research, being able to observe their behavior as they recuperate. So, the benefit is two-fold.
Buzz Aldrin Finally Marries Long-Term Love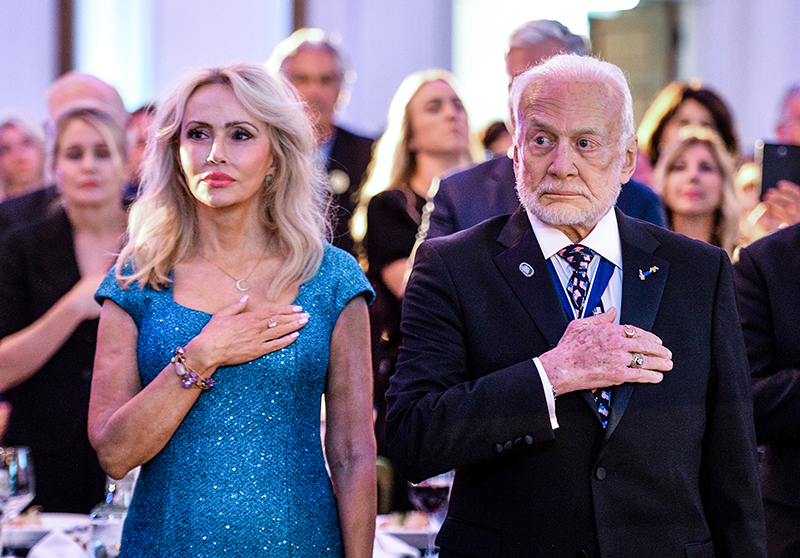 Buzz Aldrin, the second man to walk on the moon, recently married his longtime love, Lois Driggs Cannon. The couple, who have been together for more than a decade, married in a private ceremony in Los Angeles, California.

Aldrin, who is now 93 years old, first met Cannon at a gala event in Los Angeles in the late 1990s. They quickly became friends and began dating. They've been together ever since, and their love has only grown stronger over time.

Aldrin is best known for his involvement in the Apollo 11 mission, which saw him and astronaut Neil Armstrong become the first humans to walk on the moon in 1969. Since then, he has devoted his life to promoting space exploration and education. He is also a published author, having written several books about his astronaut experiences, including "Return to Earth" and "Magnificent Desolation: The Long Journey Home from the Moon."

Cannon, a retired businesswoman, has been an unwavering supporter of Aldrin throughout his career. She has accompanied him on many of his public appearances and speaking engagements. She has also been a strong supporter of space exploration and education, and the two have frequently collaborated to advance these causes.

The couple's wedding was a small and intimate affair attended by only close family and friends. The wedding took place at a private residence in Los Angeles, and the couple exchanged vows in a stunning outdoor setting. The ceremony was followed by a reception with food, drinks, and music for the guests.

The wedding of Aldrin and Cannon is a testament to the power of love and the value of companionship in life. Despite the difficulties and challenges they have faced, their love for one another has remained strong. The couple's marriage serves as an example to others and a reminder that love knows no age limit.
Aldrin is an American hero not only for his role in the Apollo 11 mission but also for his adventurous spirit and unyielding passion for space exploration. The news of his marriage serves as a reminder that love and companionship are important aspects of human life, even after achieving great heights and facing challenges. Marriage is a celebration of love, commitment, and a lifetime of shared adventures and experiences for the couple.