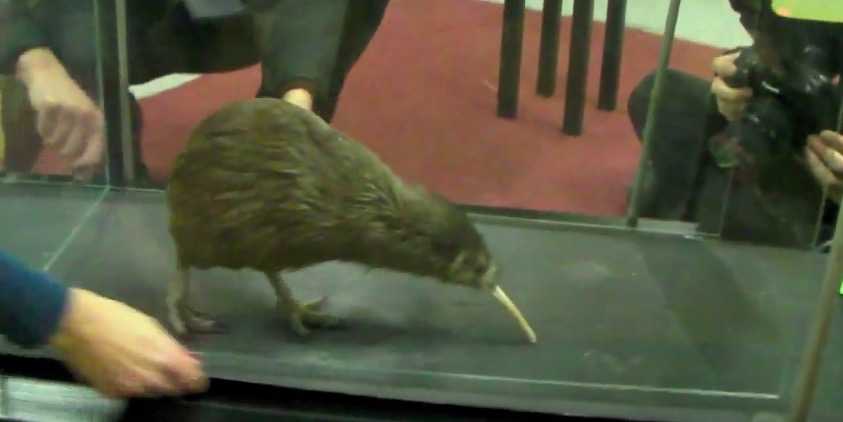 Even Kiwi Birds Have to Exercise
For the New Zealand Kiwi, getting stuck in bad situations tends to be a common occurrence. At least that's what happened to Ruata. The bird is one of a species known as the North Island Brown Kiwi, and it is unique to the location it is named after. In Ruata's case, his leg had been stuck in a trap, causing a dislocation as the bird had tried to free himself. With care from a vet, Ruata was healed, but he still had to recuperate before being released again.
The typical approach for a human recovering from serious surgery or medical procedure tends to be rehabilitation. The same actually applies to birds, like Ruata. The Wildbase Center at Massey University is the key facility for avian patients, specifically the wildlife variety. In many cases, staff there have to construct specific environments for the patients, similar to the natural conditions, that trigger exercise and recuperation on the natural with normal activities the birds are used to. Ruata was placed in a similar containment that originally helped another Kiwi recover back in 2010.
The effort is important; some 25,000 Northern Island Brown Kiwis are left, with the number decreasing over the last few years. So, helping strong adults recover from injuries helps keep numbers stabilized instead of losing more that can breed and add replacements in the wild with new young. Traps, however, are not a big risk for these Kiwi birds. Unlike Ruata, the biggest risk for the birds today tends to be other animals, particularly domesticated cats and dogs.
Prior to people arriving, Kiwis in general have lived on New Zealand for probably 70 million or more years. When humans arrived and settled the area, they eventually began to introduce domestic pets like cats and dogs and even rats and ferrets, especially with the arrival of Europeans to the area. All of these creatures are practically a death sentence for the Kiwi, which lives on the ground primarily. Kiwis simply aren't fast enough to get away, and their nests are easy to find and smash for a quick snack by a hungry dog or ferret.
Of the Kiwi chicks born every year, more than 9 out of 10 are killed before adulthood, mainly due to domestic animals killing half of them. Leg-traps are common to keep prowling animals out of areas with Kiwis, but in Ruata's case, the bird might have ended up becoming an unintended victim. Fortunately, the Wildbase Center is available to help, with an 80 percent success rate in cases it takes on. At the same time, the Center also gets a chance to add to Kiwi research, being able to observe their behavior as they recuperate. So, the benefit is two-fold.
American Couple's Kindness Shines in Snowy Adventure with South Korean Tourists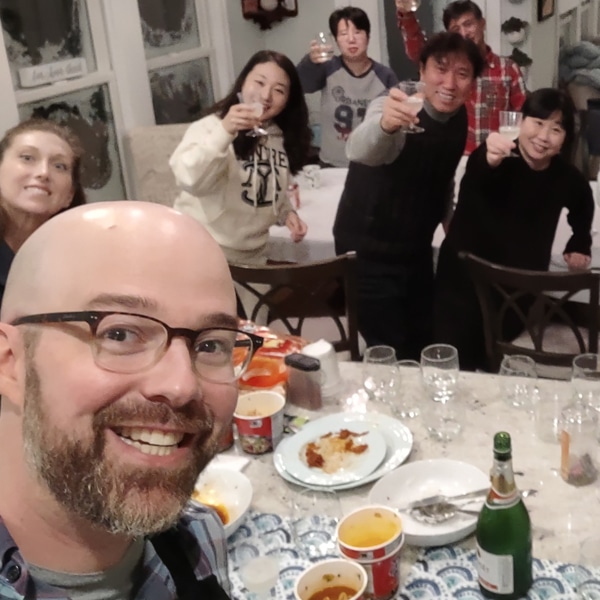 In a heartwarming tale of kindness and friendship, an American couple from Buffalo, New York, opened their home to a group of stranded South Korean tourists during a severe blizzard on December 23rd. What started as a simple request for shovels turned into a heartwarming story that went viral, bringing people together across borders. The couple's act of compassion not only provided shelter but also sparked an enduring bond that led to a special reunion in South Korea. Let's delve into this remarkable story and explore the lasting impact of their selfless act.
As the blizzard raged outside, ten South Korean tourists found themselves stuck in their van, unable to move through the heavy snow. Seeking assistance, they approached a nearby house and requested shovels to dig themselves out. However, they received much more than they had anticipated. The couple, who had prepared for a quiet Christmas at home, welcomed the strangers with open arms and invited them inside.
The storm had brought these strangers together, creating an opportunity for cultural exchange and friendship. During the two nights and three days they spent together, the couple and their unexpected guests bonded over stories, shared meals, and even watched American football. The couple, who had a deep appreciation for Korean cuisine, surprised their guests with an array of Korean food ingredients. The South Korean visitors were amazed to find soy sauce, mirin, chili powder, chili paste, a rice cooker, and Korean cookbooks, as if the couple had been preparing for their arrival.
News of the couple's kindness quickly spread across the internet, captivating hearts around the world. Social media platforms buzzed with messages of admiration and appreciation for their selfless act. Many people were inspired by their story and were motivated to perform acts of kindness themselves. The couple received an outpouring of support, with kind messages, cards, and generous gifts from various Korean groups, including a year of free fried chicken at Genesis BBQ.
Months later, in May, the couple embarked on a 10-day tour of Seoul, graciously invited by the Korea Tourism Organization. This visit was not merely a sightseeing adventure but a chance to reunite with the guests they had sheltered during the blizzard. Andrea, the wife, expressed her gratitude and joy, saying, "To see everyone in Korea again is such a blessing." The couple had always held an appreciation and interest in Korean culture, and their chance encounter had brought them closer to this beautiful country.
The bond forged during their time together in Buffalo proved to be strong and lasting. The couple and their South Korean guests became lifelong friends. The experience inspired not only the couple but also their guests, who felt compelled to pay it forward and spread kindness to others. Through their act of compassion, the American couple created a ripple effect of goodwill, reminding us of the power of empathy and humanity.