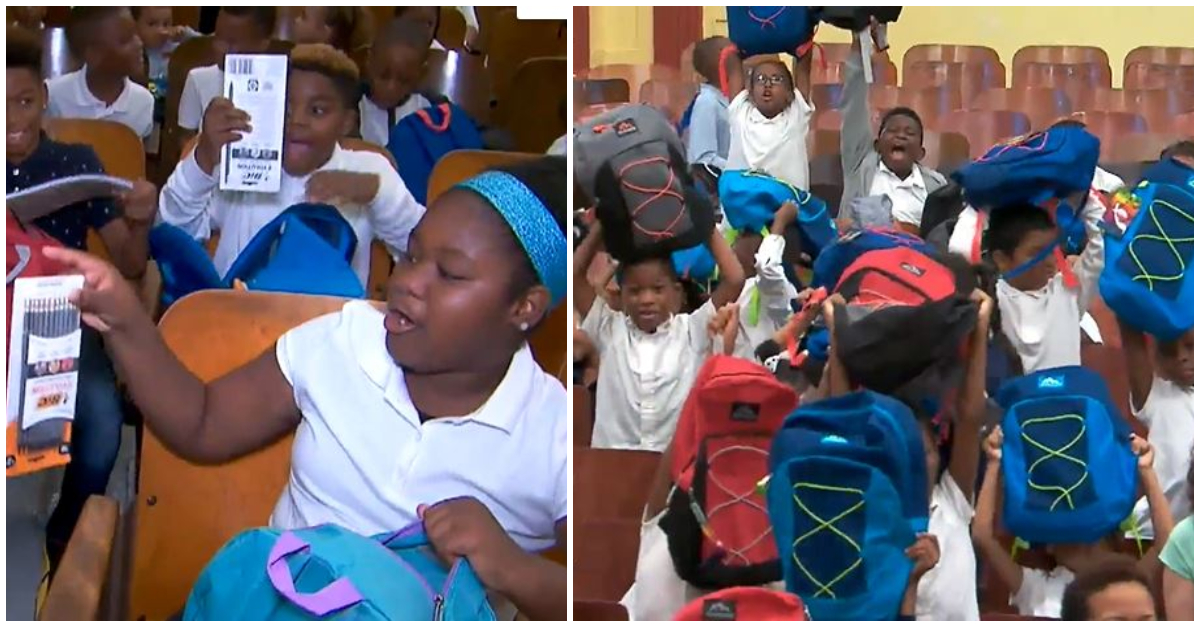 Elementary Students In New York Are Overjoyed When They Receive This Touching Gift!
Do you remember what it was like waking up early for school, only to find that you didn't have the right supplies to get through the day? The unfortunate truth is, many children live in this state of being throughout their entire childhood. Whether due to neglect or merely lack of income, students go to school every day without the supplies that they need to get the education that will prepare them for life. Fortunately, there are great people out there working to turn the situation around. Our story begins at the P.S. 52 Elementary School in Queens, New York where the entire student body was gifted with a touching and emotional gift.
The Kids in Need Foundation is a charitable group that operates with one goal in mind, to make sure that all children have what they need in order to succeed in the classroom. This nationally recognized charity made headlines when they showed up at P.S. 52 Elementary School in Queens with a gift for the students that had assembled in the auditorium. As the children waited on the edge of their seats, the foundation arrived with brand new, high-quality backpacks, filled to the brim with important school supplies. Each child was given a bag and the corresponding supplies to have, take home, and use as they work through their courses.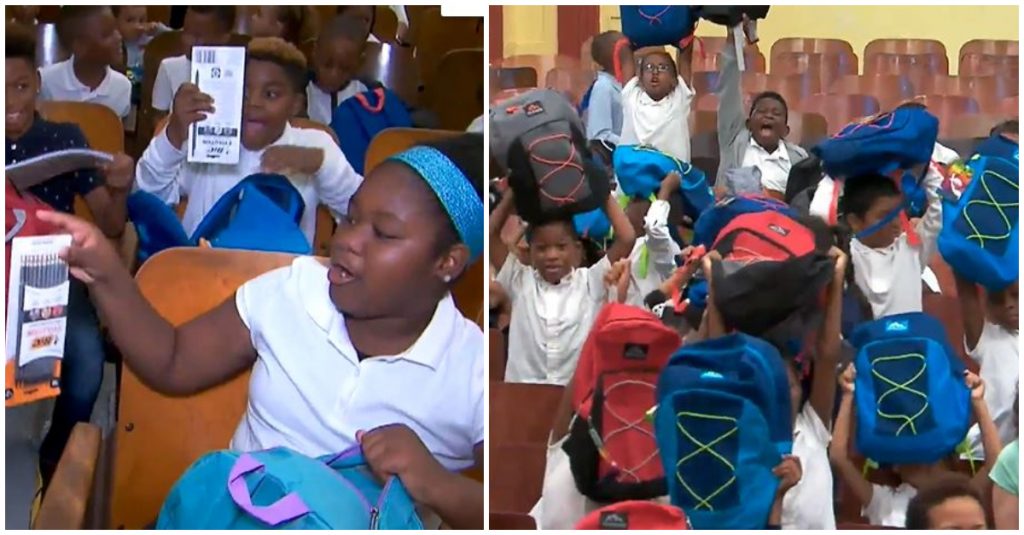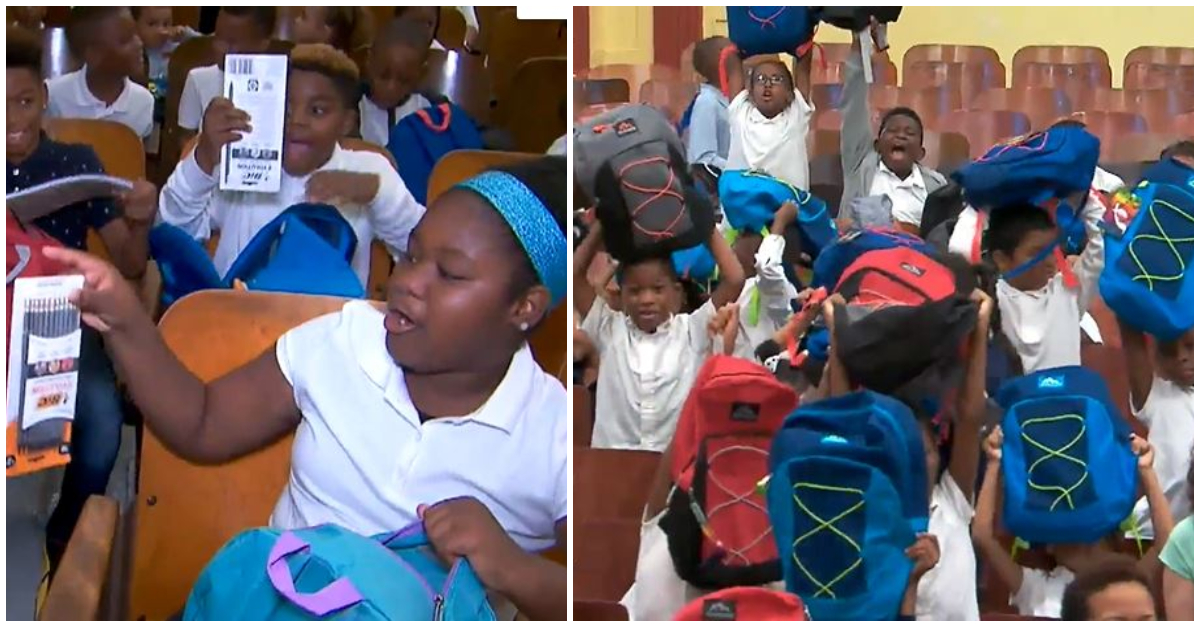 When the students were handed their bags, they were beaming with joy. When the young students began to dig through the bags, they started laughing, cheering, and shouting with joy. While most people can take school supplies for granted, that isn't a luxury that everyone can afford. There is nothing more heartbreaking for a teacher or parent than to see a child without the tools that they need in order to prepare for the future.
The Kids in Need Foundation has a mission statement of supplying many of the 15 million kids who currently live in abject poverty. More than just a bag or a set of binders, the school supplies that the Kids in Need Foundation hand out can dramatically improve the lives of the children that they are helping. In fact, studies have routinely shown that when students have their own school supplies, there are a number of direct benefits. Among the many benefits of a well-prepared student are improved self-esteem, a better attitude toward school, and improved behavior and engagement while in the classroom. Of course, prepared students also score higher marks on their homework and exams.
Last year alone, more than 200,000 teachers came together to supply six million students from poverty challenged communities. The Foundation has been operating for more than 23 years, and they have, thus far, donated more than $1 billion worth of supplies to children who would have had no other recourse for their school preparation.
Jughead's Journey: A Dog Is Rescued After Surviving With Jug On Head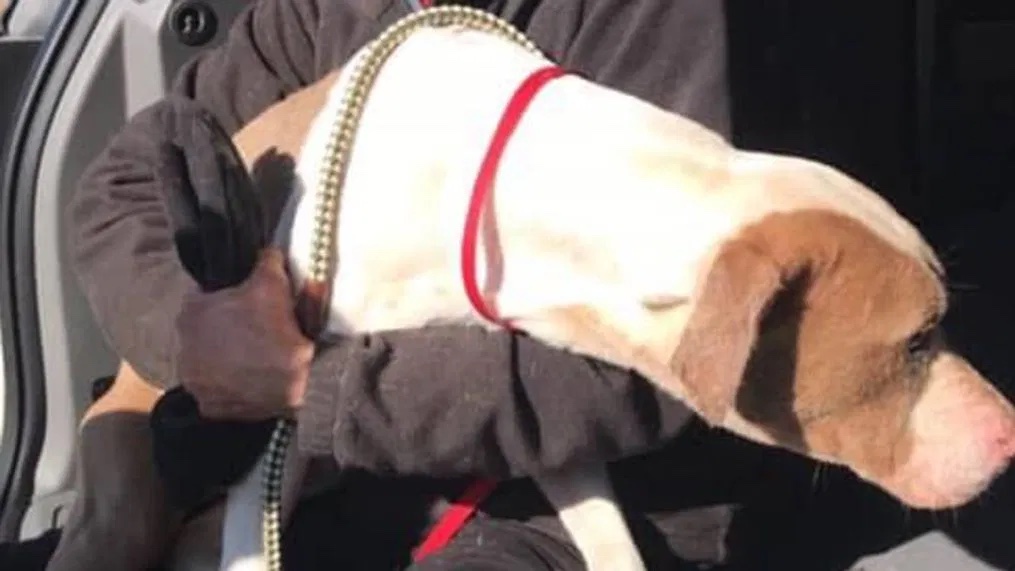 In the quiet neighborhoods of Montgomery County, Texas, a furry friend named Jughead found himself in a tight spot—literally. This courageous canine had inadvertently stuck his head inside a jug, turning a simple act of scavenging for food into a perilous predicament. Little did he know, a compassionate woman named Teri Goodnight would become his guardian angel.
Jughead, a stray dog with a name as unique as his misadventure, was affectionately dubbed after the container that caused his troubles. The jug, which turned out to be a cat feeder, became a makeshift helmet for poor Jughead, restricting his vision and creating a challenging barrier to eating and drinking. Enter Teri Goodnight, a woman with a heart full of compassion and a determination to make a difference.
Teri spent an entire month, investing not only time and effort but also several hundred dollars in fuel, on a mission to rescue Jughead. His elusive nature made the task a formidable challenge, as he roamed the neighborhoods near FM 1314 and Lazy Lane in the Porter area. But Teri refused to give up.
"We took wire cutters and cut all the way around it and pulled it off of his head. So this was the only way he was able to eat and drink or see," Teri explained. Despite the initial fear that Jughead couldn't breathe, it became clear that he could still manage essential functions. Yet, Teri's determination to free him from his plastic prison only intensified.
Jughead's story is not one of despair but of resilience and triumph. Teri's tireless efforts paid off, and Jughead, along with his friend Red, was finally captured and rescued. The jug was removed, unveiling a grateful pup who could now enjoy the simple pleasures of life without hindrance.
Reflecting on the emotional moment, Teri shared, "I literally cried for 10 minutes after I caught him, I just broke down started crying. I was relieved it was over." Jughead's rescue was not just a personal victory; it represented the power of kindness and the difference one person can make in the life of an innocent creature.
Now under the care of the East Texas Hoof and Paw Animal Rescue, Jughead and Red have a chance at a brighter future. Teri expressed her hope that they would find loving homes, breaking free from the challenges of street life.
"These two had a foster, they are now with a rescue so they will be vetted and adopted out and go to loving homes and not have to be street dogs anymore," Teri joyfully shared, emphasizing the transformative impact of compassion and dedication in the world of animal rescue.
Jughead's journey from a jug-bound wanderer to a hopeful candidate for a forever home is a testament to the remarkable bond between humans and animals, proving that sometimes, all it takes is one person with a big heart to change a life.