Elderly Strangers Fall in Love During Flight, You Won't Believe What Happens Next!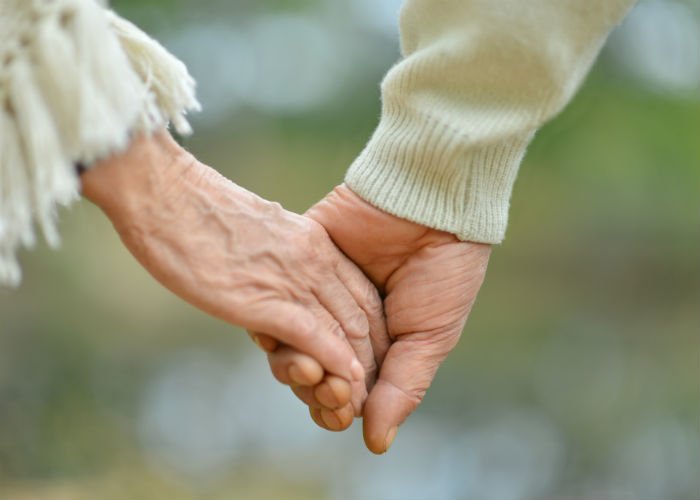 We owe it to ourselves to travel the world. After all, you will never know what's out there waiting for you unless you go to look. Just a few weeks ago, an airline ticket agent experienced the wonders of travel firsthand. Under the username @vvuxian, Twitter users were regaled by a heartwarming story of love found in the air between two elderly strangers. @vvuxian shared the entire story on Twitter through a series of tweets that culminated in what we can only describe as a true Hollywood ending — only in real life!
The story starts with @vvuxian working at an airline counter, just like any other day. As an airline ticket employee, @vvuxian was ready to assist customers as they came to her desk with questions regarding their flight. An elderly lady in her 70s approached @vvuxian with a seemingly strange request. The unnamed woman, who had just arrived on a flight from Canada, was seemingly looking for a stranger. The elderly woman asked @vvuxian if anyone arriving from Spain had been looking for her because the two were supposed to be meeting up. As an airline employee, @vvuxian knew that she couldn't share private information about other passengers.
The elderly woman accepted the rules laid out by @vvuxian, albeit looking sad in the process. Curious to find out what happened, @vvuxian asked for more information. The woman explained that she had met a stranger on her flight from Canada and that the two had fallen in love during their 11-hour flight. Unfortunately, they had to separate on connecting flights from Spain, but they had made a deal to meet up with one another when they reached their final destination. Unfortunately, the stranger had never shown up. What once looked like a Hollywood romance was quickly turning into a sad tale of reality. Was there nothing that could be done?
Unfortunately, @vvuxian knew that she couldn't help the woman, but she wished her well all the same. After the woman explained that she couldn't reach the stranger by telephone, all seemed to be lost. @vvuxian took down the passenger's phone number and promised to call her if anybody showed up. The woman left the ticket counter and @vvuxian probably assumed that this was the end of the story. We all know that this wasn't the case.
An hour later, during her lunch break, @vvuxian heard a co-worker talking to another elderly woman. The stranger at the counter was explaining that she was supposed to meet a friend but that she couldn't get ahold of her. The woman explained that she had met a stranger on a flight but that they had been separated during their connecting flights. This was her! This was the second lost lover! According to @vvuxian, she basically threw her sandwich in order to run to the front desk. Our heroic airline ticket agent quizzed the new stranger with questions, asking her if she had just come from Spain and was she looking for a certain person? The stranger nods and nods again. This was it!
Deciding to risk it all, @vvuxian calls the phone number that had been left by the earlier visitor. Within minutes the second woman appears at the counter, basically at a sprint! The two collapse into a loving embrace before showering @vvuxian in the thanks. Happy just to have helped, @vvuxian wishes them well while nearly tearing up from happiness herself. A little while later the two elderly lovers return with a thank-you gift, a collection of delicious chocolates. Now, who says that real life can't be like the movies?
This Adorable Pup Finally Got The Chance To Enjoy Snow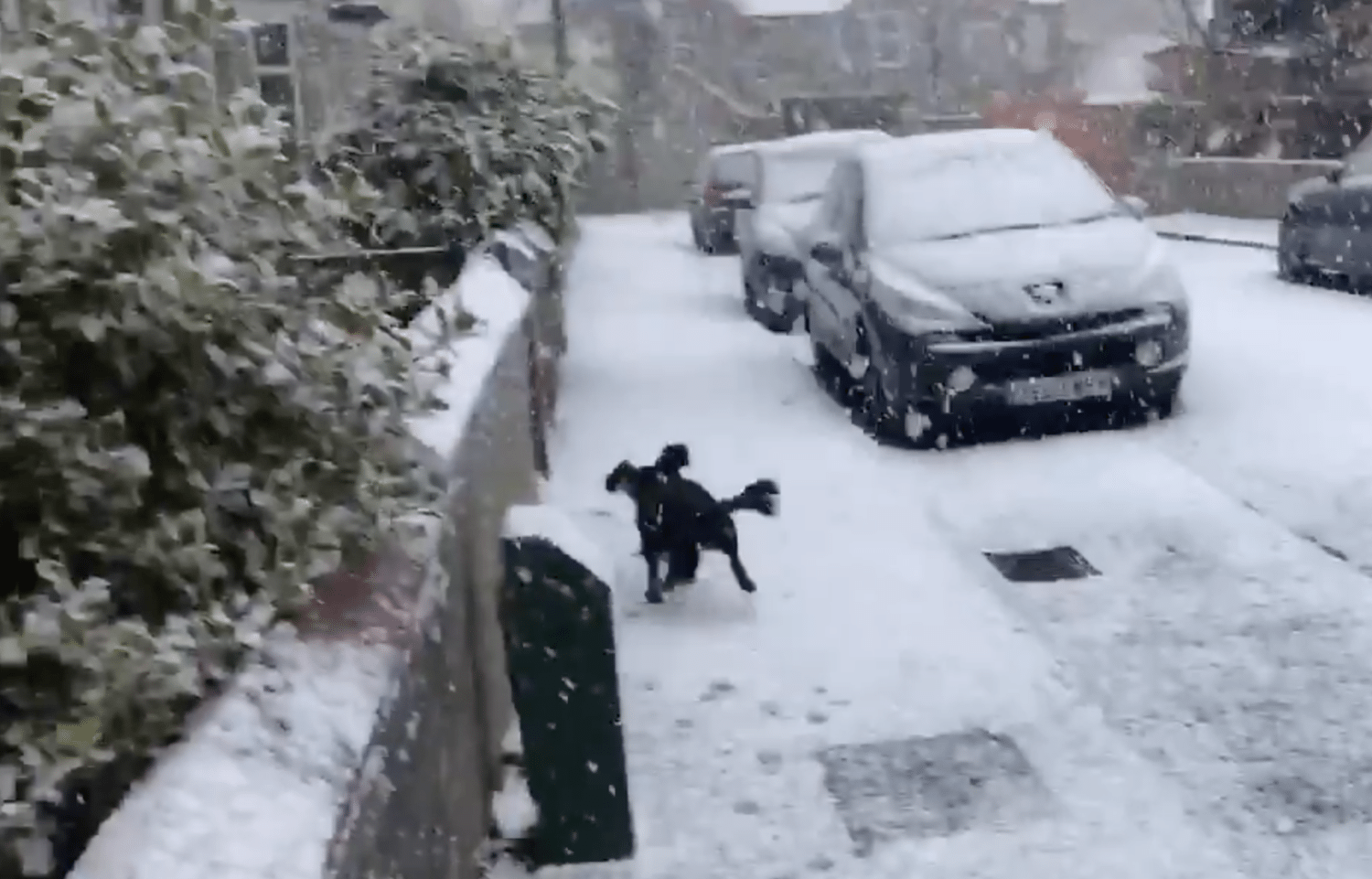 Snow is not something that a lot of us enjoy. In fact, it is a downright nuisance. The prospect of having to get up early to bundle up and clean off your vehicle before work each day is a harrowing one. However, dogs do not view things in the same way that we do. They have more of a glass half full approach at times like these, don't they?
The dog in this story certainly does, that is for sure. Truffle resides in England and when the first snowfall came, he could not contain his excitement. He's not one to care about the dirty and slippery aspect of snow. Truffle is here to have a good time and that is all there is to it.
The magical moment was not going to pass this dog by. He's the type to appreciate life and all that it has to offer. Some of us could stand to learn a thing or two from this pup. Once you have gotten the chance to watch this awesome video, you are going to see exactly what we mean by that.
Jo is his mother and the two live together in York, England. The cocker spaniel is known to have quite the lust for life, too. While he had never experienced snowfall in the past, he wasted no time inserting himself into the mix. He was given the chance to head outside and enjoy it by his mother, running full speed all the while.
Luckily, Jo was willing to record this moment and share it with the rest of us. Try your best not to grin as you watch this dog living it up. There is something about seeing snow for the first time that brings out the inner child in all of us. The dogs that we know and love are certainly no different in this regard. They do not have the same worries that we do.
Truffle does not have to worry about going to buy a winter coat or a set of snow tires. All he has to do is play. Let Jo be the one to scrape the car off when it is time to go to work. Truffle will be too busy dashing through the snow and letting us know just how much fun he is having.
Watching this dog slip and slide around like this is giving us life. Once it was time for the dog to come back inside, he had a very predictable reaction. Truffle decided that he was going to show his mother that he was not ready yet. Instead of racing back inside like some dogs do when they are exposed to the cold, he elected to pout instead. The mental image of this dog sulking is too much! We cannot stop laughing.
While we are not dealing with the same amount of snowfall where we live, we can still appreciate a video like this one. Who wouldn't love to see Truffle react like this on an everyday basis. This video is making us wish that we could take our dog out to play in the snow, to be honest. As soon as you have seen Truffle enjoying the snow, you will want to share this clip.
All of the dog owners in your life are sure to appreciate this one. There is nothing quite like seeing your first snowfall and this is an experience that needs to be shared. Please take a moment to pass this one along to your Facebook friends as soon as possible. It is time that the rest of the world got to know our good friend Truffle.