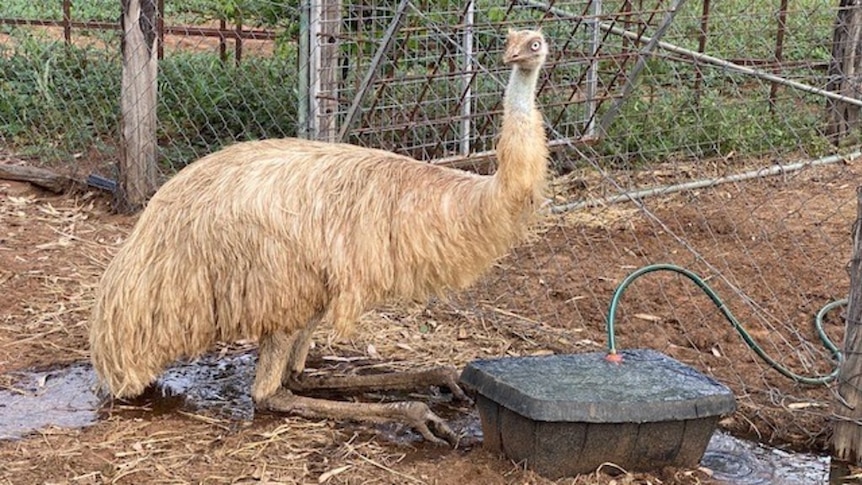 Eddie the Popular Emu Becomes A Farm Hand
Eddie is an Emu. As a bird, the Emu is sizable, but not as big as an ostrich. They also generally mind their own business and avoid humans. However, in the case of Eddie, the bird's parents wanted nothing to do with her. So, she did the next best thing a bird could do on its own and young – she adopted her parents. That turned out to be George Hoare and his wife, Cathy. And it seems to have worked; Eddie has been part of the family for a good eight years now, roaming the property in central Queensland without worry.
Height-wise, Eddie reaches about five feet, so she holds her own in terms of vantage point and being able to see the big picture around her. However, she wasn't always so big. As a chick, Eddie basically couldn't be on her own. However, the male father of her clutch seemingly wanted nothing to do with the small bird. Cathy noticed the behavior on their property but George tried to hold back, arguing the birds have their own rules. Ultimately, however, the Hoares had to step in a fix things. And so, they picked up Eddie and adopted the white feathered bird.
For the most part as an adult, Eddie takes care of herself quite well. A typical day on the property is pretty much spent swimming, poking in the mud, chasing the other animals, trying to have turf stand-offs with the cattle, and lording over almost a dozen chickens here or there. The bird didn't do so well with smaller fowl, but she liked being around the cattle and seems to have decided she's one of them at times.
At one point, Eddie did try her hand at freedom, but it didn't suit her tastes. Having a dedicated shelter and food resource is a lot easier than living on one's own in the Australian wilderness. So Eddie pretty much committed to staying on the Hoare's property after that adventure.
To visitors, Eddie probably looks like an oversized stuffed turkey. She's lived quite well and doesn't mind showing off her girth and white feather plumage to human visitors. However, the adopted bird is extremely territorial and raises a hellacious racket if there's any kind of threatening intruder. Dingoes and snakes don't stand a chance, and even an unwelcome human or two gets a thrashing if she gets close.
Interestingly, despite her years of being around the Hoares, nobody can call her a pet or say Eddie is domesticated. She keeps her distance at all times and notes her space. It's all a good turn of events for the big bird; in nature, she was likely left behind because she was considered too weak to survive. Unfortunately, the wild can be brutal, which is why those animals that survive are such extremely strong examples of their species many times. For Eddie, however, life is good. Instead of fending off predators, she gets to gossip with the cattle and stomp on snakes as her pastime. Not a bad gig at all.
Love, Laughter, and 75 Years Together: Gene and Virginia Nelson's Remarkable Anniversary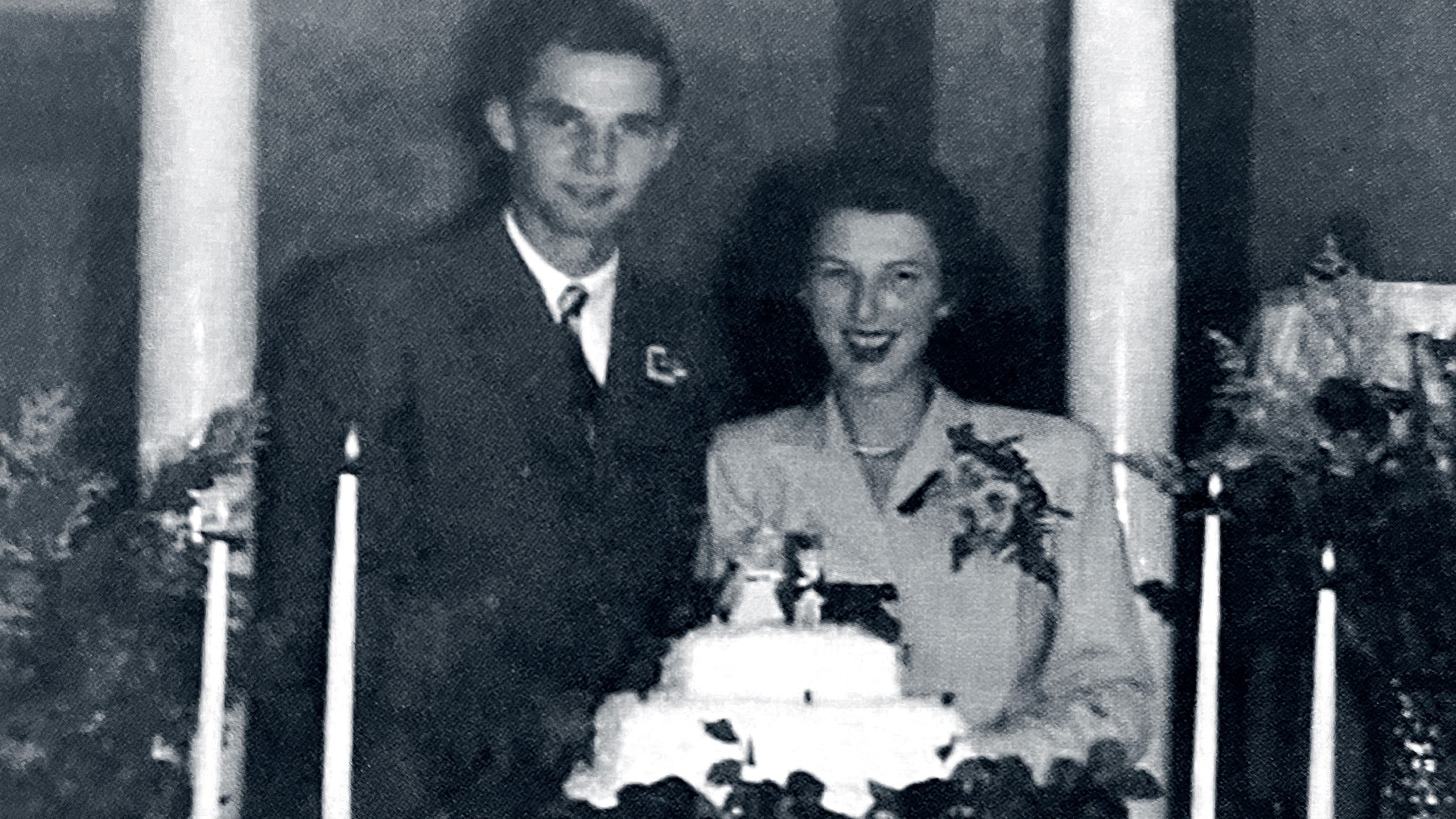 Gene and Virginia Nelson of Canby, Oregon, have a relationship that showcases love's enduring power. The couple recently celebrated an incredible 75 years of marriage, a milestone that very few can claim to have reached. When asked the secret to their lasting love, they attribute it to patience, trust, and a good sense of humor.
Gene, at 95, and Virginia, at 92, have seen a lifetime of changes and challenges, but their love has remained steadfast. When questioned about their enduring bond, Virginia simply replied, "We were just meant to be together!" Gene chimed in, "Have patience through the good times and the bad, try to be honest and faithful."
Their journey began 75 years ago on August 8 when they decided to elope from Brownsville, Oregon, in Linn County. They hopped on a bus to Reno and got married, a move that still brings a giggle to Virginia's lips as she recalls how they outfoxed their parents. At the time, Virginia was just 17, and Gene was 20, with Gene humorously adding, "I was 20 and five months, lacked 2 days, and she was 17 years and 25 days."
According to their grandson, Cody Westphal, their sharp minds are one of the reasons behind their enduring relationship. He said, "Just actively trying to exercise your mind is how it stays sharp."
The couple has three children and seven grandchildren, with the youngest being 29 years old. Gene recalled what made him know that Virginia was the one, saying, "She was a sweet girlfriend, and I hadn't found out any of her faults yet when we were young," which elicited laughter from both of them.
Judy, their daughter, expressed her pride in her parents' long-lasting love. She said, "It takes a lot to make it 75 years and not give up, and they never gave up."
Their sense of humor remains a cornerstone of their relationship, as Judy shared, "They both have a really good sense of humor." Gene and Virginia often engage in friendly banter, and even if they have disagreements during the day, they never go to bed angry.
The couple's thrifty nature is another shared trait. They still have the refrigerator they purchased right after their wedding from Sears Roebucks, and it's still in working condition. Just like their marriage, it has stood the test of time. Gene proudly mentioned, "Never had a service charge, and it's still working! We've always been thrifty."
Their light-hearted arguments, thrifty habits, and enduring love have earned them the nickname "the Bickersons" among family members. Cody noted, "Even if they fight all day, they don't go to bed angry. I think that's why they wake up the next day, and they're still the Bickersons!"
In the twilight of their lives, Gene and Virginia continue to cherish their partnership. As Gene put it, "We're in our waning days. I hope she outlives me because I don't want to outlive her." Their story is a heartwarming reminder that love, patience, and a good sense of humor can make a marriage truly timeless.