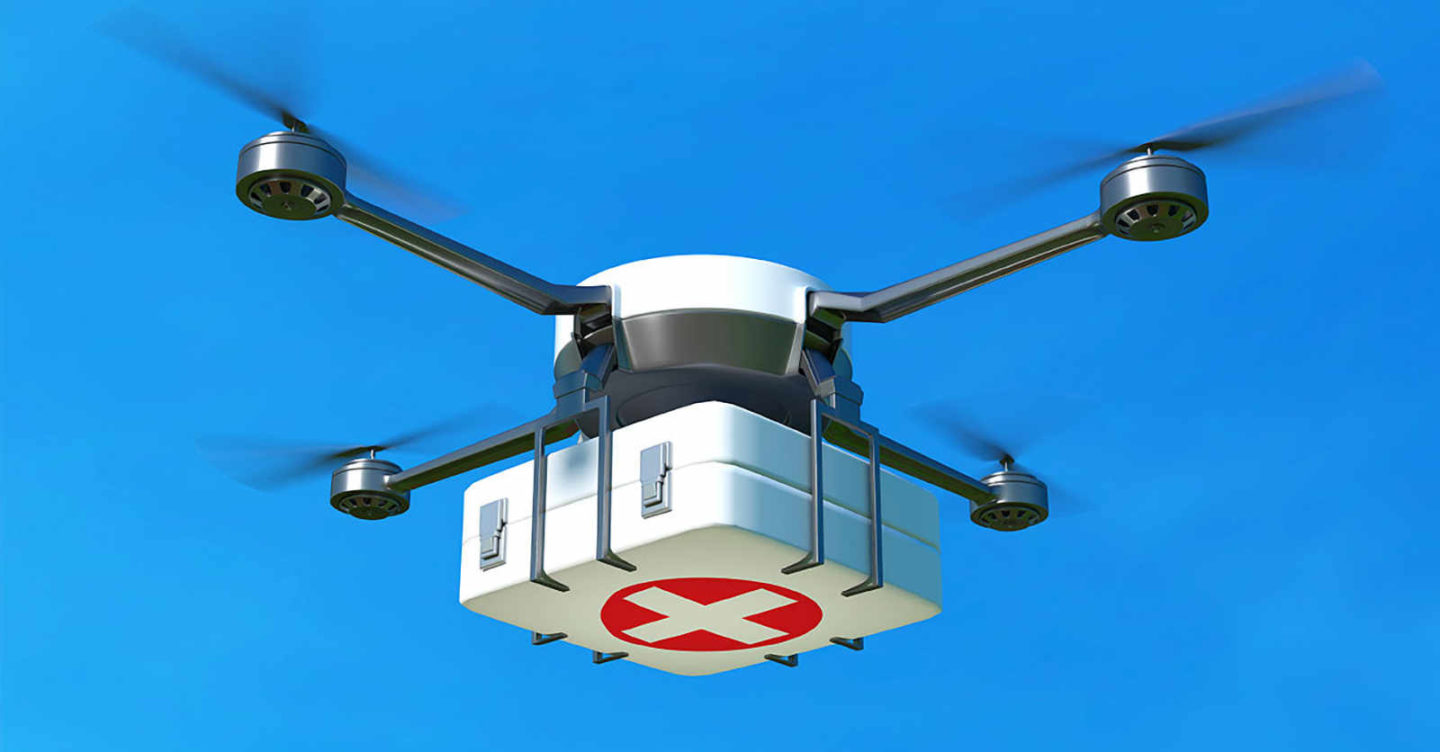 Drones Deliver Lifesaving Equipment in Real-Time to Patients' Homes
We've been hearing about the advent of machines and the significant roles they've been playing in many sectors. Many people have been fearful of robots coming into the health industry. Still, they have been proving useful in many ways, from making precise incisions to transporting life-saving medication and equipment.
Most recently, in Europe, an older man had his life saved due to quick action involving a drone that could reach his location in the nick of time.
A drone played a role in saving the life of a Swedish man. A drone defibrillator dropped on the scene saved the life of the 71-year-old man who went into cardiac arrest while clearing snow in December, according to an article published on Everdrone recently.
To save the life of a person who is having a heart attack, they require immediate assistance. With Emergency Medical Aerial Delivery from Tech giant Everdrone (EMADE) service, emergency dispatchers can deploy a drone with a device to a caller's home, allowing them to begin the lifesaving procedure before paramedics arrive.
The defibrillator delivery to the patient's house only took three minutes in this scenario. CPR was performed on the patient by a passerby, who happened to be a physician on his way to work. He then utilized the AED.
SOS Alarm, Region Västra Götaland, and the Karolinska Institutet's Resuscitation Science Center helped create the drone.
As Everyone CEO Mats Sällström noted, "This is an excellent real-world illustration of how Everdrone's state-of-the-art technology, strongly connected with emergency response, can reduce the delay for access to life-saving AED devices."
There were 14 cardiac arrest warnings that drones could handle during a four-month trial of the EMADE program. The drones successfully delivered the defibrillators on 11 of the 12 occasions. The drones had supplied a total of seven such defibrillators before the arrival of the emergency vehicle.
Over 275k cardiac arrests each annum across the European Union, 70% occurring in private residences with no on-site defibrillators. The chance of surviving is about 10%.
The EMADE service currently reaches 200,000 people in Sweden. Officials expect Europe to become a new market for the corporation this year.
Drones fitted with automated external defibrillators (AEDs) in the field. Drones can be integrated into an emergency response system from the contact center to a final AED delivery on the scene, according to our experience.
There are various disciplines within healthcare wherein drones could be vital. Drones are now getting tested in the realm of drowning and blood and body part transportation.
Drones were delivering Covid-19 vaccinations in 2020. To distribute vaccines throughout Ghana, Zipline, a drone service business, teamed up with the nation's leader. Since then, Zipline has expanded its offerings and presence rapidly.
Drones equipped with telemedicine capabilities are delivering on-demand healthcare services: Cincinnati University researchers built "a semi-autonomous working model that can be delivered directly to people's houses.
Maneuvering algorithms help the drones navigate the confined spaces of a home while still being large enough to carry medicines or medical supplies."
A "sealed box the equivalent of a small first-aid kit" is also carried by these drones, which include "cameras and a video screen so clients can speak to healthcare providers from home." Revolutionary applications await.
LA Cougar Makes It Over a Freeway Known for Animal Deaths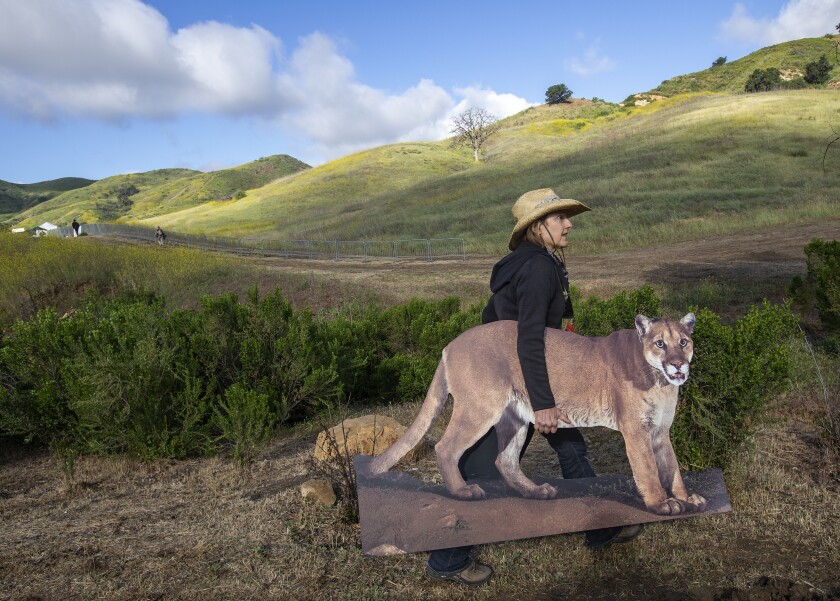 The idea of manmade infrastructure to help wildlife continue to propagate and create new generations has always been a Grand Canyon challenge for conservationists. The cost is usually prohibitive and hard to justify for animals, but the provisioning of the features makes sense as it allows wildlife displaced by development alternative paths and means to re-connect and continue to live. As development continues to spread, most often with highways first, these modern transportation corridors end up being death lines for animals who try to cross but have no idea what the dangers are.
The 101 Freeway that cuts through the Agoura Hills of California is a particularly specific example of a death-line for wildlife. It has repeatedly been a problem, killing animals by impact with cars as they try to forage for food or connect with others for mating. Instead, however, an idea was launched a decade ago to build a safety corridor that animals could use to get across safely. Essentially, the corridor was to be a bridge over the highway, natural in appearance to wildlife but functional and structural to span the highway and keep them away from cars when crossing.
A decade later, on Earth Day 2022, the 101 Freeway Wallis Annenberg Wildlife Crossing was initiated. The idea is not a new one; Europeans have been creating wildlife corridors over or under their highways for years. However, for the U.S. and California, the Annenberg Crossing is one of the first to be created by a municipality over a major traffic conduit.
Additionally, one very distinct wildlife participant will likely have a very strong interest in using the crossing. Mountain lions are extremely long-range roaming animals, directly impacted by highways and infrastructure that makes it too dangerous for them to cross. Along with hundreds of species that will likely use the cross to connect with others of their kind, mountain lions are sure to find the crossing advantageous, particularly at night when they do most of their traveling.
Safety corridors are a game-changer in the conservation world. They allow wildlife to adapt to development and live safely around it versus become blocked and eventually die off from a lack of gene diversity in breeding. They also push society to incorporate conservation impact planning into infrastructure development for the future as well. The Annenberg Crossing will be completed as a partnership between conservancies, charity, non-profit activism and California government.
Spanning over 200 feet long, the Annenberg Crossing will provide local wildlife plenty of room to maneuver across. The width measures at least 165 feet from side to side, will be a natural surface environment, and it will be high enough to keep wildlife entirely safe from passing vehicles below. It will also provide direct land connection for mountain lions who currently survive with small populations in the area and were cut off previously by the freeway.