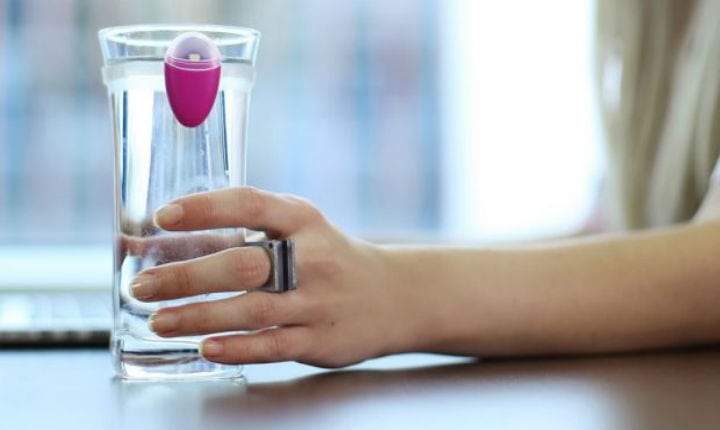 Drink More Water This Device Reminds You
WATER….WATER….EVERYWHERE
Seventy-one percent of the earth is washed by water:
* Close to 96.5% of all Earth's water is in the oceans as salt water
* The other 3.5% is in freshwater lakes, glaciers and the polar ice caps which contains about 69% of fresh water
* Much of Earth's fresh water is buried deep in the ground and not available to humans.
* Surrounding the earth is water in the air formed as vapor.
* Ten percent of the human body contains water in the body fat. Muscle contains seventy-five percent of the water. Men should have total body water percentages between fifty and sixty-five percent, while woman total body water percentages should be between 45 and 60 percent.
THE IMPORTANCE OF WATER
Water is essential for the function of the mind and the body:
* It is a fundamental nutrient found in all cells and is a building block of life
* Internal body temperature is regulated by in the form of sweating and respiration
* The body's cells, which contains carbohydrates and proteins, are transported by water, chemically processed before entering the bloodstream
* Water flushes waste through urination
* Cushions the brain, spinal cord, and protects the fetus, forms saliva and lubricates joints
Staying hydrated maximizes physical performance, especially during intense exercise or elevated heat. Dehydration could cause a loss of 2% of the body's water content which may alter the body's temperature control. Hydration improves mood, concentration, and memory, reducing anxiety and fatigue.
HOW MUCH WATER
It is unquestionable that we are continually losing water because of urine and sweat. There is a debate about how much water a person should drink daily to enjoy all of its benefits. Water has been proposed to have dietary benefits. Research reports have concluded that drinking two litres of water a day within one-half hour before a meal will result in calory loss because the water will create a feeling of fullness and you will eat fewer calories. It is a widespread opinion that we should drink eight, eight-ounce glasses of water each day (2 litres) which is referred to as the 8×8 rule. There is also an opinion that you should be hydrated throughout the day,
THE ULLA – THE WATER GADGET
ULLA is referred to as a "smart hydration reminder," which is a low tech device that is attached to your water bottle and signals you when it is time during the day to drink your water.
The ULLA:
* Can be attached to any water bottle or glass
* It has built-in sensors that blink (LED) when you forget to hydrate after thirty minutes.
* It has a hydration cycle of 30-40 min
* Turns on/off automatically using a vibration sensor
* There is a sensor which detects when you tilt the bottle.
* Since it is silent it is ideal to be taken to your work
* No need to charge for six months, and has a replaceable six-month battery.
Red Wolves See Population Boost as 8 Animals Are Released Into the Wild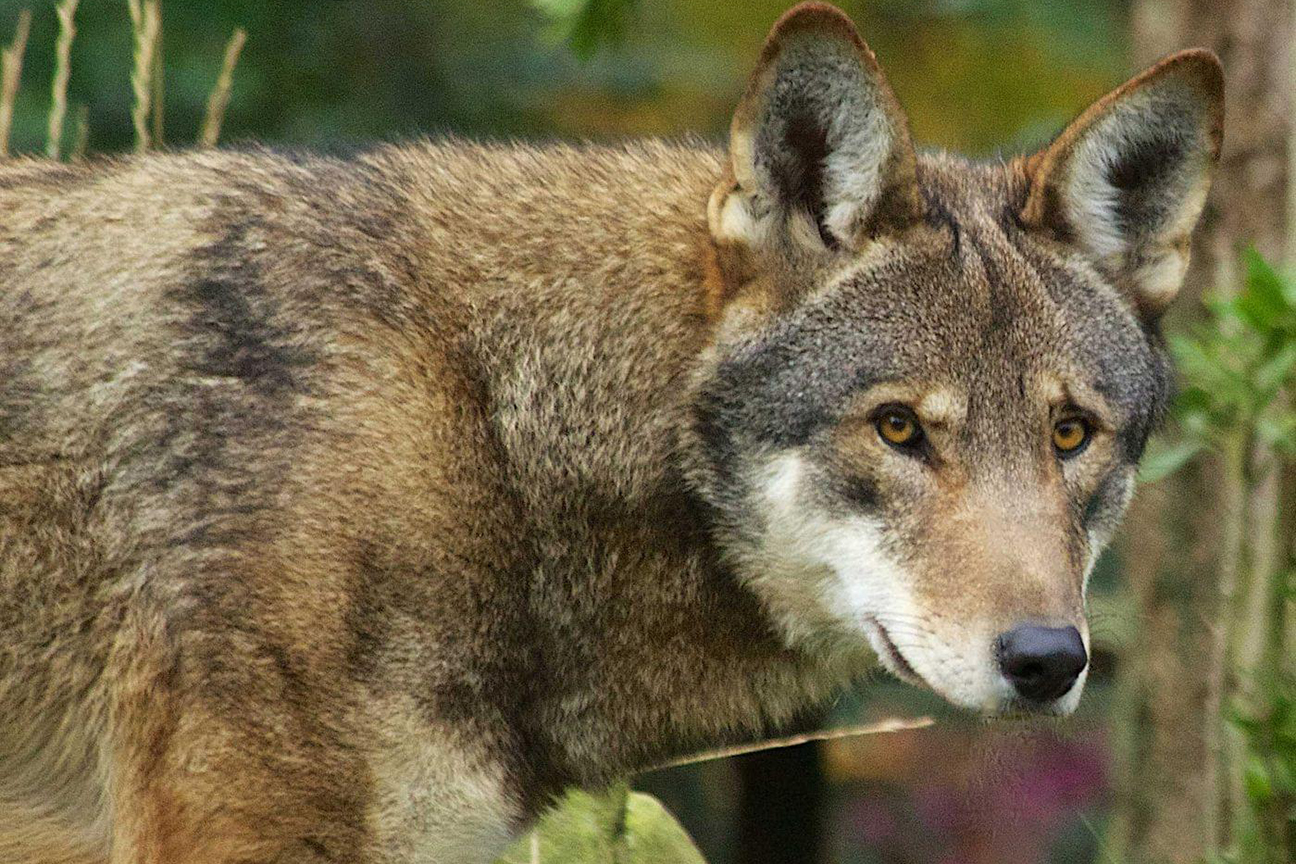 The red wolf is a striking canine endemic to the southeastern edge of the United States. As an intermediary between the common coyote and the gray wolf, the red wolf is known for its distinct size and color patterns. A contentious member of the canine debate, the red wolf is considered critically endangered as recognized by the Endangered Species Act of 1973.
While population numbers have been dwindling since the act was proclaimed, there has been some positivity to embrace in recent years. A recent court order mandated the release of eight red wolves into nature, a decision put in place by the Southern Environmental Law Center as it worked with conservation groups throughout the nation.
Urging Positive Momentum in Conservation Circles
Critically endangered since 1973, the red wolf, unfortunately, falls to the back of the pack when it comes time to have a national conversation about conservation. According to Ron Sutherland, a member of the Wildlands Network environmental group, this recent proclamation by the court to release the eight wolves was a massive step in the right direction. Sutherland said that he hopes for the Fish and Wildlife Service to start working again with the people of North Carolina to resuscitate the red wolf population.
John Tirpak is a mother prominent voice in the conservation movement geared toward supporting the red wolf population. Tirpak works as the Associate Regional Director of Ecological Services at the Fish and Wildlife Service. Through his efforts, Tirpak hopes to help craft an 'implementation plan' based upon established recovery goals to help bring the red wolf back from the brink.
Releasing Red Wolves to Nature
Our latest story of conservation in North Carolina is centered on four red wolf pups that were born at the Akron Zoo. These wolves were then placed within a den at the Pocosin Lakes Wildlife Refuge on the eastern edge of North Carolina. This was done as a proponent of pup fostering, a successful method that helps to prime young pups for re-integration in nature. With a success rate hovering near 100%, pup fostering is one of the primary conservation measures put in place to help bring red wolves back.
Unfortunately, pup fostering can be difficult work. The puppies have to be relocated before they reach two weeks old because their eyes are still closed. With closed eyes, a quick move allows wolves to acclimate with their new litter-mates as they resemble the smell at that age. To properly tackle this process, zookeepers, biologists, and volunteers must work as one across the nation.
Joe Madison serves as the Director at the Red Wolf Program in North Carolina. As the leader of the project, Madison got to watch as the wolf mother moved its foster pups to a new location with the rest of its litter. From then on, scientists have been tracking and monitoring all of their movements near the den.
Tragically, red wolves would be labeled as officially extinct in the 80s. From that point forward, people like Madison and Tirpak were vital in bringing breeding pairs back to the country. In 1987, four breeding pairs were bred from the original 14 animals held at the Alligator River Wildlife Refuge. This would lead to the 'rewilding' efforts that we see today.
Right now, Joe Madison is focused on his Prey for the Pack initiative to support landowners in improving their property. In exchange, these same landowners will allow red wolves onto their land to live in peace and quiet while the fostering and rehabilitation process continues unhindered.