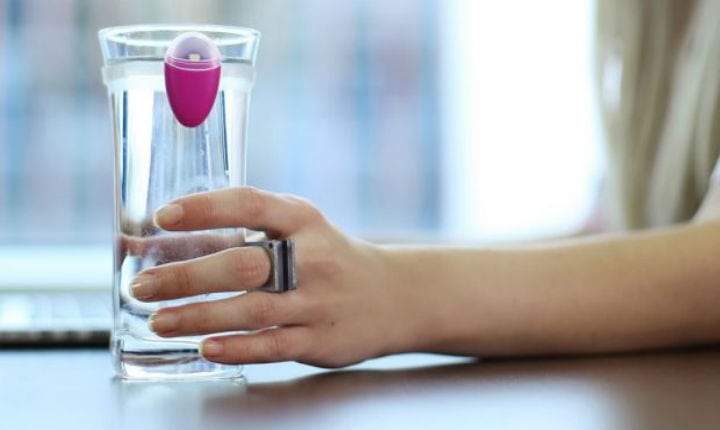 Drink More Water This Device Reminds You
WATER….WATER….EVERYWHERE
Seventy-one percent of the earth is washed by water:
* Close to 96.5% of all Earth's water is in the oceans as salt water
* The other 3.5% is in freshwater lakes, glaciers and the polar ice caps which contains about 69% of fresh water
* Much of Earth's fresh water is buried deep in the ground and not available to humans.
* Surrounding the earth is water in the air formed as vapor.
* Ten percent of the human body contains water in the body fat. Muscle contains seventy-five percent of the water. Men should have total body water percentages between fifty and sixty-five percent, while woman total body water percentages should be between 45 and 60 percent.
THE IMPORTANCE OF WATER
Water is essential for the function of the mind and the body:
* It is a fundamental nutrient found in all cells and is a building block of life
* Internal body temperature is regulated by in the form of sweating and respiration
* The body's cells, which contains carbohydrates and proteins, are transported by water, chemically processed before entering the bloodstream
* Water flushes waste through urination
* Cushions the brain, spinal cord, and protects the fetus, forms saliva and lubricates joints
Staying hydrated maximizes physical performance, especially during intense exercise or elevated heat. Dehydration could cause a loss of 2% of the body's water content which may alter the body's temperature control. Hydration improves mood, concentration, and memory, reducing anxiety and fatigue.
HOW MUCH WATER
It is unquestionable that we are continually losing water because of urine and sweat. There is a debate about how much water a person should drink daily to enjoy all of its benefits. Water has been proposed to have dietary benefits. Research reports have concluded that drinking two litres of water a day within one-half hour before a meal will result in calory loss because the water will create a feeling of fullness and you will eat fewer calories. It is a widespread opinion that we should drink eight, eight-ounce glasses of water each day (2 litres) which is referred to as the 8×8 rule. There is also an opinion that you should be hydrated throughout the day,
THE ULLA – THE WATER GADGET
ULLA is referred to as a "smart hydration reminder," which is a low tech device that is attached to your water bottle and signals you when it is time during the day to drink your water.
The ULLA:
* Can be attached to any water bottle or glass
* It has built-in sensors that blink (LED) when you forget to hydrate after thirty minutes.
* It has a hydration cycle of 30-40 min
* Turns on/off automatically using a vibration sensor
* There is a sensor which detects when you tilt the bottle.
* Since it is silent it is ideal to be taken to your work
* No need to charge for six months, and has a replaceable six-month battery.
The Mother Doberman and the Kitten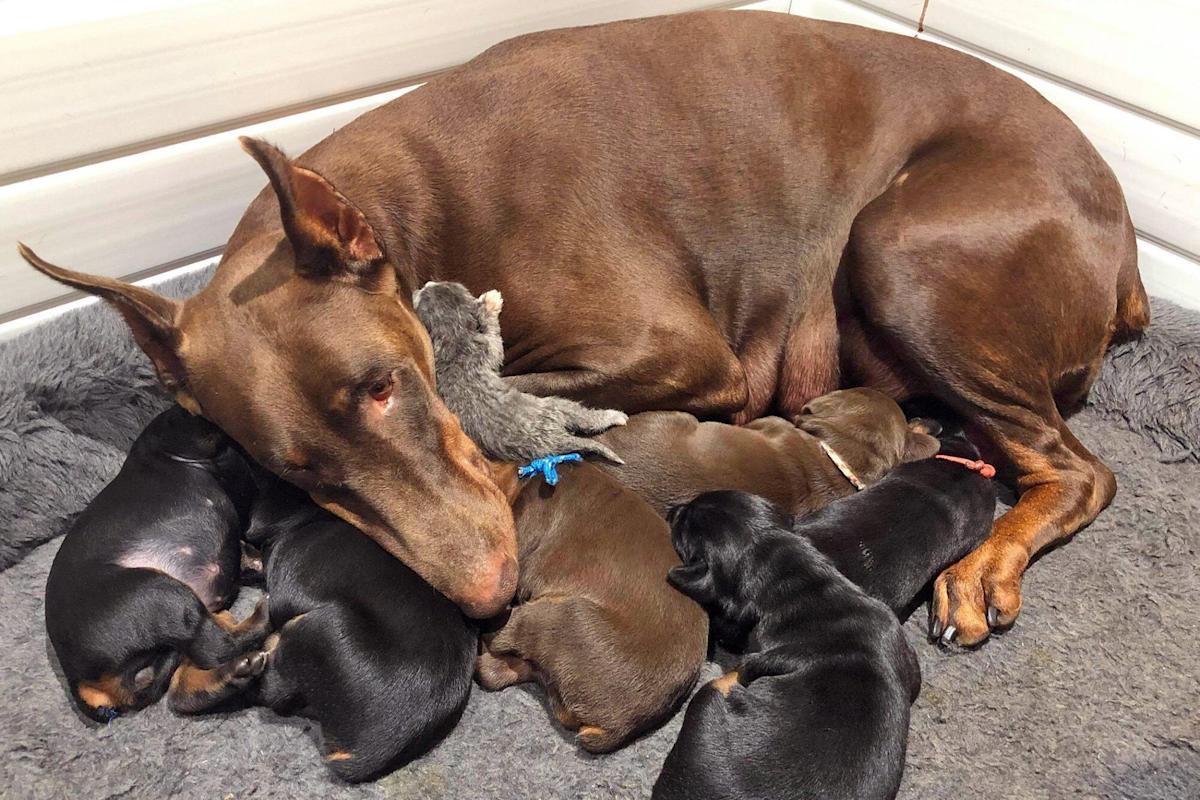 The idea of one animal raising a baby of a different species has long been part of human folklore. After all, the ancient myth of how Rome was created started with Romulus and Remus, twin babies, kept alive by a mother wolf. In far more modern times, Dr. Seuss books also took the same theme and reflected the story line with Horton the Elephant helping to hatch a baby bird. And then, of course, there is Dumbo the Elephant, Disney's version, flying after being raised and taught by crows.
Of course, in real life, cross-species care rarely happens. However, once in a while, animals do show empathy and go beyond their norms to help a young one in need. Koko the Gorilla, famous for learning sign language, raised a kitten. And a big-sized Doberman, Ruby, did the same with a little kitten she found herself with. Ruby was already in mother mode, which probably helped the situation; she had six puppies of her own nursing at the time, so the idea of a newborn kitten being added to the mix didn't seem that far-fetched, even to a big dog.
The human taking care of Ruby and her brood, Brittany Callan, normally manages the raising of Dobermans as her occupation. It helps that she lives on a farm, with plenty of room and facilities to manage animal husbandry. Given that background, when Callan happened to find a baby kitten without her mother and sure to end up passing away exposed, Callan immediately wondered whether Ruby could help. Ruby had just given birth to her own puppies just a few days before, so if anything, the dog would likely be in a prime maternal mood. It was worth a chance to save the cat.
It took a few minutes for Ruby to be comfortable with the new feline introduction, but once the nursing mother deemed the kitten no apparent threat, she was fine with taking care of one more baby in the melee of her puppies clamoring for food. Ruby was quite accommodating, actually, according to Callan. The Doberman was already used to being on the farm and surrounded by multiple species and sizes, so another kitten wasn't going to be much of a shock to her compared to how a city dog might act.
Is inter-species motherhood common? Not really, but it does happen. Russian ookeepers trying to save two tiger cubs were able to depend on the help of a Shar-Pei that nursed the two cubs long enough that they would survive. And in Ireland, a similar situation occurred with a cat raising three ducklings along with her regular kittens. In Callan's opinion and experience on the farm, the maternal instinct is so strong, it drives animals to become sympathetic to the plight of young ones needing care. And being around other animals regularly helps a lot with that trend of adoption.
As it turned out, Ruby's new kitten puppy, Ramblin' Rose, ended up doing just fine. The baby cat even got protective care from mom when the puppies started getting a bit too rough for the cat. The kitten ended up growing strong and taking on weight and will likely be just fine around dogs on the farm as a result of her rearing by Ruby.