Drink More Water This Device Reminds You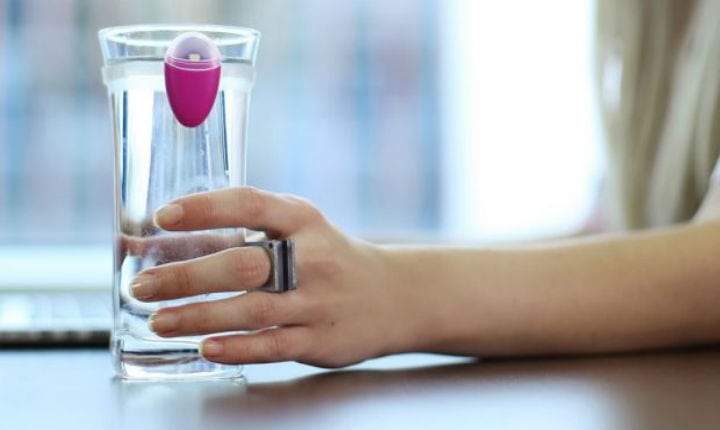 WATER….WATER….EVERYWHERE
Seventy-one percent of the earth is washed by water:
* Close to 96.5% of all Earth's water is in the oceans as salt water
* The other 3.5% is in freshwater lakes, glaciers and the polar ice caps which contains about 69% of fresh water
* Much of Earth's fresh water is buried deep in the ground and not available to humans.
* Surrounding the earth is water in the air formed as vapor.
* Ten percent of the human body contains water in the body fat. Muscle contains seventy-five percent of the water. Men should have total body water percentages between fifty and sixty-five percent, while woman total body water percentages should be between 45 and 60 percent.
THE IMPORTANCE OF WATER
Water is essential for the function of the mind and the body:
* It is a fundamental nutrient found in all cells and is a building block of life
* Internal body temperature is regulated by in the form of sweating and respiration
* The body's cells, which contains carbohydrates and proteins, are transported by water, chemically processed before entering the bloodstream
* Water flushes waste through urination
* Cushions the brain, spinal cord, and protects the fetus, forms saliva and lubricates joints
Staying hydrated maximizes physical performance, especially during intense exercise or elevated heat. Dehydration could cause a loss of 2% of the body's water content which may alter the body's temperature control. Hydration improves mood, concentration, and memory, reducing anxiety and fatigue.
HOW MUCH WATER
It is unquestionable that we are continually losing water because of urine and sweat. There is a debate about how much water a person should drink daily to enjoy all of its benefits. Water has been proposed to have dietary benefits. Research reports have concluded that drinking two litres of water a day within one-half hour before a meal will result in calory loss because the water will create a feeling of fullness and you will eat fewer calories. It is a widespread opinion that we should drink eight, eight-ounce glasses of water each day (2 litres) which is referred to as the 8×8 rule. There is also an opinion that you should be hydrated throughout the day,
THE ULLA – THE WATER GADGET
ULLA is referred to as a "smart hydration reminder," which is a low tech device that is attached to your water bottle and signals you when it is time during the day to drink your water.
The ULLA:
* Can be attached to any water bottle or glass
* It has built-in sensors that blink (LED) when you forget to hydrate after thirty minutes.
* It has a hydration cycle of 30-40 min
* Turns on/off automatically using a vibration sensor
* There is a sensor which detects when you tilt the bottle.
* Since it is silent it is ideal to be taken to your work
* No need to charge for six months, and has a replaceable six-month battery.
Three Week Pet and House Sitting Turns Into a Year Long Mystery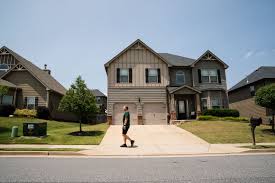 Any responsible pet owner knows that if you cannot bring the animals with you then you need to make arrangements to ensure they are taken care of. If you are going to be gone for any length of time it is also a good idea to have someone check in on the house once in a while to make sure everything is ok. Last year one Canadian man agreed to watch his neighbor's home while they were away.
The neighbors were going to be traveling for a few weeks visiting family overseas. They asked the man and his wife to watch the house and their pets and check on the house for three weeks while they went to Taiwan as his mother was dying and they wanted to see her and spend time with the family. They left the man $500 dollars for food for their 2 German Sheppards and their cat. The man agreed and went over daily to feed the pets and would walk through the house to check on things every week.
On July 1, he got an email asking if the man and his wife could watch things for a little longer. It was taking more time than they expected to take care of everything after his mother had died. They agreed and expected the man to return in 2 week's time. They never arrived and no other communications were received. On July 21, the man sent an email but never got a reply. By the end of the month the neighbor's cell phone had been disconnected and he was not responding to any email messages at all now. At some point in the following weeks a pipe had burst and ended up flooding the basement causing massive water damage. The man did not know what to do now since he still could not get in touch with the family.
He ended up paying someone out of his own pocket to have the leak fixed, and he also paid for one of their dogs to have surgery. This was quickly becoming a real nightmare situation, and worst of all, he had no idea how long it was going to last. He thought about trying to track them down via social media but they had a very common last name and he had no address or name for contact on who they were staying with in Taiwan so it seemed a search on his own was going to be fruitless.
The electricity was still running in the house, which the man credited to an autopayment. The internet was also still working. There was no way to track down a place of employment or other contact ins Canada who might know the couple and be able to help track them down. So, after waiting nearly a year, the man filed a missing person report with the police to try and get some help finding out what happened to the couple. Eventually, they got a response- there was good news and bad news.
The good news was that the couple were alive and well and not dead or in prison as the man had feared. The bad news was that they seemed to be very irresponsible and privileged people. They said they had asked a relative to come to get the pets and deal with the house but had never checked in with him to see if any of it had been done. They said the man and his wife could keep the pets if they wanted or he could find some way to take them off their hands. He also seemed to care little about the house and made a statement along the lines of – if we ever come back we can pay to fix it or just buy a new house.
The man said that he and his wife would keep the pets as they couldn't bear to give them up after a year of caring for them. They were also very worried about what this couple may do with animals they seemed to truly care so little about. It is one of the most bizarre stories ever, but at least it ends on a happy not and those pets are still in good hands and are being loved and cared for. But let this be a warning before anyone agrees to house sit or pet sit for something- get all the details and contact information before you ever say yes!