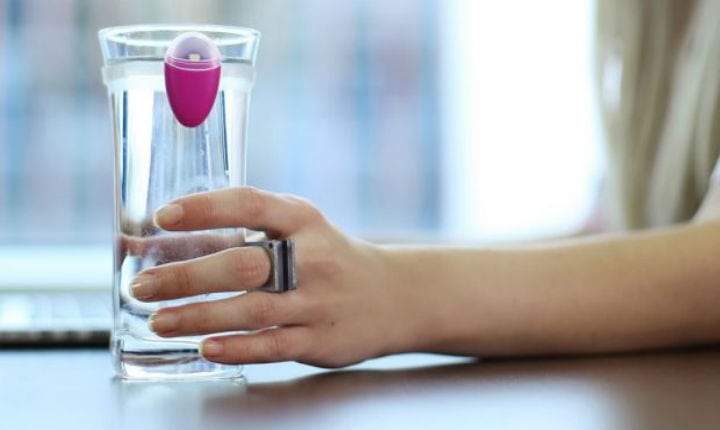 Drink More Water This Device Reminds You
WATER….WATER….EVERYWHERE
Seventy-one percent of the earth is washed by water:
* Close to 96.5% of all Earth's water is in the oceans as salt water
* The other 3.5% is in freshwater lakes, glaciers and the polar ice caps which contains about 69% of fresh water
* Much of Earth's fresh water is buried deep in the ground and not available to humans.
* Surrounding the earth is water in the air formed as vapor.
* Ten percent of the human body contains water in the body fat. Muscle contains seventy-five percent of the water. Men should have total body water percentages between fifty and sixty-five percent, while woman total body water percentages should be between 45 and 60 percent.
THE IMPORTANCE OF WATER
Water is essential for the function of the mind and the body:
* It is a fundamental nutrient found in all cells and is a building block of life
* Internal body temperature is regulated by in the form of sweating and respiration
* The body's cells, which contains carbohydrates and proteins, are transported by water, chemically processed before entering the bloodstream
* Water flushes waste through urination
* Cushions the brain, spinal cord, and protects the fetus, forms saliva and lubricates joints
Staying hydrated maximizes physical performance, especially during intense exercise or elevated heat. Dehydration could cause a loss of 2% of the body's water content which may alter the body's temperature control. Hydration improves mood, concentration, and memory, reducing anxiety and fatigue.
HOW MUCH WATER
It is unquestionable that we are continually losing water because of urine and sweat. There is a debate about how much water a person should drink daily to enjoy all of its benefits. Water has been proposed to have dietary benefits. Research reports have concluded that drinking two litres of water a day within one-half hour before a meal will result in calory loss because the water will create a feeling of fullness and you will eat fewer calories. It is a widespread opinion that we should drink eight, eight-ounce glasses of water each day (2 litres) which is referred to as the 8×8 rule. There is also an opinion that you should be hydrated throughout the day,
THE ULLA – THE WATER GADGET
ULLA is referred to as a "smart hydration reminder," which is a low tech device that is attached to your water bottle and signals you when it is time during the day to drink your water.
The ULLA:
* Can be attached to any water bottle or glass
* It has built-in sensors that blink (LED) when you forget to hydrate after thirty minutes.
* It has a hydration cycle of 30-40 min
* Turns on/off automatically using a vibration sensor
* There is a sensor which detects when you tilt the bottle.
* Since it is silent it is ideal to be taken to your work
* No need to charge for six months, and has a replaceable six-month battery.
Drew Carey's Beyond Generous Gesture to Support Striking Writers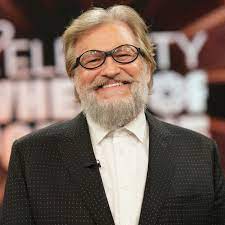 In times of struggle, acts of kindness and generosity can bring hope and relief to those in need. Drew Carey, a well-known television personality, has once again shown his compassion by providing daily lunches for members of the Writer's Guild of America (WGA) who are currently on strike. This remarkable gesture is helping to alleviate some of the financial strain faced by these hardworking individuals.
Drew Carey is graciously covering the expenses at two local businesses for WGA members who show their guild card. The two restaurants involved in this endeavor are Bob's Big Boy in Burbank and Swingers Diner on Beverly. With every meal, Drew is estimated to be spending thousands of dollars per day to ensure that these writers are well-fed during this challenging time.
This is not the first time that Drew Carey has demonstrated his support for the WGA. During the 2007 strike, he generously provided lunches to struggling writers for two consecutive months. His commitment to helping others in need has not wavered over the years, and he continues to be a beacon of kindness.
The gratitude expressed by the WGA members for Drew's actions is overwhelming. Many writers have taken to social media to share their appreciation and to highlight the impact of his generosity. One writer tweeted, "Drew bought me lunch for two months straight in '07 when I was struggling with that WGA strike. In a better place now, but Drew continues to be a good dude." The outpouring of thanks and support from the WGA community is a testament to the positive effect that Drew's kind gestures have on their lives.
The participating restaurants have become a gathering place for WGA members, who are not only enjoying the delicious meals but also feeling the love and support from Drew. The writers express their gratitude repeatedly, and the staff at the restaurants are grateful to be part of this compassionate act. They feel privileged to play a role in facilitating Drew's generosity and witness the joy it brings to those in need.
Being a writer can be challenging, with periods of financial uncertainty and limited opportunities. The current strike has exacerbated these difficulties, making every complimentary meal a significant relief for the writers. As one member explained, "They're very, very happy and they're very, very thankful to Drew." The impact of Drew's support goes beyond a single meal—it represents a lifeline for those facing financial hardships during the strike.
Drew Carey's unwavering commitment to supporting the WGA and his genuine care for those in need is truly commendable. His actions remind us of the power of kindness and the difference one person can make in the lives of others. As the strike continues, the lunches provided by Drew serve as a ray of hope and a reminder that the writing community is not alone in their fight.
In times of hardship, it is heartwarming to see individuals like Drew Carey step forward and offer their support. His kindness and generosity are an inspiration to us all, and his contributions to the well-being of the WGA members are deeply appreciated.