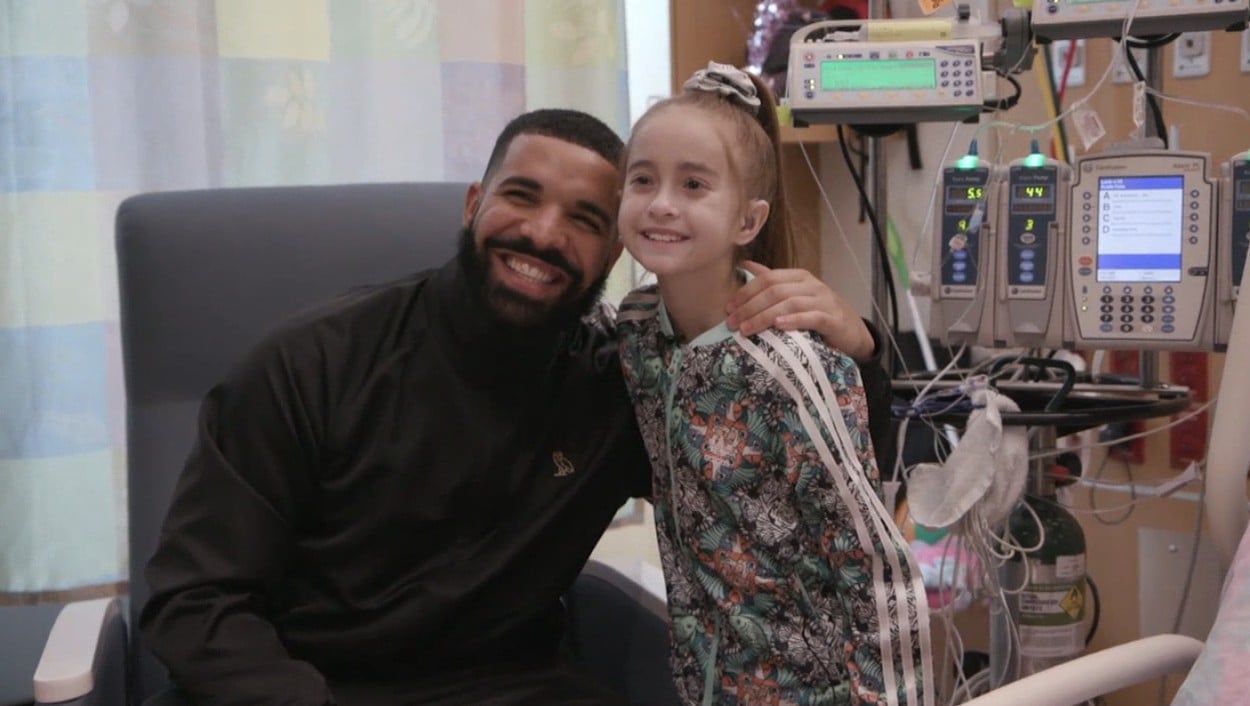 Drake Gave an 11-Year Old the Best Birthday Surprise Ever!
Birthdays are some of the most important events in our lives. Your birthday marks a milestone, you get a year older — and wiser. Birthdays are important days for kids, for adults, they don't mean much. In fact, it's a sad day for some. Getting older isn't something to celebrate for some, especially those who feel that they haven't achieved much or aren't where they wanted to be in life at that particular age. But it's a whole different story for children.
Children aren't scared of getting older. In fact, they love it. Birthdays are such a big deal for them. If you do something nice for a child on his/her birthday, they'll never forget it. 11-year old Sofia Sanchez will never forget what rapper Drake did for her on her 11th birthday. She had been hospitalized for quite some time due to a serious illness. 11 years is too young for a child to battling a life-threatening illness, and the rapper decided to prepare a birthday surprise to lift her spirit.
Fighting for her Life
The young girl had been diagnosed with a condition known as cardiomyopathy, an illness that leads to heart failure. She was in Lurie Children's Hospital in Chicago fighting for her life, waiting for a heart transplant. But she didn't let her condition keep her down. Remember the Kiki dance challenge from his recent hit song 'In my feelings'? Yea, she participated in that. She danced in the hospital hallway and the video went viral.
The young animated girl sure loves to have a good time. She had a message for the rapper in her video; she wanted him to come cheer her up on her birthday. At the time of making the video and rocking out to the new hit song, Sofia didn't know that it would go viral. She was just having fun but her effort didn't go unnoticed. She's a lucky soul because Drake came through to everyone's shock. She was in her hospital room recovering from surgery when Drake popped in and said 'what's up.'
A Truly Special Birthday Gift
Upon seeing Drake in her hospital room, the young girl screamed in disbelief. She was here going through a really rough time and her favorite rapper decided to give her a visit, you wouldn't believe it too. Sofia needed a new heart to lead a normal life, but that wasn't possible at the moment. She had surgery to help blood flow to her heart before a heart to keep her alive until such a time the hospital can do a heart transplant.
She was recovering after the surgery when the rapper showed up in her hospital room. According to the hospital statement, the two had a lot to talk about. She even sang along to some of her favorite Drake songs together. They talked about Drake's dogs, apparently, the rapper is a dog person. They also talked about Justin Bieber and sang God's Plan, Drake's smash hit. They even exchanged autographs before Drake left. It was truly a special birthday gift for the ailing girl.
Traveling Dog in Instanbul Gains Celebrity Status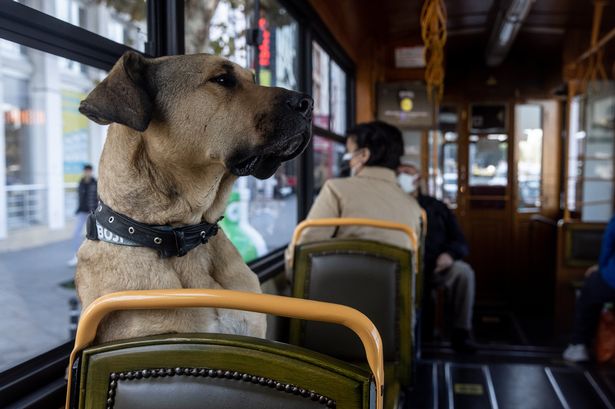 On the city's buses, ferries, and subways, Boji the street dog has been something of a local celebrity. A few months ago, his exploits began to surface, and local officials started to keep track of his whereabouts. They were amazed by his ingenuity.
On a typical day, one can expect Boji to cover a distance of 30 kilometers (18.6 miles), traveling through lots of Subway stations and taking two ferry trips.
"He's such a wanderer," Chris McGrath, a Getty Images photojournalist who got to spend a day alongside Boji throughout the city, said. All he cares about is taking a ride on a moving vehicle. The moment he sees a bus or van, he can't help but want to hop on. "It's a little out of this world."
Boji takes a nap on Istanbul's subway system. Due to his neuter and vaccination tag in his ear, you may have seen him roaming the city as a stray.
McGrath first came across Boji on Twitter, where individuals show photos and selfies of the mixed-breed canine. With tens of thousands of supporters on Twitter and Instagram, the dog has become a social media sensation.
McGrath said, "Everyone recognizes Boji now. Business owners have taken to guarding him because of the affection he has gained in the community."
As he makes his way to Beşiktaş via ferry, onlookers snap photos of themselves with Boji. He is also well-protected by city employees, who have been taking good care of him. They brought him in for personal maintenance and a healthcare inspection early last month.
Officials also conducted behavioral research on the dog recently to ensure he is doing well and to make sure the public stays safe as well.
The city has also set up a small kennel for him outside one of their Subway stations, where he can get fed whenever he chooses to return. Then again, Boji likes to go on the run.
Keeping up with Boji was a challenge, photographer Chris McGrath noted,because he understands precisely where to go and doesn't always slow down.
Boji jogs alongside a subway train that is about to arrive.
Using a mobile app, city workers keep an eye on Boji's whereabouts. When McGrath met them last week, it was to spend the day following Boji, who is adept at navigating the subway system.
Dogs have an intuitive sense of where they should go when they get on a ferry, and Boji is no exception. On the Beşiktaş ferry, McGrath noted that Boji had slipped underneath the turnstiles and continued on his journey, which he said he seemed to enjoy the most.
On the subway and the Ferry, McGrath discovered that Boji enjoys looking out over all of their wheels, from the engines to their gears. Boji got his nickname from this section of the subway car. The Turkish word for "bogie" is "boji," and the railroad term for it is "bogie area."
Cats are the only thing Boji dislikes. Then there are the numerous stray cats that he encounters on his journeys. Except for that one flaw, he's a model canine. He's not doing anything in particular. Everyone adores him. McGrath said, "He's ecstatic."
Boji doesn't have a hard time finding food in Istanbul since there are so many strays. Residents and restaurant operators place water and food bowls for animals around restaurants or homes, McGrath said. In that case, Boji will be on the right path.
Individuals will soon be able to see informational advertisements regarding Boji on the public transportation system, according to McGrath. However, don't expect your dog to follow your lead.