Drake Gave an 11-Year Old the Best Birthday Surprise Ever!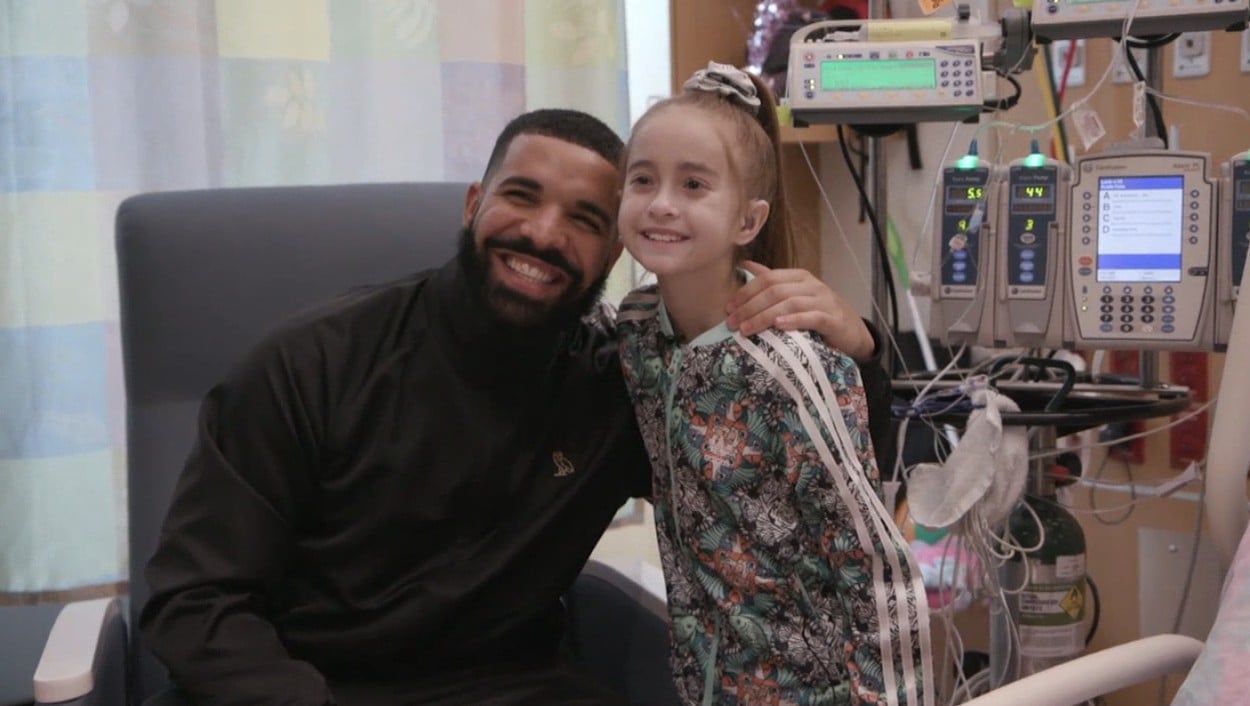 Birthdays are some of the most important events in our lives. Your birthday marks a milestone, you get a year older — and wiser. Birthdays are important days for kids, for adults, they don't mean much. In fact, it's a sad day for some. Getting older isn't something to celebrate for some, especially those who feel that they haven't achieved much or aren't where they wanted to be in life at that particular age. But it's a whole different story for children.
Children aren't scared of getting older. In fact, they love it. Birthdays are such a big deal for them. If you do something nice for a child on his/her birthday, they'll never forget it. 11-year old Sofia Sanchez will never forget what rapper Drake did for her on her 11th birthday. She had been hospitalized for quite some time due to a serious illness. 11 years is too young for a child to battling a life-threatening illness, and the rapper decided to prepare a birthday surprise to lift her spirit.
Fighting for her Life
The young girl had been diagnosed with a condition known as cardiomyopathy, an illness that leads to heart failure. She was in Lurie Children's Hospital in Chicago fighting for her life, waiting for a heart transplant. But she didn't let her condition keep her down. Remember the Kiki dance challenge from his recent hit song 'In my feelings'? Yea, she participated in that. She danced in the hospital hallway and the video went viral.
The young animated girl sure loves to have a good time. She had a message for the rapper in her video; she wanted him to come cheer her up on her birthday. At the time of making the video and rocking out to the new hit song, Sofia didn't know that it would go viral. She was just having fun but her effort didn't go unnoticed. She's a lucky soul because Drake came through to everyone's shock. She was in her hospital room recovering from surgery when Drake popped in and said 'what's up.'
A Truly Special Birthday Gift
Upon seeing Drake in her hospital room, the young girl screamed in disbelief. She was here going through a really rough time and her favorite rapper decided to give her a visit, you wouldn't believe it too. Sofia needed a new heart to lead a normal life, but that wasn't possible at the moment. She had surgery to help blood flow to her heart before a heart to keep her alive until such a time the hospital can do a heart transplant.
She was recovering after the surgery when the rapper showed up in her hospital room. According to the hospital statement, the two had a lot to talk about. She even sang along to some of her favorite Drake songs together. They talked about Drake's dogs, apparently, the rapper is a dog person. They also talked about Justin Bieber and sang God's Plan, Drake's smash hit. They even exchanged autographs before Drake left. It was truly a special birthday gift for the ailing girl.
Dirt Biking Couple Reunites Stray Dog With His Family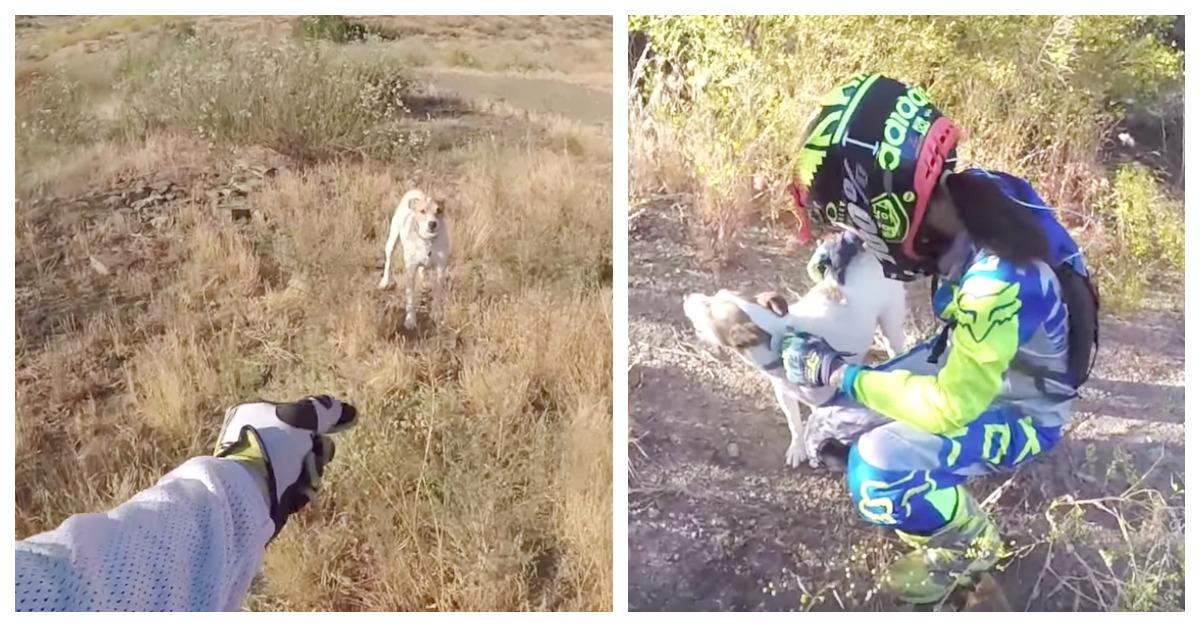 Southern California is a hotbed for people watching, But it is also a place where escaped dogs roam freely. One was reunited with his family thanks to the efforts of a couple out for a dirt bike ride. Gina and Dan were minding their own business, enjoying the Southern California weather. They took a video of their encounter with a dog that was out to have his own adventure.
When Gina and Dan first spotted the dog, they tried to approach him gently. Riding their dirt bikes, they began to trail behind the dog. Just as Dana was approaching him to grab him, he began to bark and promptly took off ahead of them. This didn't deter the couple, and they continued to trail him. When they eventually caught him, Dana read his dog tags to determine who his owner was.
Finding his name and a phone number on his tags, she promptly called it and left a voicemail message for the recipient. In the meantime, they took a seatbelt from their dirt bike and repurposed it to be a leash so that he couldn't run away from them again. They also gave Max some of their bottled water so the dog could keep cool and stay hydrated. The dog was so thirsty he drank the entire bottle, much to Gina's utter delight.
Gina and Dan looked after Max until his owner contacted them. Arrangements were then made for Max's owner to get him back. In the meantime, Max had made friends with Gina and Dan. Max liked them so much he promptly made the leap from the ground to the back of Gina's truck. Max is one dog with a strong intuition of his own, and that intuition told him when his owner was approaching Gina's truck to take Max back home.
This story illustrates how easy it is for people to bond with their dogs. It also shows that considerate people like Gina and Dan look out for others. With dogs getting away from their owners virtually every day, people are encouraged by stories such as this one. Anyone who has ever lost a dog knows how important it is to look out for others. Many stray dogs have been reunited with their owners due to the kindness of strangers. That kindness is something that dogs bring to the world, as dogs bring people together as nothing else can.
Max's story is an inspiring one with a happy ending. Seeing a lost dog reunited with his or her owner is something that everyone can appreciate. It tugs at the heartstrings of those who understand how important pets are to people. As members of the family, pets deserve to be looked after as much as anyone else does. People like Dan and Gina are invaluable in helping others reunite with the pets they love so much.