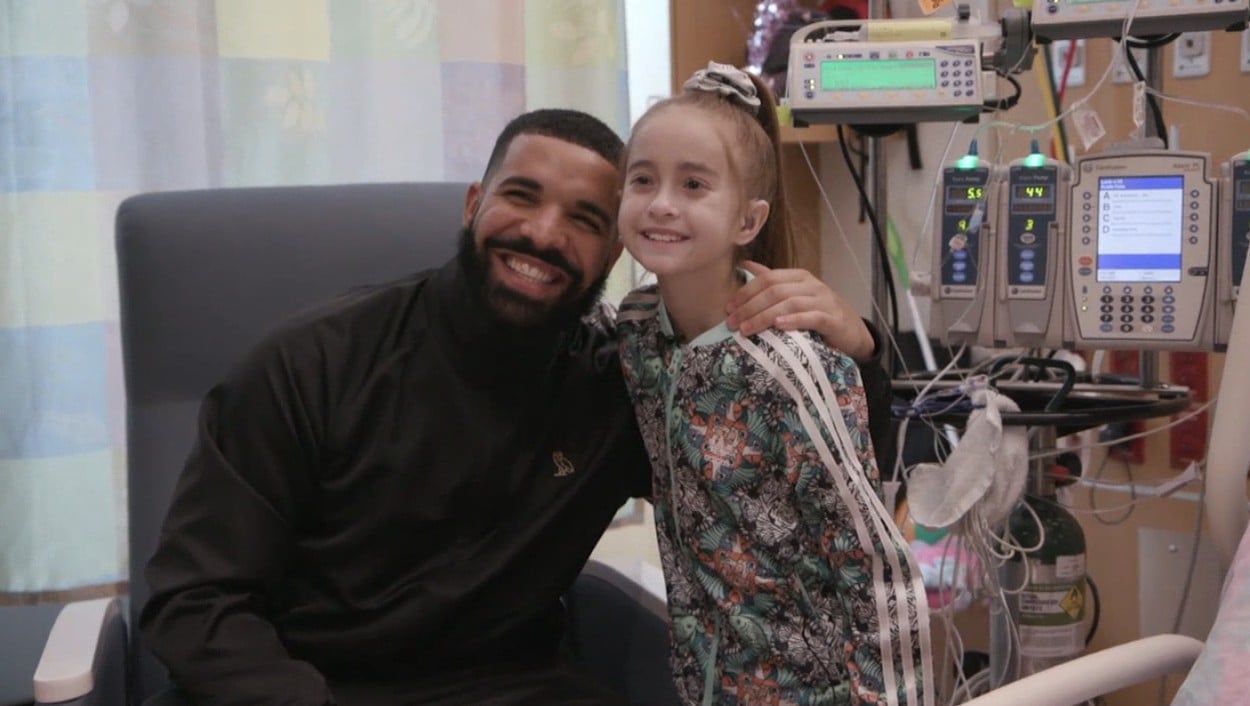 Drake Gave an 11-Year Old the Best Birthday Surprise Ever!
Birthdays are some of the most important events in our lives. Your birthday marks a milestone, you get a year older — and wiser. Birthdays are important days for kids, for adults, they don't mean much. In fact, it's a sad day for some. Getting older isn't something to celebrate for some, especially those who feel that they haven't achieved much or aren't where they wanted to be in life at that particular age. But it's a whole different story for children.
Children aren't scared of getting older. In fact, they love it. Birthdays are such a big deal for them. If you do something nice for a child on his/her birthday, they'll never forget it. 11-year old Sofia Sanchez will never forget what rapper Drake did for her on her 11th birthday. She had been hospitalized for quite some time due to a serious illness. 11 years is too young for a child to battling a life-threatening illness, and the rapper decided to prepare a birthday surprise to lift her spirit.
Fighting for her Life
The young girl had been diagnosed with a condition known as cardiomyopathy, an illness that leads to heart failure. She was in Lurie Children's Hospital in Chicago fighting for her life, waiting for a heart transplant. But she didn't let her condition keep her down. Remember the Kiki dance challenge from his recent hit song 'In my feelings'? Yea, she participated in that. She danced in the hospital hallway and the video went viral.
The young animated girl sure loves to have a good time. She had a message for the rapper in her video; she wanted him to come cheer her up on her birthday. At the time of making the video and rocking out to the new hit song, Sofia didn't know that it would go viral. She was just having fun but her effort didn't go unnoticed. She's a lucky soul because Drake came through to everyone's shock. She was in her hospital room recovering from surgery when Drake popped in and said 'what's up.'
A Truly Special Birthday Gift
Upon seeing Drake in her hospital room, the young girl screamed in disbelief. She was here going through a really rough time and her favorite rapper decided to give her a visit, you wouldn't believe it too. Sofia needed a new heart to lead a normal life, but that wasn't possible at the moment. She had surgery to help blood flow to her heart before a heart to keep her alive until such a time the hospital can do a heart transplant.
She was recovering after the surgery when the rapper showed up in her hospital room. According to the hospital statement, the two had a lot to talk about. She even sang along to some of her favorite Drake songs together. They talked about Drake's dogs, apparently, the rapper is a dog person. They also talked about Justin Bieber and sang God's Plan, Drake's smash hit. They even exchanged autographs before Drake left. It was truly a special birthday gift for the ailing girl.
Father in Bumblebee costume escorts his kid back to school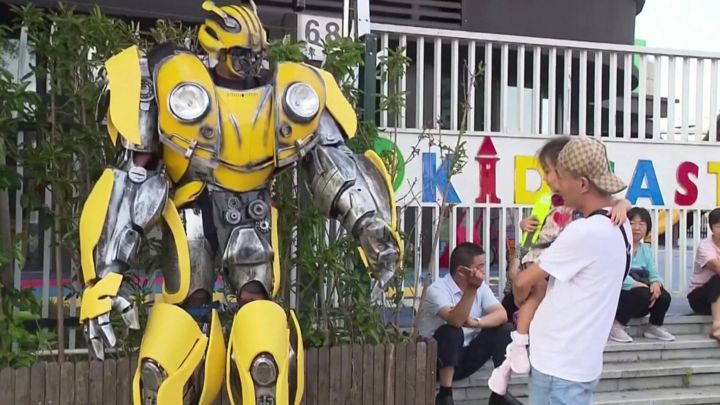 Bumblebee from the American sci-fi movie series Transformers never had a kid, but if he did, he'd have definitely escorted him to school.
A father in Shanghai, China has gone above and beyond to encourage his kid to go back to school after staying at home for months due to the Covid-19 pandemic. There's no way any child is refusing to walk with Bumblebee into school, and this man had that in mind when building his Autobot suit.
Just like the rest of the world, China had been on lockdown, and for months, kids had to stay away from school to prevent infection and spread of the deadly virus. However, some normalcy is being restored in some parts of the region, and schools now have the green light to open and allow children continue with their education.
The Bumblebee suit wasn't only for his kid, though. He built it to serve as some amusement and surprise to other kids at school- and that he did.
"I also want to bring happiness to other children. I didn't only wear it for my own child. All of them were preschoolers," he said in the video.
His suit looks like the real thing. The only things missing were metal, alien technology, and missiles- not much, right? Standing about 2.3-metre tall, the suit was built using soft materials to prevent touchy and curious children from getting injured- and he was right to have done that because he was rushed and hugged by children upon arrival at the school.
The excitement of the kids at the sight of Bumblebee could light up astronomical units of outer space, as the intergalactic warrior once again put smiles on the faces of humans. Kudos to this amazing dad for his efforts to make kids happy to resume back to school- he'd probably do it every day if he could.
The home-made suit seems to be inspired by the 2017 movie Bumblebee.