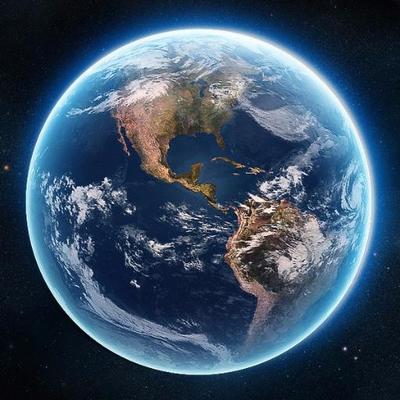 Don't Blame The World For Your Problems. Instead, It Is Time to Look in the Mirror
Yes, this world is tough. It is filled with chaos. It is hard for people to take responsibility for their actions. Yes, it is easier to blame others, circumstances, or dumb old bad luck. You might even start to blame your past. You blame your past for your present. You blame the people in your past who you believe pushed you off of your path to destiny. You might even find a way to convince yourself that the world is to blame for both your outer appearance and your inner ugliness. Regardless, you are not responsible for the person you are, the challenges you've faced, and the failures you've suffered. Instead, it is someone else's fault. It is the fault of others that you have not flourished to reach your full potential. You genuinely believe that it is not your fault. It is not your fault that you haven't achieved your hopes, goals, dreams, and aspirations. You've been too busy working hard to fail. Therefore, it must be the fault of someone else.
In reality, you have been too busy blaming the world to realize that it is actually is your own fault. You have been too focused on pointing fingers to improve yourself. As you were busy trying to pin the blame on someone else, the rest of the world has passed you by. Instead, it is time to look inward. You don't need to blame the world for everything that has happened to you. In fact, you also don't need to blame yourself. Blaming yourself is not the same as taking responsibility. Don't place blame. Blame doesn't get anyone anywhere. Instead, it is time to look in the mirror. Turn the focus inward and find a way to improve yourself. If you don't do this, you are simply going to spread the disease. Blame is a disease. It is contagious. It will cut you down before you can ever get up again. Do you really want to spend your life blaming others for the mistakes you have made in the past? Or, instead, do you want to focus on ways to make your life better? Don't blame the world, or anyone, for the failures of the past. Instead, find a way to pick yourself up off of the mat and keep going.
Sit back for a moment and reflect on your life. It is nobody's fault. You are responsible for your actions. Sure, you can make the decision to keep blaming someone. Maybe, eventually, someone will admit that they hurt you along the way. Where does this get you? Will it help you find closure? No. Instead, you need to make the decision to open yourself up to the world once again. When you open yourself up, you will be able to laugh. You can cry. You can experience the present and live in the moment. This will allow you to move forward with your life. If you don't want your life to be a stagnant place of misery, then you need to move forward.
In reality, there is only one truth in life. There is only one truth for why you can't move forward. The only one who is keeping you from being you is you. Instead of trying to place blame constantly, you need to look inward. There are choices that you need to make for yourself. You are in control, not the world. It is time to look in the mirror. Only then can you truly find the way forward.
Trading Solar Power for a Crypto Farm Stability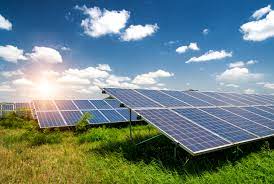 Crypto has been getting a bad rap in the news lately given how much energy it consumes to generate the financial bounty of new digital coins. A mass bank of ASIC-type number crunchers demand a lot of electricity, and that kind of power consumption day in day out leaves footprint that many are not comfortable with. However, being responsive to the times, a particularly creative crypto company has decided solar may be the big offset it needs to set things right, at least as far as that company's activity online. And that offset is going to happen in Montana with a big new construct titled the Basin Creek Solar Project, covering over 1,600 acres.
Trading Power for Power
Madison River Equity LLC has planned a 300 megawatt project to address both its mining operations as well as provide power to another 40,000 homes. Currently, Montana itself as a state only produces a total of 117 megawatts. So, adding almost 300 percent more to the local grid is going to end up providing a massive utility boost for the state economy and region, no question. The 300 megawatts don't come free; the planned crypto operation is expected to take 75 megawatts off the table for its own operations. However, even then, the entire project is a net gain for the state.
Great Things Aren't Always Wanted
Unfortunately, even with the clear benefits to power generation for the entire state, local folks aren't thrilled about the pending project. First, crypto mining is not a quiet affair. All those ASIC units needed to crunch the blockchain make a lot of noise, and combined it can seem like a massive jet engine going off. Further, the operation is not a 9 to 5 activity. Blockchain mining warehouses generally run 24/7, not turning off unless maintenance or a replacement is needed. A warehouse of them won't be any quieter.
Second, a massive solar facility is going to add a visible disruption to the area as well. It takes a lot of land and space to build a viable solar farm that pumps out serious power. Again, the locals aren't thrilled about their natural reserve suddenly being overtaken by thousands of solar panels across 1,600 acres. And the maintenance of such a facility is also going to produce a regular amount of by-product and eventual waste as well. Again, not something the locals are interested in.
Not a Sure Deal Yet
The big decision happens with the permit hearing scheduled for June 17, 2021. However, it's very likely that the locals are going to want to have their say as well. Crypto might be a big moneymaker for some, but out in the rural area it's starting to become a bit of a NIMBY issue, the kind of things folks want to stay back in the big city and not start showing up in their backyard.