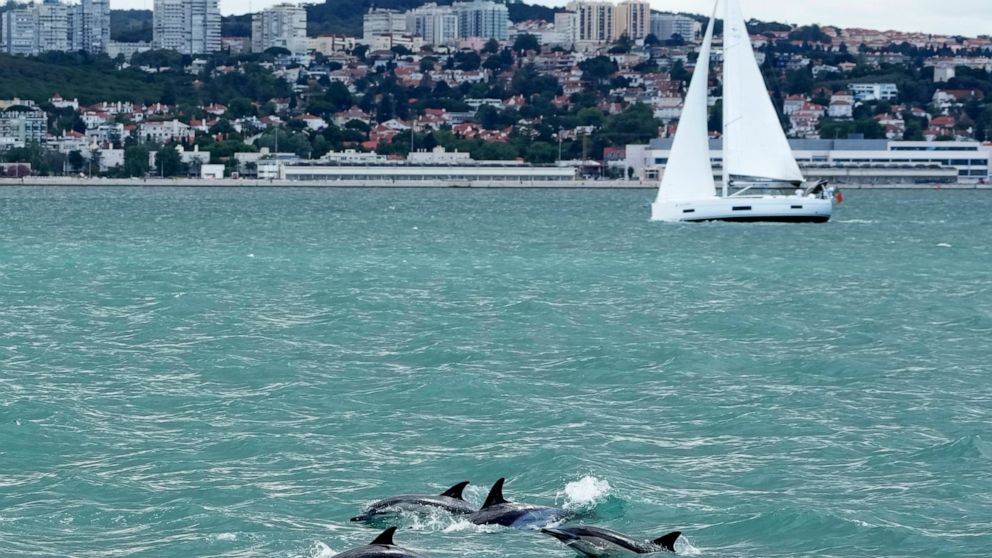 Dolphin River Show Being Used to Inspire United Nations to Do More For Oceans
For many years, the United Nations has been trying to get the entire world to come on board and protect the oceans and their resources. So far, many nations have joined the effort and there have been significant improvements, but there is still a long battle ahead. A Dolphin Show in Lisbon is proof that this is doable.
At a United Nations Conference on Oceans being held in Lisbon in the last week of June 2022, delegates may find insight into their actions to conserve our oceans by staring through their windows and seeing a pod of dolphins romping in the river.
In recent years, as pollution has decreased, the number of dolphins that swim into Lisbon's Tagus River mouth from the Atlantic Ocean has increased dramatically, as well.
When Bernardo Queiroz started organizing dolphin-watching expeditions 10 years ago, "we started seeing wildlife on a more frequent basis," he explains.
This is a significant increase in the number of days he sees dolphins over the previous 10 years, he claims.
The goal of Queiroz's tour company is to raise public awareness about the value of environmental preservation.
Upwards of 120 countries' top administrators and scientists will convene in Lisbon, Portugal, for the United Nations Ocean Conference, which begins Monday.
The United Nations remains hopeful that a summit that begins Monday can resuscitate attempts to achieve an international accord on ocean conservation.
The high seas are unprotected by any extensive legal structure. Oceans encompass 70 percent of our planet's surface and are a major source of food and income for many millions of people. Activists have referred to them as the world's largest ungoverned territory.
As a result of climate change, pollution, and acidification, among other factors, the seas are under "serious" threat, according to the United Nations.
Oceans as well as their reserves could be better protected and conserved by the adoption of a declaration at the conference, even if it is not legally binding on those who sign it. On Friday, the proclamation is expected to be ratified.
Meanwhile, the Treaty of the High Seas officially called Biodiversity Beyond National Jurisdiction, also known as the Treaty of the High Seas, remains out of their grasp.
As a global convention, the Treaty of the High Seas codifies worldwide law on the high seas, also termed "international waters."
During the Law of the Sea Convention, it was among four treaties drafted (UNCLOS I). A later acquisition was permissible under the terms of the four agreements made on April 29th, 1958, and effective on September 30th, 1962.
The majority of Soviet-bloc and NATO countries, as well as most OPEC and Arab league countries, had signed it as of 2013, but significant exclusions included South and North Korea, China, Iran, Saudi Arabia, Jordan, Egypt, and Syria.
1982's UNCLOS III replaced the High Seas Convention with various new notions in maritime boundary law, such as Exclusive Economic Zones.
Whales Adopt Other Whales, Even Between Species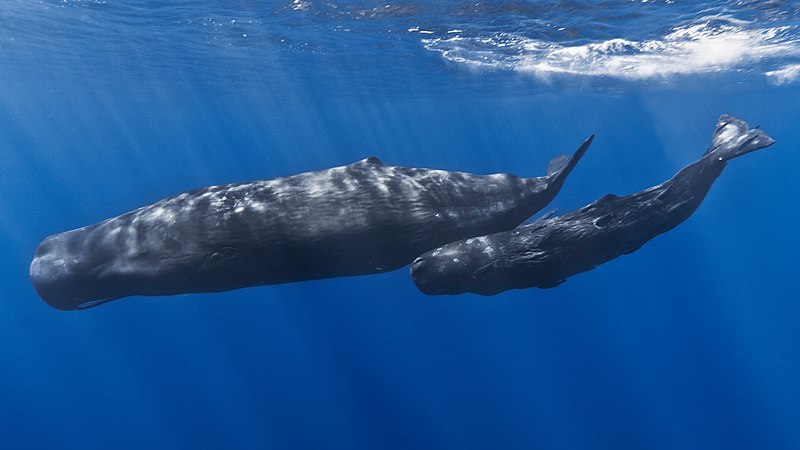 Do animals adopt young of other species? It's been known to happen among canines as well as raptors. However, for the first time, marine scientists have now confirmed whales are willing to adopt the young of different whale species as well.
As it turns out, an orphaned humpback whale has found a new parental figure with a southern right whale, completely mixing two different breeds of whale. Granted, both are large sea mammals, both breathe air and generally consume the same food groups, and they are technically both whales. But in the animal world, the differences are as distinct as a horse to a cow or a dog to a black bear. However, there the pair were, swimming together and clearly bonded right off the coast of an Esperance beach. From the researcher's perspective, the answer is clear; the adult southern whale has adopted the young and clearly smaller humpback whale.
Interestingly, the difference was caught immediately. Instead, it was Jess Wohling going over her work on a recent photography shoot who figured out what she was looking at was two different whales acting like mother and pup. At first, Wohling thought there was a camera glitch or a bad light exposure. However, as she studied the digital images from her camera, it became very clear, two different whales were swimming next to each other in tandem or like a parent and child whale pod. With the detail captured by the camera, Wohling compared the aspects of her image to whale images on the Internet, and she confirmed her hunch.
At that point, Wohling transmitted the digital image files to a whale researcher she knew, Katy Fannei. Looking at the images, Fannei not only confirmed Wohling's assumption, she was also shocked by the documented behavior and pretty much floored. The news hit the digital wire immediately as Fannei started sharing the news with everyone she knew in her professional circle. Everyone who got the communication and images, including researchers with far more experience than Fannei were also shocked by the apparent adoption behavior.
While it is quite possible for southern right whales to come into contact with humpback whales, they almost never converge with each other for any extended period of time. A lot of new hypotheses started getting thrown around. Was the southern right whale a female in mothering mode? Maybe it lost its own pup and the timing of finding a stray humpback child was a coincidence, or maybe some sort of protection in company perspective was going on. Most agreed on the idea of adoption taking place. Again, this wasn't unheard of in other species. Recently, an eagle pair adopted a falcon fledgling in Canada and have been raising it along with their eaglets.
The key behavior pattern arguing for adoption involves the close positioning of the humpback pup to the adult southern right whale in the water. It literally looks like a mother and child whale behavior. The major filter now is determining whether the pair are already tracked somewhere in the known southern right whale database the researchers use. If not, then the discovery will represent a unique and new biological finding.