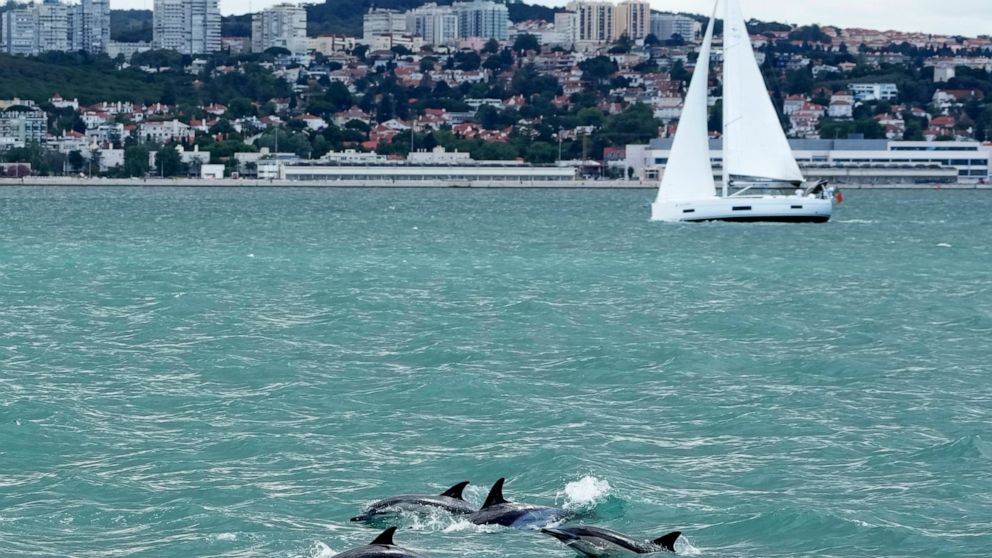 Dolphin River Show Being Used to Inspire United Nations to Do More For Oceans
For many years, the United Nations has been trying to get the entire world to come on board and protect the oceans and their resources. So far, many nations have joined the effort and there have been significant improvements, but there is still a long battle ahead. A Dolphin Show in Lisbon is proof that this is doable.
At a United Nations Conference on Oceans being held in Lisbon in the last week of June 2022, delegates may find insight into their actions to conserve our oceans by staring through their windows and seeing a pod of dolphins romping in the river.
In recent years, as pollution has decreased, the number of dolphins that swim into Lisbon's Tagus River mouth from the Atlantic Ocean has increased dramatically, as well.
When Bernardo Queiroz started organizing dolphin-watching expeditions 10 years ago, "we started seeing wildlife on a more frequent basis," he explains.
This is a significant increase in the number of days he sees dolphins over the previous 10 years, he claims.
The goal of Queiroz's tour company is to raise public awareness about the value of environmental preservation.
Upwards of 120 countries' top administrators and scientists will convene in Lisbon, Portugal, for the United Nations Ocean Conference, which begins Monday.
The United Nations remains hopeful that a summit that begins Monday can resuscitate attempts to achieve an international accord on ocean conservation.
The high seas are unprotected by any extensive legal structure. Oceans encompass 70 percent of our planet's surface and are a major source of food and income for many millions of people. Activists have referred to them as the world's largest ungoverned territory.
As a result of climate change, pollution, and acidification, among other factors, the seas are under "serious" threat, according to the United Nations.
Oceans as well as their reserves could be better protected and conserved by the adoption of a declaration at the conference, even if it is not legally binding on those who sign it. On Friday, the proclamation is expected to be ratified.
Meanwhile, the Treaty of the High Seas officially called Biodiversity Beyond National Jurisdiction, also known as the Treaty of the High Seas, remains out of their grasp.
As a global convention, the Treaty of the High Seas codifies worldwide law on the high seas, also termed "international waters."
During the Law of the Sea Convention, it was among four treaties drafted (UNCLOS I). A later acquisition was permissible under the terms of the four agreements made on April 29th, 1958, and effective on September 30th, 1962.
The majority of Soviet-bloc and NATO countries, as well as most OPEC and Arab league countries, had signed it as of 2013, but significant exclusions included South and North Korea, China, Iran, Saudi Arabia, Jordan, Egypt, and Syria.
1982's UNCLOS III replaced the High Seas Convention with various new notions in maritime boundary law, such as Exclusive Economic Zones.
New Zealand Embraces Wildlife Revival Amidst Conservation Craze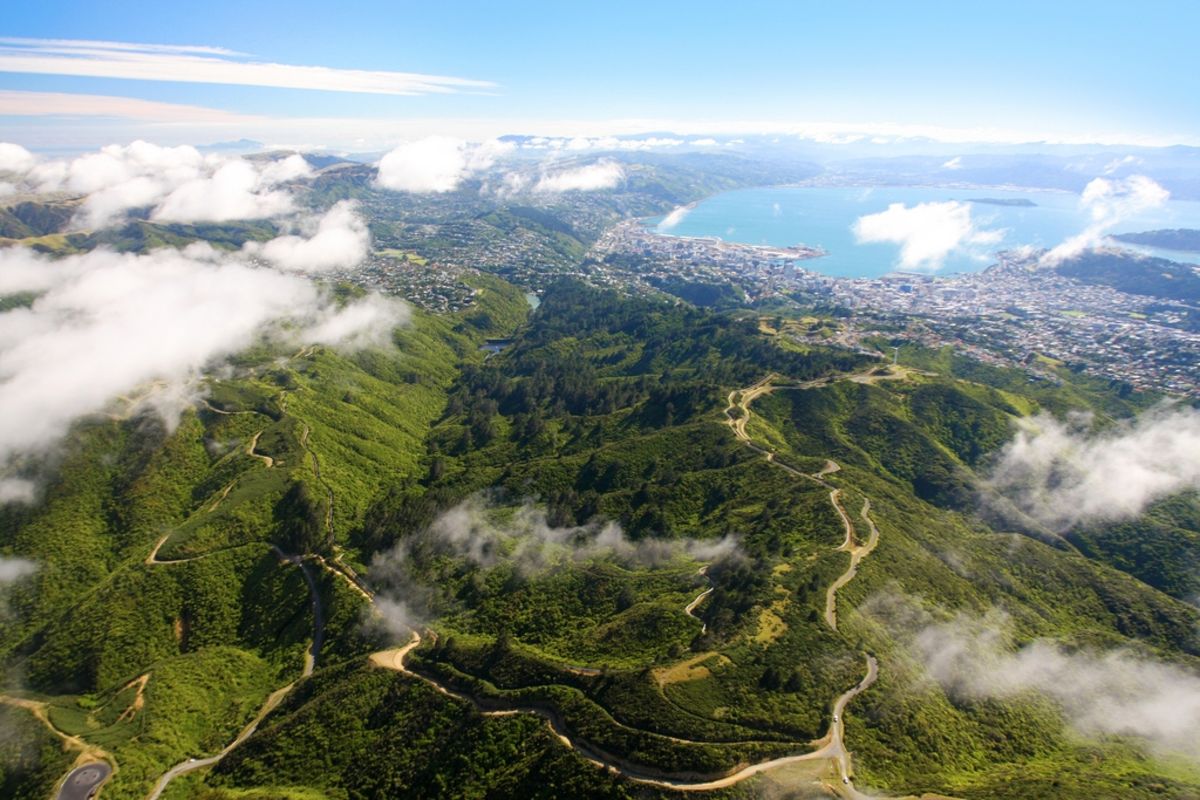 We are increasingly living in environmentally aware times. As more and more consumers turn to companies that embrace environmentalism, it is becoming increasingly clear that the world is in the middle of its conservationist craze. Nowhere has this been better embodied than in the capital of New Zealand, Wellington. Since the inception of Zelandia, a fully-fenced urban eco-sanctuary, Wellington has been embracing an explosion of wildlife and a passion for animals that has seemingly changed the entire city.
Let's take a closer look at Zealandia as we seek to better understand the conservation craze taking over Wellington.
Welcome to Zealandia
The implementation of Zealandia has helped Wellington experience an explosion in the wildlife that harkens back to its state of yesteryear, long before the arrival of humans and pests such as rats and birds that came along with them. Zealandia is the world's first fully-fenced urban eco-sanctuary and it is just a ten-minute drive from downtown Wellington. Zealandia seeks to emulate a part of Wellington's past, bringing a slice of nature back to life reminiscent of the area some 700 years ago.
James Willcocks is the Project Director for Predator Free Wellington, a group that focuses on a community-wide effort to eradicate pests in the area. Willcocks spoke in an interview regarding Zealandia and its impact on the surrounding area. Willcocks said, "In this era where there are so many negative signals from the world – global species decline, COVID, climate change – there's something people can do in their backyards."
Willcocks and the team at Predator Free Wellington are focused on making the nation free from predators such as stoats, weasels, and rats – as well as other problematic predators in the area. In getting rid of these pests, Willcocks has been instrumental in helping to rejuvenate Zealandia.
Danielle Shanahan is the Chief Executive at Zealandia and they were quick to emphasize the work being done on a local level. Shanahan said, "I don't think anyone could have predicted this level of success in terms of the bird community."
Thanks to the efforts of Zealandia and Predator Free Wellington, Shanahan says, "Species that have been gone from this region for over 100 years (have returned)."
New Zealand has experienced many conservation success stories in recent years, with the most notable among them being that of the endangered kaka. The endangered Kaka is a large green parrot that faced extinction due to habitat loss and predation. Another similar success story in the rehabilitation field is that of the Tui, and the kereru pigeon.
Local sightseers are reveling in the ecosystem revitalization that Zealandia has been working on. Not only have bird encounters increased in the region, but marine animals have even returned to the water of the nearby harbor. Fur seals and dolphins are exceedingly common, while orca will arrive several times throughout the year to feed on stingrays.
Dianella Biaggo of the Wellington City Council said, "It's pretty extraordinary when we have orca visible from our downtown buildings."