Doing a Critical Job Even When Pregnant
Firefighters make it their life mission to save people and property. So, it's fairly challenging for them to turn off that mentality, even when they know they should be off the clock. That was the case for one Maryland fire ground pounder who has been a firefighter much of her adult life.
At 30, Megan Warfield was dealing with contractions and expecting to have a baby in a matter of hours or a day. However, working through the sensations while being driven as a passenger, she ended up in a multiple car accident. Warfield was fine, a fender-bender at most for the vehicle she was in. So, her firefighter training kicked in, and she began helping direct traffic away from the accident itself. However, as Warfield surveyed the situation, she realized someone was trapped inside one of the cars turned upside down by the event.
Not even thinking about herself or the contractions, Warfield wiggled into the overturned car to stabilize the victim and prevent the person from getting injured further. Knowing it's a common situation for folks to go into shock, get dropped and land on their head and knock or similar, stabilization was key in the first moments of an accident to protect the victim. As regular paramedics flooded in minutes later and took over, Warfield herself realized she needed to get to a hospital as well, just in case something happened to her baby from the accident. As it turned out, after being admitted, the hospital staff confirmed she was fully in labor and her baby was out of position thanks to the accident motion.
Being sideways versus upside down is a serious issue, but Warfield hadn't even noticed being entirely in firefighter mode during the event. So, no surprise, when things settled the cramps really started kicking in, and she knew her baby was on the way. Less than a day later, Warfield was a new mom, giving birth to her third child on October 4. With a brand-new daughter, Charlotte, Warfield finally relented and completely gave in to relaxing and staying off the clock for a while as a firefighter.
The accident was no small one either. A total of six people were moved by ambulance to local hospitals, and everyone fully recovered after the fact. Warfield's stations gave big kudos, not just for the service the pregnant firefighter provided at the scene, but congratulations on her new child as well. The whole story and details got repeated airtime on her fire department's social media account as well as the local news circuit as well. Sure enough, the story got picked up nationally, and the TODAY show interviewed Warfield as well afterwards.
It's not surprising Warfield jumped into the fray. She had been put on light duty due to her pregnancy and had spent most of her working days up to the day of delivery managing administrative functions for her fire department and related paperwork. She herself admits she was a bit stir-crazy and wanted to get back on the engine fire line.
Now that Charlotte is taken care of and growing, it won't be surprising to see Warfield out at vehicle accidents and local fires again doing what she does best as a firefighter.
AI, Childhood Images and a Holocaust Survivor Finding Her History Again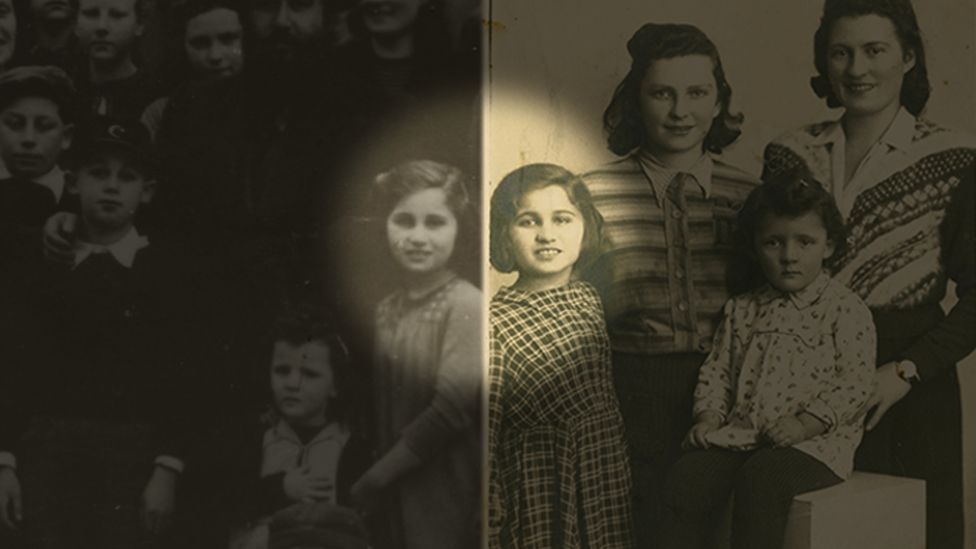 The first half the 20th century was not a good one for Blanche Fixler. As a Jew, she was a target for the Nazis, who succeeded in killing at least 6 million of her countrymen. They were so close to Fixler, at one point she was hiding underneath a bed trying not to breathe. Had she made a noise, the Nazi troops searching the room she was in would have grabbed her in an instant. Through luck, fear, feistiness and perseverance, Fixler survived the Holocaust.
Now, almost some 80 years later, Blanche Fixler is relieving history thanks to artificial intelligence, or AI. A program written by Daniel Pratt, also known as a engineer at Google, has become extremely effective at matching people's faces to their parts in history. In fact, it was so effective, it had a direct impact on Fixler; the software found her face in a historical image from the war period that no one previously knew was Blanche at all. She was just another face of thousands lost until she wasn't.
Dubbed "Numbers to Names," Pratt's program relies on the technology of facial recognition to do its work. While a person's appearance might change over time, their facial structure doesn't. And that makes for a comparable identification when the details are run through the thousands of calculations per second via the software.
In some respects, the software works with the logic of connecting dots. As it makes connections, it builds on that library and makes more connections. Many photos may have one or even two connections, but they still have five or a dozen more than are unknown. By constantly running and making new connections, the software persistently whittles away at the challenge. As it turned out, one of those successes was Blanche Fixler.
Blanche Fixler today is at the ripe age of 86. She is a world away from Germany and Poland and the nightmare she lived through, ensconced in the urban distance of New York. However, thanks to Pratt's program, Fixler has now been identified as a child in two historical photos. Pratt's software did the hard work and connected the dots.
Among the many who were grabbed, rounded up and killed in Poland, Fixler's entire family were victims of the Nazis. At the time, Blanche's name was Bronia to her family, but that was left in the past as she survived the war. Her luck was made possible by an aunt who hid Fixler from the soldiers regularly looking for Jews in hiding. When Fixler saw the photos that had her in them, she also identified her aunt as well as other relatives. That in turn creates more connections that Pratt and those using the software can benefit from in their ongoing work of identification.
The work has been partnered with the U.S. Holocaust Memorial Museum, and it continues to be worked on to provide closure and dignity for the thousands of families related to the victims of the Holocaust. By personalizing the faces of the 6 million, they gain a confirmed history versus being nameless and unknown among the masses lost.