Dog Owner Turns Dog Into Polar Bear, Among Other Animals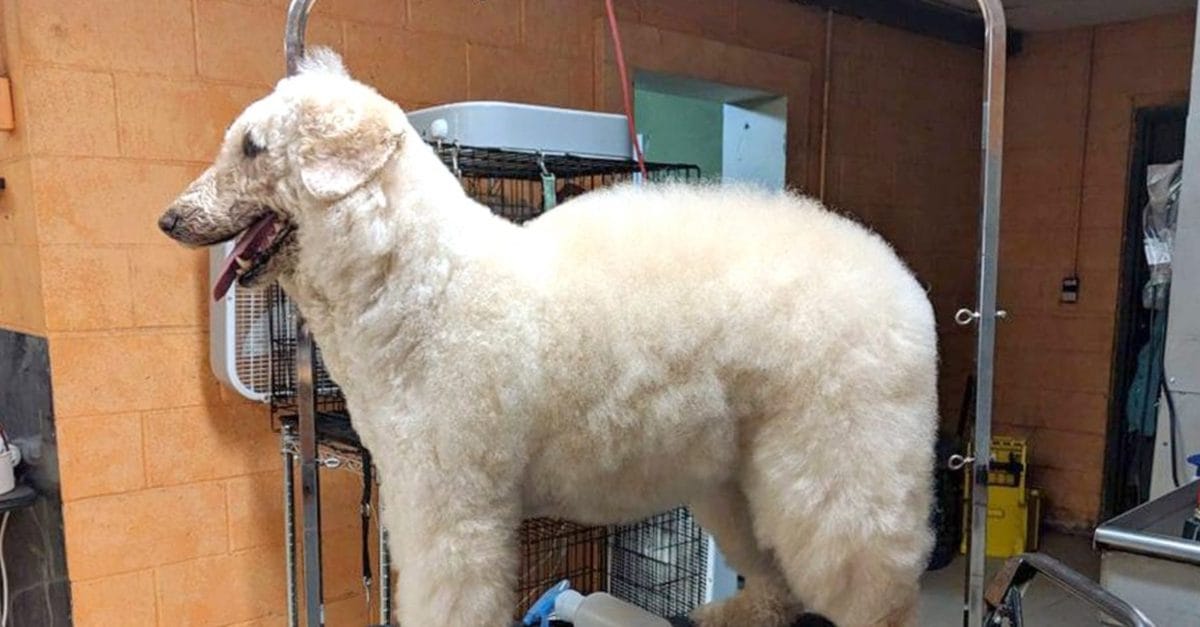 Have you ever wanted to have a polar bear as a pet? Or maybe a giraffe, or even a lion? If you're like expert groomer Rachelle McGinnis, it's definitely possible. McGinnis doesn't have these animals as pets. Instead, she transforms her poodle, 12-year-old Bijou, into these amazing creatures. The latest being a mini polar bear.
McGinnis has said she loves being able to transform her poodle into anything she dreams up because it shows off her creativity. To get the look just right, Bijou had to grow out her fur for 11 months, so it was long enough for her to resemble a polar bear. First Mcginnis cut her fur, which took her a few hours. She didn't make Bijou sit for that long, though. She did the cutting in stages. Although it took hours to create the look, it only took 30 minutes to style it. Styling the hair includes washing and brushing and a lot of hairspray.
It takes a lot of time, work, and energy to get the look just right. After brushing Bijou's fur, McGinnis posed her for pictures. She made sure her neck was elongated just right, and had her stand at certain angles. The pictures were taken in the snow, so that from a distance, it's believable that she really is a mini polar bear roaming in your backyard. She looks so realistic that it would scare most people. But Bijou is anything but ferocious.
Bijou enjoys being pampered, groomed, and pet. McGinnis enjoys styling her and expressing her creativity, so it's no surprise she has transformed Bijou into many animals. So far, she has transformed her into a horse, peacock, and a dragon. She has used different methods to transform her dog, like carving and dying the fur. She has said that she loves doing the wackiest designs because it lets her explore different creative outlets.
If you're concerned about Bijou, she doesn't mind the transformations one bit, or the attention. She enjoys meeting new people. Many have stopped their cars to meet her, pet her, and take a picture with her.
McGinnis has said that Bijou doesn't care what she looks like, but craves the attention. Being groomed is like a spa day for her. She doesn't care the outcome, just as long as she feels loved.
The hardest transformation so far was making Bijou into a horse. Bijou had a saddle and a mane. McGinnis said the carving was very intricate and it took about eight hours to complete. McGinnis has many other animals she wants to create but next, she plans on making her dog look like a sheep. This transformation will be easier to upkeep, however. It will include making her fur as fluffy as possible and her paws dyed back to look like hooves.

Zookeepers Set Up Camera And Capture Pregnant Rhino Giving Birth Without Any Assistance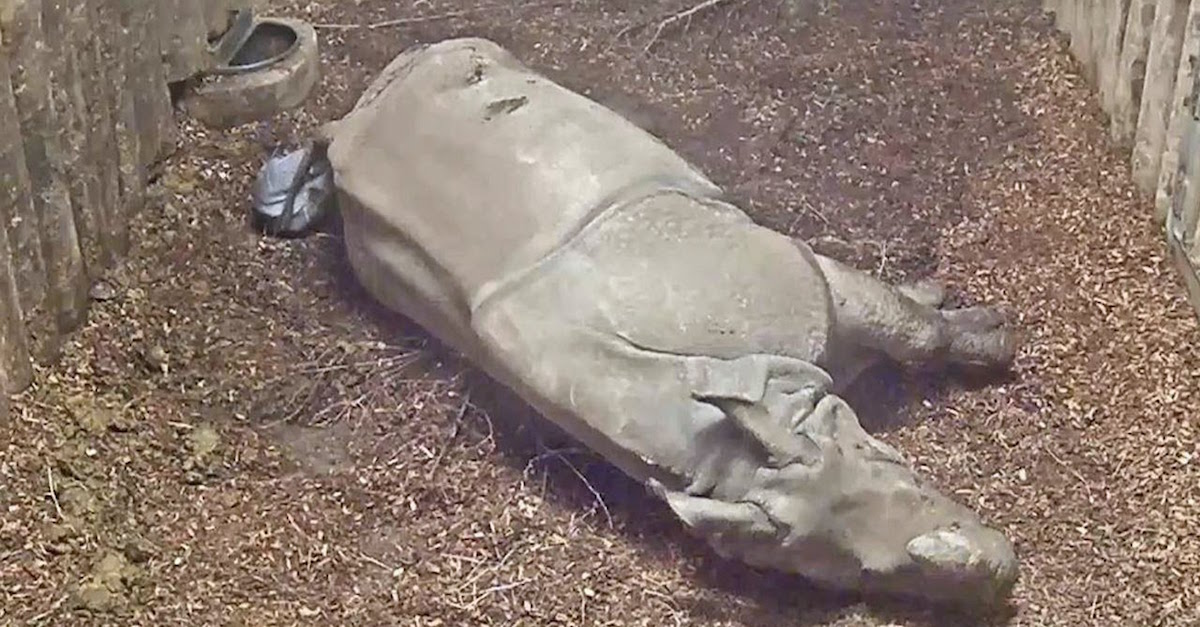 For a whopping sixteen months, Asha carried her baby in her womb. Asha, a rare greater one-horned rhinoceros, lives at the Chester Zoo in Cheshire, England. Luckily, her labor and delivery were much quicker than the gestational period was for her baby Rhino to come into the world.
After only about 20 minutes of labor, Asha successfully delivered a healthy male calf in the early morning hours on May 3, 2018, at her home at the Chester Zoo. The staff at the zoo were able to capture Asha's labor and delivery on video. The mama had an easy delivery on the floor of her enclosure and did not require assistance from the staff as she labored and brought her 132-pound baby boy. Once he is fully grown, Asha's son will balloon to an eye-popping two tons plus in weight!
Guests of the Chester Zoo were excited to visit the little rhino and his mama in their exhibit. Asha's baby is named Akeno which means "beautiful sunrise." Along with his birth, Akeno's first steps were also caught on tape along with snuggles with his 11-year-old mother Asha. They are a hit at the zoo and seem to be getting along well.
The staff at the well-visited zoo have been working towards keeping beautiful animals like Asha and baby Akeno together and better protected. One-horned rhinos are one-horned rhinos that are endangered at this point in a critical way and the staff is hoping the miraculous birth will not only attract visitors to the zoo but will draw attention to their work on this front. Animals like Asha and baby Akeno are the object of hunters who illegally poach them to be able to obtain their horns and sell them. There is a market for them as they are used in traditional Chinese medicine. A hunter can sell a single horn on the Asian black market for around $65,000 United States dollars. Even more offensive is the fact that wealthy hunters simply want the horns to hang on their walls and show off to friends as a status symbol of wealth and popularity.
According to a staff member of the Chester Zoo, not long ago there were less than 200 greater one-horned rhinoceros in the wild.
"They were hunted almost to extinction. Just in time steps were taken to protect them. Now there are about 2,600, but they still face threats in India and Nepal… it's important we do all we can to stop their numbers going down to critical levels again."
As the staff and many others work hard to fight against the illegally poaching of these beautiful animals, Asha and Akeno, who appears like he is dressed in a dark gray suit of armor, are enjoying their stay at the zoo and the many delighted visitors they come into contact with each day. The birth of Akeno on video has drawn more new visitors to the Chester Zoo and everyone seems to be happy with this new situation.