Dog Gets a Baby Shower & Everyone is Caught by Surprise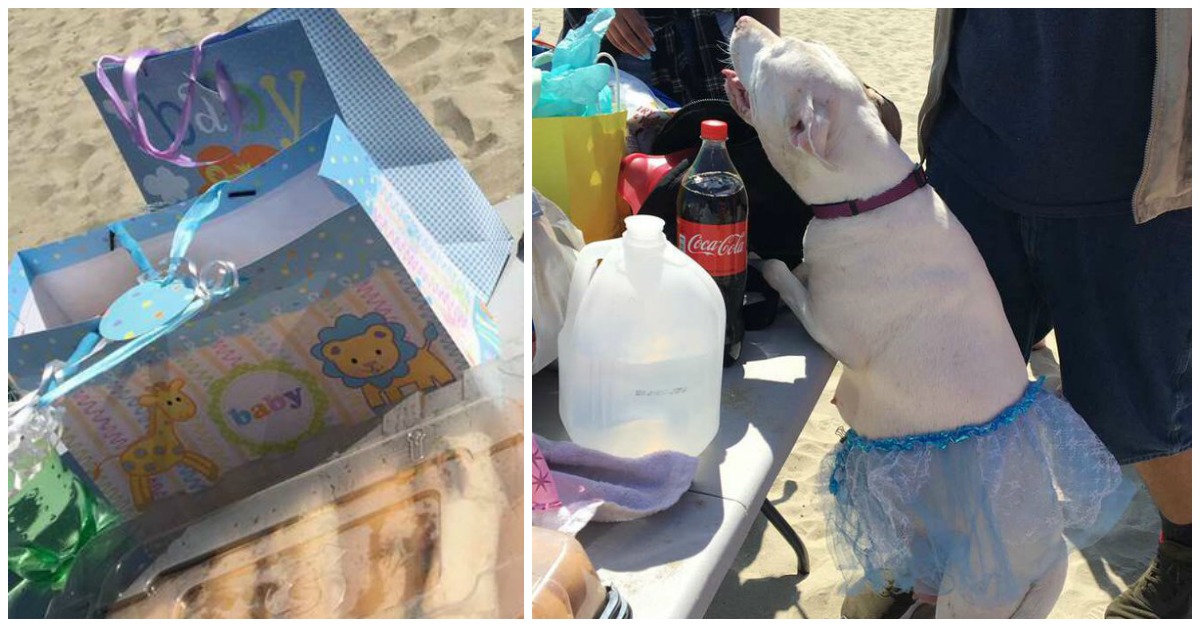 There is no question that dog-owners have a unique, special bond with their furry friends, sometimes even going so far as to treat them literally as one of the family. And that means all the emotional ties connected to a canine friend are part of the package. Is it any surprise then that some even talk to their dogs like a roommate, telling them to be good and enjoy the day at a home until seen again in the evening? When you see this on a regular basis, the human-canine connection becomes natural and familiar, which probably explains why dogs do remain man's best friend through the centuries.
Is It All In Our Minds?
In reality, dogs don't really understand the specifics of what we are communicating when we talk. They hear sound and associate it with our pattern of behavior, interpreting care, attention, love, anger, disconnection and sadness in our tone and timbre. And dogs do feel connected back to us as well, as one of their pack. For anyone who doubts this, when you have a dog become so accustomed to you that it jumps up on the couch and pours its entire weight against your leg or side and goes to sleep, that a canine version of attachment.
The most traditional way of showing affection and favor of a dog is, of course, to give them an edible treat. Baths definitely don't do it, and dogs really don't care if they wear a sweater or not that says Merry Christmas on it. But put even a hint of food in front of them, and that canine olfactory sense kicks into overdrive on four legs. Physical affection is definitely understood as well, and most dogs love a good belly scratch or scruff behind the ears or under the neck. And then there are the dog owners who send their furry best friend flowers. Yes, we did write the word, "flowers."
The Baby Shower Sneak Surprise
One teenager loves her baby doll so much, she gave her favorite canine a baby shower for the dog's upcoming pregnancy. The party was set up with all the fixings and expectations of a baby shower except for one thing. The teenager didn't tell anyone the party was for the dog. So, the invites went out, people got excited even though it was from the teen (yes, a few comments got passed around), and the baby shower date was set. On the big day, everyone invited who could make it showed up with gifts, food and drink were to be hand, and when the big moment arrived, the surprise was on the guests. Instead of the baby shower being for the teen herself, the guest of honor was in fact her canine love. Complete with maternity photos, cards, and well-wishing, her grown up puppy was feted in styled with a big canine baby shower. The dog, of course, could care less until the food was made available, in which case it was a proper party for a canine too.
Three Week Pet and House Sitting Turns Into a Year Long Mystery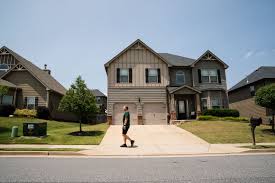 Any responsible pet owner knows that if you cannot bring the animals with you then you need to make arrangements to ensure they are taken care of. If you are going to be gone for any length of time it is also a good idea to have someone check in on the house once in a while to make sure everything is ok. Last year one Canadian man agreed to watch his neighbor's home while they were away.
The neighbors were going to be traveling for a few weeks visiting family overseas. They asked the man and his wife to watch the house and their pets and check on the house for three weeks while they went to Taiwan as his mother was dying and they wanted to see her and spend time with the family. They left the man $500 dollars for food for their 2 German Sheppards and their cat. The man agreed and went over daily to feed the pets and would walk through the house to check on things every week.
On July 1, he got an email asking if the man and his wife could watch things for a little longer. It was taking more time than they expected to take care of everything after his mother had died. They agreed and expected the man to return in 2 week's time. They never arrived and no other communications were received. On July 21, the man sent an email but never got a reply. By the end of the month the neighbor's cell phone had been disconnected and he was not responding to any email messages at all now. At some point in the following weeks a pipe had burst and ended up flooding the basement causing massive water damage. The man did not know what to do now since he still could not get in touch with the family.
He ended up paying someone out of his own pocket to have the leak fixed, and he also paid for one of their dogs to have surgery. This was quickly becoming a real nightmare situation, and worst of all, he had no idea how long it was going to last. He thought about trying to track them down via social media but they had a very common last name and he had no address or name for contact on who they were staying with in Taiwan so it seemed a search on his own was going to be fruitless.
The electricity was still running in the house, which the man credited to an autopayment. The internet was also still working. There was no way to track down a place of employment or other contact ins Canada who might know the couple and be able to help track them down. So, after waiting nearly a year, the man filed a missing person report with the police to try and get some help finding out what happened to the couple. Eventually, they got a response- there was good news and bad news.
The good news was that the couple were alive and well and not dead or in prison as the man had feared. The bad news was that they seemed to be very irresponsible and privileged people. They said they had asked a relative to come to get the pets and deal with the house but had never checked in with him to see if any of it had been done. They said the man and his wife could keep the pets if they wanted or he could find some way to take them off their hands. He also seemed to care little about the house and made a statement along the lines of – if we ever come back we can pay to fix it or just buy a new house.
The man said that he and his wife would keep the pets as they couldn't bear to give them up after a year of caring for them. They were also very worried about what this couple may do with animals they seemed to truly care so little about. It is one of the most bizarre stories ever, but at least it ends on a happy not and those pets are still in good hands and are being loved and cared for. But let this be a warning before anyone agrees to house sit or pet sit for something- get all the details and contact information before you ever say yes!