Desperate Pup Finds Nice Adoptive Family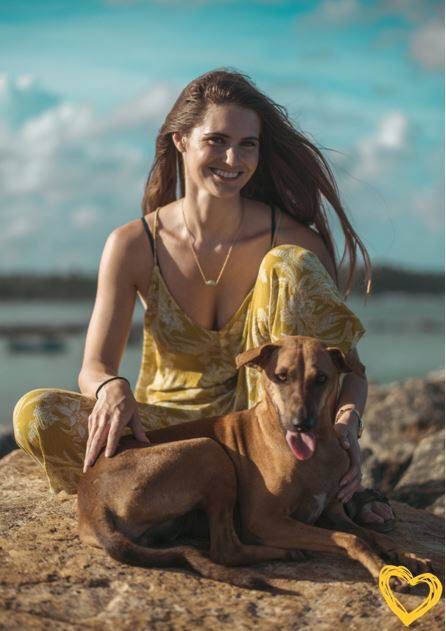 Pet Homelessness in the US
It is estimated that about 6.5 million pets enter shelters every year in the United States, and that number is about evenly split between cats and dogs. That number has gone down in recent years, as has the number of cats and dogs euthanized in shelters.
Over 3 million pets are adopted every year, and over 700,000 make their way back to their own families. Clearly, homelessness for pets is a huge problem, and there isn't a happy ending for every poor animal that ends up on the streets.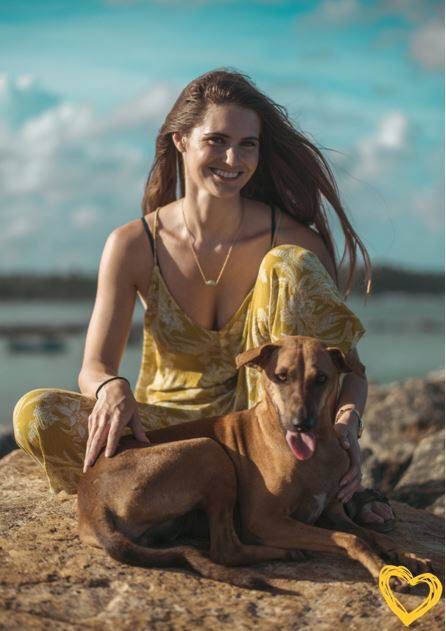 Dog Adopts Family
One morning a family woke up to find that they had been adopted by a new puppy. While the family was sleeping, the dog, a lab mix, made his way into the home and got comfortable.
The dad of the family, Jack, found the puppy and immediately wondered where he came from and how he got in. He checked all the doors and windows, which were closed securely. He also went to social media to see if he could find out what was going on.
Twitter Search
In hope that someone would be able to help with more information, Jack posted a picture of the puppy on Twitter and added the caption "I just woke up to find this puppy in my house and we have no idea how it got here."
People found the story very interesting, and the picture and caption were shared among a lot of people. Finally, someone checked the security cameras in the area and found the answer to the mystery.
Helpful Neighbor Helps Sleep-Deprived New Parents
Jack Joniken and his wife had just had a new baby and were operating under a great deal of sleep deprivation. Sleep-deprived people make some careless mistakes, such as forgetting things. One of the things they forgot that fateful night was to close the front door.
Jack was worried enough about security that when he found the puppy the first thing he did was run a security sweep to make sure there was no one else in the house. Leaving the door open was dangerous, but it was a complete accident.
A neighbor was walking by and saw the door standing open and closed it to help his neighbors stay safe. Caught on camera, Jack doesn't actually know who he is but is grateful to him. In a time where people are afraid to have presents delivered on Christmas, this helpful soul went by and, instead of taking anything, simply made sure the place was secure.
So Where Did the Dog Come From?
Jack already had one dog, and he had taken the other dog out for a walk that night. After returning home, he didn't close the door all the way and the wind blew the door open wider. When the puppy walked by, he simply walked through the open door.
New Member of the Family
Jack took the puppy to a vet, where he found out he had an older girl, about 9 years old. She only looked like a puppy because she was so malnourished. She also had fleas, damaged teeth, and some other problems.
Regardless, she is now Suzyn Pupman and she gets along great with the other dog in the house. Suzy looks and feels a lot better, and she has a loving family and a warm place to sleep. If she had another family before, the clearly did not take care of her. She won't have to worry about that anymore, though.
A Bank and Non-Profit Company Help Girls Enter Tech and Other STEM Fields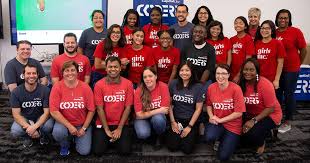 The technology field has undergone a lot of changes over the past few decades. One of the biggest changes has been the growing interest that women are taking. In secondary schools across the country, there has been an increased focus on STEM fields. STEM stands for science, technology, engineering, and math. Because of the increased focus, children of all backgrounds are beaming with a desire to learn more about these fields. This includes girls. Sadly, these are fields that have been historically dominated by men. This causes young women to be hesitant about joining these fields, knowing the societal pressure they might face. Fortunately, there is a nonprofit organization that exists to help women get into this field. This comes in the form of Girls, Inc.
The focus of this field is to help girls between the ages of six and 18 learn more about themselves and these fields as they strive to discover what it takes to build a successful career in these fields. This organization helps girls find mentoring relationships in a pro-girl environment and pushes them to conduct research that will help them build their resumes as they look to learn more about STEM fields. In this organization, girls learn about the various characteristics that are necessary to navigate social, gender, and economic barriers as they try to gain confidence and independence while also receiving a top-notch education.
Thie program also gives girls the chance to partner with one of the largest banks in the world. This comes in the form of CApital One, a well-respected financial institution that has a program known as Capital One Program. This program places girls in a position to work with volunteer coders, who are professionals in the tech field. This gives girls the chance to learn more about coding and computer design. In some situations, the girls might even be able to build their own applications. This gives participants a unique experience with app-building tools. They learn about algorithms and get to ask questions of some of the most successful and generous professionals in the field. The mentors play a critical role in helping girls enter this field. The goal of this program is to help people acquire the skills and resources they are going to need in order to survive in an economy that is largely driven by the tech field.
There are numerous locations throughout the country that Capital One has set up programs like this, including Texas and the Bay Area out in California. Given the tremendous success that this program has already seen, the program is likely to expand to other parts of the country. Capital One desires to partner with other nonprofit organizations that work to break down barriers in the STEM fields of all types. This organization is always trying to find ways to increase the amount of diversity in this field, including encouraging women to get more involved. In the eyes of many, the STEM fields are the future. These fields are going to produce novel products and services in fields such as engineering, computers, healthcare, and more.
It is incumbent on all of these organizations to push everyone, including girls and young women, to push people to think outside the box. Only when people start to step outside of their comfort zone will they discover what they are truly capable of accomplishing. This is true for young girls who would like to learn more about STEM fields and how they can turn a hobby into a long and rewarding career.