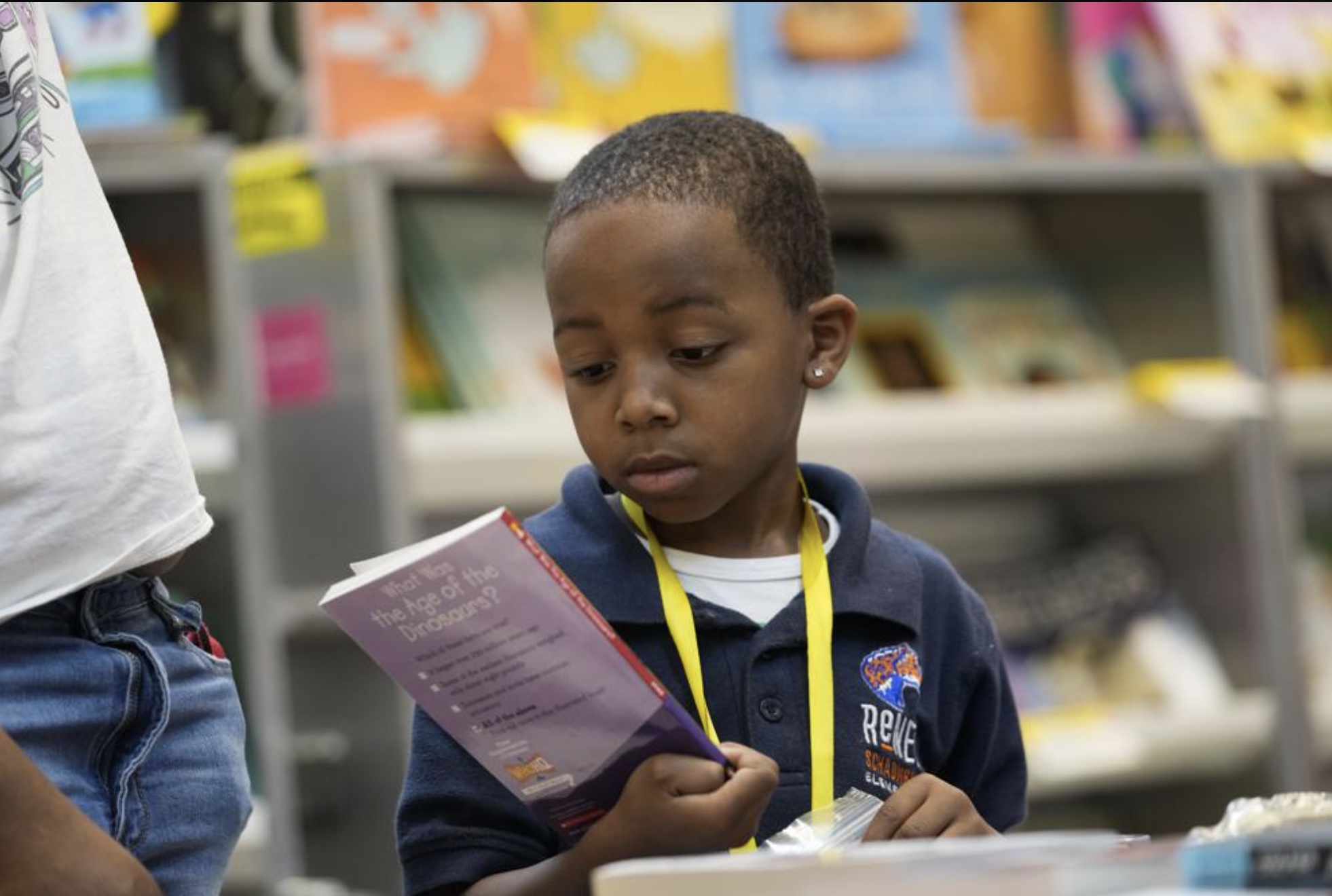 Deep South's Remarkable Rise in Reading Scores
In recent years, a remarkable transformation has taken place in the deep south of the United States. States like Mississippi, Louisiana, and Alabama, which were once notorious for their low reading scores, have experienced a dramatic improvement in the literacy skills of their students. This incredible progress has led to the region being hailed as a model for other states seeking to enhance reading abilities among their youth.
For many years, Mississippi consistently ranked among the lowest in reading scores across the country, along with its neighboring states, Louisiana and Alabama. However, in a surprising turn of events, these states have witnessed significant positive changes in their reading proficiency levels. Mississippi, in particular, has climbed from being the second-worst state in terms of reading performance to a respectable 21st place in the national rankings. What's even more impressive is that this progress has continued even during the challenging times brought about by the COVID-19 pandemic when most states faced setbacks.
So, what has been the key to this apparent "Mississippi Miracle"? The deep south states have implemented literacy laws aimed at early screenings to identify reading difficulties and have placed a strong emphasis on phonics instruction. These measures have played a vital role in improving reading outcomes for students. By identifying struggling readers early on, educators can provide targeted interventions to address their specific needs, preventing further learning gaps from developing.
Moreover, the deep south states that have experienced substantial gains have invested significantly in training thousands of teachers in the science of reading. These educators study the most proven and research-backed methods of teaching reading effectively. By equipping teachers with the necessary knowledge and skills, students receive high-quality instruction tailored to their individual requirements, promoting reading success.
In addition to training programs, the deep south states provide ample support and assistance to both teachers and students. They understand the importance of creating a supportive environment that fosters reading development. By offering resources, mentorship opportunities, and ongoing professional development, educators are better equipped to meet the diverse needs of their students. This comprehensive support system ensures that teachers can deliver engaging and effective reading instruction, ultimately leading to improved outcomes.
Furthermore, these states have implemented consequences for schools that do not prioritize reading instruction adequately. By holding schools accountable, policymakers emphasize the significance of reading proficiency and encourage educational institutions to prioritize literacy education. This approach helps create a culture where the importance of reading is acknowledged and where schools take proactive measures to ensure that all students acquire the necessary reading skills.
The "Mississippi Miracle" serves as an inspiration for other states struggling with low reading scores. It demonstrates that with the right policies and investments, significant progress is possible. By prioritizing early screenings, emphasizing phonics instruction, providing extensive teacher training, and offering robust support systems, states can elevate reading proficiency levels and transform the educational landscape.

500,000-Year-Old Wooden Structure Rewrites History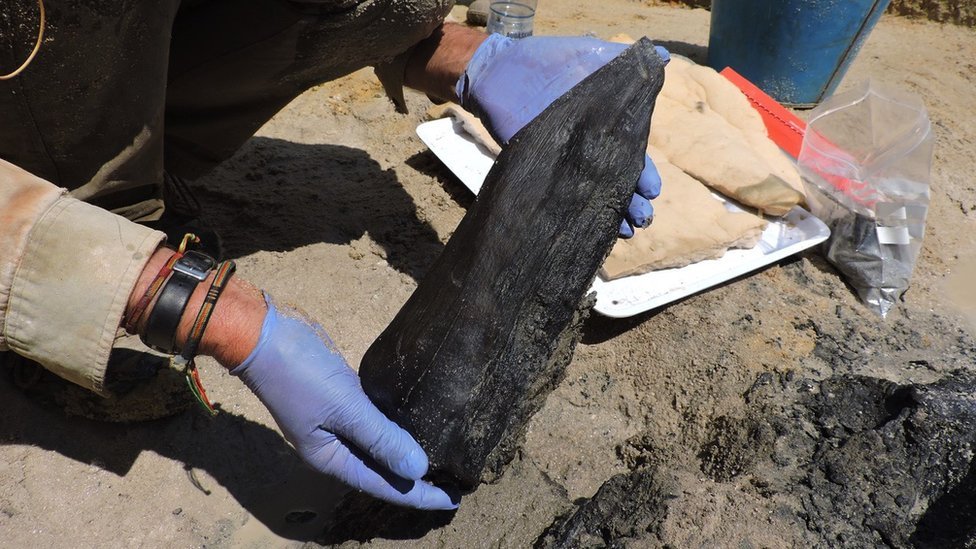 In an archaeological discovery, a wooden structure dating back an astonishing 500,000 years has been unearthed on the banks of a river in Zambia, challenging long-held beliefs about the capabilities of ancient humans. Researchers stumbled upon these ancient wooden logs, a revelation that has the potential to reshape our understanding of the lives of early humans.
The find, located on the riverbanks near Zambia's Kalambo Falls, provides compelling evidence that stone-age people may have constructed primitive shelters, forever altering our perception of their intelligence and resourcefulness. Archaeologist Prof Larry Barham, who led the research, was profoundly impacted by the discovery, stating, "This find has changed how I think about our early ancestors."
What makes this find truly remarkable is that it suggests ancient humans did more than merely survive; they thrived by creating something entirely new. These early humans exhibited intelligence, imagination, and craftsmanship by fashioning structures from wood, a material that had never before been transformed into such large and sophisticated objects.
The researchers also uncovered ancient tools, including digging sticks, but the most exciting find was two pieces of wood positioned at right angles to each other. "One is lying over the other, and both pieces of wood have notches cut into them," explained Geoff Duller, a professor of geography at the University of Aberystwyth and a member of the research team. "You can clearly see those notches have been cut by stone tools, making the two logs fit together to become structural objects."
Radiocarbon dating confirmed the wood's age, placing it at a staggering 476,000 years old. This revelation has ignited curiosity about the woodworking traditions of ancient societies, challenging the prevailing notion that early humans led simplistic, nomadic lives.
Perrice Nkombwe, a team member from the Livingstone Museum in Zambia, expressed her astonishment, saying, "I was amazed to know that woodworking was such a deep-rooted tradition. It dawned on me that we had uncovered something extraordinary."
The preservation of the wooden structure itself is a miracle. Typically, wood decays over time unless preserved under specific conditions. However, in the waterlogged environment along the Kalambo Falls, the wood remained intact, essentially pickled by the elements for millennia.
While the exact purpose of this ancient wooden structure remains a mystery, it has sparked numerous speculations. Prof. Duller suggests it might have been used as a place to sit beside the river and fish, although a complete understanding of its function remains elusive.
Moreover, the identity of the individuals who constructed this structure raises intriguing questions. "We don't know – it could have been Homo sapiens, and we just haven't discovered fossils from that age yet," Prof. Duller added. "But it could be a different species – [perhaps] Homo erectus or Homo naledi – there were a number of hominid species around at that time in southern Africa."
This discovery has the potential to enrich our understanding of ancient woodworking techniques, craftsmanship, and human interaction with the environment. As researchers continue their work at the Kalambo Falls site, the pages of history are being rewritten, and our appreciation for the ingenuity of our ancient ancestors grows ever deeper.