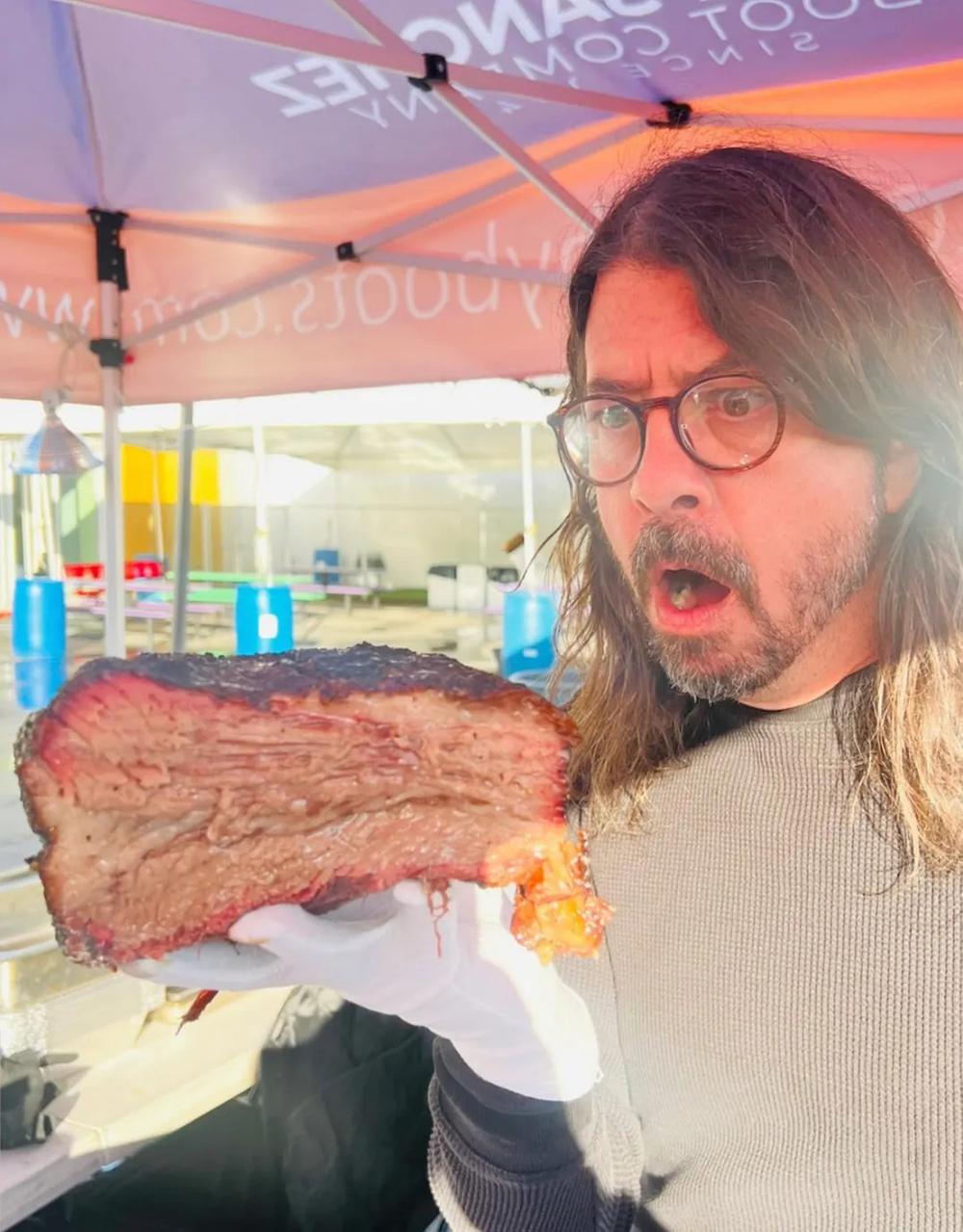 Dave Grohl Smokes Meat For The Hope Mission in LA
Dave Grohl is widely known as the lead singer and guitarist of the rock band Foo Fighters, but he is also a man of many talents and passions. In addition to music, Grohl is an avid fan of barbecue and has been known to smoke meat for friends and family on numerous occasions. Recently, Grohl combined his love of barbecue with his philanthropic spirit, as he smoked meat for over 500 people at The Hope Mission in Los Angeles.
The Hope Mission is a nonprofit organization that provides assistance to homeless and low-income individuals in the Los Angeles area. The organization offers a variety of services, including meals, clothing, shelter, and job training.
Grohl brought his own meat smoker to The Hope Mission and spent sixteen hours cooking up ribs, brisket, pork butt, and all the fixin's. The event was called "Dave's BBQ Blowout," and it was a huge success. Over 500 people were served, and Grohl handled all the expenses himself.
In addition to the delicious food, Grohl also brought along his signature sense of humor and warmth. He mingled with the guests and took photos with fans, making the event a truly memorable experience for everyone involved.
Grohl's passion for barbecue is well-known among his fans, and he has even hosted a television show called "Sonic Highways" that explores the music and food scenes in various cities across the United States. But his love of barbecue goes beyond just a hobby or a television show. For Grohl, barbecue represents something much deeper – a connection to family, friends, and community.
In a statement to People magazine, Grohl explained, "Barbecue is a sacred thing. I grew up in Virginia, where barbecue is serious business. It's about community, it's about friends and family, it's about gathering around the smoker and spending time together. And that's what I love about it."
Grohl's generosity and spirit of community are truly inspiring. By sharing his love of barbecue with the guests at The Hope Mission, he provided not just a meal, but also a sense of warmth and connection that is so important for those who may be struggling. Dave's BBQ Blowout is just one example of how Grohl uses his platform and passions for good, and we can't wait to see what he does next.
500,000-Year-Old Wooden Structure Rewrites History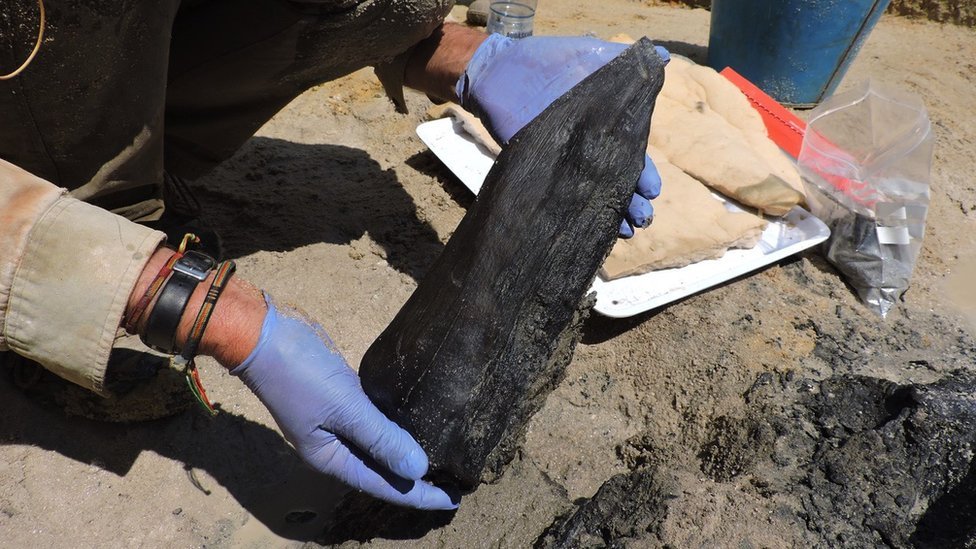 In an archaeological discovery, a wooden structure dating back an astonishing 500,000 years has been unearthed on the banks of a river in Zambia, challenging long-held beliefs about the capabilities of ancient humans. Researchers stumbled upon these ancient wooden logs, a revelation that has the potential to reshape our understanding of the lives of early humans.
The find, located on the riverbanks near Zambia's Kalambo Falls, provides compelling evidence that stone-age people may have constructed primitive shelters, forever altering our perception of their intelligence and resourcefulness. Archaeologist Prof Larry Barham, who led the research, was profoundly impacted by the discovery, stating, "This find has changed how I think about our early ancestors."
What makes this find truly remarkable is that it suggests ancient humans did more than merely survive; they thrived by creating something entirely new. These early humans exhibited intelligence, imagination, and craftsmanship by fashioning structures from wood, a material that had never before been transformed into such large and sophisticated objects.
The researchers also uncovered ancient tools, including digging sticks, but the most exciting find was two pieces of wood positioned at right angles to each other. "One is lying over the other, and both pieces of wood have notches cut into them," explained Geoff Duller, a professor of geography at the University of Aberystwyth and a member of the research team. "You can clearly see those notches have been cut by stone tools, making the two logs fit together to become structural objects."
Radiocarbon dating confirmed the wood's age, placing it at a staggering 476,000 years old. This revelation has ignited curiosity about the woodworking traditions of ancient societies, challenging the prevailing notion that early humans led simplistic, nomadic lives.
Perrice Nkombwe, a team member from the Livingstone Museum in Zambia, expressed her astonishment, saying, "I was amazed to know that woodworking was such a deep-rooted tradition. It dawned on me that we had uncovered something extraordinary."
The preservation of the wooden structure itself is a miracle. Typically, wood decays over time unless preserved under specific conditions. However, in the waterlogged environment along the Kalambo Falls, the wood remained intact, essentially pickled by the elements for millennia.
While the exact purpose of this ancient wooden structure remains a mystery, it has sparked numerous speculations. Prof. Duller suggests it might have been used as a place to sit beside the river and fish, although a complete understanding of its function remains elusive.
Moreover, the identity of the individuals who constructed this structure raises intriguing questions. "We don't know – it could have been Homo sapiens, and we just haven't discovered fossils from that age yet," Prof. Duller added. "But it could be a different species – [perhaps] Homo erectus or Homo naledi – there were a number of hominid species around at that time in southern Africa."
This discovery has the potential to enrich our understanding of ancient woodworking techniques, craftsmanship, and human interaction with the environment. As researchers continue their work at the Kalambo Falls site, the pages of history are being rewritten, and our appreciation for the ingenuity of our ancient ancestors grows ever deeper.