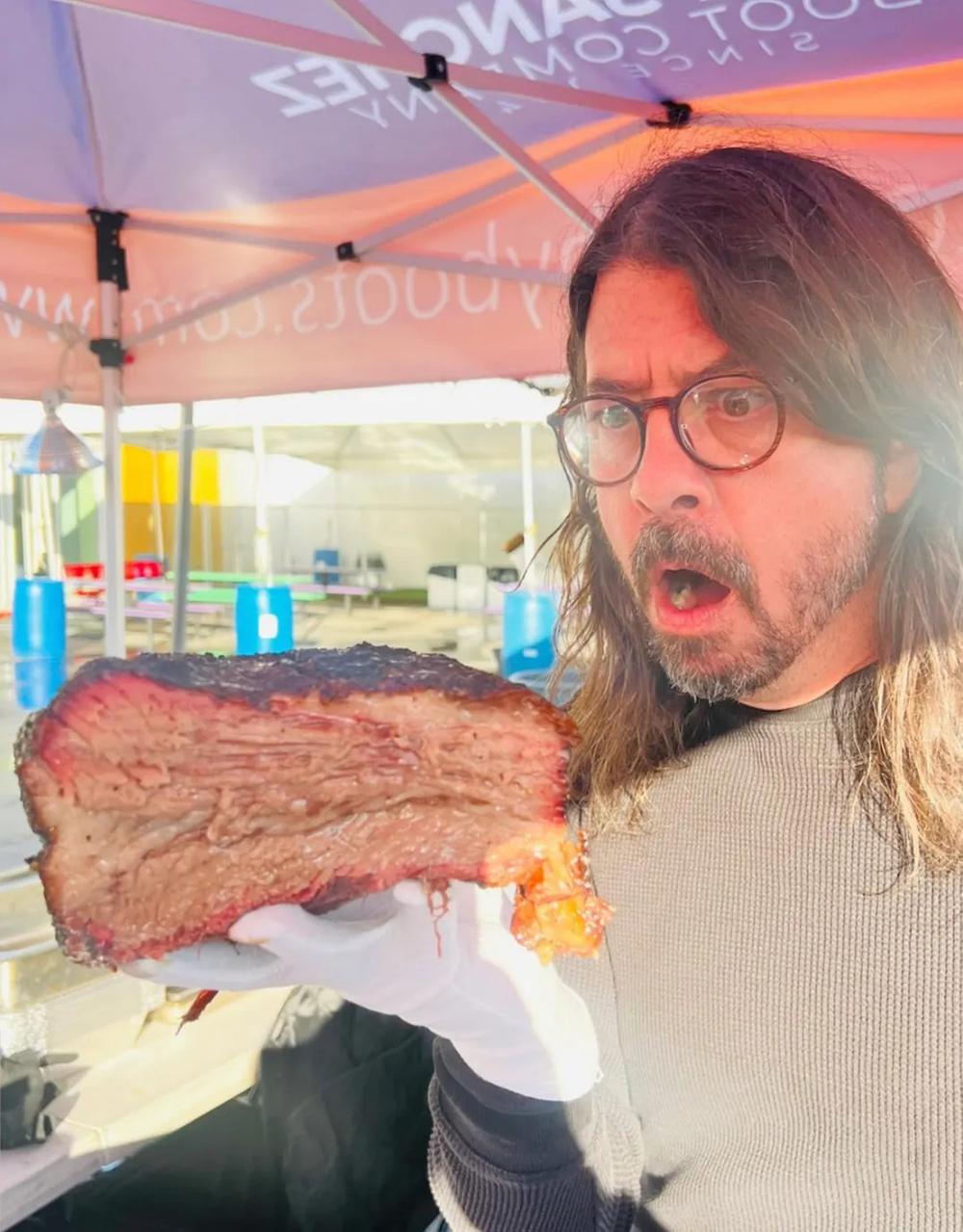 Dave Grohl Smokes Meat For The Hope Mission in LA
Dave Grohl is widely known as the lead singer and guitarist of the rock band Foo Fighters, but he is also a man of many talents and passions. In addition to music, Grohl is an avid fan of barbecue and has been known to smoke meat for friends and family on numerous occasions. Recently, Grohl combined his love of barbecue with his philanthropic spirit, as he smoked meat for over 500 people at The Hope Mission in Los Angeles.
The Hope Mission is a nonprofit organization that provides assistance to homeless and low-income individuals in the Los Angeles area. The organization offers a variety of services, including meals, clothing, shelter, and job training.
Grohl brought his own meat smoker to The Hope Mission and spent sixteen hours cooking up ribs, brisket, pork butt, and all the fixin's. The event was called "Dave's BBQ Blowout," and it was a huge success. Over 500 people were served, and Grohl handled all the expenses himself.
In addition to the delicious food, Grohl also brought along his signature sense of humor and warmth. He mingled with the guests and took photos with fans, making the event a truly memorable experience for everyone involved.
Grohl's passion for barbecue is well-known among his fans, and he has even hosted a television show called "Sonic Highways" that explores the music and food scenes in various cities across the United States. But his love of barbecue goes beyond just a hobby or a television show. For Grohl, barbecue represents something much deeper – a connection to family, friends, and community.
In a statement to People magazine, Grohl explained, "Barbecue is a sacred thing. I grew up in Virginia, where barbecue is serious business. It's about community, it's about friends and family, it's about gathering around the smoker and spending time together. And that's what I love about it."
Grohl's generosity and spirit of community are truly inspiring. By sharing his love of barbecue with the guests at The Hope Mission, he provided not just a meal, but also a sense of warmth and connection that is so important for those who may be struggling. Dave's BBQ Blowout is just one example of how Grohl uses his platform and passions for good, and we can't wait to see what he does next.
400-Pound Black Bear Rescued From Waterway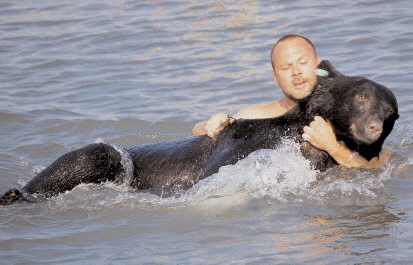 A Florida man recently became a hero after saving a 400lb black bear from drowning. Black bears are known to be excellent swimmers and are athletic animals, but the bear in question was not in its usual state when it jumped into the water. The bear had been tranquilized after walking into a residential neighborhood, and when the tranquilizer started to take effect, it ran towards the water and eventually began to sink.
Wildlife biologist Adam Warwick immediately sprang into action, jumping into the water to save the bear. Despite the bear's massive size, Adam was able to keep its head above water and pull it to safety. Although he suffered only a scratch in the process, Adam's bravery was a testament to the care and dedication of wildlife officials in protecting and preserving the natural world.
Black bears are found in various parts of North America, including Florida, and are excellent swimmers. They are known for their athletic ability and can easily swim across rivers and lakes in search of food and territory. However, when the bear in question was tranquilized, it was not in its natural state, and its swimming abilities were significantly compromised.
The incident highlights the importance of wildlife officials in preserving natural habitats and protecting animals from harm. Despite the risks involved, these officials put their lives on the line to ensure that animals receive the care and protection they need. The successful rescue of the black bear is a reminder of the importance of caring for the environment and all its inhabitants, no matter how large or small.