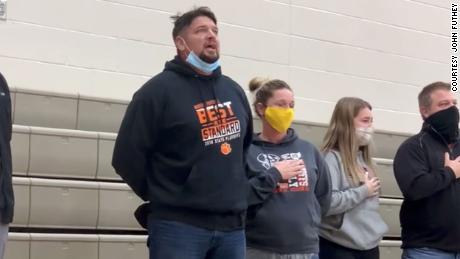 Dad Woos Auditorium with Impromptu Rendition of Star Spangled Banner
Singing the national anthem is an honor for just about anyone, though the pressure can become overwhelming. You have to sit in front of hundreds or sometimes thousands of people and put on your best performance. While this is a difficult thing to do, some people simply handle pressure than others and this story will amaze you.
Dads are known for working hard, watching Sunday night football with friends, and partying, but on a more serious note, Dads are undoubtedly heroes in one way or another. They generally provide for their families, provide security, and are there for their children emotionally. However, some dads take that extra step in ways you wouldn't even imagine.
Imagine the awkward silence after standing up for the national anthem and the sound system decides not to work in that very moment. Personally, I know I wouldn't have the courage to say or do anything, so I would just stand around and not do much. This, however, was not the case with this Ohio father.
After the sound system failed, this dad courageously got up to sing the national anthem, turning the awkward silence in the basketball gym into a spectacular moment. Everyone stood for the national anthem per usual before the game, then it quickly turned to silence as they awaited the playing of the national anthem. So, the dad turned out to be the hero in this situation.
Brown sang the national anthem with no preparation or the backup of an audio system. This made the moment that much better because it was beautiful and unexpected. His wife, who sat next to him, happily encouraged her husband on as he sang away.
The moment was captured on video by another dad watching the game in the stands. He shared it to his Facebook page, where to his surprise, it went viral. This isn't unusual in a world dominated by the use of social media. So many random things can go viral, whether deserved or not, but this iconic moment was well deserved for the Brown family.
Brown's performance was said to bring tears to the eyes of some onlookers. Brown has been singing most of his life, but he's never had the opportunity to perform the national anthem as a solo act. He was sure to take this opportunity to unite the quiet gym and he came with his A-game that day.
After his performance came to an end, Brown sat down with his wife as the crowd cheered on the moment. We have to give him so much credit for having the guts to stand up and perform the "Star-Spangled Banner" in front of an audience without the aid of a microphone, audio system, or preparation. While it may have been a small gesture for him at this time, this could be a story he tells his grandkids in the future.
Long Lost Family Comes Together During Christmas Miracle: Sisters Find Father and Each Other after 24 Years!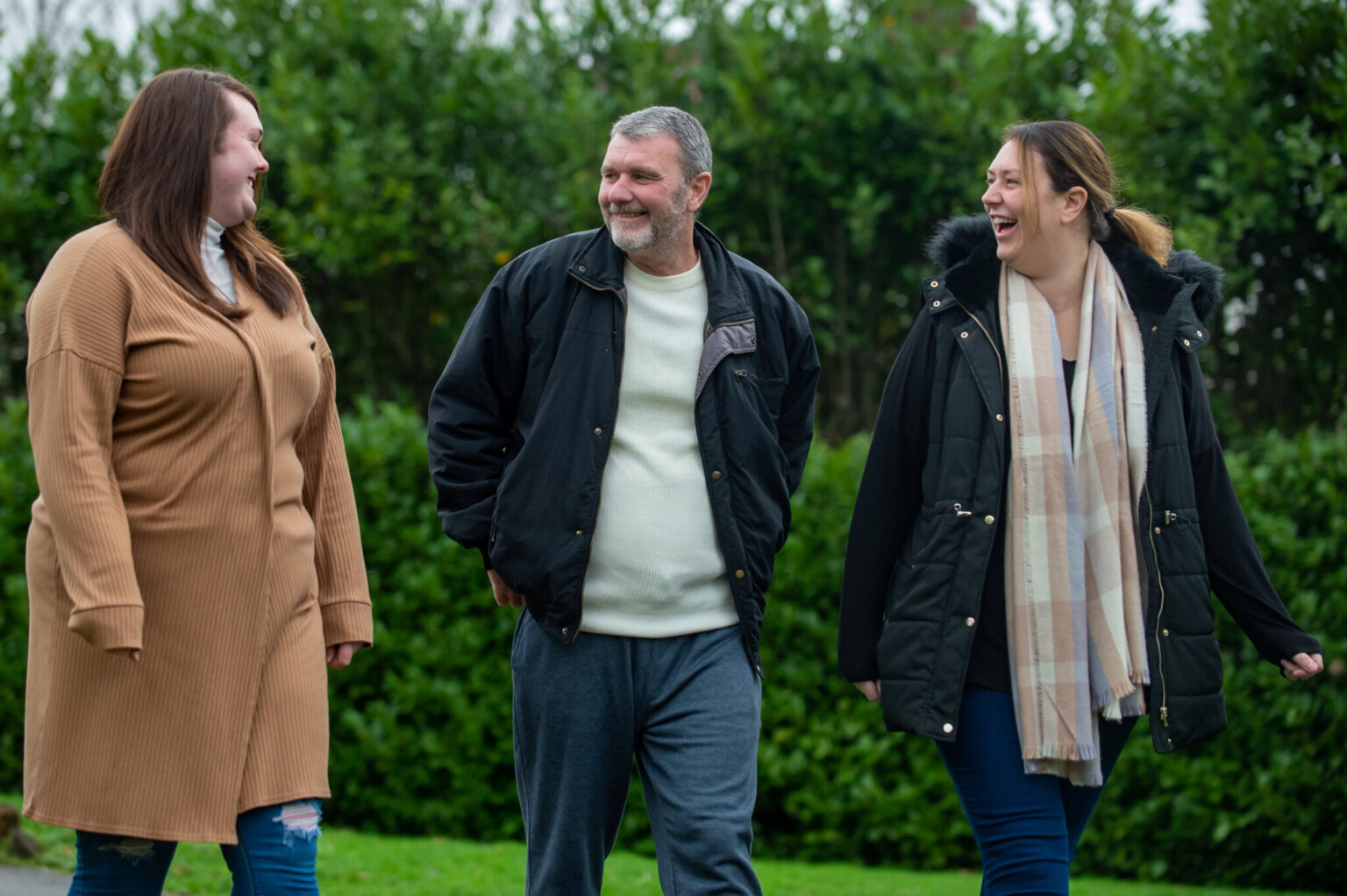 There are times in life when we see a Hollywood movie and think, "There's no way that is realistic." Like in Hollywood, sometimes life can be so strange as to seem unbelievable. This past Christmas saw one family come together after being fractured and lost for more than 24 years. Sisters Lisa McLean (33) and Rebecca Parton (24) would run into each other on social media while simultaneously looking for their lost father. In doing so, the three people would set in motion a family reunion that was 24 years in the making.
Lisa McLean and Rebecca Parton would say that they had far from the conventional family upbringing. Life and all the things that go with it caused their family to fracture while they were young, splitting the sisters apart before they could ever chance the opportunity to get to know one another. Growing up apart, Rebecca and Lisa would both yearn for the father that they had been separated from for more than two decades. This would lead the sisters to each individually begin searching for their father on social media.
Then they found one another.
On the hunt for their father, David Riggs, Lisa and Rebecca would end up crossing wires. The two would form a bond and after verifying that, yes, they were indeed sisters, they would join their search together. After years of hunting for their father, the two sisters would manage to wrangle David in just in time for Christmas. While 2020 was a tough year for everyone basically everywhere, Lisa and Rebecca probably felt like they had finally regained something near and dear to their heart.
The actual discovery occurred by chance on David's side of the screen. David had been living in Blackpool, England, when he caught wind of Lisa looking for him. The 53-year-old father of two would immediately attempt to reunite with his daughters, traveling to the other side of England to meet them for the first time in twenty-plus years. Lisa said of the reunion, "It was just lovely, there's a lot of catching up to do!"
Lisa and Rebecca would become fast friends with Lisa asking Rebecca to be her bridesmaid. The gesture was touching to Rebecca who was more than happy to be apart of the festivities. In doing so, Rebecca and Lisa got to introduce the five nieces and nephews that are shared between them to their father. David was able to verify that he was their father through old family photographs and various childhood mementos.
Now set to spend their first holidays together in decades, David and his daughters are looking forward to making up for the lost time. Lisa said of the whole event, "The only way I can describe it… but I suppose it's a Christmas miracle!"
Do you believe in Holiday miracles? Who knows, one might be closer around the corner than you might think!