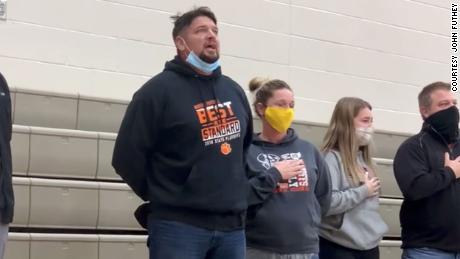 Dad Woos Auditorium with Impromptu Rendition of Star Spangled Banner
Singing the national anthem is an honor for just about anyone, though the pressure can become overwhelming. You have to sit in front of hundreds or sometimes thousands of people and put on your best performance. While this is a difficult thing to do, some people simply handle pressure than others and this story will amaze you.
Dads are known for working hard, watching Sunday night football with friends, and partying, but on a more serious note, Dads are undoubtedly heroes in one way or another. They generally provide for their families, provide security, and are there for their children emotionally. However, some dads take that extra step in ways you wouldn't even imagine.
Imagine the awkward silence after standing up for the national anthem and the sound system decides not to work in that very moment. Personally, I know I wouldn't have the courage to say or do anything, so I would just stand around and not do much. This, however, was not the case with this Ohio father.
After the sound system failed, this dad courageously got up to sing the national anthem, turning the awkward silence in the basketball gym into a spectacular moment. Everyone stood for the national anthem per usual before the game, then it quickly turned to silence as they awaited the playing of the national anthem. So, the dad turned out to be the hero in this situation.
Brown sang the national anthem with no preparation or the backup of an audio system. This made the moment that much better because it was beautiful and unexpected. His wife, who sat next to him, happily encouraged her husband on as he sang away.
The moment was captured on video by another dad watching the game in the stands. He shared it to his Facebook page, where to his surprise, it went viral. This isn't unusual in a world dominated by the use of social media. So many random things can go viral, whether deserved or not, but this iconic moment was well deserved for the Brown family.
Brown's performance was said to bring tears to the eyes of some onlookers. Brown has been singing most of his life, but he's never had the opportunity to perform the national anthem as a solo act. He was sure to take this opportunity to unite the quiet gym and he came with his A-game that day.
After his performance came to an end, Brown sat down with his wife as the crowd cheered on the moment. We have to give him so much credit for having the guts to stand up and perform the "Star-Spangled Banner" in front of an audience without the aid of a microphone, audio system, or preparation. While it may have been a small gesture for him at this time, this could be a story he tells his grandkids in the future.
Twins Whose Lemonade Stand Was Robbed Gets Surprised By Community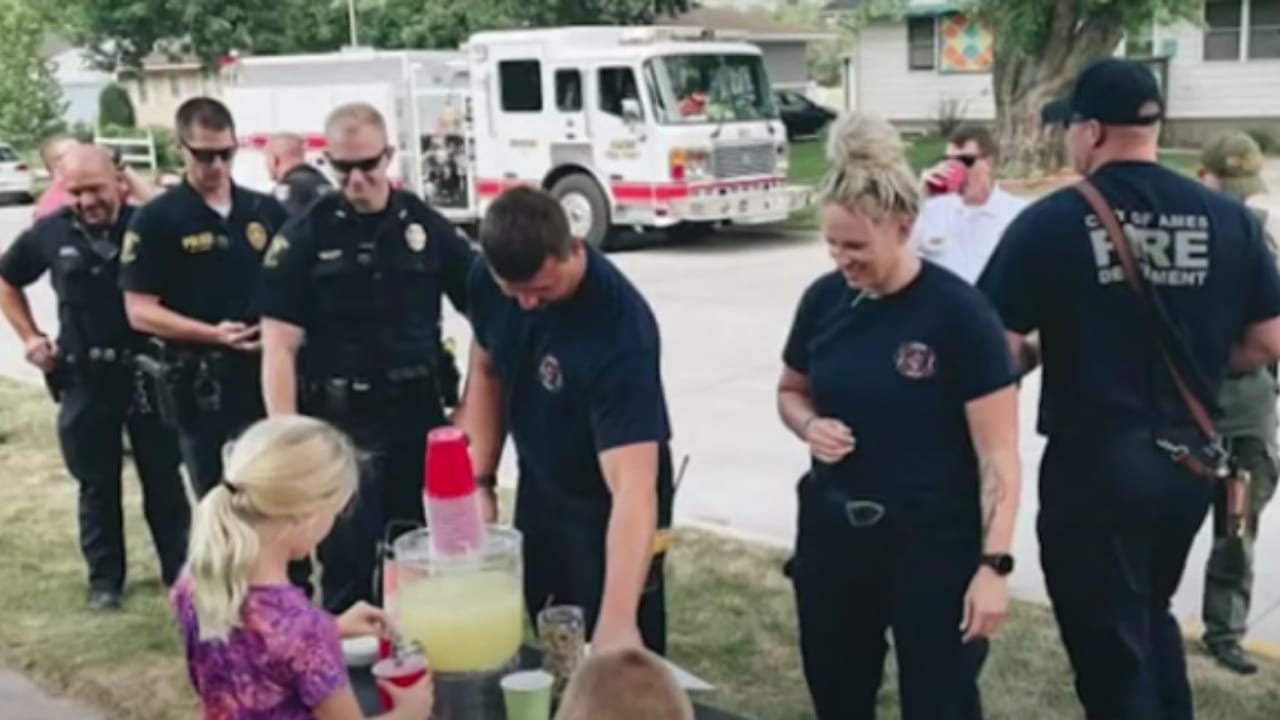 Being robbed is bad by every means; however, when it's a child or children who the criminals prey on, this draws the wrath of everyone.
When two innocent young girls are trying their hands at entrepreneurship, it is a sign that they have great plans ahead and believe that the world awaits them with open arms.
However, for a pair of nine-year-old twins, they saw the bitter side of life way too early, and the community decided to chime in and help remove or at least soften the scars in their minds of what the world represents.
After a robber decided to steal from a lemonade stand operated by the two 9-year-olds, the Ames community reacted.
Katelyn and Elias, twins, had a lemonade business on Monday, but things rapidly went south.
"We were simply selling lemonade when a car pulled up, and a girl got out, so I asked if she wanted lemonade," Katelyn explained. "She answered 'sure,' then took the tip jar, climbed into the passenger seat, and drove away."
When the family phoned the cops, they said the response was better than they could have ever imagined.
Officer Celena Rohland stated, "I started texting some of the folks I work with, asking them to get together and maybe visit the lemonade stand so that we could make a difference in Katelyn and Elias' day."
The twins reopened their stand, deciding that when life hands you lemons, you make lemonade.
The cops had no intention of taking the matter lightly. Four different law enforcement agencies arrived to assist them in recovering the money that the culprit stole.
"It makes me so glad to see these youngsters so happy right now. It's all about that. Taking care of our neighborhood," said one community member, Kyle Dirks. It is a sentiment shared by scores of other residents there.
Katelyn and Elias' mother commented that this life lesson makes it all worthwhile.
"There was one terrible apple," Karen Smidt explained, "but they got to experience the goodness of so many more people, and one bad apple will not spoil it for us." "We're going to keep going."
According to the family, they have now raised more than $750. They intend to donate the entire sum to the Shop with a Cop program, and they are thrilled to be able to give back to the community that has helped them.
What happened to these young entrepreneurs might be a lesson to many criminals who have the money but not the people's hearts.