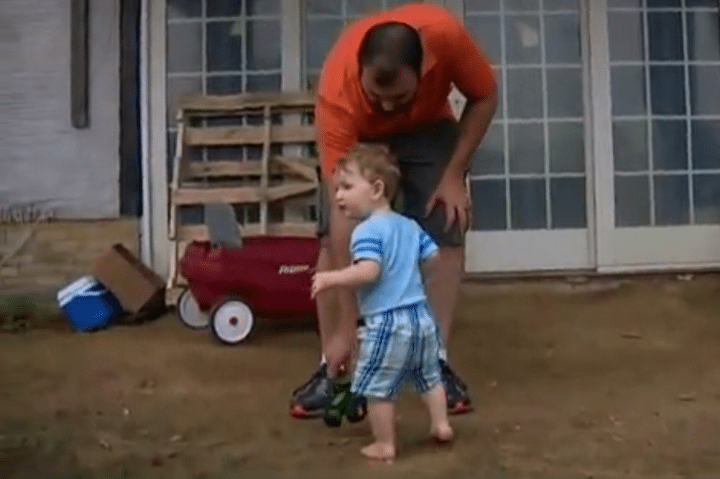 Dad Thwarts Kidnapping Attempt on Son
Thursday June 29, 2017 was just an ordinary day for Ron Kraus and his son Ryker, until it took an unexpected turn.
It was around suppertime when Ron Kraus was in his front yard in Walkerton, Indiana putting a John Deere Tractor Trailer together for his son's 1st birthday party they were having the upcoming Sunday. He noticed a minivan had been parked across the street for the last 10 minutes and didn't think anything of it until the van pulled up to the end of the driveway. A white male wearing a white T-shirt with gray camouflage shorts walked up to Kraus and asked if he had any water because his vehicle was overheating. Kraus, being a good Samaritan, and knowing he had plenty of cases of water by the front door for the party, decided to help. But it was something he would think twice about doing in the future. He turned his back for one minute, and just like that, his child was gone.
The stranger had waited for Kraus' back to turn before taking little Ryker and running as fast as he could. But he wasn't fast enough. While running from the house and trying to put Ryker in a duffel bag, Kraus had realized what was going on and ran after his son's kidnapper. He quickly caught up to him and hit him over the head. Ryker fell, but Kraus made sure he was okay and safely inside his house before calling the police around 6:13 p.m. Before police arrived though, the suspect had fled from the scene. Kraus attempted to chase after him, but he was not fast enough this time.
Police say the suspect is a white male, about 45 years old, with beard stubble, 5″11, 200 pounds, and a stocky, athletic build. He may have tan, leathery skin and crow's feet around his eyes. The vehicle he was driving is described as a 90's model Ford Aerostar minivan.
Although the police state this is an uncommon occurrence – especially not one that includes an abductee attempting to sidetrack a parent to take a child – there have been two similar occurrences in Walkerton and Wanatah where someone had approached children. Police say the instances are not connected and there is no immediate danger. Parents should still be cautious, though. You never know what is going to happen. This father turned his back for one minute to help someone who he thought was in need, and his child was almost taken. It is a very scary thought. If it wasn't for the quick response from the father, things could have definitely ended up differently. It just goes to show, you never know what is going to happen and you should always be prepared. Be aware of your surroundings, like Kraus did. He had seen the vehicle there before it had parked in his driveway. It maybe caused him to be a little more cautious when helping this man. If the water wasn't easily accessible, would he have attempted to help? Maybe, but he probably would have brought his son inside with him to get it. This father did what any parent would do – protect his son at all costs.
Red Wolves See Population Boost as 8 Animals Are Released Into the Wild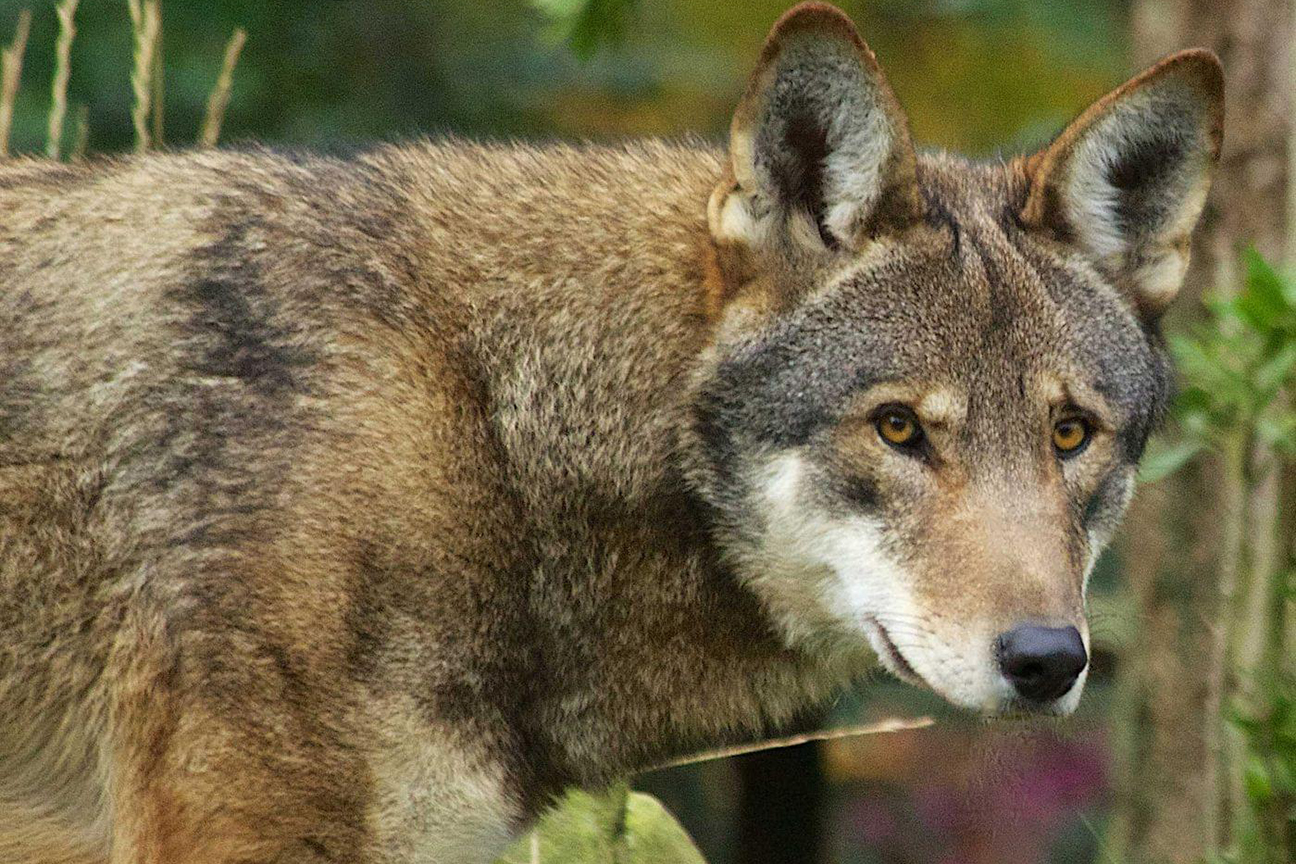 The red wolf is a striking canine endemic to the southeastern edge of the United States. As an intermediary between the common coyote and the gray wolf, the red wolf is known for its distinct size and color patterns. A contentious member of the canine debate, the red wolf is considered critically endangered as recognized by the Endangered Species Act of 1973.
While population numbers have been dwindling since the act was proclaimed, there has been some positivity to embrace in recent years. A recent court order mandated the release of eight red wolves into nature, a decision put in place by the Southern Environmental Law Center as it worked with conservation groups throughout the nation.
Urging Positive Momentum in Conservation Circles
Critically endangered since 1973, the red wolf, unfortunately, falls to the back of the pack when it comes time to have a national conversation about conservation. According to Ron Sutherland, a member of the Wildlands Network environmental group, this recent proclamation by the court to release the eight wolves was a massive step in the right direction. Sutherland said that he hopes for the Fish and Wildlife Service to start working again with the people of North Carolina to resuscitate the red wolf population.
John Tirpak is a mother prominent voice in the conservation movement geared toward supporting the red wolf population. Tirpak works as the Associate Regional Director of Ecological Services at the Fish and Wildlife Service. Through his efforts, Tirpak hopes to help craft an 'implementation plan' based upon established recovery goals to help bring the red wolf back from the brink.
Releasing Red Wolves to Nature
Our latest story of conservation in North Carolina is centered on four red wolf pups that were born at the Akron Zoo. These wolves were then placed within a den at the Pocosin Lakes Wildlife Refuge on the eastern edge of North Carolina. This was done as a proponent of pup fostering, a successful method that helps to prime young pups for re-integration in nature. With a success rate hovering near 100%, pup fostering is one of the primary conservation measures put in place to help bring red wolves back.
Unfortunately, pup fostering can be difficult work. The puppies have to be relocated before they reach two weeks old because their eyes are still closed. With closed eyes, a quick move allows wolves to acclimate with their new litter-mates as they resemble the smell at that age. To properly tackle this process, zookeepers, biologists, and volunteers must work as one across the nation.
Joe Madison serves as the Director at the Red Wolf Program in North Carolina. As the leader of the project, Madison got to watch as the wolf mother moved its foster pups to a new location with the rest of its litter. From then on, scientists have been tracking and monitoring all of their movements near the den.
Tragically, red wolves would be labeled as officially extinct in the 80s. From that point forward, people like Madison and Tirpak were vital in bringing breeding pairs back to the country. In 1987, four breeding pairs were bred from the original 14 animals held at the Alligator River Wildlife Refuge. This would lead to the 'rewilding' efforts that we see today.
Right now, Joe Madison is focused on his Prey for the Pack initiative to support landowners in improving their property. In exchange, these same landowners will allow red wolves onto their land to live in peace and quiet while the fostering and rehabilitation process continues unhindered.