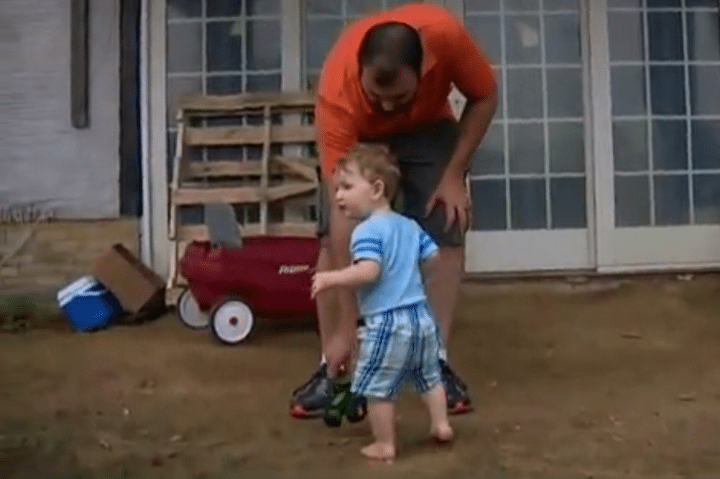 Dad Thwarts Kidnapping Attempt on Son
Thursday June 29, 2017 was just an ordinary day for Ron Kraus and his son Ryker, until it took an unexpected turn.
It was around suppertime when Ron Kraus was in his front yard in Walkerton, Indiana putting a John Deere Tractor Trailer together for his son's 1st birthday party they were having the upcoming Sunday. He noticed a minivan had been parked across the street for the last 10 minutes and didn't think anything of it until the van pulled up to the end of the driveway. A white male wearing a white T-shirt with gray camouflage shorts walked up to Kraus and asked if he had any water because his vehicle was overheating. Kraus, being a good Samaritan, and knowing he had plenty of cases of water by the front door for the party, decided to help. But it was something he would think twice about doing in the future. He turned his back for one minute, and just like that, his child was gone.
The stranger had waited for Kraus' back to turn before taking little Ryker and running as fast as he could. But he wasn't fast enough. While running from the house and trying to put Ryker in a duffel bag, Kraus had realized what was going on and ran after his son's kidnapper. He quickly caught up to him and hit him over the head. Ryker fell, but Kraus made sure he was okay and safely inside his house before calling the police around 6:13 p.m. Before police arrived though, the suspect had fled from the scene. Kraus attempted to chase after him, but he was not fast enough this time.
Police say the suspect is a white male, about 45 years old, with beard stubble, 5″11, 200 pounds, and a stocky, athletic build. He may have tan, leathery skin and crow's feet around his eyes. The vehicle he was driving is described as a 90's model Ford Aerostar minivan.
Although the police state this is an uncommon occurrence – especially not one that includes an abductee attempting to sidetrack a parent to take a child – there have been two similar occurrences in Walkerton and Wanatah where someone had approached children. Police say the instances are not connected and there is no immediate danger. Parents should still be cautious, though. You never know what is going to happen. This father turned his back for one minute to help someone who he thought was in need, and his child was almost taken. It is a very scary thought. If it wasn't for the quick response from the father, things could have definitely ended up differently. It just goes to show, you never know what is going to happen and you should always be prepared. Be aware of your surroundings, like Kraus did. He had seen the vehicle there before it had parked in his driveway. It maybe caused him to be a little more cautious when helping this man. If the water wasn't easily accessible, would he have attempted to help? Maybe, but he probably would have brought his son inside with him to get it. This father did what any parent would do – protect his son at all costs.
Grandpa Rudy Noorlander's Remarkable Recovery After Grizzly Bear Attack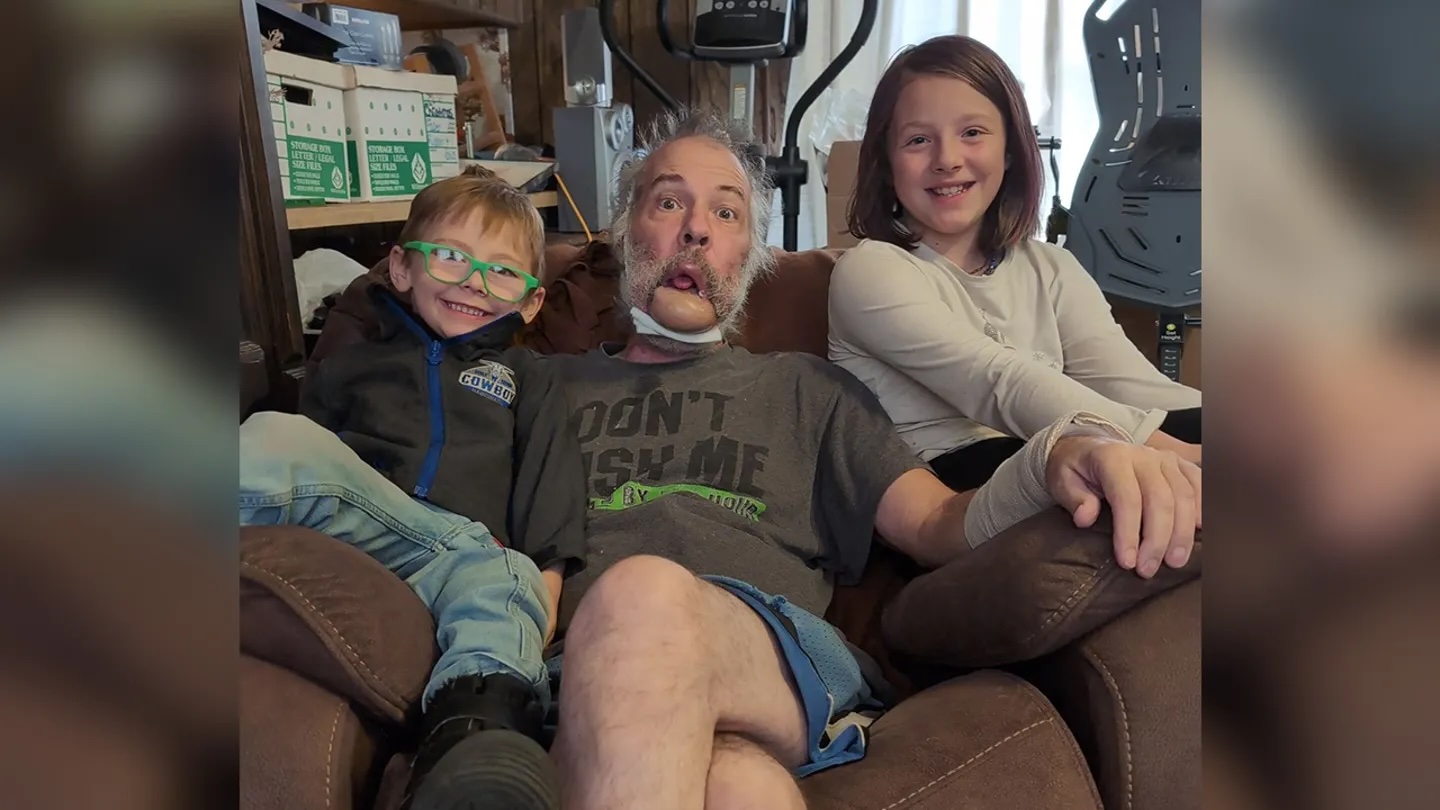 In the rugged wilderness of Montana, a brave 61-year-old man named Rudy Noorlander faced a terrifying encounter with a 9-foot-tall grizzly bear that left him with a ripped-off jaw. Despite this harrowing experience, Rudy's indomitable spirit and determination to recover have amazed his family and community.
On September 8th, while helping a father and son track a shot deer in Custer Gallatin National Forest, Rudy unexpectedly crossed paths with the massive grizzly bear. In a moment of sheer surprise, the bear attacked him, resulting in what Rudy humorously described as the "most disgusting French kiss of his life." The bear tore into his lower jaw, leaving Rudy in a life-threatening situation.
Recalling the traumatic incident, Rudy shared that the attack happened so quickly that he couldn't deploy his bear spray in time, and a misfire from his gun further complicated the situation. Desperate to fend off the bear, Rudy resorted to using his hands, but the grizzly clamped onto his lower jaw with incredible force. Despite the unbearable pain and the bear's rancid breath, Rudy valiantly fought for his life.
Miraculously, Rudy survived the ordeal, and he is expected to make a full recovery. Reflecting on the incident, he acknowledged that there were things he could have done differently to change the outcome, but he remains optimistic about the future. Supported by his family, including daughter Ashley, Rudy jokingly declared that he's going to be "like Rambo out there" in the Montana wilderness.
Despite facing one of the most challenging moments of his life, Rudy Noorlander maintains a positive and resilient attitude. Describing him as the "most positive person" she knows, Ashley praised her father's will to live and his fighting spirit. Rudy, a Montana native, owns Alpine Adventures, a snowmobile rental shop in Big Sky, and the incident has strengthened his connection with family, God, and personal growth.
With unwavering faith, Rudy believes that there is a purpose for his survival, and he plans to share his story through church devotionals and inspirational talks. He sees the attack as a turning point that has guided the rest of his life's journey.