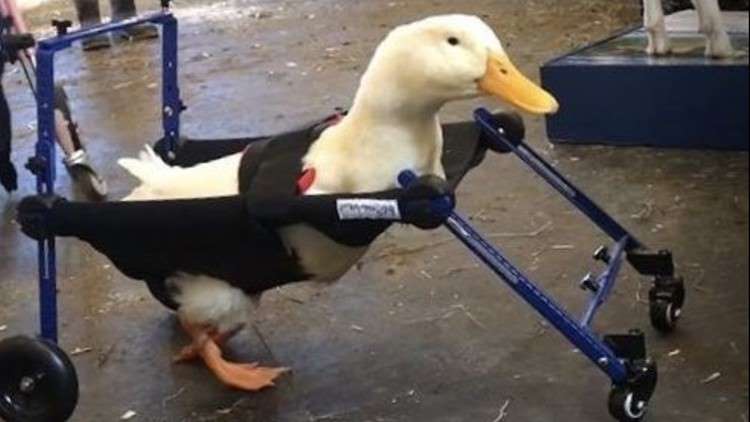 Custom Wheelchair Created for one Lucky Duck
A New Hampshire-based company created a custom wheelchair for one lucky duck in New Jersey. Merlin the duck has a deformed left leg which has made it difficult for him to walk and get the exercise he needs. When the caring staff at Walkin' Pets heard the story, they wanted to help, so they invented the Walkin' Wheels Duck wheelchair. This custom-made cart aids Merlin in getting the exercise he needs and significantly improves his mobility on a daily basis, so he can lead a normal life.
The employees at Walkin' Pets had a special visit to the Goats of Anarchy sanctuary in Northern New Jersey to drop-off his new wheelchair and watch him take his first steps. In a press release following the experience, Walkin' Pets noted that Merlin took to his new wheelchair like a duck takes to water. The company has created a newfound relationship with the Sanctuary to help more injured and disable animals in need through donations of wheelchairs, supplies and other equipment.
The wheelchair has a variety of useful features to help improve Merlin's mobility, comfort, and safety; including:
• Fully-adjustable frame
• Frame made from lightweight but durable extruded aluminum and urethane wheels
• All parts are washable
• Frame designed having an open back to leave room for the tail
• Quad support for stability
• Frames are blue
• Neoprene sling for comfort and support
• Customer service to answer any questions
Considered to be North Jersey's most adorable animal farm, the Goats of Anarchy sanctuary cares for a variety of adorable animals – from domesticated raccoons to micro pigs in strollers and even a cuddly Chinchilla named Mr. Bagel. The original creation of the sanctuary was to rescue and rehabilitate goats with special needs. The owner takes-in goats with all types of issues – from frostbite to neurological problems – and cares for them with the assistance of volunteers. For goats missing limbs, the Sanctuary provides prosthetics.
Located in Amherst, New Hampshire, Walkin' Pets offers a variety of commercially-available products for aging, injured or disabled pets. These products aim to make the owner's life easier while keeping the pet healthy, safe, mobile and able to enjoy life. Such products include dog wheelchairs, harnesses and slings, clothing and accessories. Of course, the products are not solely for dogs, any animal with an ailment is eligible.
Also, each year, Walkin' Pets releases a calendar of the animals they have helped with their devices. The 2019 calendar features 239 pets across the 12-months. All proceeds from the calendar go to the Handicapped Pets Foundation which is an organization that donates wheelchairs to those in need.
Goats of Anarchy and Walkin' Pets continue to help so many disabled animals lead the normal, comfortable lives they deserve through extensive volunteer work and donations. There are thousands of animals in need of such care and love and the work these organizations are providing will help more animals and pets each day.
Cornwall Family's Dog Leads Rescue Team to Missing Cat Mowgli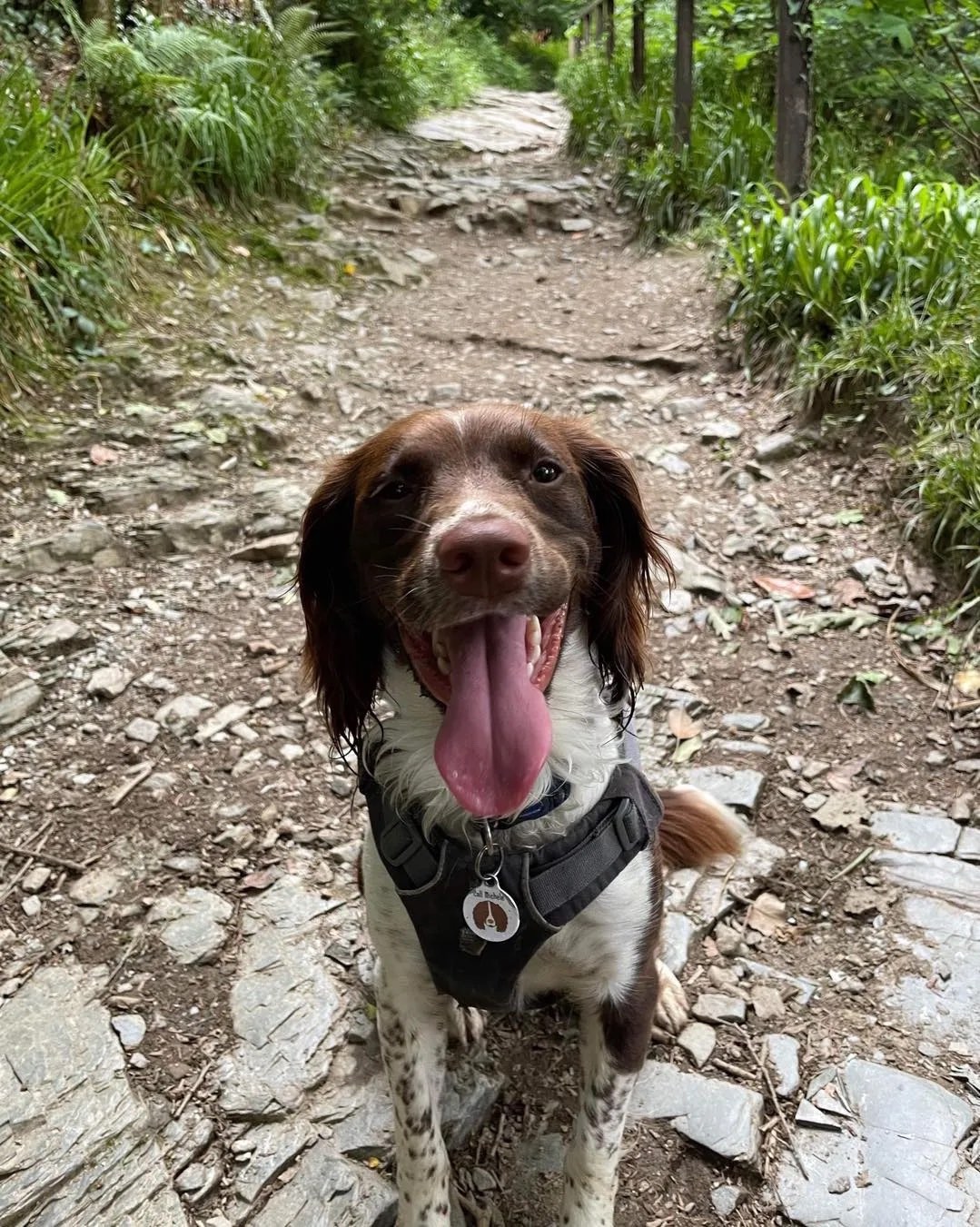 In a heartwarming tale of loyalty and bravery, a family in Cornwall, UK, was reunited with their missing cat, Mowgli, thanks to their quick-thinking dog, Daisy. Mowgli had gone missing on October 20 and was lost for six days before Daisy led the family to a surprising discovery.
Mowgli's owner, Michele Rose, had nearly given up hope of finding her beloved cat when Daisy, a spirited spring spaniel, exhibited unusual behavior near the woods surrounding their Cornwall home. "Daisy was going berserk," Michele explained, prompting the family to follow the determined dog.
Daisy, known to be good friends with Mowgli, seemed to sense something amiss and guided the family to an abandoned mineshaft. Michele's son, Hamish, shared with the PA news agency, "Daisy and Mowgli are pretty good mates, so she could probably tell he was down there."
The family's concern deepened as they realized Mowgli might be trapped in the mineshaft. Swift action was required, and a rescue team was summoned to the scene. Equipped with cages and rope, the team worked tirelessly for hours to reach the stranded feline.
To their astonishment, Mowgli was found safe at the bottom of the mineshaft. Miraculously, despite the ordeal, the resilient cat emerged unharmed. The rescue team carefully lifted Mowgli to safety, bringing joy and relief to the worried family.
"Without Daisy doing that, Mowgli could still be down there, that's for sure. She was persistent in making me follow her; it was amazing. Daisy is a superstar. She's an amazing dog," expressed Michele Rose in gratitude to her faithful canine companion during an interview with the BBC.
Hamish, Michele's son, added with a touch of humor, "If Daisy wasn't the favorite child already, she definitely is now," speaking to The Independent. The heroic efforts of Daisy not only saved Mowgli but also showcased the incredible bond between animals and their ability to understand and communicate in times of need.