Custom Wheelchair Created for one Lucky Duck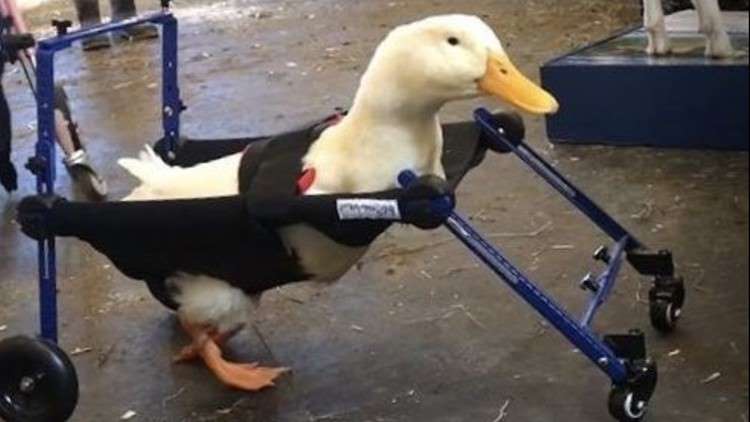 A New Hampshire-based company created a custom wheelchair for one lucky duck in New Jersey. Merlin the duck has a deformed left leg which has made it difficult for him to walk and get the exercise he needs. When the caring staff at Walkin' Pets heard the story, they wanted to help, so they invented the Walkin' Wheels Duck wheelchair. This custom-made cart aids Merlin in getting the exercise he needs and significantly improves his mobility on a daily basis, so he can lead a normal life.
The employees at Walkin' Pets had a special visit to the Goats of Anarchy sanctuary in Northern New Jersey to drop-off his new wheelchair and watch him take his first steps. In a press release following the experience, Walkin' Pets noted that Merlin took to his new wheelchair like a duck takes to water. The company has created a newfound relationship with the Sanctuary to help more injured and disable animals in need through donations of wheelchairs, supplies and other equipment.
The wheelchair has a variety of useful features to help improve Merlin's mobility, comfort, and safety; including:
• Fully-adjustable frame
• Frame made from lightweight but durable extruded aluminum and urethane wheels
• All parts are washable
• Frame designed having an open back to leave room for the tail
• Quad support for stability
• Frames are blue
• Neoprene sling for comfort and support
• Customer service to answer any questions
Considered to be North Jersey's most adorable animal farm, the Goats of Anarchy sanctuary cares for a variety of adorable animals – from domesticated raccoons to micro pigs in strollers and even a cuddly Chinchilla named Mr. Bagel. The original creation of the sanctuary was to rescue and rehabilitate goats with special needs. The owner takes-in goats with all types of issues – from frostbite to neurological problems – and cares for them with the assistance of volunteers. For goats missing limbs, the Sanctuary provides prosthetics.
Located in Amherst, New Hampshire, Walkin' Pets offers a variety of commercially-available products for aging, injured or disabled pets. These products aim to make the owner's life easier while keeping the pet healthy, safe, mobile and able to enjoy life. Such products include dog wheelchairs, harnesses and slings, clothing and accessories. Of course, the products are not solely for dogs, any animal with an ailment is eligible.
Also, each year, Walkin' Pets releases a calendar of the animals they have helped with their devices. The 2019 calendar features 239 pets across the 12-months. All proceeds from the calendar go to the Handicapped Pets Foundation which is an organization that donates wheelchairs to those in need.
Goats of Anarchy and Walkin' Pets continue to help so many disabled animals lead the normal, comfortable lives they deserve through extensive volunteer work and donations. There are thousands of animals in need of such care and love and the work these organizations are providing will help more animals and pets each day.
The Champion Taco-Eating Pit Bull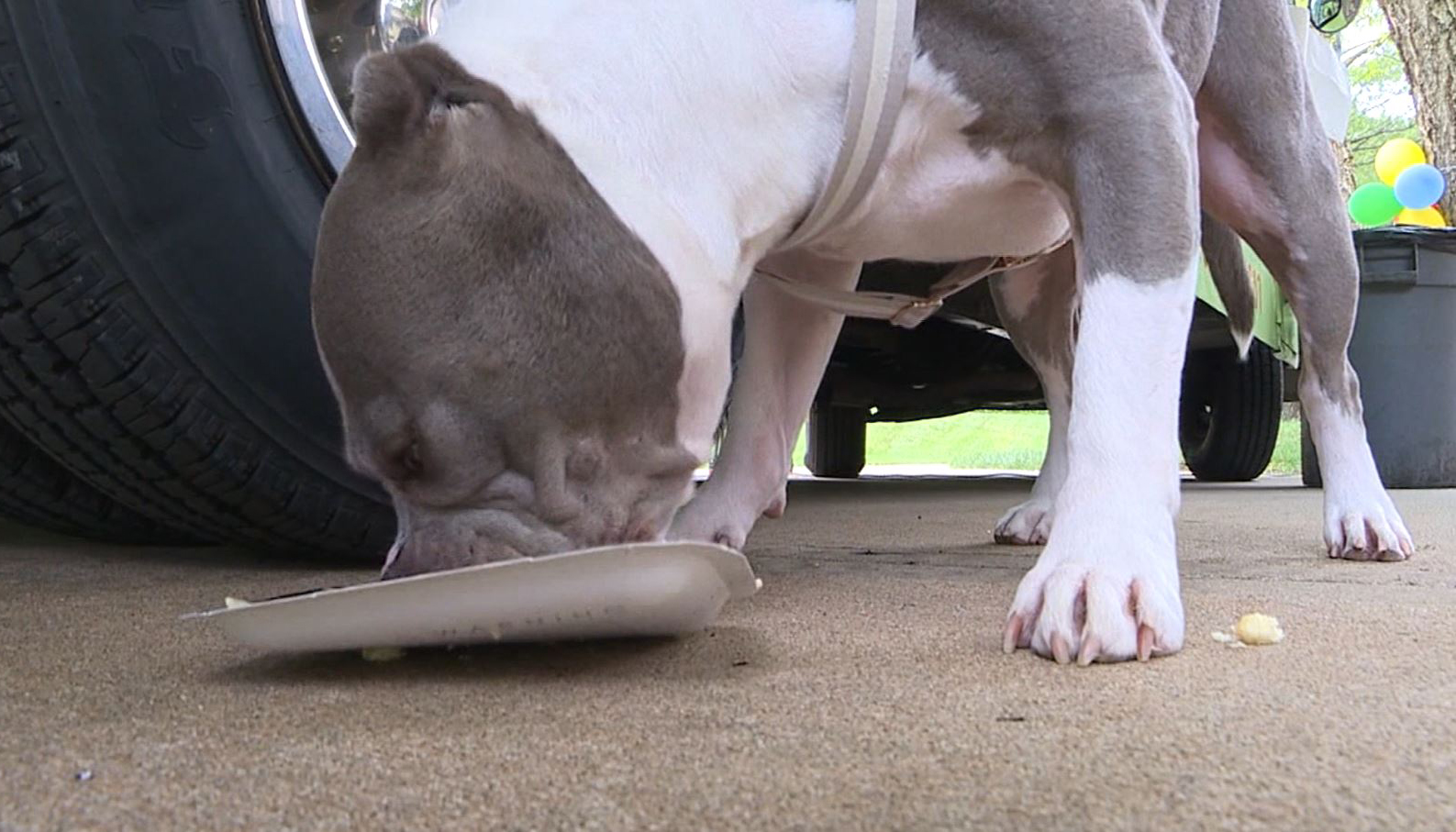 My neighbor Jose had just adopted a special pit bull from the local rescue shelter. It had been the faithful companion for five years of Jose's elderly friend who had passed away a few months earlier. Because pit bulls have a bad rap, nobody wanted the dog, so the shelter planned to put it to sleep. When my neighbor learned that his friend's faithful companion was about to be killed, he immediately adopted the dog. I don't know about cats having nine lives, but that dog definitely got a second life.
That dog went everywhere with Jose. The dog's name was Lucky, but Jose made a point of calling him something like "Lu-key." Jose even got that large pooch service-dog certified, which meant he could take that dog into the supermarkets and even into the county fair.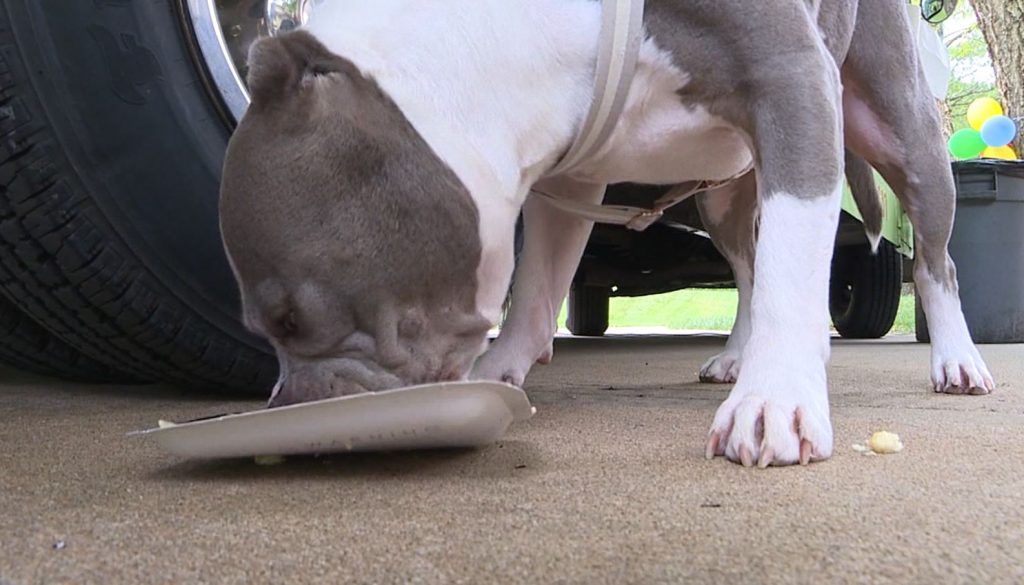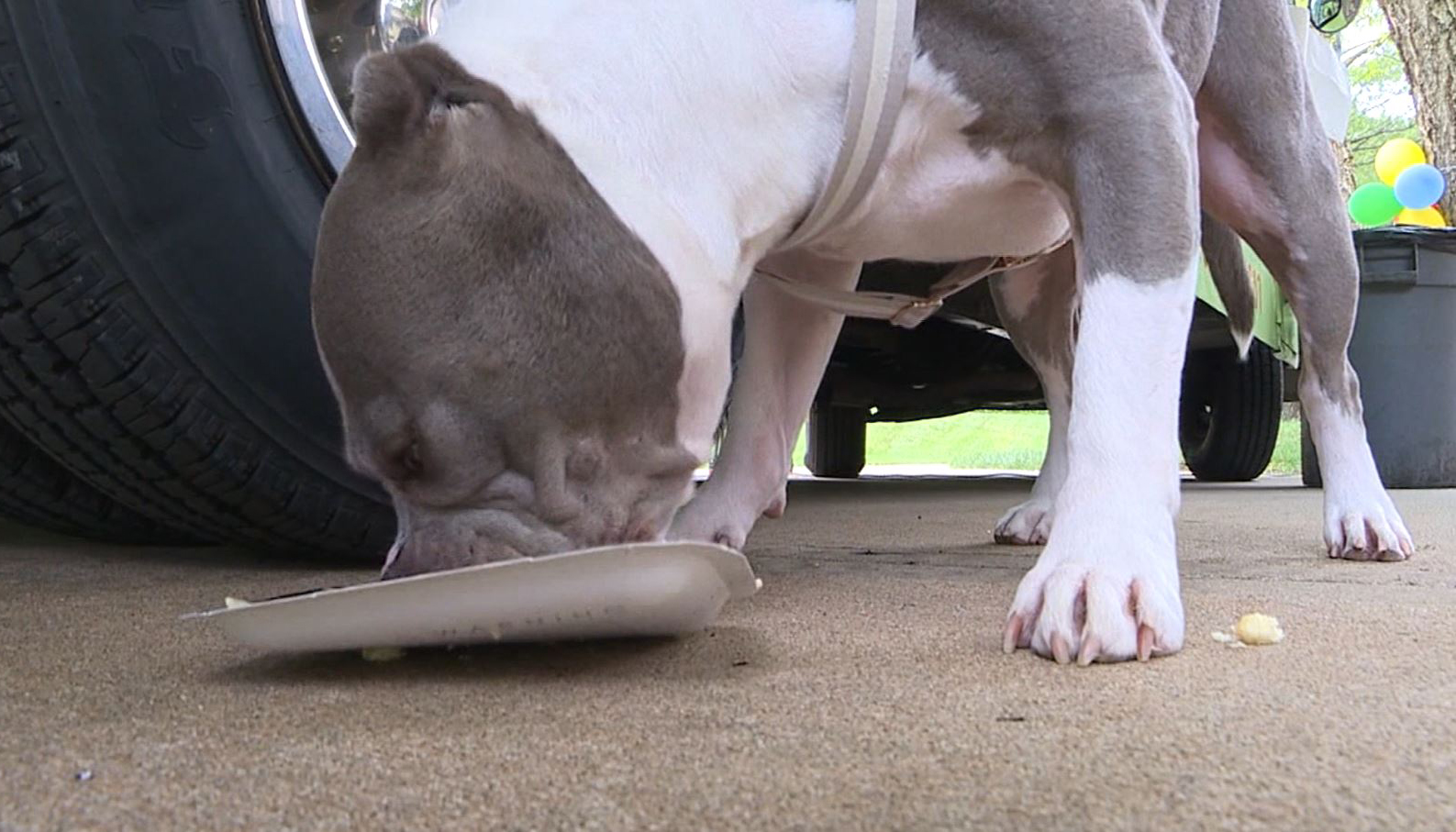 Last July, I was assigned to judge the taco eating contest. A few months later the county fair started. Somehow Jose managed to get Lucky into the fair on my judgment day. According to him, the ticket office at first refused to let Lucky the service dog go in, because of all the other animals there. So Jose was sent to the exhibitor's entrance, where the fair's president was. After the president argued with Jose a bit, he was left at the gate with Lucky while the fair officials argued about what to do. During that time, exhibitors with other dogs, cats, pigs, and birds of all kinds, came into the fair through that same gate. Lucky looked at those other animals but did not budge from Jose's side. Not a sound came from him, though other animals sometimes made a racket. The president noticed that and then decided to let Jose and Lucky conditionally come in; Lucky was in no way to disturb the other animals, children, or people.
A local guy named Walt came to the taco eating contest as a participant, not letting his wife know. We had TV-like tables set up with fifteen Mama Juanita's Taqueria soft-shelled chicken tacos on each one, the best tacos for hundreds of miles. The contestant who at them the fastest won the contest. It happened that Jose and Lucky were the closest to Walt's table.
Well, no sooner had I blown the start whistle than Walt's wife screamed out his name, "Walter Higgins! Get over here!" At that shout, he jumped up and bumped over his table filled with tacos, in front of Lucky. Walt then bolted away from that area as fast as a rooster with its tail feathers aflame. Well, Lucky apparently felt lucky, so he jumped the few feet needed to get at all those tacos on the ground in front of him and started gobbling them down. It wasn't long before all the contest spectators were watching Lucky, some aiming their Instagram-linked iPhone cameras at him. It was only later we discovered that CNN also had a cameraman at that event. Not only did Lucky eat all the tacos, but he was also the first to finish them as well!
Since the top two human taco eating contest champions were state-level champs, it didn't take the local folk much time to declare, over the protest of those two guys, Lucky the 2015 taco eating contest winner. CNN national news and its website showed scenes of Lucky gobbling up the last of the tacos. The fair's Facebook page ended up with the greatest number of views in local history. The social media sensation Lucky would become the "picture boy" for the next state fair.