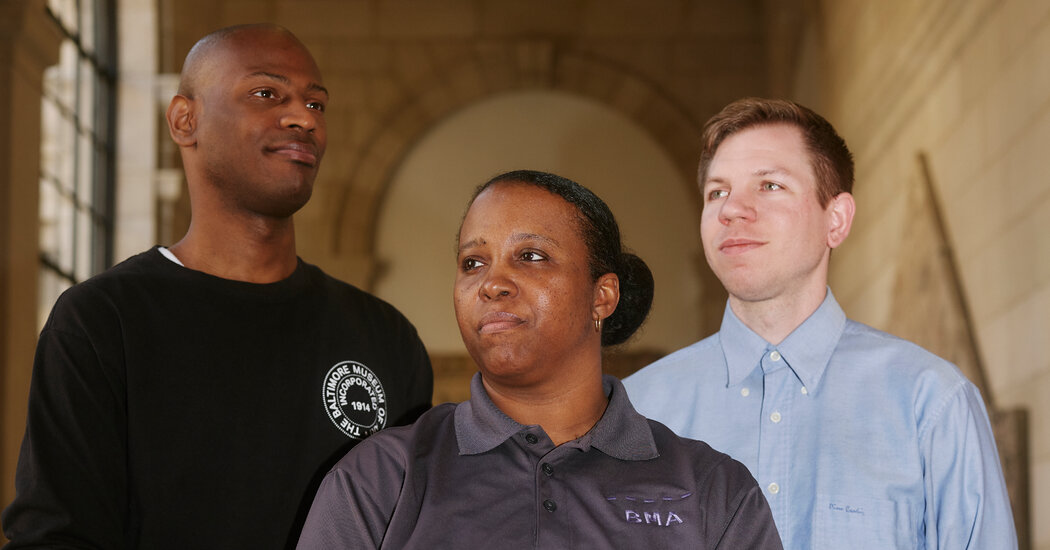 Curators at the Baltimore Museum are its own Security Guards and Art Fanatics Love it!
They've been working at the Baltimore Museum of Art as guards for years, Chris Koo as well as Traci Archable-Frederick.
When a news reporter asked, "You've pretty much visited all the halls in this museum?"
Archive-Frederick agreed, saying, "Each hall, always behind the curtains, yeah."
In contrast, they claim that most visitors only see their uniforms and not the people who wear them, during this time. "To be frank, I don't believe a lot of folks realize we're here," joked Koo. "Many of us anticipate that tourists will question us more about the art instead of asking us where the restroom is. So, in a way, the museum is casting a long shadow over all of us."
That may be about to change with the debut of an exhibition today, says Koo. Security guards, not museum curators, created a show called "Guarding the Art" at the museum.
When someone says, "We would like you to assist with curating this display," do you think, "I'm not competent to do that?" The reporter questioned.
The answer was an emphatic "yes," as Koo giggled. "Because the museum's other departments are separated from security. At first, we were terrified. We've come a long way since then, don't we?"
Of course, they had to put in a lot of work to get to this point. Every aspect of the project was overseen by the crew, from the wall color to the artwork. From the Museum's permanent collection, the people involved each chose one or more artwork that felt meaningful to them on an individual level.
Mark Rothko and Philip Guston were two of the artists that Koo selected. "Black Over Reds," Rothko's 1957 piece, "really impacts you in a very profound, emotional sense," he stated.
"Resist #2," artwork in the form of a collage, depicting protests against racism, by Mickalene Thomas, was chosen by Archive-Frederick as a more contemporary piece.
How do you feel about it now that it's on the wall?" A reporter inquired.
In response, Archive-Frederick said, "No regrets, none whatsoever". "This piece makes me feel as though I did it myself, such is my pride in it. Everything I intended to say about the current state of the globe and the United States is being expressed here."
In collaboration with museum curator Asma Naeem, trustee Amy Elias came up with the show's concept.
He said: "Guardians have a greater affinity for art than anyone else at the museum." "They're all over it, keeping an eye on it, day and night."
She remarked, "Although it's a basic concept, the issue it raises is profound: What is the purpose of art? What is the purpose of museums, and why are they important? Who has the right to discuss art? Overall, this show is sending a message that artwork is for anyone."
If you have inquiries related to a piece of art, go no farther than the individual who is standing beside it.
"Now that we've accomplished this, other guests who arrive here will perceive us in a whole new context," Archive-Frederick added.
A reporter inquired, "You're not a shadow anymore? ".
"It's over now," she exclaimed, laughing heartily.
Kenyan Tree Planting Holiday: A Collective Effort Against Climate Change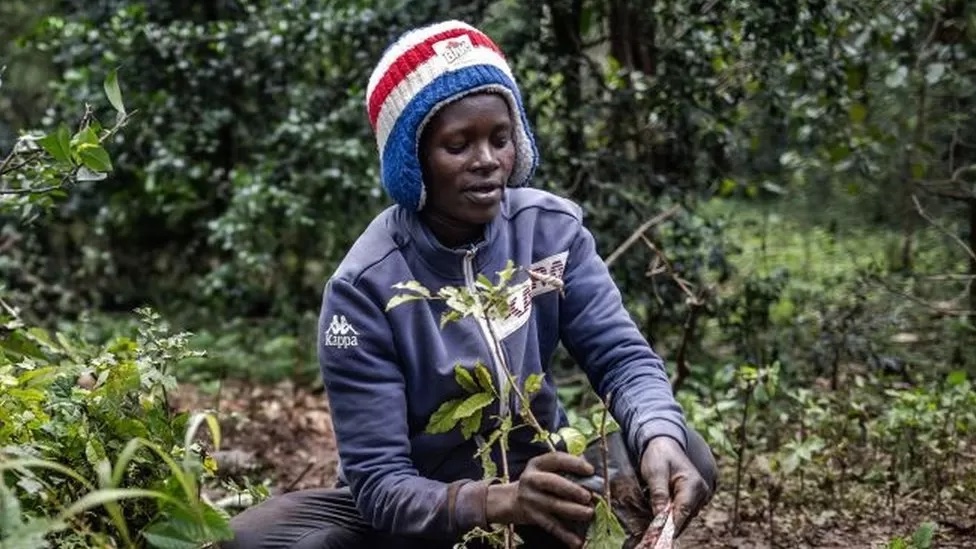 Kenya has embraced a unique and powerful approach to combating climate change with a national tree planting holiday. This initiative, led by Environment Minister Soipan Tuya, aims to involve every Kenyan in planting trees to contribute to a lofty goal of reaching 15 billion trees in the next decade. Recently, Kenyans came together to plant a staggering 100 million seedlings, demonstrating their commitment to a greener and more sustainable future.
The tree planting holiday allows "each and every Kenyan to own the initiative," as Minister Tuya emphasizes. This means that every citizen has a role to play in contributing to the ambitious goal of planting billions of trees. The target is for each Kenyan to plant at least two seedlings, a simple yet impactful way to make a difference.
The primary goal behind this massive tree planting effort is to fight climate change. Trees play a crucial role in mitigating climate change by absorbing carbon dioxide during photosynthesis. They act as natural carbon sinks, reducing the concentration of greenhouse gases in the atmosphere. Additionally, trees help regulate local climates, prevent soil erosion, and provide habitats for various species.
To encourage widespread participation, the Kenyan government is distributing tree seeds for free. However, there is also a push for planting trees in specific areas where they are more likely to thrive. This strategic approach ensures that the trees planted have a higher chance of growing into healthy, mature specimens.
While the initiative promotes free seed distribution, Kenyans are also encouraged to buy at least two seedlings for planting on their private land. This personal investment further engages citizens in the cause, fostering a sense of ownership and responsibility for the environment.
One notable tree planting site near the source of Kenya's second-longest river, Athi, saw active participation from various groups, including soldiers, residents, and families. The event showcased a collective effort to address environmental concerns.
To monitor the success of the tree planting initiative, an internet app has been introduced. This app allows individuals and organizations to record their planting activities, including details like plant species, the number of trees planted, and the date of planting. This technological aspect enhances transparency and accountability in achieving the set goals.
While the initiative has garnered widespread support, environmentalist Teresa Muthoni highlights some challenges. She notes that the effort is not organized in a way that ensures everyone is actively participating, as many individuals must prioritize their livelihoods. Additionally, Muthoni emphasizes the importance of planting the right trees in the right places, cautioning against the prevalence of exotic species in public nurseries.
Kenya's tree planting holiday exemplifies a collective and determined effort to combat climate change. By involving every citizen, the initiative seeks to make a significant impact on the environment. As the nation strives toward its ambitious goal of 15 billion trees in the next decade, the tree planting holiday stands as a beacon of hope for a greener and more sustainable future for Kenya and the planet.