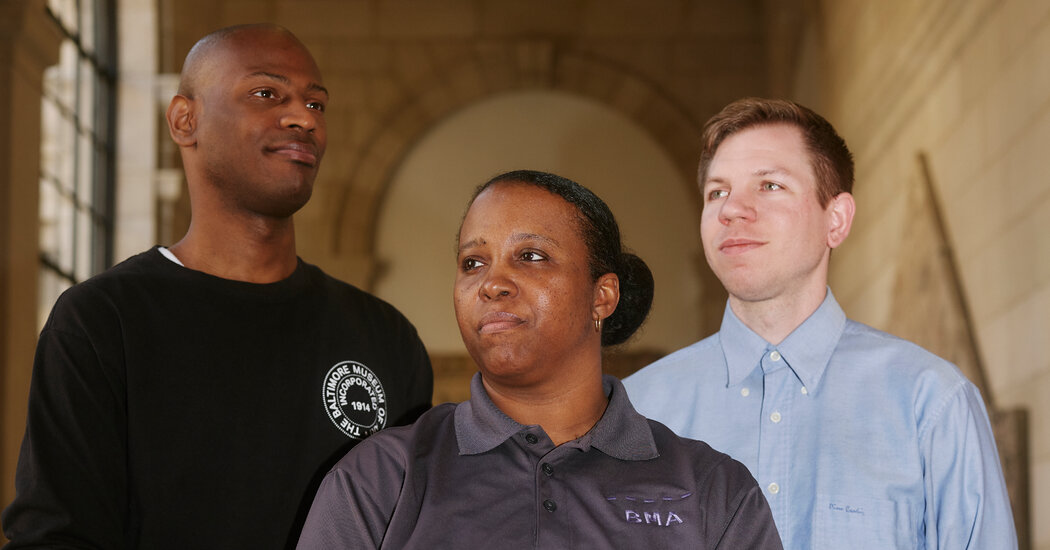 Curators at the Baltimore Museum are its own Security Guards and Art Fanatics Love it!
They've been working at the Baltimore Museum of Art as guards for years, Chris Koo as well as Traci Archable-Frederick.
When a news reporter asked, "You've pretty much visited all the halls in this museum?"
Archive-Frederick agreed, saying, "Each hall, always behind the curtains, yeah."
In contrast, they claim that most visitors only see their uniforms and not the people who wear them, during this time. "To be frank, I don't believe a lot of folks realize we're here," joked Koo. "Many of us anticipate that tourists will question us more about the art instead of asking us where the restroom is. So, in a way, the museum is casting a long shadow over all of us."
That may be about to change with the debut of an exhibition today, says Koo. Security guards, not museum curators, created a show called "Guarding the Art" at the museum.
When someone says, "We would like you to assist with curating this display," do you think, "I'm not competent to do that?" The reporter questioned.
The answer was an emphatic "yes," as Koo giggled. "Because the museum's other departments are separated from security. At first, we were terrified. We've come a long way since then, don't we?"
Of course, they had to put in a lot of work to get to this point. Every aspect of the project was overseen by the crew, from the wall color to the artwork. From the Museum's permanent collection, the people involved each chose one or more artwork that felt meaningful to them on an individual level.
Mark Rothko and Philip Guston were two of the artists that Koo selected. "Black Over Reds," Rothko's 1957 piece, "really impacts you in a very profound, emotional sense," he stated.
"Resist #2," artwork in the form of a collage, depicting protests against racism, by Mickalene Thomas, was chosen by Archive-Frederick as a more contemporary piece.
How do you feel about it now that it's on the wall?" A reporter inquired.
In response, Archive-Frederick said, "No regrets, none whatsoever". "This piece makes me feel as though I did it myself, such is my pride in it. Everything I intended to say about the current state of the globe and the United States is being expressed here."
In collaboration with museum curator Asma Naeem, trustee Amy Elias came up with the show's concept.
He said: "Guardians have a greater affinity for art than anyone else at the museum." "They're all over it, keeping an eye on it, day and night."
She remarked, "Although it's a basic concept, the issue it raises is profound: What is the purpose of art? What is the purpose of museums, and why are they important? Who has the right to discuss art? Overall, this show is sending a message that artwork is for anyone."
If you have inquiries related to a piece of art, go no farther than the individual who is standing beside it.
"Now that we've accomplished this, other guests who arrive here will perceive us in a whole new context," Archive-Frederick added.
A reporter inquired, "You're not a shadow anymore? ".
"It's over now," she exclaimed, laughing heartily.
Gloucester Getting Rainbow Square Design by Talented Artist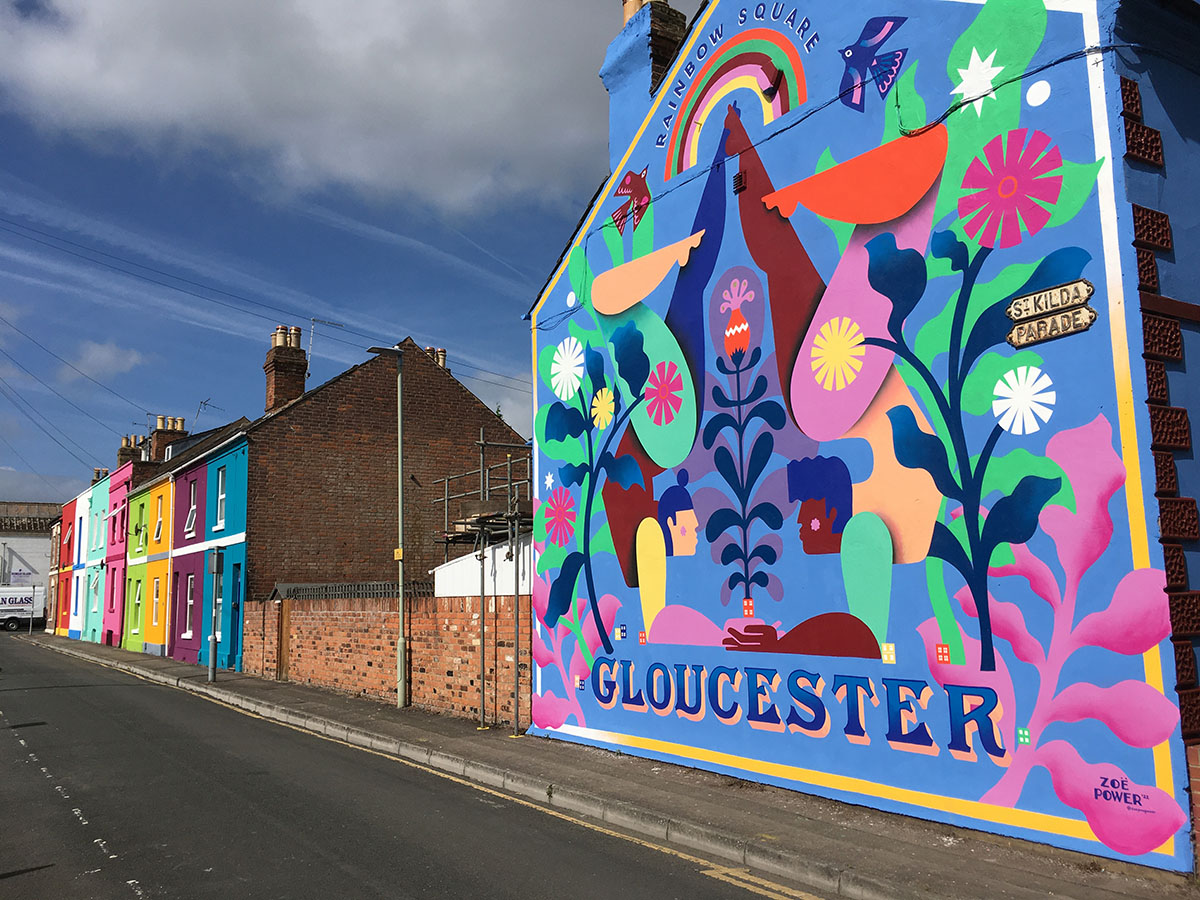 Sometimes a town just needs a little color to bring some life to it or add some new vibe. In this case, it's a lot of colors but beautifully done.
Read on to learn about how a talented artist is transforming a section of Gloucester, one building at a time, and how it has turned the area into a sea of colors that will leave you in awe.
A resident who is also a businesswoman is creating a rainbow square by painting the houses in the neighborhood.
Tash Frootko has been the driving force behind Gloucester's Rainbow House. On St Mark Street, you'll find Rainbow Street situated there and is named for her.
To make a rainbow square, her crew will paint a total of 25 homes on three adjacent streets over the month.
I want to create an environment where people may have the finest possible quality of life and be truly happy, says Tash.
Tash was captivated by Gloucester when she first arrived there over a decade ago and has since made it her home.
When she's not working on her project, she enjoys spending time with her family. Whether it's refurbishing an ancient building or changing the aesthetic of a street, she remarked, "I am a tremendous enthusiast of everything colorful."
It makes perfect sense to me to improve the appearance of the main roads on which I own property. However, now it also makes sense to improve the appearance of the streets surrounding where I have real estate. I love the city."
Together with Eloisa Henderson-Figueroa and Zoe Power, she's working on a new project.
Eloisa and Zoe are currently working on two massive murals that will serve as a visual connection between the rows of brightly colored homes.
As Eloisa explained, "We were chatting to the land owner and I sent him a couple of drawings, and originally he was like no, this is a little too much for me. However, we ended up persuading him and he adores it now!"
In one of Tash's transformed residences, Rushelle Archer lives with her family.
"I'm in love with it," she said.
We wouldn't have had the courage to open up to each other had it not been for Tash.
A tourist attraction is something Tash hopes to see happen with the rainbow houses in the city. Already, the project has been receiving a lot of attention and may become a picturesque tourist destination.
After all, many people love uniqueness, and there are certainly some Instagram-worthy areas in this square.