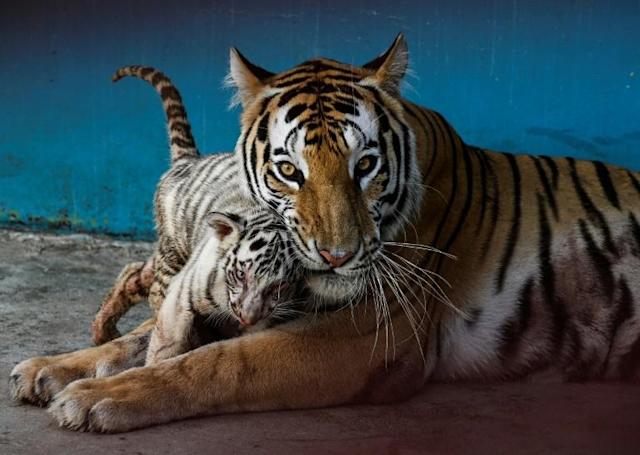 Cuba Very Happy With Growing Bengal Tiger Population
Cuba is known for a lot of things, but not everyone knows that the capital of the country is also home to a serious prize, a family of Bengal tigers, and now they have added one more to their endangered number. Located in Havana, the national zoo that is home to the tigers has been on a run. The previous year they saw the birth of a litter of cubs, 3 typical orange striped kittens and one white version. Now, a fifth cub joins the family.
For those who have been taken care of the tigers in Cuba, the birth of the newest cubs are not a recent project. In fact, conservationists and animal caretakers have been working on achieving the breeding goal for at least two decades. Amazingly, every one of the cubs came from the same parents.
Unfortunately, nature can be a bit harsh. While the previous litter added four cubs all at once, the most recent addition was a sole survivor of its litter. The second litter did not fare near as well. All the cubs were undernourished. The survivor was the only cub that didn't show serious neurological signs, clear indicators of gestation mutations and development problems while in fetus. The others passed away quickly after birth. The surviving kitten struggled to live as well; it was low in birth weight and needed immediate care.
Fortunately, the latest arrival has pulled it together and is feeding well. He started with milk and eventually the tiger baby stabilized and put on weight. It's an amazing recovery and one more step towards helping the species recover from a devastating history or species extinction.
The Bengal tiger used to be in the number of 100,000s when the British first arrived in India. However, hunting, land development, poaching and shrinking territories reduced the animal's numbers to barely registering 2,500 individuals. Only aggressive conservation methods have brought the tiger back from the brink of disappearing altogether. It's not a unique story; there were at least nine different tiger species in early years but today only six of them survive.
For Cuba, the national zoo and their Bengal tigers are a source of pride for the country. They have achieved a unique challenge that has escaped far more powerful countries in preserving the Bengal tiger. The national zoo, in total, is home to at least 1,473 animals from at least 120 different species. That includes large-sized animals common to Asia and Africa. And, as the zoo staff see it, there's no reason to stop a good thing. The more tiger cubs, the merrier.

A Boy Expected to Never Write Shows the World What 12 Fingers Can Do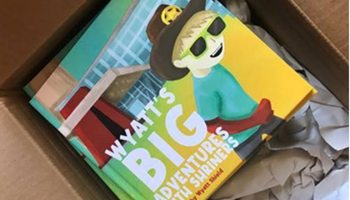 When Wyatt Shield was born, doctors immediately knew they had a developmental mutation case on their hands, no pun intended. The newborn boy was born with 12 fingers. Specifically, each hand came with an additional thumb. Technically known as thumb polydactyly, Wyatt was going to be able to live and function, but the use of hands for dexterity work like writing was going to be limited or none. Like many children with extra parts due to development mutations, Wyatt's extra thumbs were removed a year later thanks to the support and help of the Shriners Children's Hospital, located in St. Louis.
However, regardless of what the medical experts and doctors thought at the time, Wyatt wasn't keen on agreeing with their conclusion about his recovery. Instead, some five years later, Wyatt decided to become an author and write his first book. The story was about his experience at the Shriners' Hospital, from what he could remember, and what he was told about what occurred there to help him. Even more surprising, the book gained enough support to be published, and it's now in circulation.
The story of Wyatt's surgery trip covers all the different procedures he had to go through as well as his perspective of the doctors. It's a kid's view of the world clearly, and Wyatt wanted to show other kids not only could he prove medical experts wrong, but write a book doing so as well. His parents think Wyatt just rocks something huge. It's a classic outcome of what a child can pursue if he's not stopped first and prevented from achieving the "impossible."
The Shriner impact is a family thing for Wyatt and his parents as well. Wyatt's grandfather on his mother's side was a Shriner for a half century. Seeing the program give back personally to the family was a work effort coming full circle because of all the years of volunteering and support his grandfather provided Shriners before Wyatt was ever born. In the same vein, some of the profits from Wyatt's book sales will go right back to the Shriners, as Wyatt and his family wanted. It's a sense of paying forward for the next child that needs help like what Wyatt received for his hands.
And, as for Wyatt, he's off to his next adventure and challenge. His hands are doing just fine, and he's taking on new ideas for his next books as well.