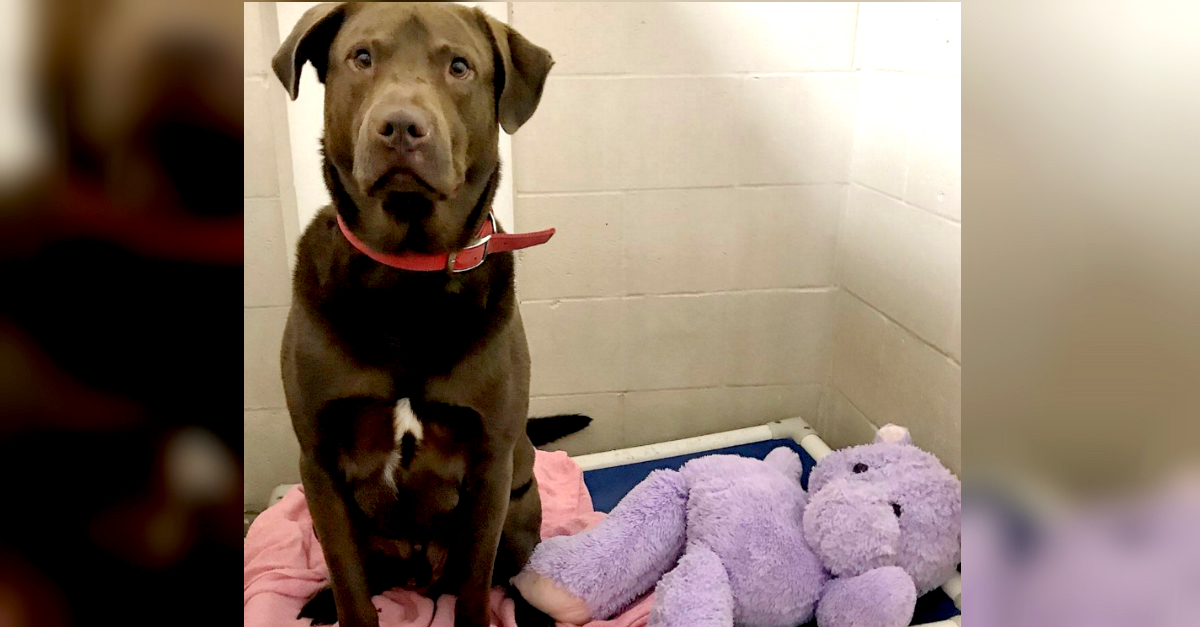 Crime Scene Investigation involving a Labrador and a Stuffed-Toy
A story from an animal shelter in Wisconsin was nothing short of a crime mystery novel, with a twist at ending. The Fox Valley Humane Association is based out of Appleton, WI. The story involves Hank, a rescue Labrador puppy, and his favorite toy, a Fuzzy Purple Hippo. At the time, Hank was a four-year-old Labrador. He was particularly fond of his stuff-toy and took the toy with him wherever he went.
One day, the fuzzy hippo toy was found mercilessly decapitated. Emergency surgery had to be carried out on the toy. Hank was in a state of shock and was not available for any comments. After nervously waiting for the surgery to be over, news broke out that Fuzzy Purple Hippo had survived.
The investigation started on how this incident happened, and more impaortantly, who was the culprit. The investigation began with a friendly interrogation of Hank. Although hank was cooperative, he did not say much. It was hard to determine if Hank was still recovering from the trauma or if he was keeping quiet to cover up a secret. Either way, Hank was gave nothing away. He remained tight-lipped and poker-faced.
Fuzzy Purple Hippo had to see a therapist begin her recovery. The physical damage would heal soon, but her mental health was uncertain. After surviving such a traumatic event, the Fuzzy Purple Hippo could suffer from post-traumatic stress disorder (PTSD). She couldn't remember much about the incident or the events leading up to the incident. This is quite common for someone who went through such a traumatic event.
Hank was given an attorney, appointment by the Fox Valley Humane Association. There were no charges filed, but there were also no other suspects. No one had seen anyone else with Fuzzy Purple Hippo other than Hank. At this point, a new character entered the storyline. His name is Kg Blue and he is a superstar therapy dog. He had arrived with police to offer his services to the Fox Valley Humane Association.
Kg Blue is a popular figure in the law enforcement department. He has helped solve several crime scene mysteries in the past. Using his extraordinary sense of smell and experience in crime scene investigation, Kg Blue was able to trace the movement of the culprit. According to Kg Blue, Hank had been somewhere he was not supposed to. The backyard is off-limits to Hank, especially during the night. Yet, Kg Blue confirmed that hank had ventured out his home and into the backyard, and he was not alone.
Just when the investigation was looking ominous for Hank, Kg Blue made a startling discovery. Finally, there was a breakthrough in the case. Kg Blue had found something at the fence that would change the course of the investigation. Kg Blue revealed his findings to the police and the representative of the Fox Valley Humane Association. It was announced that the findings of the investigation will be revealed the next morning. It was a nervous night for everyone involved. Hank and Fuzzy Purple Hippo were separated for the night. Hank was kept under observation.
The next morning, it was revealed that Hank and Fuzzy Purple Hippo had sneaked out after-hours to look for treats and enjoy gazing at the stars from the backyard. While trying to jump over the fence, Fuzzy Purple Hippo got stuck and was about to fall. Hank jumped in and pulled her to safety. In trying to save her, Hank had accidentally decapitated his friend. It was proven beyond doubt that the incident was an accident and the intentions of Hank were sincere. Hank was exonerated of all charges and was allowed to reunite with his friend.
Tony the Plant Man Grows Very Expensive Plants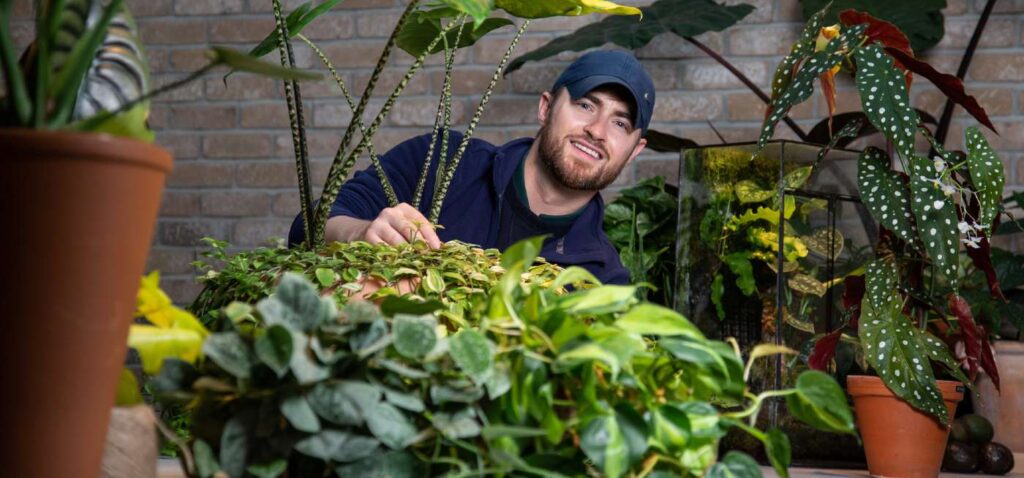 A Briton has quietly created his own Garden of Eden in his home, including one plant that is so rare, it could easily command almost $16,000 for one leaf. The botanist extraordinaire is a fellow named Tony Le-Britton.
Tony is, like many geniuses, a bit odd and extremely dedicated to his work. He's so committed to plants and growing them, an entire room of his home is an indoor jungle, complete with a personal greenhouse and environment control to help support the kind of plants he is able to bring to full fruition. Tony's collection, however, isn't the typical plant collection one gets from seeds at the local hardware store or plant farm. His focus is on growing some of the world's most uncommon and rare plants altogether. In fact, some of his flora are so rare, plant scientists and researchers around the world would love to spend a day with Tony simply examining his plants. He even has some plants that the scientific folks thought was completely gone and no longer alive, i.e. extinct.
Plant-growing, however, was not Tony's only career. As it turns out, he's quite adept as a photographer as well, having enjoyed a professional career producing images of hair and beauty. However, given how much his plants are in demand now, it's pretty clear his plants will also take care of him too financially. Just the leaves alone versus the entire plant has the financial capacity to provide him a living income.
The most valuable plant that Tony has in his greenhouse is known as a Rhaphidophora Tetrasperma Variegata. This particular plant is different version from a far more common plant that could be bought anywhere. Because it is a genetic mutation, an anomaly that has occurred due to a genetic change that occurred at the DNA level, it is extremely rare and practically impossible to find elsewhere. As a result, even samples of the plant are in high demand for collection or study or both. At the time of the interview, Tony had three orders on standby for just a leaf with a hefty price tag of $12,000 British Pounds. Of course, just taking leaves off the plant willy-nilly could kill it. So he has a waiting list, and the plant is literally growing money for him.
The above said, Tony has other plants in his stable as well. He is also a cultivator of an extremely rare Monastera sp Bolivia, a plant that has no complete documentation from a research or botany perspective. Tony was lucky enough to score a small stem, and he's since been able to grow the plant to a tremendous size. The size and robust nature of the plant is so unique, Tony's is constantly getting request for photographs of the plant for reference.
Another flora sample that was generally thought to be extinct in the wild is the Begonia Chloristica. Again, finding one with a collector in Europe, Tony was able to get another sample and grow is own version in his personal greenhouse in England.
The plant-growing interest, zeal, skill and hobby came from his grandparents, according to Tony. As a boy, they would spend a lot of time in the grandparents' garden. When they didn't have their hands in the soil, the boy and his grandmother would watch "Gardener's World" on the TV.
In short, Tony is a working plant genius. He's learned his skill and expertise in practice, trial and error, and 25 years of hands-on work. And, one notable trick is that he doesn't over-care his plants. In fact, many times, he lets the plants take care of themselves, which in fact allows them to grow stronger and self-sufficient to an extent. After all, Tony still controls and maintains the greenhouse with temperature, humidity and the light levels.
Most importantly, however, Tony enjoys what he does, which also makes a huge difference in his success. He has created an amazing collection of flora that nobody else would otherwise know exists, and it's his achievement.