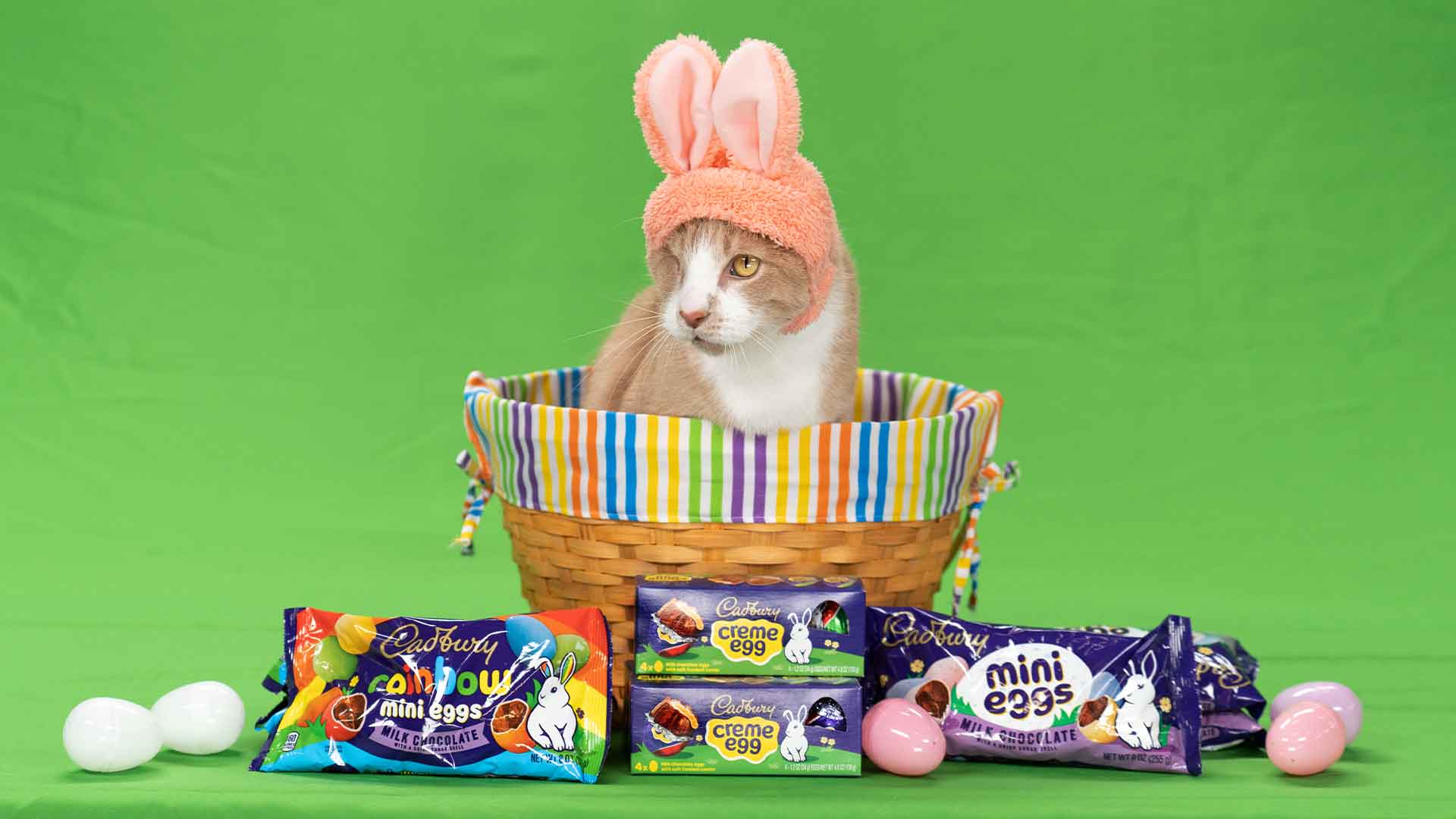 Crash The Cat Wins 5th Annual Cadbury Bunny Title
In a historic moment for the Cadbury Bunny Tryouts, a cat has been crowned the winner of the 5th Annual competition. Meet Crash, a rescue cat from Boise, Idaho who beat out dozens of other animals to claim the coveted title. Not only will he enter the Cadbury Hall of Fame, but he will also star in the latest Cadbury Clucking Bunny commercial, a huge accomplishment for any animal.
Crash's story is truly remarkable. After being involved in a car accident that left him injured and missing an eye, he was taken in by a shelter where he slowly began to heal. It was during his time at the shelter that his amazing personality and entertaining antics caught the attention of everyone who visited. He quickly became the resident cat, charming and amusing anyone who crossed his path.
It's no surprise that Crash received an overwhelming number of votes from animal lovers across the country. His ability to overcome adversity and bring joy to those around him is truly inspiring. His owner, Maddie Corey, expressed her joy and appreciation for the love shown to her beloved pet: "We are jumping with joy to hear Crash is the next Cadbury Bunny but not surprised as he is always the center of attention in any room. He's been through so much over the past few years and we appreciate the love his friends, family and cat enthusiasts across the country have shown."
As the winner of the Cadbury Bunny Tryouts, Crash will not only be featured in the Cadbury Clucking Bunny commercial but also receive a $5,000 prize for himself and another $5,000 for the shelter of his choice. This is a huge win not only for Crash and his owner but also for the shelter that helped him on his journey to recovery.
It's heartwarming to see an animal who has been through so much receive such a wonderful honor and bring joy to millions of people. Congratulations to Crash and all of the other animals who participated in this year's Cadbury Bunny Tryouts.
Cornwall Family's Dog Leads Rescue Team to Missing Cat Mowgli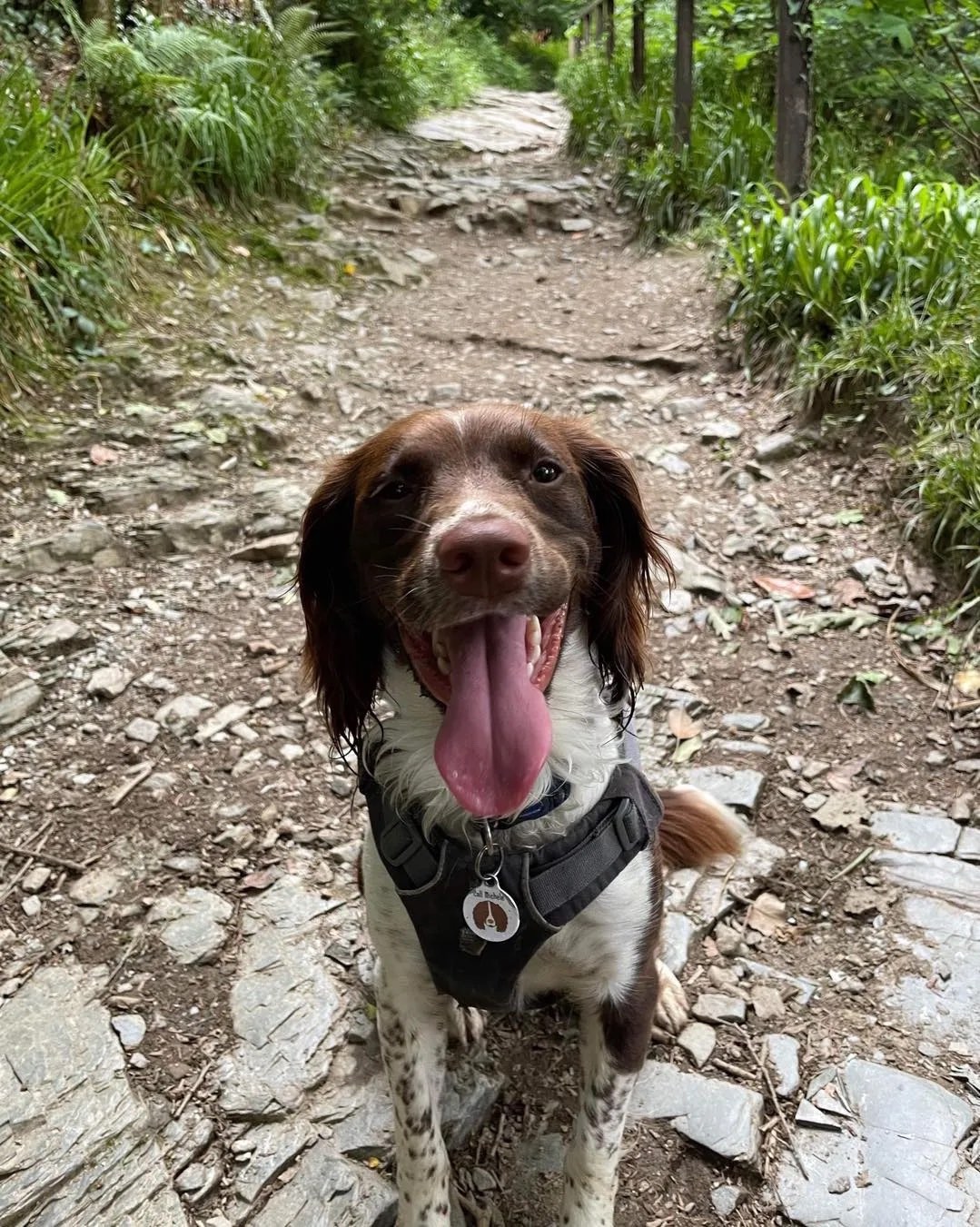 In a heartwarming tale of loyalty and bravery, a family in Cornwall, UK, was reunited with their missing cat, Mowgli, thanks to their quick-thinking dog, Daisy. Mowgli had gone missing on October 20 and was lost for six days before Daisy led the family to a surprising discovery.
Mowgli's owner, Michele Rose, had nearly given up hope of finding her beloved cat when Daisy, a spirited spring spaniel, exhibited unusual behavior near the woods surrounding their Cornwall home. "Daisy was going berserk," Michele explained, prompting the family to follow the determined dog.
Daisy, known to be good friends with Mowgli, seemed to sense something amiss and guided the family to an abandoned mineshaft. Michele's son, Hamish, shared with the PA news agency, "Daisy and Mowgli are pretty good mates, so she could probably tell he was down there."
The family's concern deepened as they realized Mowgli might be trapped in the mineshaft. Swift action was required, and a rescue team was summoned to the scene. Equipped with cages and rope, the team worked tirelessly for hours to reach the stranded feline.
To their astonishment, Mowgli was found safe at the bottom of the mineshaft. Miraculously, despite the ordeal, the resilient cat emerged unharmed. The rescue team carefully lifted Mowgli to safety, bringing joy and relief to the worried family.
"Without Daisy doing that, Mowgli could still be down there, that's for sure. She was persistent in making me follow her; it was amazing. Daisy is a superstar. She's an amazing dog," expressed Michele Rose in gratitude to her faithful canine companion during an interview with the BBC.
Hamish, Michele's son, added with a touch of humor, "If Daisy wasn't the favorite child already, she definitely is now," speaking to The Independent. The heroic efforts of Daisy not only saved Mowgli but also showcased the incredible bond between animals and their ability to understand and communicate in times of need.