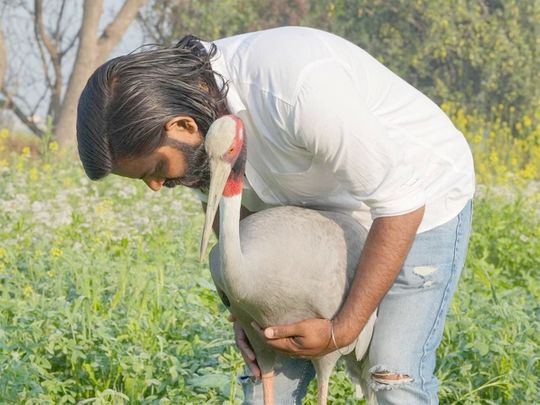 Crane Rarely Leaves Man's Side After Being Nursed Back To Health
In a heartwarming tale of companionship, a Sarus crane has chosen to stay with the man who nursed it back to health. Mohammad Arif, a resident of India's Uttar Pradesh state, found the injured bird in his field about a year ago. Despite the odds being against it, Mohammad took the crane under his wing and helped nurse it back to health.
The crane, which was found with a broken leg and was bleeding heavily, was treated with home remedies by Mohammad and his family. After six weeks of care, the crane was back on its feet and ready to be released back into the wild. However, instead of heading back to its natural habitat, the crane chose to stay with Mohammad and his family.
The Sarus crane, which is the world's tallest flying bird and is considered a symbol of marital devotion in India, has become an integral part of Mohammad's family. The bird rarely leaves his side and some days it will even fly away, but it always returns by sunset.
The crane has formed an unbreakable bond with Mohammad, and the two share a unique and heartwarming relationship. The bird will eat from the same plate as Mohammad and even flies alongside him when he rides on his motorcycle.
Mohammad is thrilled to have the crane as part of his family, and he feels incredibly lucky to have formed such a close bond with the bird. The Sarus crane and Mohammad's relationship is a beautiful example of the deep connections that can form between humans and animals. It's a reminder that with a little kindness and compassion, we can help make a positive difference in the world and create meaningful relationships that last a lifetime.
As the Sarus crane continues to stay by Mohammad's side, it serves as a reminder that love and companionship can come from the most unexpected places, and that sometimes the greatest friendships can form between the unlikeliest of pairs.
Cornwall Family's Dog Leads Rescue Team to Missing Cat Mowgli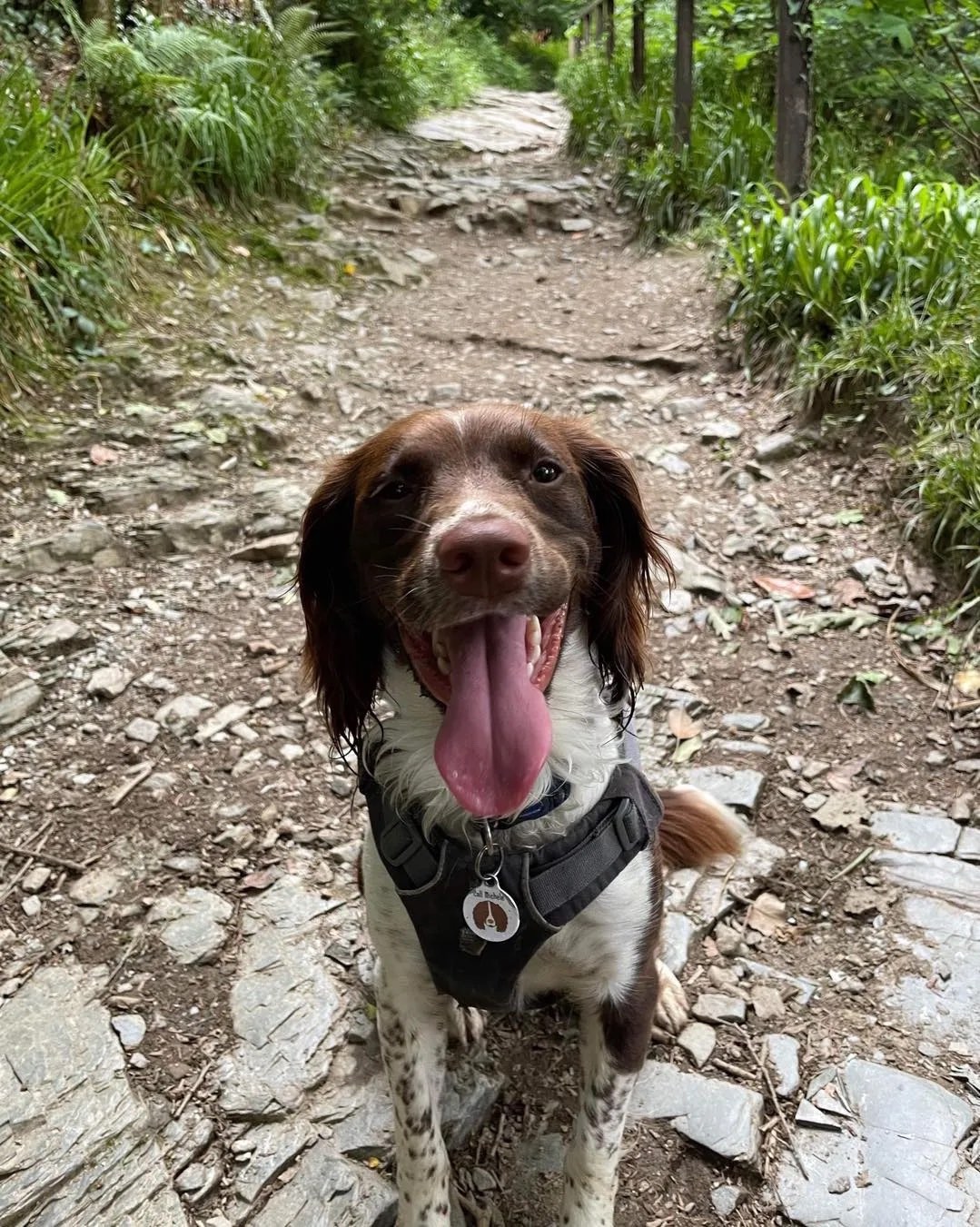 In a heartwarming tale of loyalty and bravery, a family in Cornwall, UK, was reunited with their missing cat, Mowgli, thanks to their quick-thinking dog, Daisy. Mowgli had gone missing on October 20 and was lost for six days before Daisy led the family to a surprising discovery.
Mowgli's owner, Michele Rose, had nearly given up hope of finding her beloved cat when Daisy, a spirited spring spaniel, exhibited unusual behavior near the woods surrounding their Cornwall home. "Daisy was going berserk," Michele explained, prompting the family to follow the determined dog.
Daisy, known to be good friends with Mowgli, seemed to sense something amiss and guided the family to an abandoned mineshaft. Michele's son, Hamish, shared with the PA news agency, "Daisy and Mowgli are pretty good mates, so she could probably tell he was down there."
The family's concern deepened as they realized Mowgli might be trapped in the mineshaft. Swift action was required, and a rescue team was summoned to the scene. Equipped with cages and rope, the team worked tirelessly for hours to reach the stranded feline.
To their astonishment, Mowgli was found safe at the bottom of the mineshaft. Miraculously, despite the ordeal, the resilient cat emerged unharmed. The rescue team carefully lifted Mowgli to safety, bringing joy and relief to the worried family.
"Without Daisy doing that, Mowgli could still be down there, that's for sure. She was persistent in making me follow her; it was amazing. Daisy is a superstar. She's an amazing dog," expressed Michele Rose in gratitude to her faithful canine companion during an interview with the BBC.
Hamish, Michele's son, added with a touch of humor, "If Daisy wasn't the favorite child already, she definitely is now," speaking to The Independent. The heroic efforts of Daisy not only saved Mowgli but also showcased the incredible bond between animals and their ability to understand and communicate in times of need.