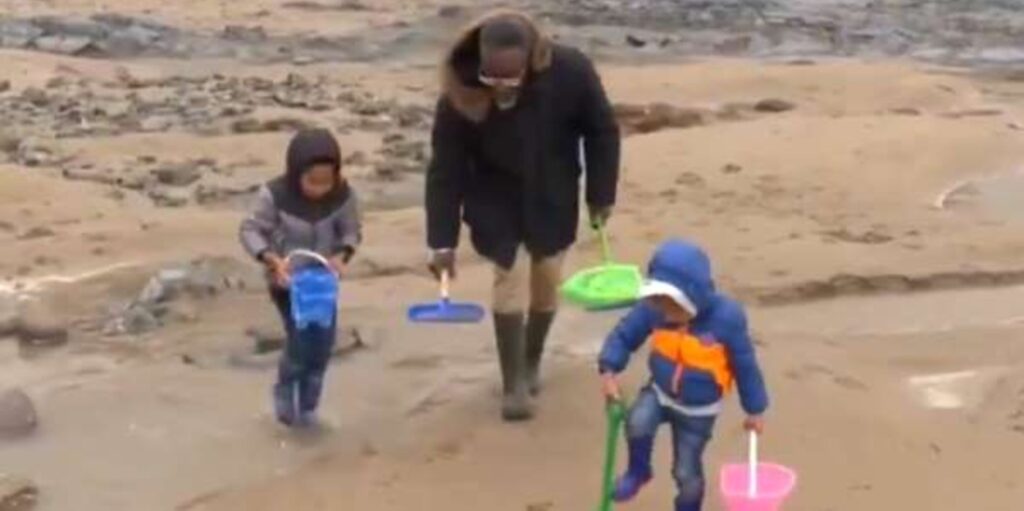 Couple Lets Dad and Kids Confined To High Rise Apartment, Vacation At Their Beach House
Not many people get to say they experience the kindness of Santa at Christmas, and even worse, before the holidays.
Well, the Gifter came in the form of a kind and loving couple who saw the plight of a father and his two children and felt the need to do something about it.
The couple gave the family their vacation home to enjoy for several days. What could have prompted that act of kindness?
Ever since the pandemic, Sam Smith has been cooped up on the 15th floor of their apartment building on the Eastside of London. He was not alone. His children Zenduel and Lysander, ages three and six respectively, have been stuck in the apartment with him all these months.
Additionally, the apartment is very cramped; therefore, three people moving around almost every day can be discouraging. Not being able to go to the parks or playgrounds in the apartment's vicinity due to closure heightened the children's frustration. Going outdoors for a maximum of an hour some days was now a luxury to this family.
The children passed the time many days by drawing images on the walls of the apartment. It had officially become a graffiti space.
Being in a one-bedroom apartment with two children as a single parent is no easy feat, especially noting the various studies that reveal the general problems that already come through single-parenting.
The family's situation was brought to the BBC's attention, thorough investigations, and research about the pandemic's effects on families. BBC producers then invited Sam and his two children as guests on the breakfast show.
As Sam explained his living situation on the breakfast program, Ken and Sheila Sims happened to be watching, and the family's story drew their compassion.
They were quarantined at their home, located on the Devon Coast, watching the program as they usually did.
The husband, Ken, could empathize because he too spent a large part of his youth in a high-rise apartment building. He became disheartened about the family's plight and decided to speak with his wife about an idea he had that would bring some semblance of relief to the family.
Ken knew that the best thing he could do for them was to get them out of the apartment for a while. He, therefore, offered his cottage to the Smith family to enjoy a sun-kissed beach vacation.
Excitedly, Sam and his children were receptive to the idea and began packing. It was a vacation like no other as the children played in the sand and splashed in the water each day.
The children now drew in the sand instead of on the walls, and they even tried to catch fish in a little stream. They had a whale of a time.
Sam was initially speechless. He just let the boys capitalize on the space around them and have all the fun in the world.
Ken and Sheila also beamed with pride, knowing they could do something that Ken would have appreciated when he was a child.
Sam says he will be forever grateful.
Long Lost Family Comes Together During Christmas Miracle: Sisters Find Father and Each Other after 24 Years!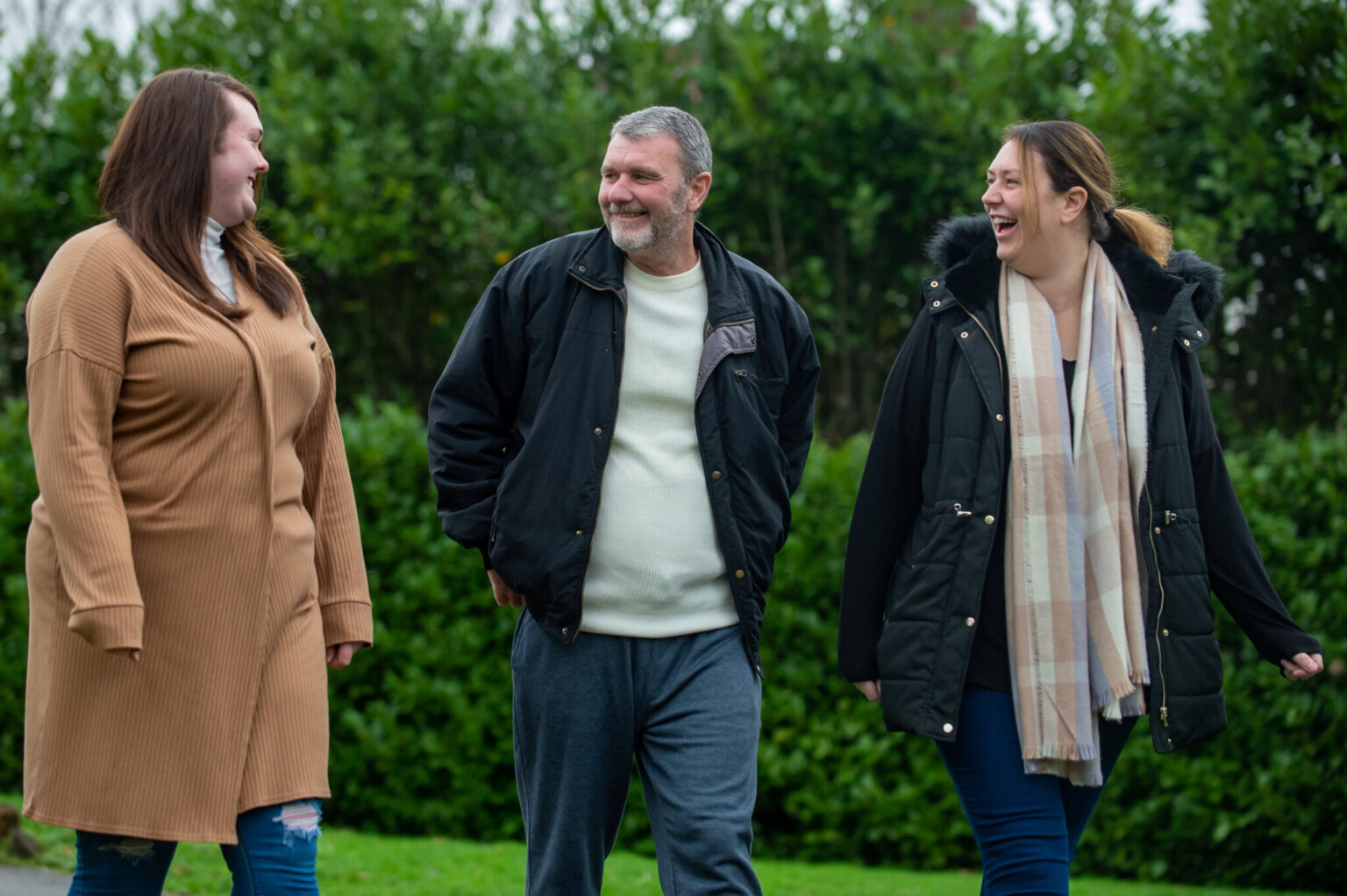 There are times in life when we see a Hollywood movie and think, "There's no way that is realistic." Like in Hollywood, sometimes life can be so strange as to seem unbelievable. This past Christmas saw one family come together after being fractured and lost for more than 24 years. Sisters Lisa McLean (33) and Rebecca Parton (24) would run into each other on social media while simultaneously looking for their lost father. In doing so, the three people would set in motion a family reunion that was 24 years in the making.
Lisa McLean and Rebecca Parton would say that they had far from the conventional family upbringing. Life and all the things that go with it caused their family to fracture while they were young, splitting the sisters apart before they could ever chance the opportunity to get to know one another. Growing up apart, Rebecca and Lisa would both yearn for the father that they had been separated from for more than two decades. This would lead the sisters to each individually begin searching for their father on social media.
Then they found one another.
On the hunt for their father, David Riggs, Lisa and Rebecca would end up crossing wires. The two would form a bond and after verifying that, yes, they were indeed sisters, they would join their search together. After years of hunting for their father, the two sisters would manage to wrangle David in just in time for Christmas. While 2020 was a tough year for everyone basically everywhere, Lisa and Rebecca probably felt like they had finally regained something near and dear to their heart.
The actual discovery occurred by chance on David's side of the screen. David had been living in Blackpool, England, when he caught wind of Lisa looking for him. The 53-year-old father of two would immediately attempt to reunite with his daughters, traveling to the other side of England to meet them for the first time in twenty-plus years. Lisa said of the reunion, "It was just lovely, there's a lot of catching up to do!"
Lisa and Rebecca would become fast friends with Lisa asking Rebecca to be her bridesmaid. The gesture was touching to Rebecca who was more than happy to be apart of the festivities. In doing so, Rebecca and Lisa got to introduce the five nieces and nephews that are shared between them to their father. David was able to verify that he was their father through old family photographs and various childhood mementos.
Now set to spend their first holidays together in decades, David and his daughters are looking forward to making up for the lost time. Lisa said of the whole event, "The only way I can describe it… but I suppose it's a Christmas miracle!"
Do you believe in Holiday miracles? Who knows, one might be closer around the corner than you might think!