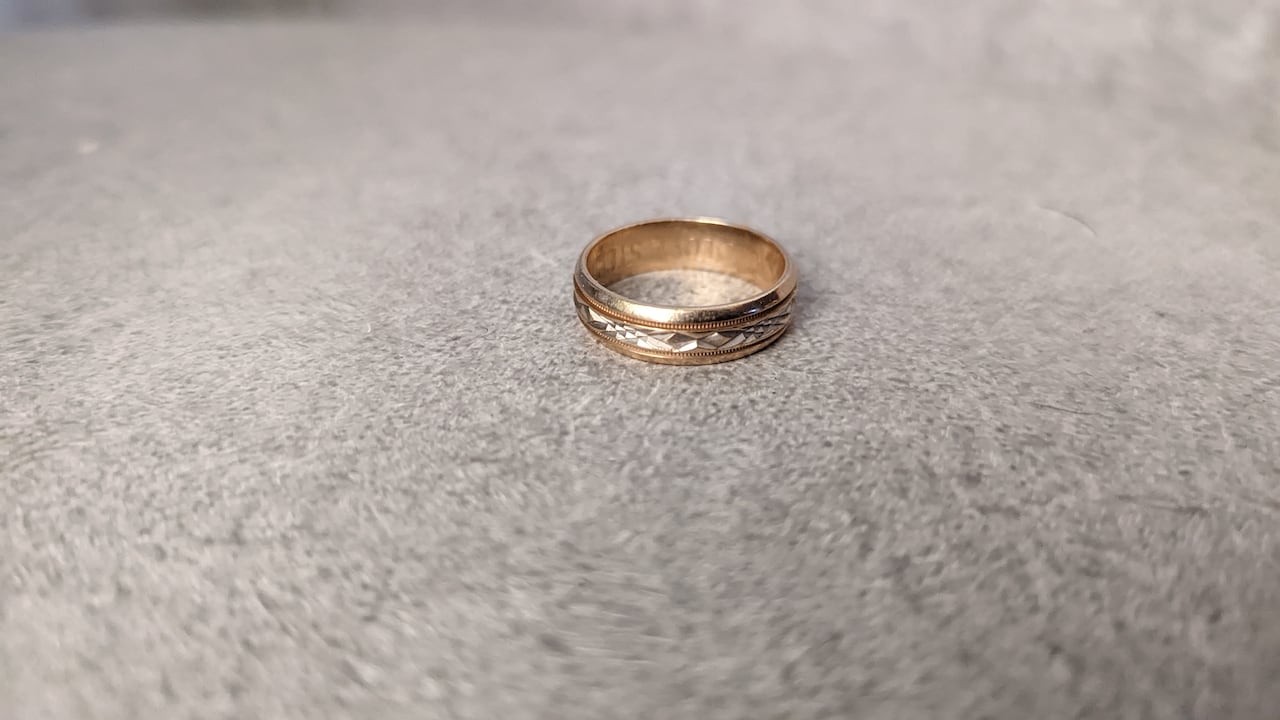 Couple Gets a Wedding Ring Back Lost Over 17 Years
People drop all sorts of things into bodies of water. For example, the oceans are full of shipwrecks as well as lost goods washed out to sea. When that happens, either from the surface or pulled into the sea, the items typically end up in the ocean, lake or river floor, waiting to be found again by anyone who is able to get down to the water depths and look for them. In most cases, that doesn't happen. No surprise, goods and property can end up being lost for decades, even centuries in the water. Sometimes they get found again by accident. Other times, they are found by those who have a good idea where the property was lost and generally start looking. As it turned out, one ring lost almost two decades ago was found again in a channel off of British Columbia.
The swimmer decided the ring found wasn't something he was going to keep as a scavenge treasure. Instead, he turned it in to the local police, who then put out a public notice to the region about a ring being found in the waters. Sitting at the bottom of the Penticton Channel, the ring was lost some 17 years ago when a previous swimmer was in the area but had the misfortune of losing it.
Almost two decades later, a relative of Noel Nissen's happened to see the notice and remembered his son-in-law losing the ring. He called up his son-in-law, and Noel Nissen then learned for the first time that his lost ring had been found. At the time, when swimming with friends, Noel had no idea he had lost the ring. It wasn't until he was about to leave the channel at the time that Noel realized the ring wasn't in his hand anymore. Having fallen so deep into the channel without any chance of knowing where it last went, Noel ultimately had to give up on the piece.
As it turned out, the year the ring was discovered again and returned, that happened to be his 20-year anniversary. The ring made an ideal gift from fate celebrating his two decades of marriage with his wife. Ironically, the ring itself represented their wedding when he first lost it. So, finding it again and getting the ring back was a bit of karma for Noel and his wife. The ring turned out to be in very good condition as well despite having sat in the water and at the bottom of a channel for 17 years. Unlike material or organic things that eventually fall apart in the mud and water, the ring did just fine. Two decades is nothing for metal, especially if it doesn't oxidize in water or moisture. And, as for Noel, he's avoiding swimming in any deep waters now. No sense in tempting fate twice.
AI, Childhood Images and a Holocaust Survivor Finding Her History Again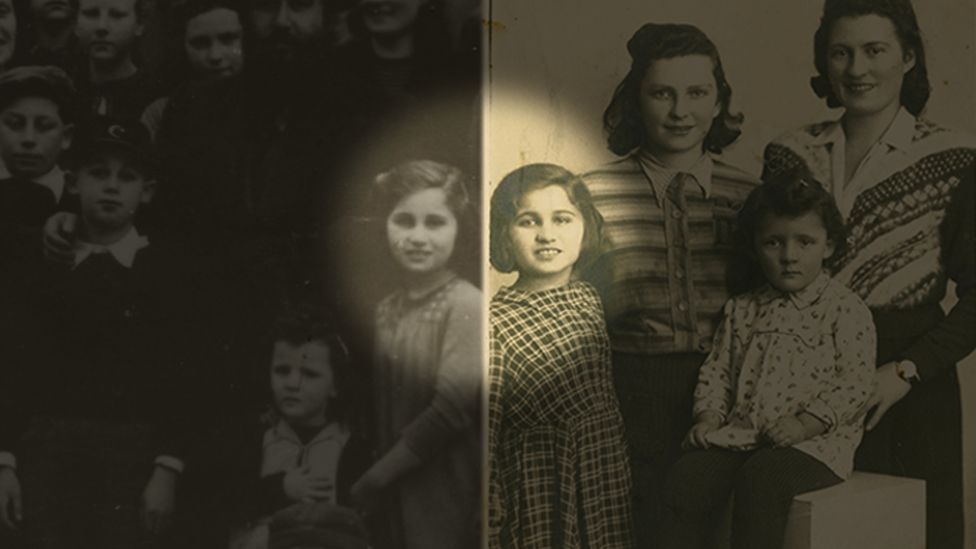 The first half the 20th century was not a good one for Blanche Fixler. As a Jew, she was a target for the Nazis, who succeeded in killing at least 6 million of her countrymen. They were so close to Fixler, at one point she was hiding underneath a bed trying not to breathe. Had she made a noise, the Nazi troops searching the room she was in would have grabbed her in an instant. Through luck, fear, feistiness and perseverance, Fixler survived the Holocaust.
Now, almost some 80 years later, Blanche Fixler is relieving history thanks to artificial intelligence, or AI. A program written by Daniel Pratt, also known as a engineer at Google, has become extremely effective at matching people's faces to their parts in history. In fact, it was so effective, it had a direct impact on Fixler; the software found her face in a historical image from the war period that no one previously knew was Blanche at all. She was just another face of thousands lost until she wasn't.
Dubbed "Numbers to Names," Pratt's program relies on the technology of facial recognition to do its work. While a person's appearance might change over time, their facial structure doesn't. And that makes for a comparable identification when the details are run through the thousands of calculations per second via the software.
In some respects, the software works with the logic of connecting dots. As it makes connections, it builds on that library and makes more connections. Many photos may have one or even two connections, but they still have five or a dozen more than are unknown. By constantly running and making new connections, the software persistently whittles away at the challenge. As it turned out, one of those successes was Blanche Fixler.
Blanche Fixler today is at the ripe age of 86. She is a world away from Germany and Poland and the nightmare she lived through, ensconced in the urban distance of New York. However, thanks to Pratt's program, Fixler has now been identified as a child in two historical photos. Pratt's software did the hard work and connected the dots.
Among the many who were grabbed, rounded up and killed in Poland, Fixler's entire family were victims of the Nazis. At the time, Blanche's name was Bronia to her family, but that was left in the past as she survived the war. Her luck was made possible by an aunt who hid Fixler from the soldiers regularly looking for Jews in hiding. When Fixler saw the photos that had her in them, she also identified her aunt as well as other relatives. That in turn creates more connections that Pratt and those using the software can benefit from in their ongoing work of identification.
The work has been partnered with the U.S. Holocaust Memorial Museum, and it continues to be worked on to provide closure and dignity for the thousands of families related to the victims of the Holocaust. By personalizing the faces of the 6 million, they gain a confirmed history versus being nameless and unknown among the masses lost.