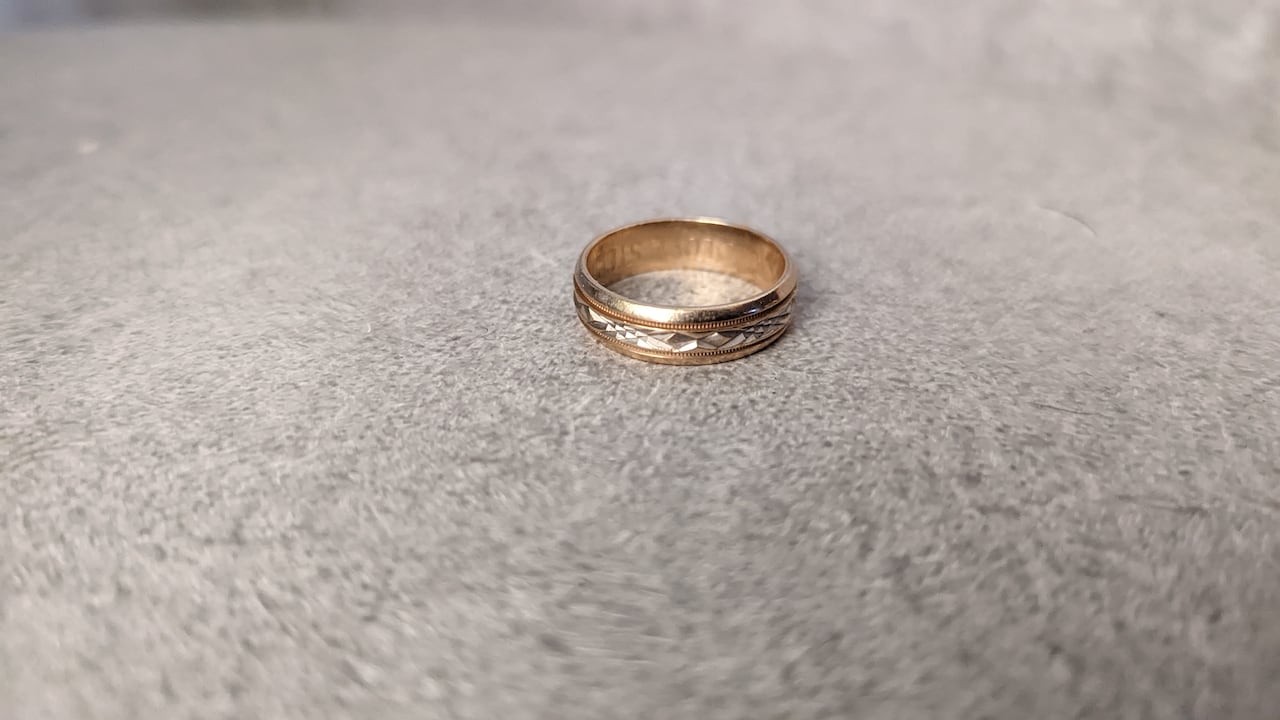 Couple Gets a Wedding Ring Back Lost Over 17 Years
People drop all sorts of things into bodies of water. For example, the oceans are full of shipwrecks as well as lost goods washed out to sea. When that happens, either from the surface or pulled into the sea, the items typically end up in the ocean, lake or river floor, waiting to be found again by anyone who is able to get down to the water depths and look for them. In most cases, that doesn't happen. No surprise, goods and property can end up being lost for decades, even centuries in the water. Sometimes they get found again by accident. Other times, they are found by those who have a good idea where the property was lost and generally start looking. As it turned out, one ring lost almost two decades ago was found again in a channel off of British Columbia.
The swimmer decided the ring found wasn't something he was going to keep as a scavenge treasure. Instead, he turned it in to the local police, who then put out a public notice to the region about a ring being found in the waters. Sitting at the bottom of the Penticton Channel, the ring was lost some 17 years ago when a previous swimmer was in the area but had the misfortune of losing it.
Almost two decades later, a relative of Noel Nissen's happened to see the notice and remembered his son-in-law losing the ring. He called up his son-in-law, and Noel Nissen then learned for the first time that his lost ring had been found. At the time, when swimming with friends, Noel had no idea he had lost the ring. It wasn't until he was about to leave the channel at the time that Noel realized the ring wasn't in his hand anymore. Having fallen so deep into the channel without any chance of knowing where it last went, Noel ultimately had to give up on the piece.
As it turned out, the year the ring was discovered again and returned, that happened to be his 20-year anniversary. The ring made an ideal gift from fate celebrating his two decades of marriage with his wife. Ironically, the ring itself represented their wedding when he first lost it. So, finding it again and getting the ring back was a bit of karma for Noel and his wife. The ring turned out to be in very good condition as well despite having sat in the water and at the bottom of a channel for 17 years. Unlike material or organic things that eventually fall apart in the mud and water, the ring did just fine. Two decades is nothing for metal, especially if it doesn't oxidize in water or moisture. And, as for Noel, he's avoiding swimming in any deep waters now. No sense in tempting fate twice.
Brave 12-Year-Old Girl Saves Family from Carbon Monoxide Poisoning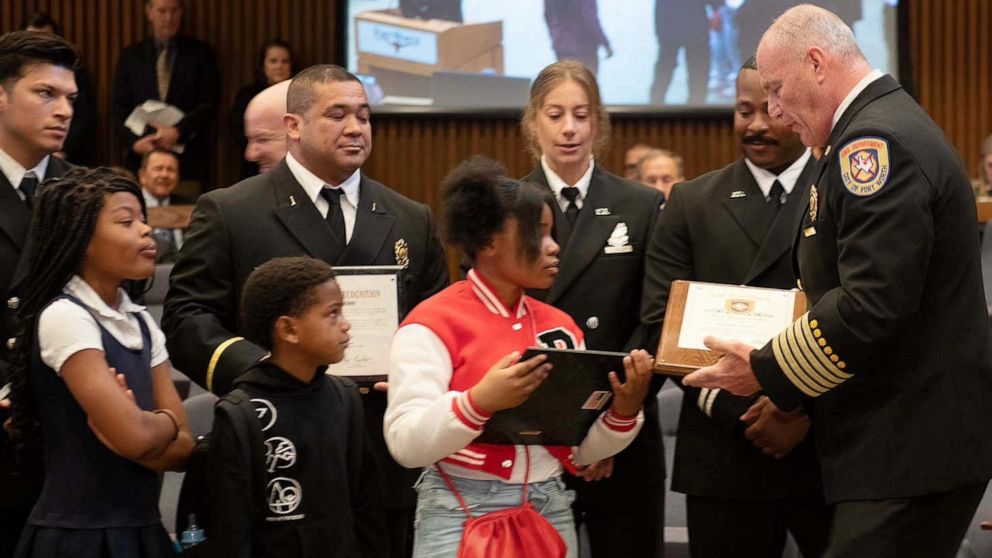 In a remarkable act of courage and quick thinking, 12-year-old Jaziyah Parker from Fort Worth, Texas, became a true hero when she saved her family from a dangerous situation. Jaziyah's keen observation and immediate action prevented a potential tragedy from unfolding.
One day, while Jaziyah was at home, she noticed something was wrong. Her mother and younger brother began to feel sick and lose consciousness. Jaziyah didn't panic but instead sprang into action. She grabbed the phone and dialed 911, desperately seeking help. In the recording of the 911 call, Jaziyah can be heard saying, "Something wrong with my mama. Can you hurry up and come?" Her plea for assistance was a crucial step that would ultimately save her entire family.
Little did Jaziyah know, her family's home was filling up with a silent but deadly gas called carbon monoxide. This odorless and colorless gas can be extremely harmful and even fatal when inhaled. But Jaziyah's sharp instincts and timely call for help prevented a tragic outcome. Her actions ensured that her family received the necessary assistance in time.
The Fort Worth Fire Department recognized Jaziyah's bravery and quick thinking during a special ceremony held on May 23, 2023. The firefighters honored her for her heroic act, commending her for the bravery she displayed in a challenging situation. Jaziyah's actions exemplify the importance of staying calm and taking action during emergencies.
Carbon monoxide poisoning is a serious concern, as it can occur in any home due to faulty appliances, heating systems, or ventilation issues. This incident serves as a reminder for everyone to have carbon monoxide detectors installed in their homes and to be aware of the signs and symptoms of poisoning. Symptoms such as dizziness, headaches, nausea, and confusion should never be ignored, as they could indicate carbon monoxide exposure.
Jaziyah's story is an inspiration to us all. Her courage and quick response saved her family from a potentially fatal situation. She serves as a shining example of how even young individuals can make a significant impact and help those in need. Her actions remind us that heroes can emerge at any age, and we should always be prepared to lend a helping hand in times of crisis.