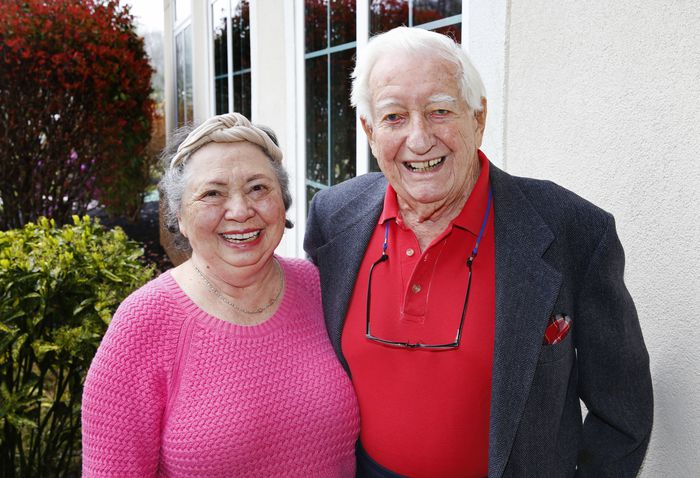 Couple Finds Love in Their 90's
Many assume by the time they have reached their 50s or 60s the window for falling in love again has passed, and the rest of life is likely to be spent with friends and family but a close relationship is probably unlikely. Then, there is Bill Biega and Iris Ivers. These two folks, both in their 90s, decided with the world falling apart due to a pandemic that 2020 was a great year to fall in love.
Pushed Together by Circumstances
Bill and Iris weren't strangers meeting by chance; they had been regular friends for a long time prior to 2020 arriving. However, when the pandemic arrived in March of the same year, the two of them found their situation basically locked up and restricted in their retirement community. Everyone was in a separate apartment in their Freehold complex, but Bill and Iris figured out pretty quick personal separation probably wasn't going to work well for their friendship. No surprise, they started acting like a bunch of teenagers, sneaking back and forth to connect until a security guard caught Bill "red-handed" in one of his clandestine trips.
Confronting both Bill and Iris together, the guard drew the line in the sand that actually pushed the two seniors to making a choice. The whole community had a pretty good idea what was going on with the two of them, so they had to decide whether they would shack up for real or just stay apart for the rest of the year. It was a pretty quick discussion; Iris loaded everything into a suitcase and moved into Bill's home in less than 24 hours.
Moving in Closer
A year later the two of them are happily together, and Bill and Iris are fully protected from COVID with their vaccinations in place and completed. Their community has changed for the better with the social restrictions lessened, but that hasn't stopped Bill and Iris from staying close and keeping their arrangement in place. In fact, it has all brought the couple even closer. It's a cozy place; the apartment was generally a one-bedroom and just enough for two people. Of course, it also helps that the two can actually get out more and move around, socialize and travel now versus how things were during the social lockdown.
Life has not been bad for the two. Homemade couples' dinners, wine on a steady supply since Bill orders it by the case, lots of time to read and discuss news and history, and still enjoy life being healthy and happy has worked out just fine for Bill and Iris. They still stay connected with their family and relatives, as well as friends in the retirement community. Neither expected in their 90s that love would happen again, but it did. Leave it to a pandemic for Bill and Iris to find love in the time of Coronavirus.
Mayor Max III: The Golden Retriever Who Leads with Love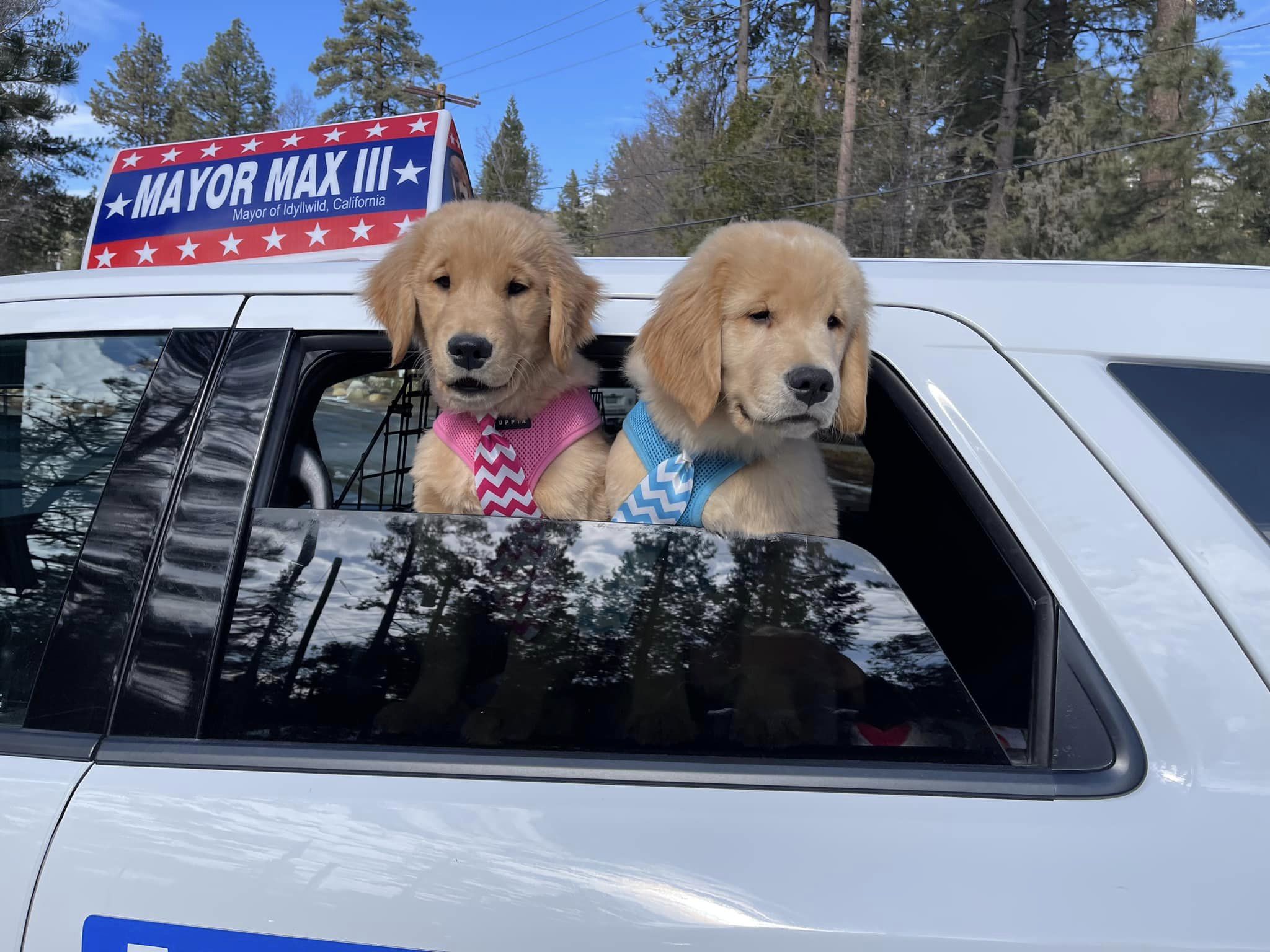 In the picturesque unincorporated mountain town of Idyllwild, nestled in the heart of Southern California, an extraordinary political figure has been making waves for the past year. But this isn't your typical politician; this is Mayor Max III, a lovable and charismatic golden retriever who has celebrated a year in office as the town's mayor. In a town known for its unique and quirky traditions, Max III has carved out a special place in the hearts of the residents.
The legacy of golden retriever mayors in Idyllwild began in 2012 when Mayor Max I took office, followed by Mayor Max II. These remarkable dogs were more than just pets; they were symbols of unity and positivity in a world sometimes marked by division and strife. Max III proudly continues this legacy, and some say he possesses a unique talent passed down from his predecessors—a charming "mouth-closing trick."
Phyllis Mueller, Max III's owner, attests to the magic of this trick. "I just held the treat above his mouth, and he knew exactly what to do, without any instruction," she says with a proud smile. This special skill has become a signature move during his public appearances in the center of town, where Max III has embraced his role with enthusiasm.
Mayor Max III's duties extend beyond his charming tricks. He is a dog on a mission to bring joy and comfort to the people of Idyllwild. His calendar is filled with visits to schools, nursing homes, and hospitals, where he spreads cheer and offers a welcome distraction from life's challenges. "It's a fun way to do politics because we don't do anything divisive, ever," Mueller explains.
Max's journey to becoming the mayor of Idyllwild is a heartwarming tale. Phyllis Mueller, a successful owner of a full-service marketing agency, always maintained a commitment to living on a smaller budget with the intention of giving back to the community. When she adopted Max, she realized that golden retrievers were the perfect ambassadors for her mission to achieve world peace through love and compassion.
Several golden retrievers later, Mueller, along with her husband Warren and their elderly dog Max, made a life-changing move from Pasadena to Idyllwild in the summer of 2011. Fate seemed to be on their side when the town's animal rescue center announced that it would be holding its first-ever election for a non-human mayor. This was the opportunity they had been waiting for.
In their cozy mountain home, Mayor Max III enjoys the perks of his position. Mueller proudly showcases one of two tie closets for the mayor, where Max's collection boasts an impressive 3,000 ties. However, being a mischievous pup at heart, Max couldn't resist indulging in a few of his ties, devouring three of them during his first month in office.
But beyond the ties and the charming tricks, Mayor Max III serves as a reminder to the people of Idyllwild that there is still goodness in the world. "Every day, people do good things," says Mueller, "and these dogs here, they are living angels, and they love you with all their heart."
As Mayor Max III continues his reign, the town of Idyllwild remains a shining example of how love, unity, and the unbreakable bond between humans and their four-legged companions can make the world a better place—one adorable golden retriever at a time.