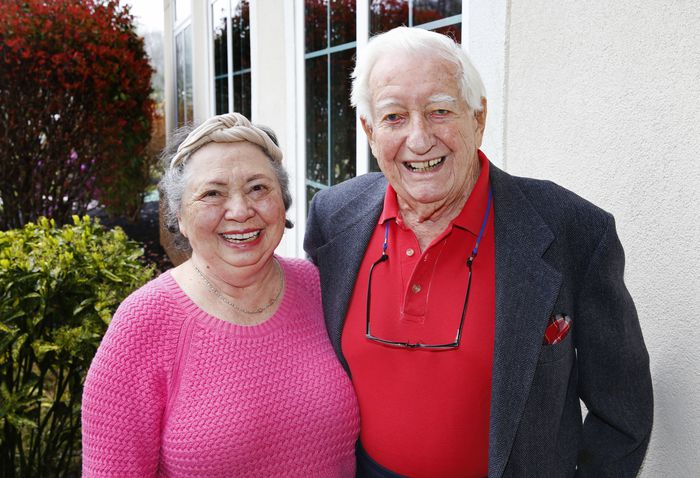 Couple Finds Love in Their 90's
Many assume by the time they have reached their 50s or 60s the window for falling in love again has passed, and the rest of life is likely to be spent with friends and family but a close relationship is probably unlikely. Then, there is Bill Biega and Iris Ivers. These two folks, both in their 90s, decided with the world falling apart due to a pandemic that 2020 was a great year to fall in love.
Pushed Together by Circumstances
Bill and Iris weren't strangers meeting by chance; they had been regular friends for a long time prior to 2020 arriving. However, when the pandemic arrived in March of the same year, the two of them found their situation basically locked up and restricted in their retirement community. Everyone was in a separate apartment in their Freehold complex, but Bill and Iris figured out pretty quick personal separation probably wasn't going to work well for their friendship. No surprise, they started acting like a bunch of teenagers, sneaking back and forth to connect until a security guard caught Bill "red-handed" in one of his clandestine trips.
Confronting both Bill and Iris together, the guard drew the line in the sand that actually pushed the two seniors to making a choice. The whole community had a pretty good idea what was going on with the two of them, so they had to decide whether they would shack up for real or just stay apart for the rest of the year. It was a pretty quick discussion; Iris loaded everything into a suitcase and moved into Bill's home in less than 24 hours.
Moving in Closer
A year later the two of them are happily together, and Bill and Iris are fully protected from COVID with their vaccinations in place and completed. Their community has changed for the better with the social restrictions lessened, but that hasn't stopped Bill and Iris from staying close and keeping their arrangement in place. In fact, it has all brought the couple even closer. It's a cozy place; the apartment was generally a one-bedroom and just enough for two people. Of course, it also helps that the two can actually get out more and move around, socialize and travel now versus how things were during the social lockdown.
Life has not been bad for the two. Homemade couples' dinners, wine on a steady supply since Bill orders it by the case, lots of time to read and discuss news and history, and still enjoy life being healthy and happy has worked out just fine for Bill and Iris. They still stay connected with their family and relatives, as well as friends in the retirement community. Neither expected in their 90s that love would happen again, but it did. Leave it to a pandemic for Bill and Iris to find love in the time of Coronavirus.
Sweet Elderly Man Joins Makeup Class To Help Wife With Makeup, Quickly Goes Viral!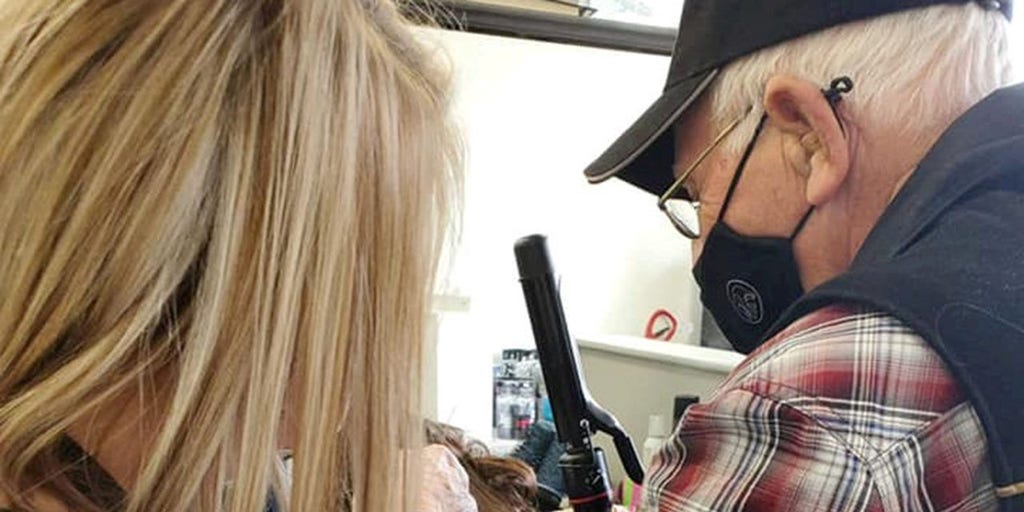 Carrie Hannah is the director at Delmar College of Hair and Esthetics, located in Alberta, Canada. A haircare professional with years of experience under her belt as an instructor, Hannah had grown accustomed to teaching even the most unusual of students the skills they would need to succeed in the hair, makeup, and beauty world. With that being said, even Carrie was surprised when she met with an elderly man at her school who had wished to learn a few things in the field. His reasoning? Well, that's the reason for today's story.
Let's leap into one of the most touching beauty school stories you'll ever read!
Helping Hands For Those We Love
There are few things in life more important than taking care of and providing care to the ones that we love. When we stand before our significant other and bind ourselves together in marriage, we truly hope to embrace 'TIl Death Do Us Part' in the same way that our story's subject has.
Carrie Hannah had been preparing for classes with her students as if it were any other day when she was approached by a white-haired, elderly man. The man, who wishes to remain anonymous, would introduce himself to Carrie before getting into the reason for their meeting — the elderly man had wanted to help his wife with her makeup.
According to Carrie, the elderly man explained that his wife had been struggling with her vision as she grew older. As she struggled to see, her beauty routine became more of a chore. His wife was struggling to curl her hair and had even burned herself in the process. Her husband wanted to help, but he didn't know exactly how, and that's where our two protagonists came together.
Carrie would go on to say that the man "genuinely cared" about his wife and her process. Carrie would continue, "His wife always cared about her appearance, and he wanted to help."
A New Set of Skills
With his motive explained and a spot available to him, Carrie would quickly get her new student into a class. At 79 years old, he was certainly going to be one of her most experienced students. The story would get picked up by Hair Design by Birtney and photos from the class would quickly go viral. Thousands of users would share the images and hundreds of thousands of views would quickly follow.
According to Hair Design by Britney, the man learned how to use a curler while also teaching him how to perform volume curls on shorter hair. Another point of emphasis that the teacher was sure to go over would involve the application of mascara. Of course, all of these lessons were combined with a hefty dose of safety training as they did not want to have any more burn incidents at home.
Commenters on the story would go crazy for the elderly man looking to support his wife. Comments ranged from compliments over his heart and attention to respect for his ambition to learn new skills outside his comfort zone. Another user recalled that their father had done something similar for their mother who had been diagnosed with Alzheimer's.
According to Hannah, working with the man to help his wife would become a highlight of her more than 31-year-career in the beauty industry. Hannah says, "We needed some cheering up and he sure did it."