Couple Find Note In A Bottle Only To Discover It's One Grandma's Message From Beyond The Grave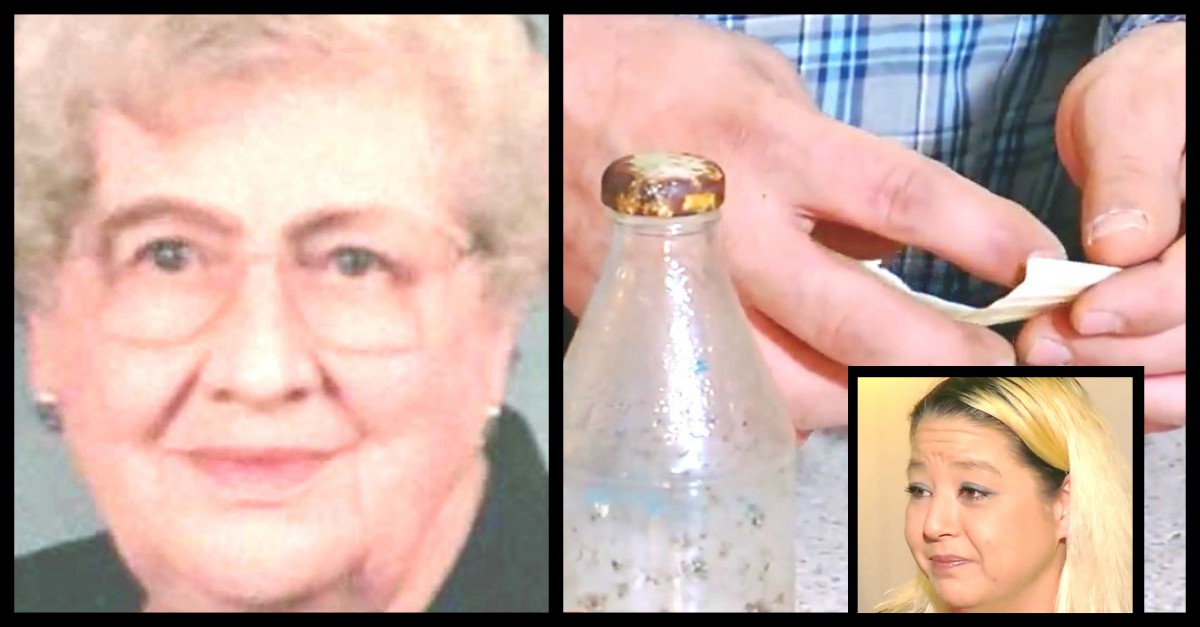 A message in a bottle is something that we have all heard about or sent at one time or another. This fun summer activity is one that has been passed down from generation to generation and they are still being thrown into the ocean today. Recently, a couple found a message in a bottle that was not only unique, but that was also a message from beyond the grave.
Josh and Aimee Gelinas were walking along the shore of Grand Lake, Oklahoma and found what they could only describe as a message in a bottle. The message was still dry inside the pop bottle but there were very few clues as to who wrote it or who it was intended for. The only clue was the year it was written, 1993 and the name of the mention of a name, Sarah Hendrickson.
The pair decided that they could not simply read the note and leave it at that. Instead, they decided to dig a little deeper and figure out more about Sarah and why she wrote the note. They contacted a Facebook group called the Search Squad and took the message directly to them. The group received the message around 5pm and by 7 pm that same night, they had a lead.
Through the power of the internet and social media, the pair was able to connect with the teenager that had been mentioned in the note and reunite her with the note that was written for her so many years before. The moment was sweet and sentimental to say the least and brought more than a few tears to the eyes of those involved.
The group tracked down Sarah, the girl from the message, who was now a grown woman but was the teen that had been mentioned in the message. Sarah lived not that far away and when she looked at the note, she was astounded to find that the writing on the note was that of her late grandmother. What was even more astounding is that the message was originally released into the Spring River in Missouri 25 years prior to its being found.
Sarah was delighted to say the least with the discovery. Her grandmother, Fay Hendrickson, had written the sweet message to her granddaughter 25 years prior with no knowledge of if it would get to her or not. Sarah said that her grandmother must have known in her heart that the message would make its way to her and that was why she sent.
Though Fay had already passed away, Sarah believes in a way that it makes the message and her finally being given it that much more special. It is not often that we are given a chance to talk to our loved ones once they pass but in this case she was able to reconnect with her long gone grandmother via a note that was sent years earlier.
You Want a Capybara as a Pet? Isn't it a Giant Rat?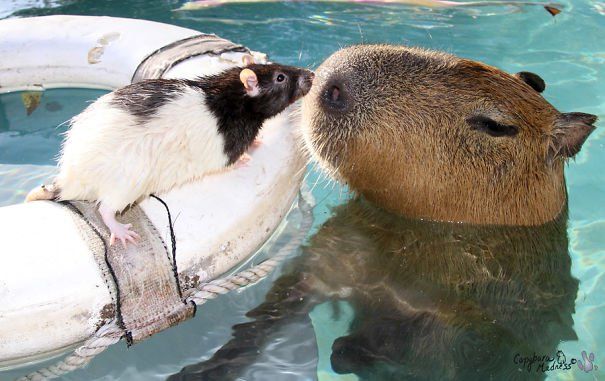 What in the world is a Capybara?
Take a small to medium size pig, turn it into a guinea pig with longer legs, give it clawed feet, and add in an absolutely loving attitude towards anything that pays it attention. Technically, the Capybara is a rodent, a very large rodent. These creatures can easily get up to 4 feet in length and up to two feet tall. They range in weight, with various specimens coming in anywhere from 70 lbs to as much as 150 lbs in size. Most folks first faced with one would likely back up from a Capybaras at first, but these creatures are absolutely affectionate regardless of what they are facing.
They Eat a Lot!
In terms of feed, the Capybara counts as an herbivore. It will easily consume up to eight pounds of food and they love to splash around in water, often leaving near creeks and rivers in the wild. And then they have this cuddling thing. They love to get up close with anything that pays them attention and doesn't try to eat them. The Capybara will do fine with dogs, cats, cattle and they even be seen giving a monkey a ride around the yard. They have a reputation for being used as a couch by a lot of other animals ranging from birds to other rodents, even when walking around.
The Party Hugger
Tame Capybaras will make friends will all kinds of animals most folks would never assume could hang out with these creatures. Rabbits are often seen snoozing with them when saddled in the same pen, and if there's a kiddie pool made available you can be these oversized rodents are going to play king of the mountain and park themselves right in the center of it. They not only have the ability to function as natural swimmers, a Capybara will frequently be found sleeping in water as well. It's not uncommon to see one slip underwater asleep and come back up in a splutter. They also have the ability to dive and stay under water up to 5 minutes long, easily getting away from danger on land if needed.
Natural Capabilities
Interestingly, Capybaras are no slow or easy to catch. They can run as fast as 35 kilometers per hour, easily keeping up with a typical horse. They tend to live in herds ranging from 10 to 20 in the wild, and at one point there was a concern they were going to become rare. However, domestic farm-raising of Capybaras solved the problem, and now there are plenty of the rodents available again.
It's not likely that a Capybara will be allowed as a pet in most jurisdictions in the U.S. Many states have laws barring the entry of non-native species to prevent them from causing environmental damage and wiping out a native species. However, if you ever get a chance, spend some time with these creatures in a tame setting. Their willingness to be friendly and inquisitive makes them absolutely interesting to watch, observe and interact with.