Couple Find Note In A Bottle Only To Discover It's One Grandma's Message From Beyond The Grave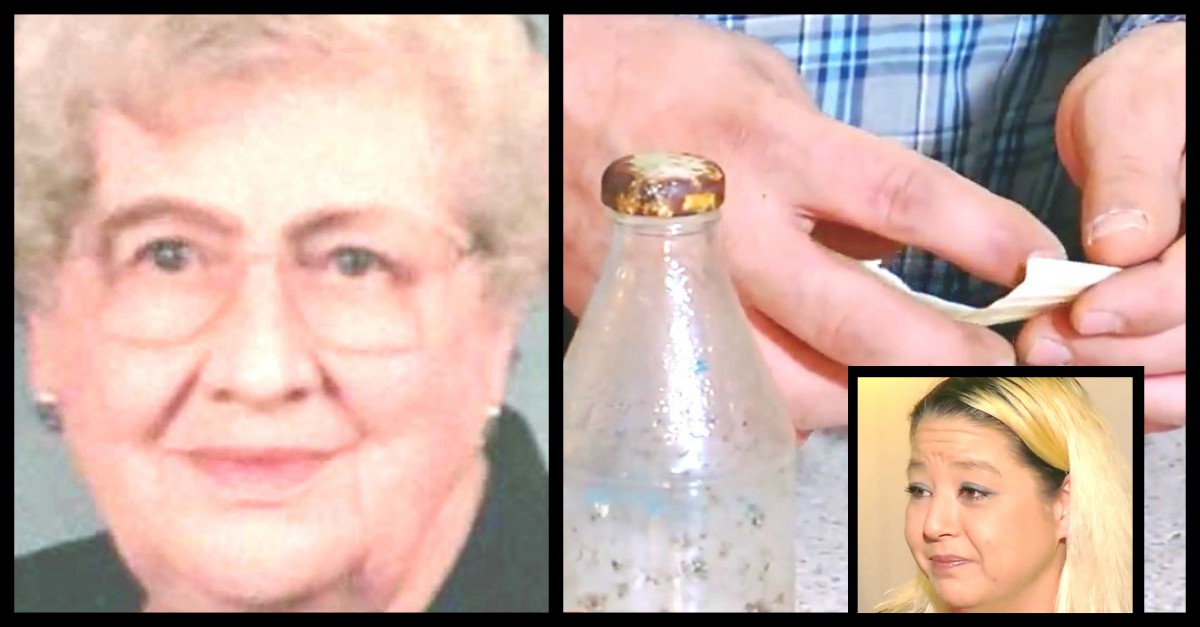 A message in a bottle is something that we have all heard about or sent at one time or another. This fun summer activity is one that has been passed down from generation to generation and they are still being thrown into the ocean today. Recently, a couple found a message in a bottle that was not only unique, but that was also a message from beyond the grave.
Josh and Aimee Gelinas were walking along the shore of Grand Lake, Oklahoma and found what they could only describe as a message in a bottle. The message was still dry inside the pop bottle but there were very few clues as to who wrote it or who it was intended for. The only clue was the year it was written, 1993 and the name of the mention of a name, Sarah Hendrickson.
The pair decided that they could not simply read the note and leave it at that. Instead, they decided to dig a little deeper and figure out more about Sarah and why she wrote the note. They contacted a Facebook group called the Search Squad and took the message directly to them. The group received the message around 5pm and by 7 pm that same night, they had a lead.
Through the power of the internet and social media, the pair was able to connect with the teenager that had been mentioned in the note and reunite her with the note that was written for her so many years before. The moment was sweet and sentimental to say the least and brought more than a few tears to the eyes of those involved.
The group tracked down Sarah, the girl from the message, who was now a grown woman but was the teen that had been mentioned in the message. Sarah lived not that far away and when she looked at the note, she was astounded to find that the writing on the note was that of her late grandmother. What was even more astounding is that the message was originally released into the Spring River in Missouri 25 years prior to its being found.
Sarah was delighted to say the least with the discovery. Her grandmother, Fay Hendrickson, had written the sweet message to her granddaughter 25 years prior with no knowledge of if it would get to her or not. Sarah said that her grandmother must have known in her heart that the message would make its way to her and that was why she sent.
Though Fay had already passed away, Sarah believes in a way that it makes the message and her finally being given it that much more special. It is not often that we are given a chance to talk to our loved ones once they pass but in this case she was able to reconnect with her long gone grandmother via a note that was sent years earlier.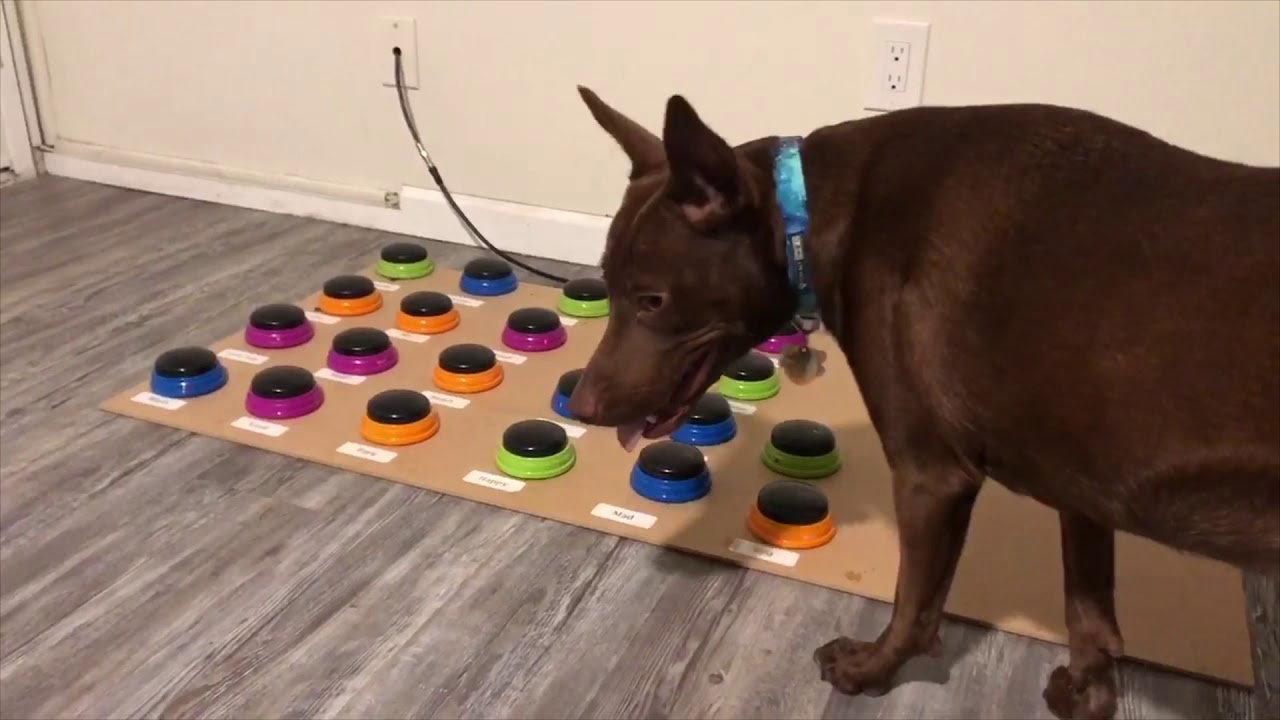 Christina Hunger is a speech pathologist who works with young children around two years old to enhance their ability to communicate with adults. Christina has always wondered if she could teach a puppy to use the word buttons, too. Several years ago, Christina adopted a dog named Stella. She decided to try and see if the same methods she uses for her therapy would also help her puppy to learn to communicate. Many dog owners would like to really understand what their pets are thinking about. Stella uses buttons to communicate her wishes to her owners. Christina can talk with her dog.
Christina set up a group of buttons for Stella to push with her paws. Each button was introduced singularly, and over time Stella learned the meaning of a variety of buttons. The buttons were also grouped by color. Each color represents a particular group of words. Stella can press "walk" or "beach" with her paws to indicate what she wants to do. She can also press buttons for Christina or Jake, her other owner. Stella will walk on the board of 26 buttons as she looks for the one she wants. Stella took the longest to learn her first button. After that, it was much easier to introduce more buttons to the dog.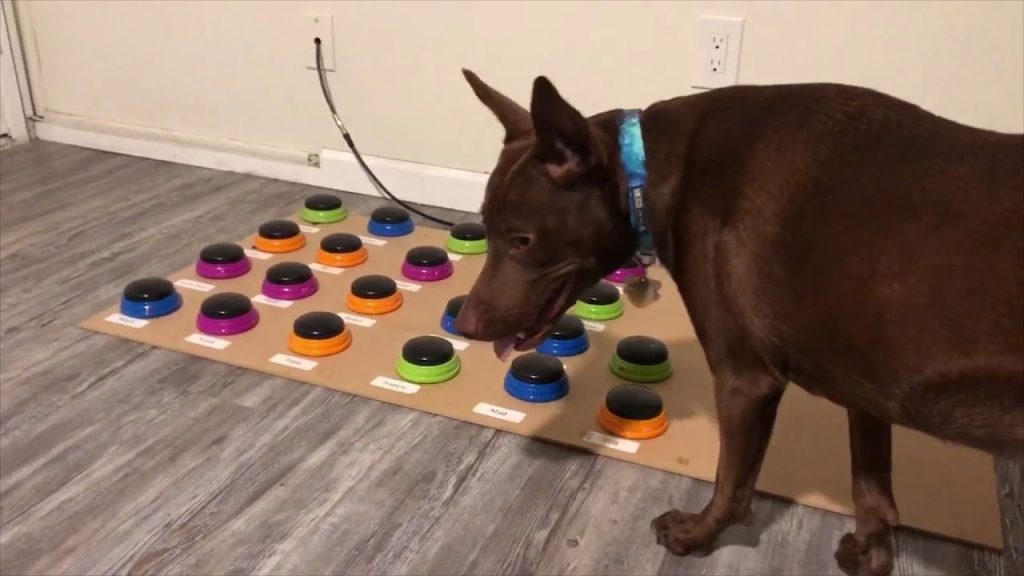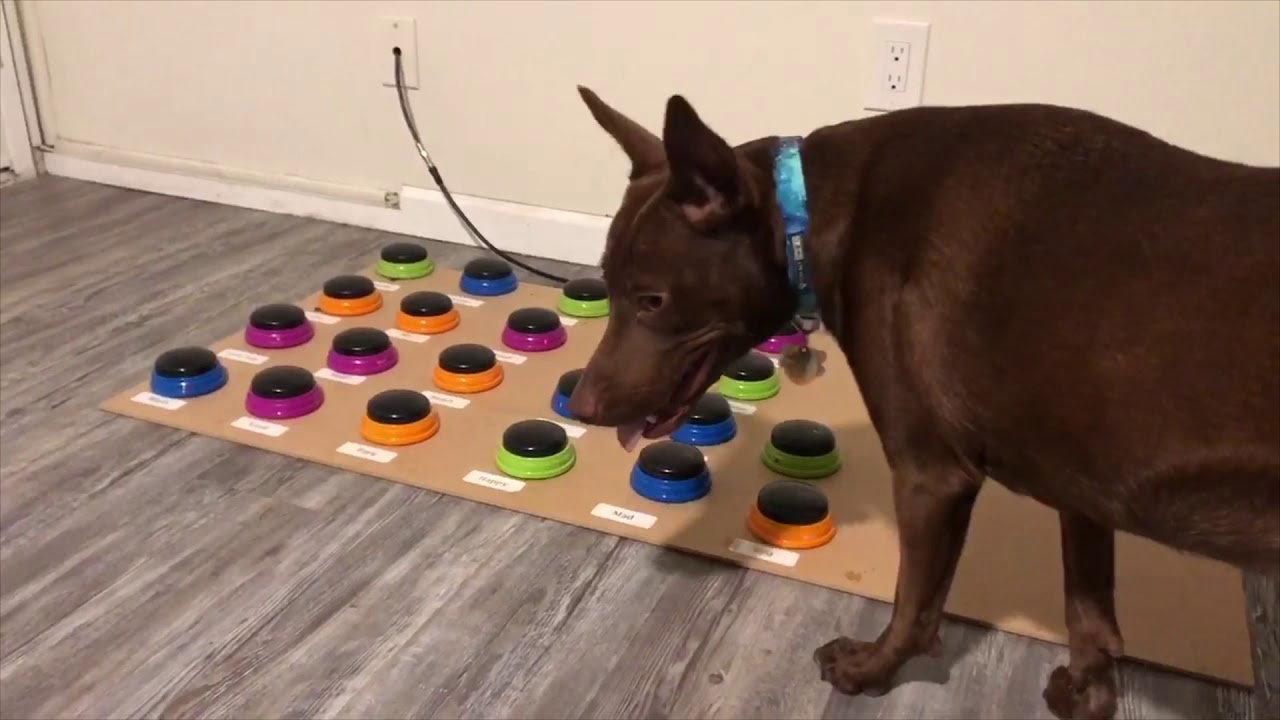 When Stella began to learn to use the buttons, she would only use one paw. Over time, Stella began using both paws to press the buttons. Using both paws makes it easier for Stella to put more than one button together. At this point, she can put a series of five or less words together such as "Christina walk" or "Want Jake Come." Christina feels that the dog showed relief when she finally learned how to punch the buttons for her needs. Stella barks when she hits the buttons, and is able to repeat requests if Christina does not understand her or does not see the dog punch all of her buttons.
Christina has started a blog entitled Hunger for Words where visitors can see the progress of Stella and her buttons. The blog has a number of cool videos of Stella's day. Christina is hoping to teach this method to other dogs and hopes that this method will improve the communication between owners and pets. She also feels that having the board made a recent move easier for Stella to understand. Moves often make pets anxious, but Stella was very calm about their recent move to the beach. Stella intends to introduce more words for Stella to learn.
Stella has been featured in People magazine, which is following the story of Stella from time to time for its readers. For more on Stella, go here to reach Christina's blog. Christina is currently looking for another dog that can learn to push buttons. She is hoping to organize a class of animals and show their owners how to make both of their lives easier.