Couple Find Note In A Bottle Only To Discover It's One Grandma's Message From Beyond The Grave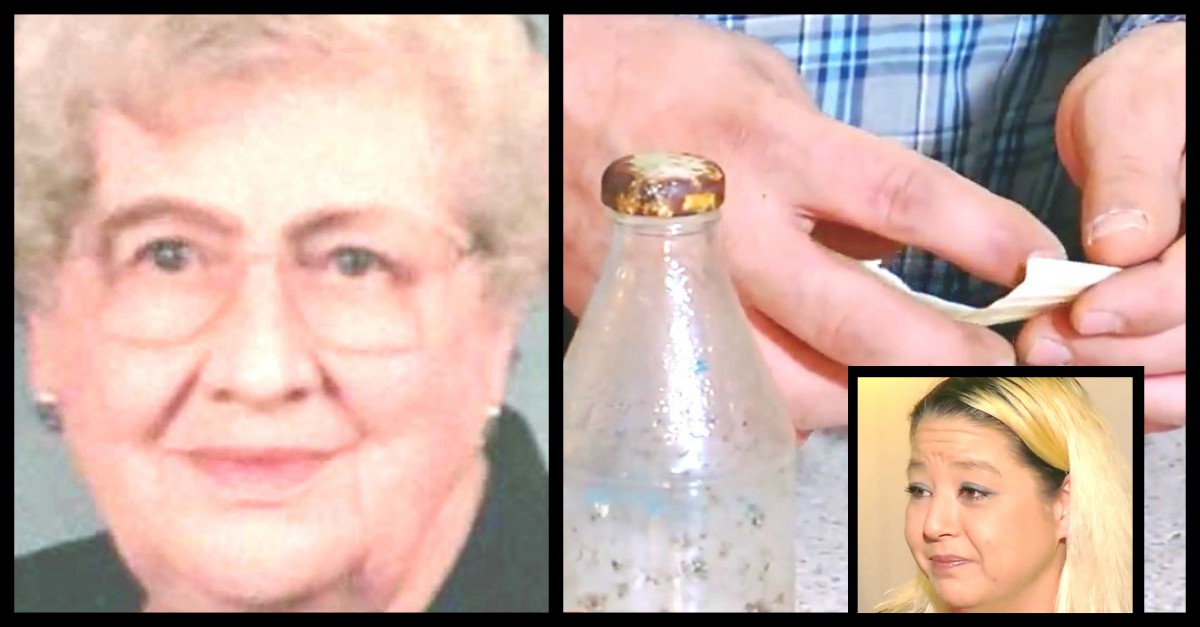 A message in a bottle is something that we have all heard about or sent at one time or another. This fun summer activity is one that has been passed down from generation to generation and they are still being thrown into the ocean today. Recently, a couple found a message in a bottle that was not only unique, but that was also a message from beyond the grave.
Josh and Aimee Gelinas were walking along the shore of Grand Lake, Oklahoma and found what they could only describe as a message in a bottle. The message was still dry inside the pop bottle but there were very few clues as to who wrote it or who it was intended for. The only clue was the year it was written, 1993 and the name of the mention of a name, Sarah Hendrickson.
The pair decided that they could not simply read the note and leave it at that. Instead, they decided to dig a little deeper and figure out more about Sarah and why she wrote the note. They contacted a Facebook group called the Search Squad and took the message directly to them. The group received the message around 5pm and by 7 pm that same night, they had a lead.
Through the power of the internet and social media, the pair was able to connect with the teenager that had been mentioned in the note and reunite her with the note that was written for her so many years before. The moment was sweet and sentimental to say the least and brought more than a few tears to the eyes of those involved.
The group tracked down Sarah, the girl from the message, who was now a grown woman but was the teen that had been mentioned in the message. Sarah lived not that far away and when she looked at the note, she was astounded to find that the writing on the note was that of her late grandmother. What was even more astounding is that the message was originally released into the Spring River in Missouri 25 years prior to its being found.
Sarah was delighted to say the least with the discovery. Her grandmother, Fay Hendrickson, had written the sweet message to her granddaughter 25 years prior with no knowledge of if it would get to her or not. Sarah said that her grandmother must have known in her heart that the message would make its way to her and that was why she sent.
Though Fay had already passed away, Sarah believes in a way that it makes the message and her finally being given it that much more special. It is not often that we are given a chance to talk to our loved ones once they pass but in this case she was able to reconnect with her long gone grandmother via a note that was sent years earlier.
Zookeepers Set Up Camera And Capture Pregnant Rhino Giving Birth Without Any Assistance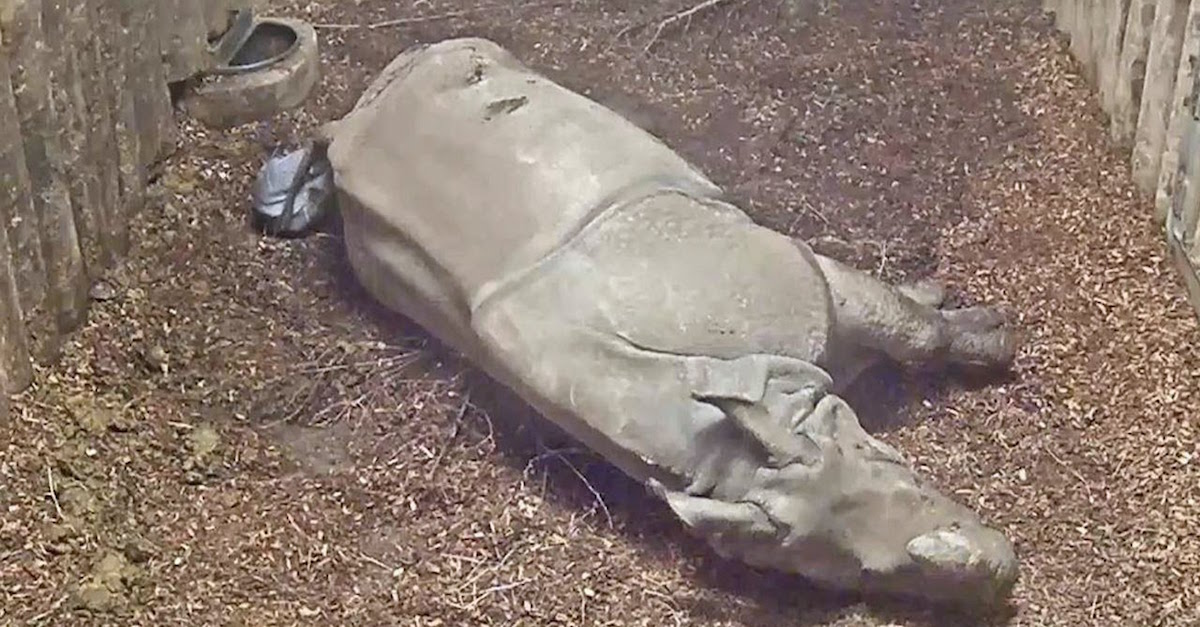 For a whopping sixteen months, Asha carried her baby in her womb. Asha, a rare greater one-horned rhinoceros, lives at the Chester Zoo in Cheshire, England. Luckily, her labor and delivery were much quicker than the gestational period was for her baby Rhino to come into the world.
After only about 20 minutes of labor, Asha successfully delivered a healthy male calf in the early morning hours on May 3, 2018, at her home at the Chester Zoo. The staff at the zoo were able to capture Asha's labor and delivery on video. The mama had an easy delivery on the floor of her enclosure and did not require assistance from the staff as she labored and brought her 132-pound baby boy. Once he is fully grown, Asha's son will balloon to an eye-popping two tons plus in weight!
Guests of the Chester Zoo were excited to visit the little rhino and his mama in their exhibit. Asha's baby is named Akeno which means "beautiful sunrise." Along with his birth, Akeno's first steps were also caught on tape along with snuggles with his 11-year-old mother Asha. They are a hit at the zoo and seem to be getting along well.
The staff at the well-visited zoo have been working towards keeping beautiful animals like Asha and baby Akeno together and better protected. One-horned rhinos are one-horned rhinos that are endangered at this point in a critical way and the staff is hoping the miraculous birth will not only attract visitors to the zoo but will draw attention to their work on this front. Animals like Asha and baby Akeno are the object of hunters who illegally poach them to be able to obtain their horns and sell them. There is a market for them as they are used in traditional Chinese medicine. A hunter can sell a single horn on the Asian black market for around $65,000 United States dollars. Even more offensive is the fact that wealthy hunters simply want the horns to hang on their walls and show off to friends as a status symbol of wealth and popularity.
According to a staff member of the Chester Zoo, not long ago there were less than 200 greater one-horned rhinoceros in the wild.
"They were hunted almost to extinction. Just in time steps were taken to protect them. Now there are about 2,600, but they still face threats in India and Nepal… it's important we do all we can to stop their numbers going down to critical levels again."
As the staff and many others work hard to fight against the illegally poaching of these beautiful animals, Asha and Akeno, who appears like he is dressed in a dark gray suit of armor, are enjoying their stay at the zoo and the many delighted visitors they come into contact with each day. The birth of Akeno on video has drawn more new visitors to the Chester Zoo and everyone seems to be happy with this new situation.