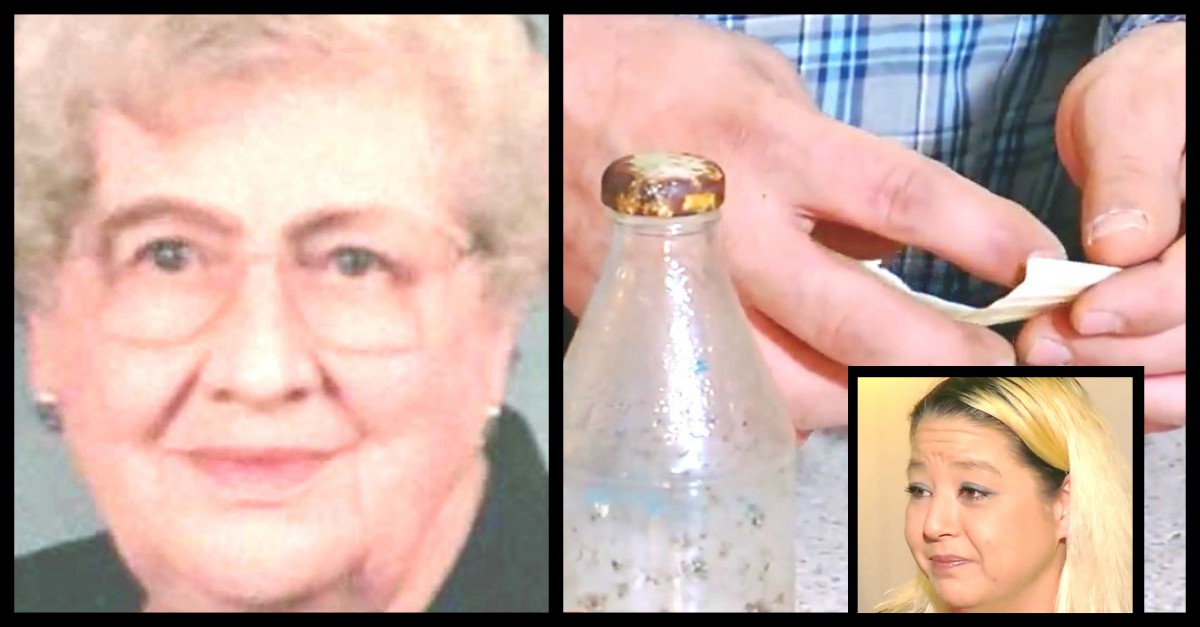 Couple Find Note In A Bottle Only To Discover It's One Grandma's Message From Beyond The Grave
A message in a bottle is something that we have all heard about or sent at one time or another. This fun summer activity is one that has been passed down from generation to generation and they are still being thrown into the ocean today. Recently, a couple found a message in a bottle that was not only unique, but that was also a message from beyond the grave.
Josh and Aimee Gelinas were walking along the shore of Grand Lake, Oklahoma and found what they could only describe as a message in a bottle. The message was still dry inside the pop bottle but there were very few clues as to who wrote it or who it was intended for. The only clue was the year it was written, 1993 and the name of the mention of a name, Sarah Hendrickson.
The pair decided that they could not simply read the note and leave it at that. Instead, they decided to dig a little deeper and figure out more about Sarah and why she wrote the note. They contacted a Facebook group called the Search Squad and took the message directly to them. The group received the message around 5pm and by 7 pm that same night, they had a lead.
Through the power of the internet and social media, the pair was able to connect with the teenager that had been mentioned in the note and reunite her with the note that was written for her so many years before. The moment was sweet and sentimental to say the least and brought more than a few tears to the eyes of those involved.
The group tracked down Sarah, the girl from the message, who was now a grown woman but was the teen that had been mentioned in the message. Sarah lived not that far away and when she looked at the note, she was astounded to find that the writing on the note was that of her late grandmother. What was even more astounding is that the message was originally released into the Spring River in Missouri 25 years prior to its being found.
Sarah was delighted to say the least with the discovery. Her grandmother, Fay Hendrickson, had written the sweet message to her granddaughter 25 years prior with no knowledge of if it would get to her or not. Sarah said that her grandmother must have known in her heart that the message would make its way to her and that was why she sent.
Though Fay had already passed away, Sarah believes in a way that it makes the message and her finally being given it that much more special. It is not often that we are given a chance to talk to our loved ones once they pass but in this case she was able to reconnect with her long gone grandmother via a note that was sent years earlier.
Wesley Chapel Local Is 'Heading to Hollywood' in 'American Idol' Stint!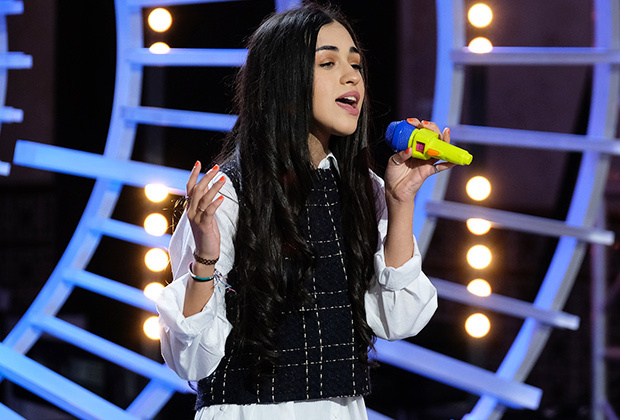 Do you remember where you were when the first episode of American Idol aired on Fox in 2002? While the platform may seem a little dated at this point in time, with more singing shows than aspiring singers it feels like, the program offered singers the chance to change their lives in front of a huge audience of American voters. Now 19 seasons later, performers like young Alanis Sophia are getting the chance to strike out for Hollywood for the opportunity to become America's next idol.
The most recent name that has everyone talking is young Alanis Sophia, a contestant from Wesley Chapel, Florida, who was named after the famous singer, Alanis Morissette. Sophia appeared on the program in late February to raucous applause from the star-studded cast of judges, including glowing praise from Katy Perry herself!
Alanis Sophia Sets Sights on Stardom
For Alanis Sophia, appearing on American Idol in 2021 was all about making the most of a second opportunity. Still just 19-years-old, Alanis wasn't even born when American Idol began airing. Originally staking her claim to the music scene at the age of 11, Alanis would appear on and land second place in the Spanish-language iteration of The Voice, titled La Voz.
After coming so close to tasting victory, Alanis would focus on curating her skills while plying forward with her work at school. Sophia would attend Pasco School and graduate from the institution in 2019, paving the way for Sophia to focus entirely on improving her skills and preparing for a second chance at Idol-fame when the program returned to Florida in 2021.
Upon arriving at the show, Sophia would get her chance to perform in front of Lionel Ritchie, Katy Perry, and country musician Luke Bryan. A visibly confident Sophia would explain to the judges that she had been gifted an American Idol microphone as a child and that she had clung to the hope of 'going to Hollywood' ever since. Sophia also explained to the judges that American Idol would operate as a bonding point between Sophia and her mother, often pointing to how music helped them during tough times back in Puerto Rico.
The Performance of a Lifetime
After explaining a bit about her story, Alanis would set forth with her own rendition of Anyone by the esteemed and incredibly talented Demi Lovato. Sophia kept the gifted American Idol microphone in her hand throughout the touching rendition, bringing smiles to the face of Katy, Luke, and Lionel. By the time the song had ended, it was clear that Sophia had won over not just a single judge, but all of the judges.
Katy Perry would open up the discussion regarding Sophia with instantaneous effusive praise saying, "She is the best we've seen today." Such high praise from one of the most successful pop artists of all time should go a long way toward Sophia's confidence in her skills, but that wasn't all the judges had to say.
Lionel Richie would pile onto the praise that Sophia received after Perry finished gushing over the performer. Richie pointed out that Sophia had a 'purity' to her voice and that Sophia's personality 'requires nothing but exactly who you are'. Ritchie would go on to say that Sophia had huge potential and those words were quickly echoed by Luke Bryan.
Now on her way to Hollywood for another chance at stardom, Alanis Sophia and her family are hoping for a finish at the top of the competition. Yet with such high praise from music legends like Richie and Perry, it feels like Sophia is already on the way to victory.