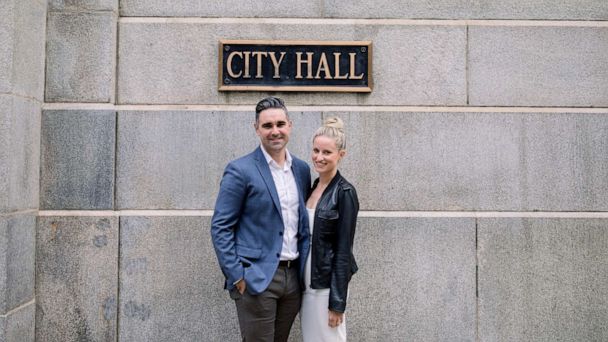 Couple feeds 200 Mental Health Clients With Non-refundable Wedding Catering Deposit
Many people would use their non-refundable deposit to stage a later event for themselves when they had the chance, but not one special newly-wed Chicago couple.
The couple, thirty-three-year-old Emily Bugg and her husband, 34-year-old Billy Lewis, instead used their $5,000 non-refundable deposit to treat a group of mentally challenged patients to a fantastic Thanksgiving.
How did this turn of events come about?
Emily and Billy had made plans to get married in front of friends and family, but just like many other weddings this year, they had to cancel the event. There has been a slew of wedding cancellations since the pandemic. They, however, had one predicament, their wedding deposit was non-refundable. They chose to go ahead with the venue cancellation.
The couple, instead, agreed to tie the knot at the Chicago, Illinois City Hall instead of waiting indefinitely. After all, there has been no clear indicator of when the pandemic will dissipate. So why wait? They did it on October 1, three years after they first met on an online dating app. They made the nuptials simple, just like the day they met. However, there was nothing simple about what happened next.
They were now left with a deposit of $5,000 that they would not be able to get back. Emily and Billy didn't have to think long and hard about resolving that situation, as the couple is naturally charitable, considering the clients at Threshold. At this mental health facility, Billy carries out outreach.
Instead of letting the money go to waste, they considered the less fortunate, whose mentally incapacitated and could do with some love and cheer on holiday. Emily and Billy, without hesitation, purchased 200 Thanksgiving dinners for the Thresholds clients, some of whom have severe mental diseases and others with substance abuse disorders.
Threshold, a nonprofit cognitive health provider, devoted to assisting people with mental issues, was grateful for the gesture, and so were the 200 recipients. The couple has been nonchalant about the gesture, with Billy saying worse things than a wedding cancellation could have transpired. He and his new bride just felt happy that their situation could bring joy to someone else.
The gesture by this selfless couple has gone viral. Many people are lauding the move as timely and needed amid so much adversity. It shows that there are still people thinking about others, even when faced with disappointing situations. Instead of wallowing in self-pity, the assertive couple got hitched and made one of the boldest decisions anyone could make at the start of their new life together.
Threshold, which has three locations in Chicago, transmits home, health, and aspiration for thousands of folks in Illinois every year with mental diseases and substance use illnesses.
Long Lost Family Comes Together During Christmas Miracle: Sisters Find Father and Each Other after 24 Years!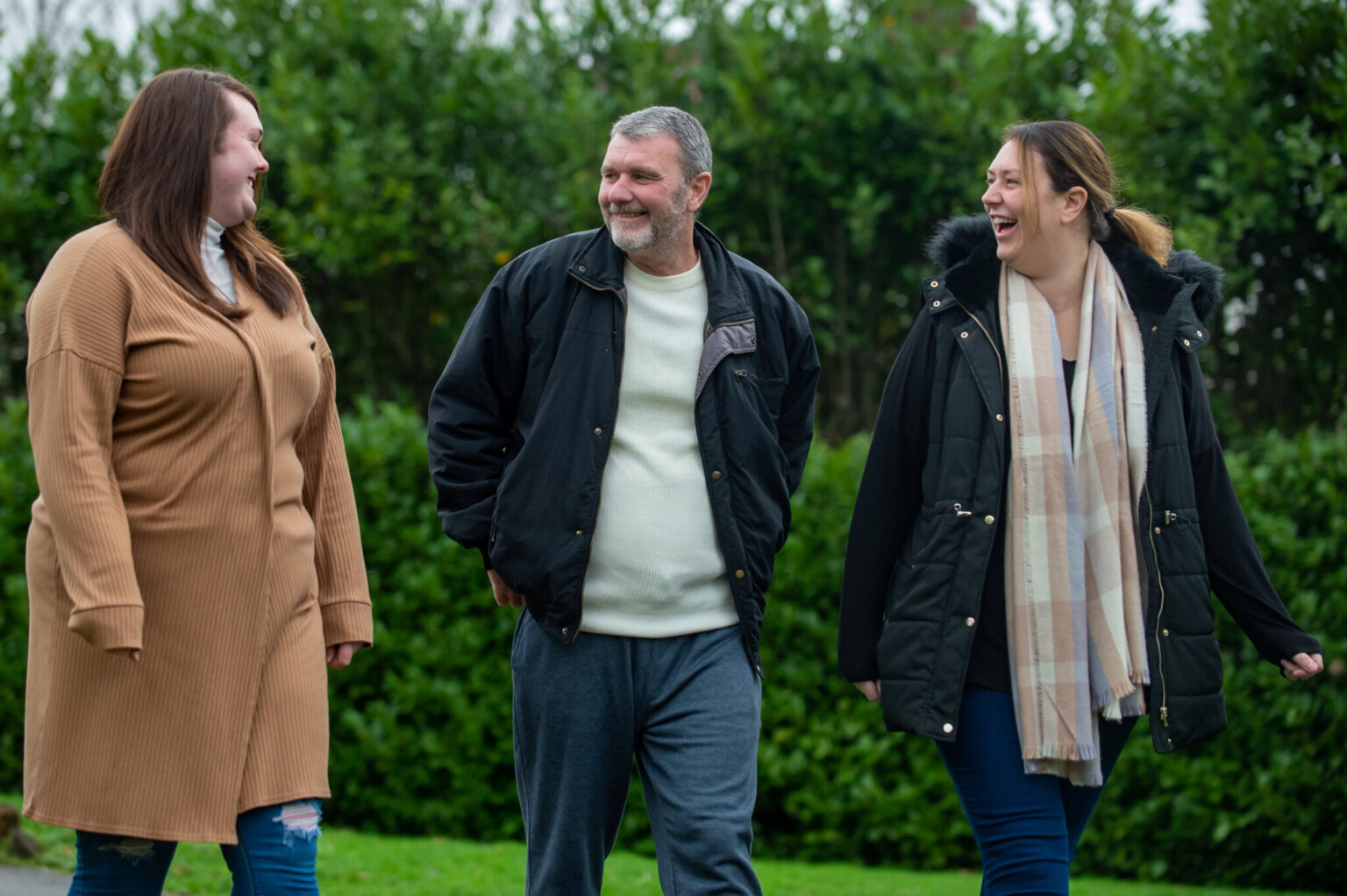 There are times in life when we see a Hollywood movie and think, "There's no way that is realistic." Like in Hollywood, sometimes life can be so strange as to seem unbelievable. This past Christmas saw one family come together after being fractured and lost for more than 24 years. Sisters Lisa McLean (33) and Rebecca Parton (24) would run into each other on social media while simultaneously looking for their lost father. In doing so, the three people would set in motion a family reunion that was 24 years in the making.
Lisa McLean and Rebecca Parton would say that they had far from the conventional family upbringing. Life and all the things that go with it caused their family to fracture while they were young, splitting the sisters apart before they could ever chance the opportunity to get to know one another. Growing up apart, Rebecca and Lisa would both yearn for the father that they had been separated from for more than two decades. This would lead the sisters to each individually begin searching for their father on social media.
Then they found one another.
On the hunt for their father, David Riggs, Lisa and Rebecca would end up crossing wires. The two would form a bond and after verifying that, yes, they were indeed sisters, they would join their search together. After years of hunting for their father, the two sisters would manage to wrangle David in just in time for Christmas. While 2020 was a tough year for everyone basically everywhere, Lisa and Rebecca probably felt like they had finally regained something near and dear to their heart.
The actual discovery occurred by chance on David's side of the screen. David had been living in Blackpool, England, when he caught wind of Lisa looking for him. The 53-year-old father of two would immediately attempt to reunite with his daughters, traveling to the other side of England to meet them for the first time in twenty-plus years. Lisa said of the reunion, "It was just lovely, there's a lot of catching up to do!"
Lisa and Rebecca would become fast friends with Lisa asking Rebecca to be her bridesmaid. The gesture was touching to Rebecca who was more than happy to be apart of the festivities. In doing so, Rebecca and Lisa got to introduce the five nieces and nephews that are shared between them to their father. David was able to verify that he was their father through old family photographs and various childhood mementos.
Now set to spend their first holidays together in decades, David and his daughters are looking forward to making up for the lost time. Lisa said of the whole event, "The only way I can describe it… but I suppose it's a Christmas miracle!"
Do you believe in Holiday miracles? Who knows, one might be closer around the corner than you might think!